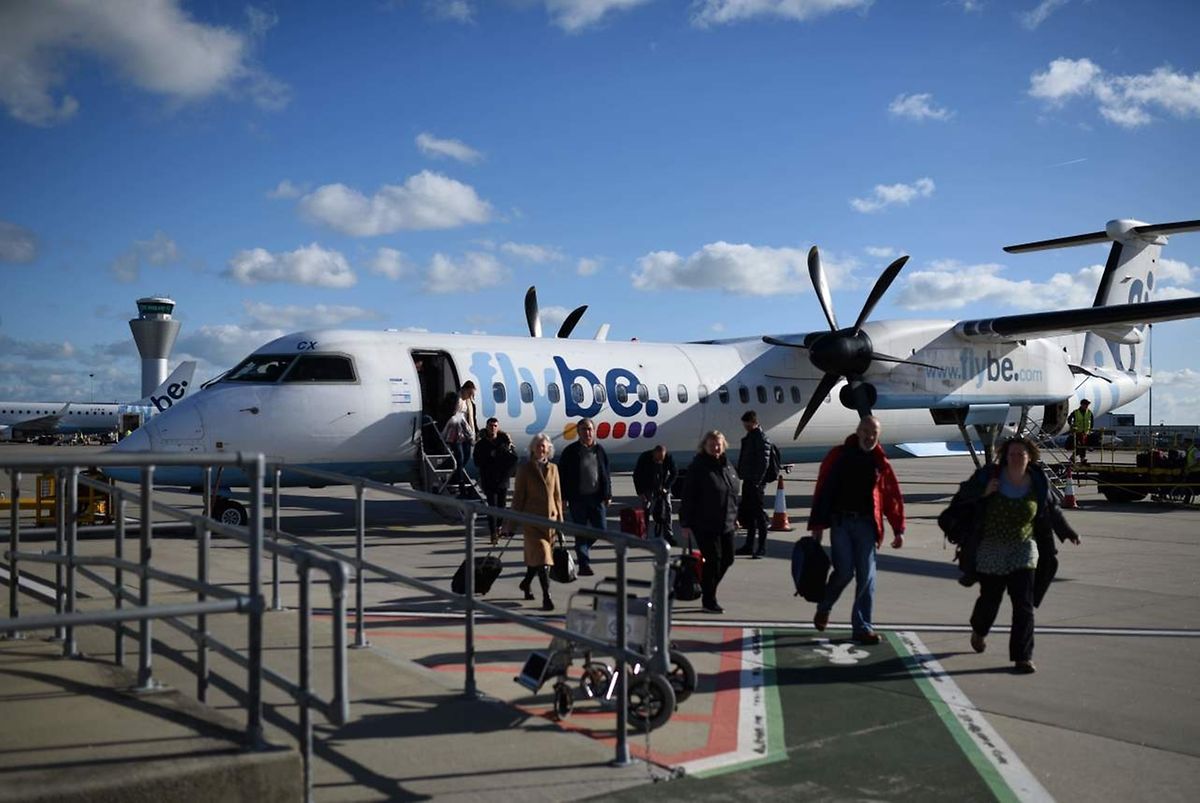 Flybe flights between Luxembourg and Manchester continue in 2018 (AFP)
The airline Flybe has now not only confirmed their plans to continue the Luxembourg-Manchester flight route, but also an increase in the number of flights.
Starting from 25 March next year, the number of flights per week will increase from four to six, with Saturday being only day unavailable for trips between Manchester and Findel.
Flights will leave Luxembourg six days a week at 9:45pm, while flights will depart Manchester at 6:15pm. So far this timetable continues until 1 July 2018.
According to the airline, Luxembourg "is growing in popularity with both UK business and leisure travellers."
For the past two months customers were unable to book flights between the destinations with Flybe beyond 23 March 2018. Some prospective passengers were even told by Flybe customer services that the route was "to be stopped", sparking confusion. The official announcement at the time was that flight timetables were "under review", but still customers were unable to book.
The new announcement therefore, will come as good news and relief to those passengers, and indeed customers who frequently use the route.
For more information visit the Flybe website: www.flybe.com