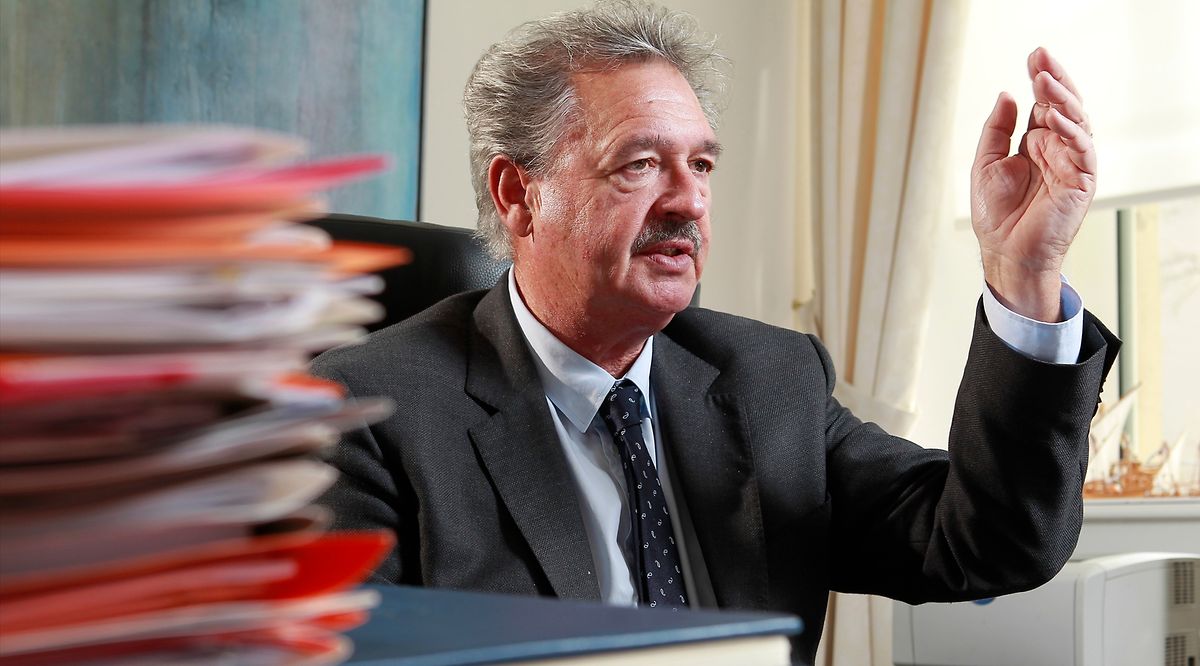 Luxembourg's Foreign Affairs Minister, Jean Asselborn, responded positively to European Commission President Jean-Claude Juncker's speech on the state of the European Union, which he delivered on Wednesday in Strasbourg.
Asselborn welcomed Juncker's "offensive and optimistic" speech.
Above all, Juncker correctly recognised, that it was important to alleviate the tension between East and West Europe, Asselborn added. Juncker pleaded in his speech to introduce the euro throughout the EU, including in the poorer Eastern European countries.
A euro-accession instrument should help these countries achieve the standards of the euro area. Bulgaria and Romania (and later Croatia) are also to join the Schengen area without border controls.
For Asselborn, Juncker is rightly trying to overcome East-West divisions within the EU. This is an "intelligent" move by Juncker, the foreign minister said.
It is also "wrong" to leave Romania and Bulgaria out of the Schengen area for political reasons. "They have done a lot for this and this step is now due". It is also "very right" to help these countries join the euro.
The Foreign Minister argued that the financial and political Northern and Southern divisions, had already been making the EU's life difficult for five years. The additional gap between East- and West-Europeans therefore had to be overcome. Juncker, however, rightly remembered that the respect of the rule of law was not optional, Asselborn added.
Asselborn also said that one needed to wait for more concrete proposals before judging the euro-reform proposed by Juncker.
"Unrealistic" ideas
In an interview with RTL, Luxembourg Prime Minister Xavier Bettel, on the other hand, had a critical view of these points.
"When those countries are ready, I'll be the first one to say: ok for the euro! But to say 'the more, the merrier,' concerning the euro, which is linked to many consequences which could drag the others down, I have to say no! The day those countries are ready, yes, but right now that is not the case," Bettel said.
The idea of ​​an EU Commissioner as EU finance minister is "realism-free" for Bettel, and he also found the idea of ​​extending the Schengen area problematic.
(By Diego Velazquez, translated from German by Barbara Tasch)