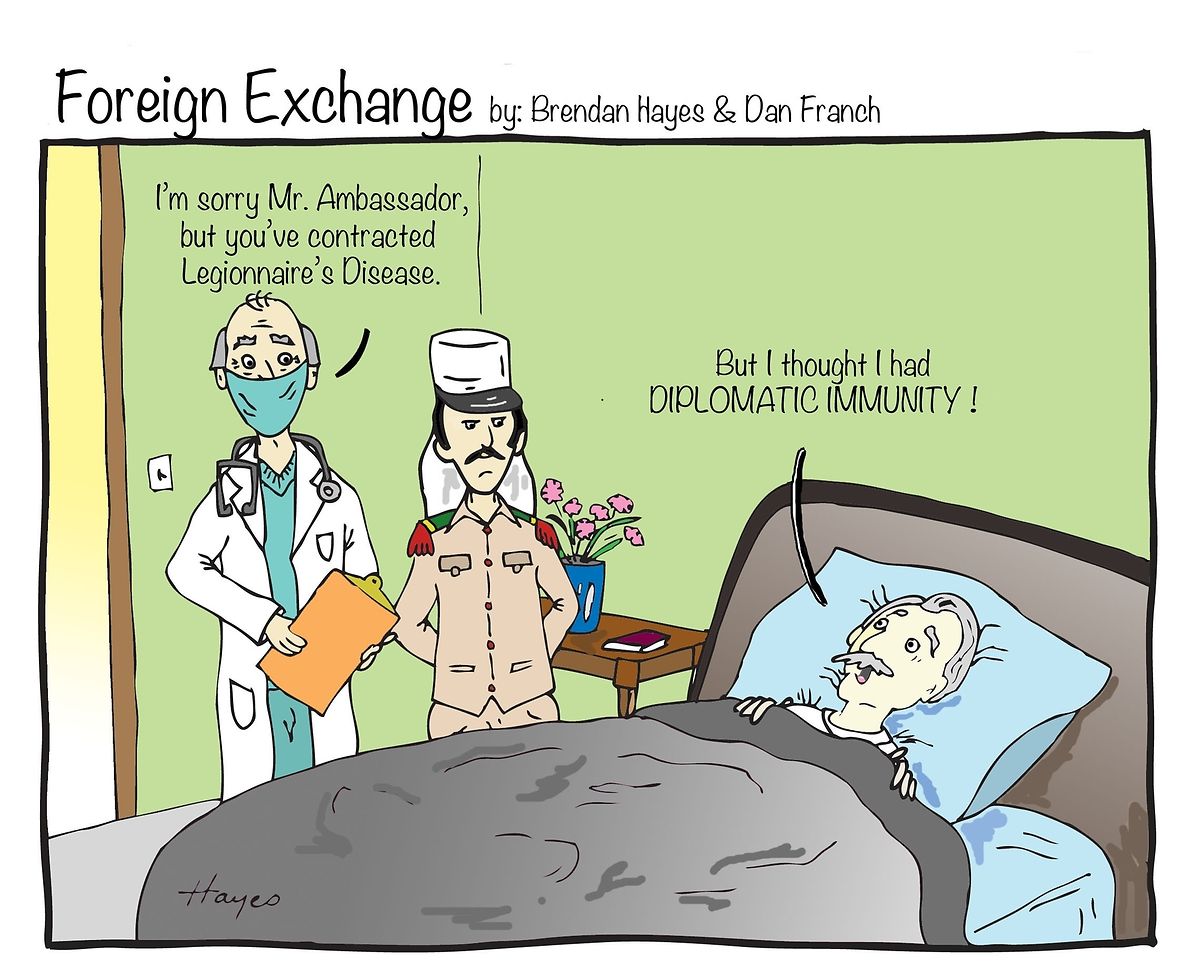 Even diplomatic immunity cannot protect you from some things...
Foreign Exchange is a monthly cartoon highlighting the quirks of being an expat. While Dan Franch lives in Luxembourg, many of the issues it highlights may also be familiar to expats elsewhere in the world.
Dan Franch and Brendan Hayes also write monthly comic strip Table Manners.
Do not miss the news - sign up to receive the wort.lu newsletter in English delivered to your inbox six days a week.