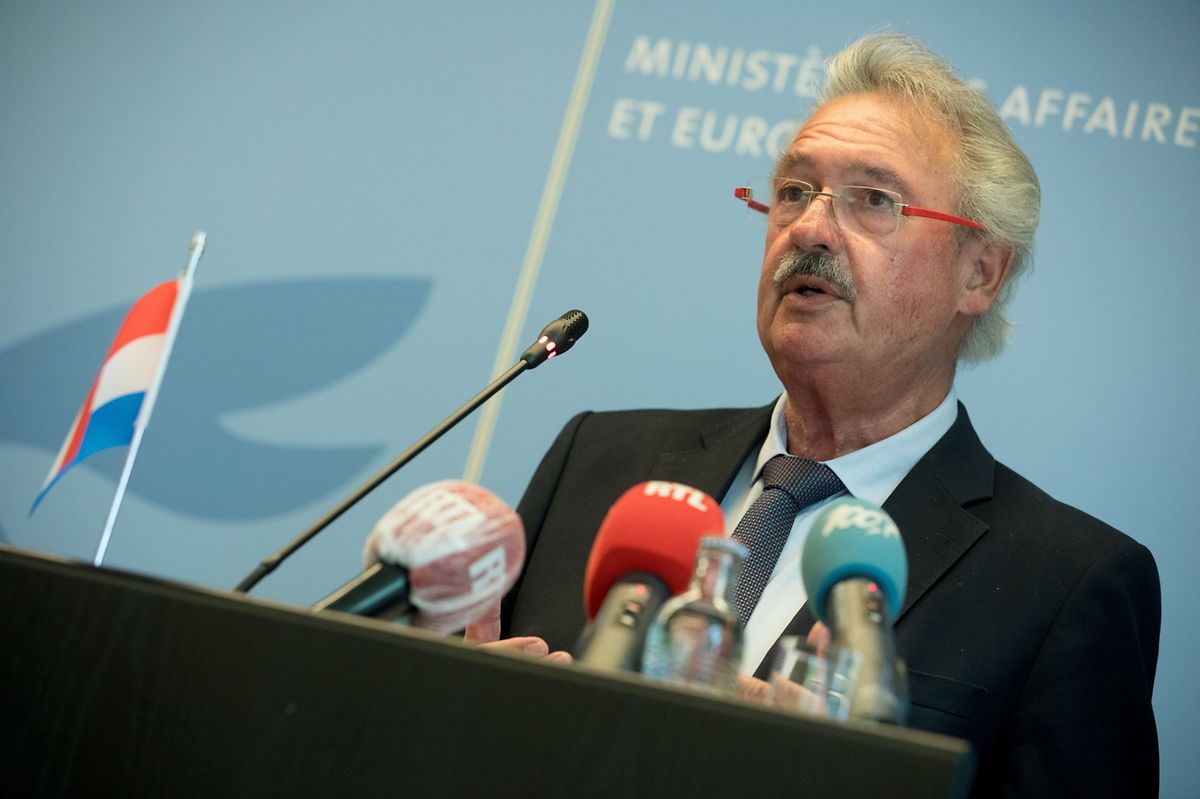 Luxembourg Foreign Minister Jean Asselborn Photo: Gerry Huberty
Luxembourg's outspoken foreign minister issued a clarification after initially seeming to break from the European Union's position by saying the United Arab Emirates was letting down Palestinians by agreeing last week to normalise relations with Israel.
"I am aware because I have many contacts in this region, that there is a fear of Iran, but I think you can't just let your own brothers down in order to pursue economic interests and perhaps also gain more security for yourself," Jean Asselborn told German public radio broadcaster Deutschlandfunk on Friday. These comments were reported in Israel as breaking with the EU's stance.
On Sunday, Luxembourg's foreign affairs ministry issued a statement on Twitter in which Asselborn sought to clarify his remarks.
"My aim was not to criticise normalisation of relations between UAE & Israel as such, but to highlight how crucial it is that Arab and in particular Gulf States stay engaged to support the two-state solution and help the Palestinian people establish sovereign and viable State," the statement said.
The UAE and Israel had been cooperating informally on security matters before the US-brokered agreement of 13 August that upgrades and formalises their bilateral relations. The UAE would be the third Arab country after Egypt in 1979 and Jordan in 1994 to normalise its relations with the Jewish state. There are indications Arab countries such as Oman, Bahrain and Morocco might follow the UAE's move, international media are reporting.
Immediately after the landmark deal was struck, the EU's high representative for foreign affairs, Josep Borrell, issued a Luxembourg-backed statement endorsing the agreement whilst highlighting the rights of Palestinians under international law.
"Israel and the United Arab Emirates are both important partners of the European Union. A normalisation of their bilateral relations will be beneficial to both countries and a fundamental step for the stabilisation of the region as a whole," Borrell's statement said.
The EU "remains firm in its commitment to a negotiated and viable two-state solution built upon the internationally agreed parametres and international law – and reaffirms its readiness to work towards the resumption of meaningful negotiations between Israelis and Palestinians," Borrell said.
Asselborn is Europe's longest-serving foreign minister with 16 years in the job. He has been known as being a staunch campaigner for the rights of Palestinians, including urging European countries to recognise Palestinian statehood. In news interviews, he went so far as to compare Israel's annexation plans to Russia's annexation of Crimea, which drew a sharp EU response.
Asselborn opposed plans Israeli Prime Minister Benjamin Netanyahu had announced this year to annex parts of the occupied West Bank. Asselborn had been working with his Irish counterpart Simon Coveney on potential diplomatic responses if Israel moved to incorporate that land. Those annexation plans were suspended as part of the Israel-UAE peace settlement.
Luxembourg has close ties with the UAE through the focus of Luxembourg's financial centre on Islamic finance, but also in the areas of start-ups, space and biotech. Former Economy Minister Etienne Schneider and Finance Minister Pierre Gramegna led an economic mission to the Gulf state in January to strengthen cooperation between the two countries.
Asselborn has previously been embroiled in controversies where he seemed out of step with his government or the EU.
He called for the expulsion of Hungary from the EU due to the country's attacks on the rule of law, and he was involved in a widely reported public confrontation with former Italian deputy PM Matteo Salvini over the Italian treatment of refugees - an approach reportedly not shared by everyone in Luxembourg's government at the time.
---
Get the Luxembourg Times delivered to your inbox twice a day. Sign up for your free newsletters here.