Former Ukraine president sues EU over sanctions
Former Ukraine president sues EU over sanctions
Former Ukraine president Viktor Yanukovych, ousted by pro-Western protests, has filed a suit with EU's top court in Luxembourg against sanctions Brussels has imposed on him and two sons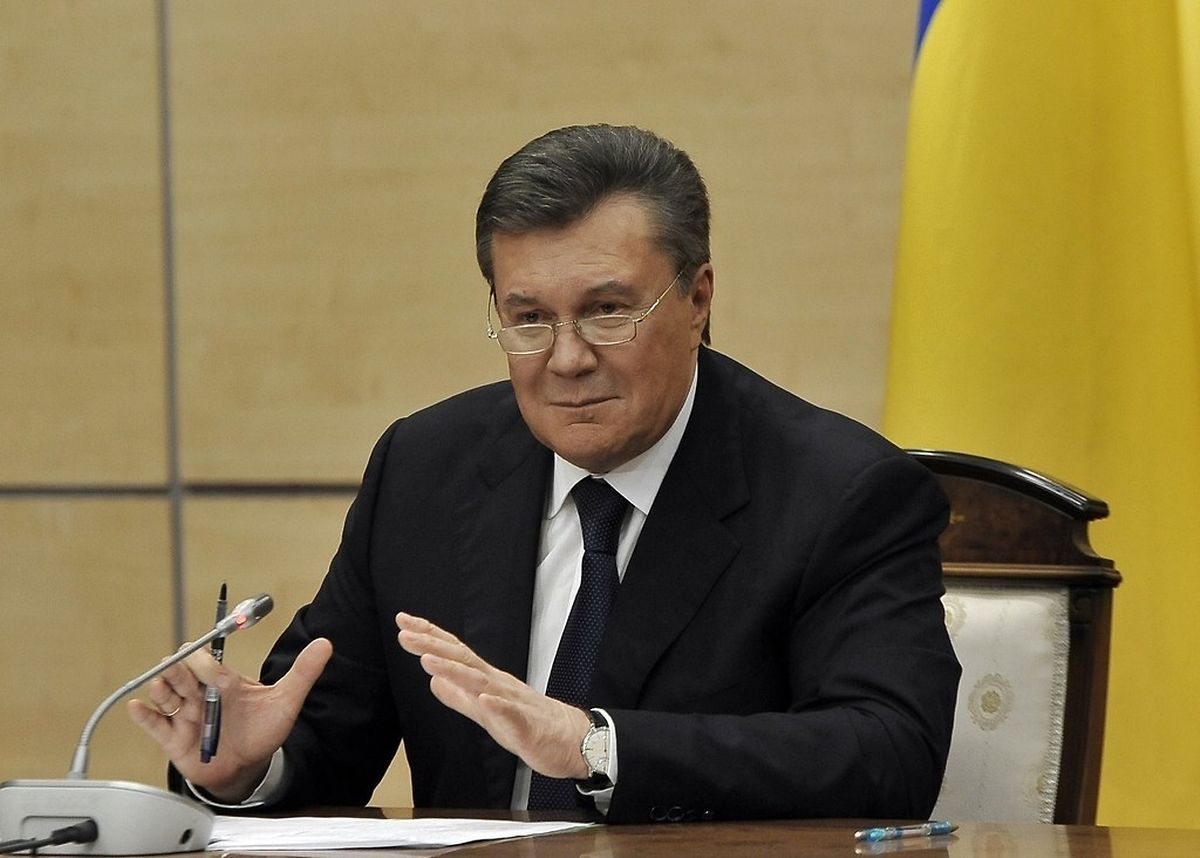 TOPSHOTS Deposed Ukrainian president Viktor Yanukovych speaks during his press-conference in southern Russian city of Rostov-on-Don, on February 28, 2014 . Yanukovych insisted today in his first public appearance since fleeing to Russia that he had not been overthrown and would continue to fight for the future of Ukraine. AFP PHOTO / ANDREY KRONBERG
(AFP) Former Ukraine president Viktor Yanukovych, ousted by pro-Western protests, has filed a suit with EU's top court in Luxembourg against sanctions Brussels has imposed on him and two sons.
The European Court of Justice in Kirchberg lists the Yanukovych suit along with cases made by several other prominent figures in the crisis, which was sparked when the former president ditched an EU Association Accord under intense pressure from Russia in November and eventually led to his ouster and the instalment of a pro-Western team in Kiev.
Among the other names listed on the ECJ website are former prime minister Mykola Azarov and his son.
The European Union hit Yanukovych and close associates with an asset freeze in March for corruption. The new pro-Western government in Kiev estimates some $3.0 billion were embezzled by the Yanukovych leadership.
Other Ukraine and Russian figures have been hit with similar sanctions and travel bans for their role in the crisis and Moscow's annexation of the Crimea in March.