Sketch of an Ichthyosaurus
By Yannick Lambert and Gilles Siebenaler
A predator of up to seven metres in length that roamed the oceans 190 million years ago left its remains in the emerging Cloche d'Or business centre to the south of Luxembourg City, only the second such discovery in the world.

A young employee of the natural history museum found a first piece of fossilized calcium on a construction site near the local water tower.
An analysis showed that the piece was a vertebra of an Ichthyosaur, a marine reptile that inhabited the Earth's oceans from 250 million years ago.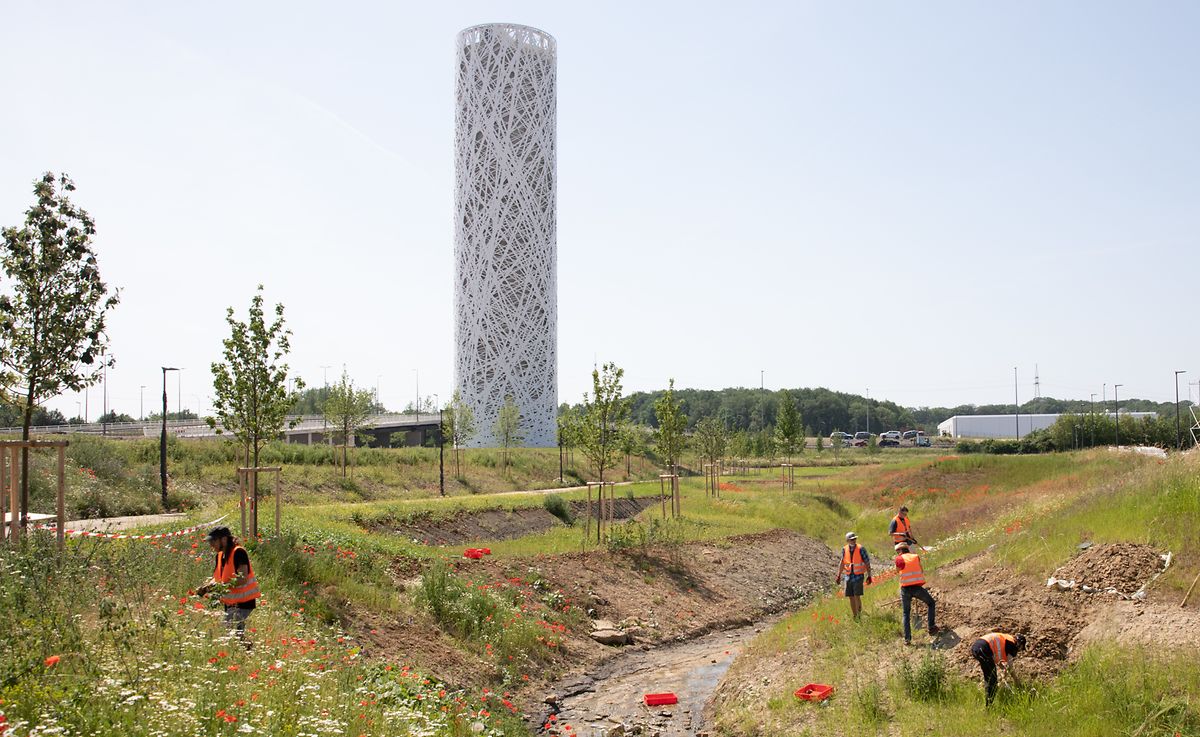 Excavations near the water tower in Cloche d'Or
A dozen people then searched the ground for more fragments during all of Thursday in an excavation led by the museum's curator, Ben Thuy.
They gathered various bones, ribs and a fragment of a tooth, helping to establish that the animal was 190 million years old and belonged to a subspecies called Temnodontosaurus.
From the vertebral fragment, the researchers could conclude that the specimen had measured between six and seven metres.

Only one other fossil of a Temnodontosaurus is known in the world. It was found in Germany in the 1940s.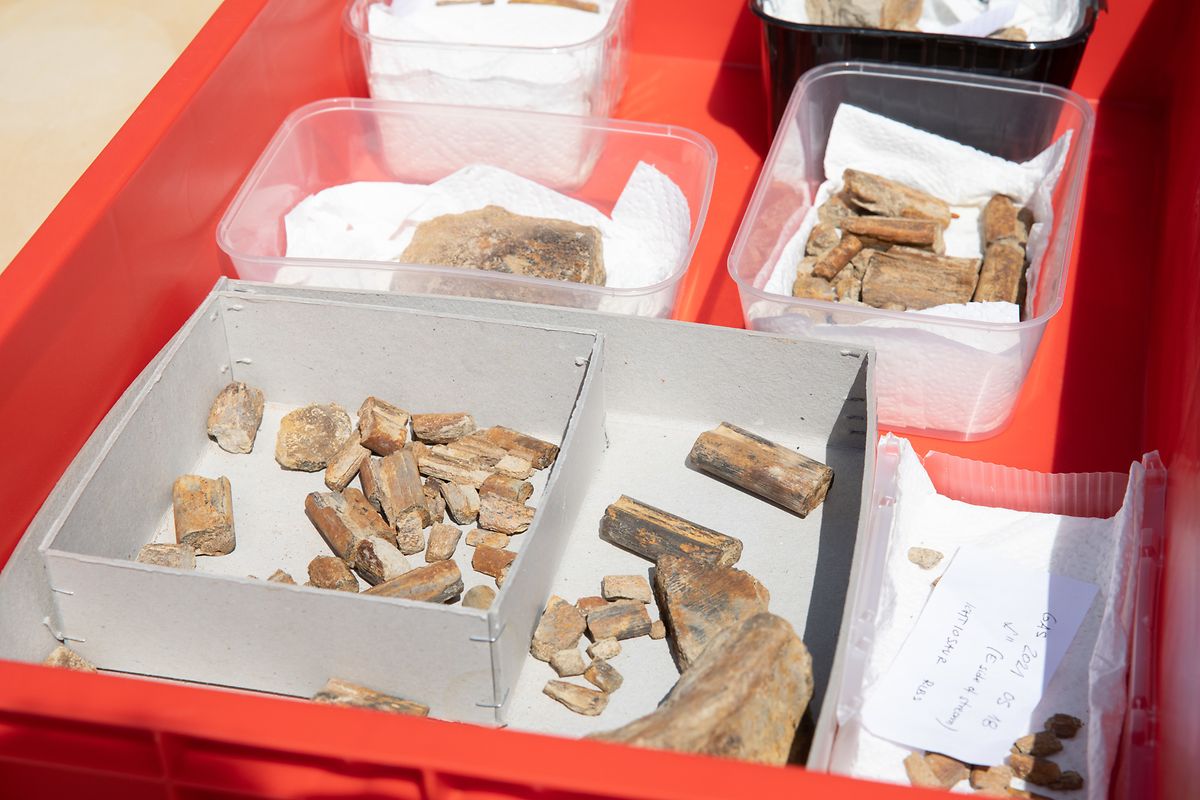 The bones are being conserved in the Natural History Museum
Chris Karaba
Fossils are not uncommon in Luxembourg. Other pre-historic marine reptiles, such as a Pliosaur, came to light in 2017 and 2020.
---
The Luxembourg Times has a new LinkedIn page, follow us here! Get the Luxembourg Times delivered to your inbox twice a day. Sign up for your free newsletters here.