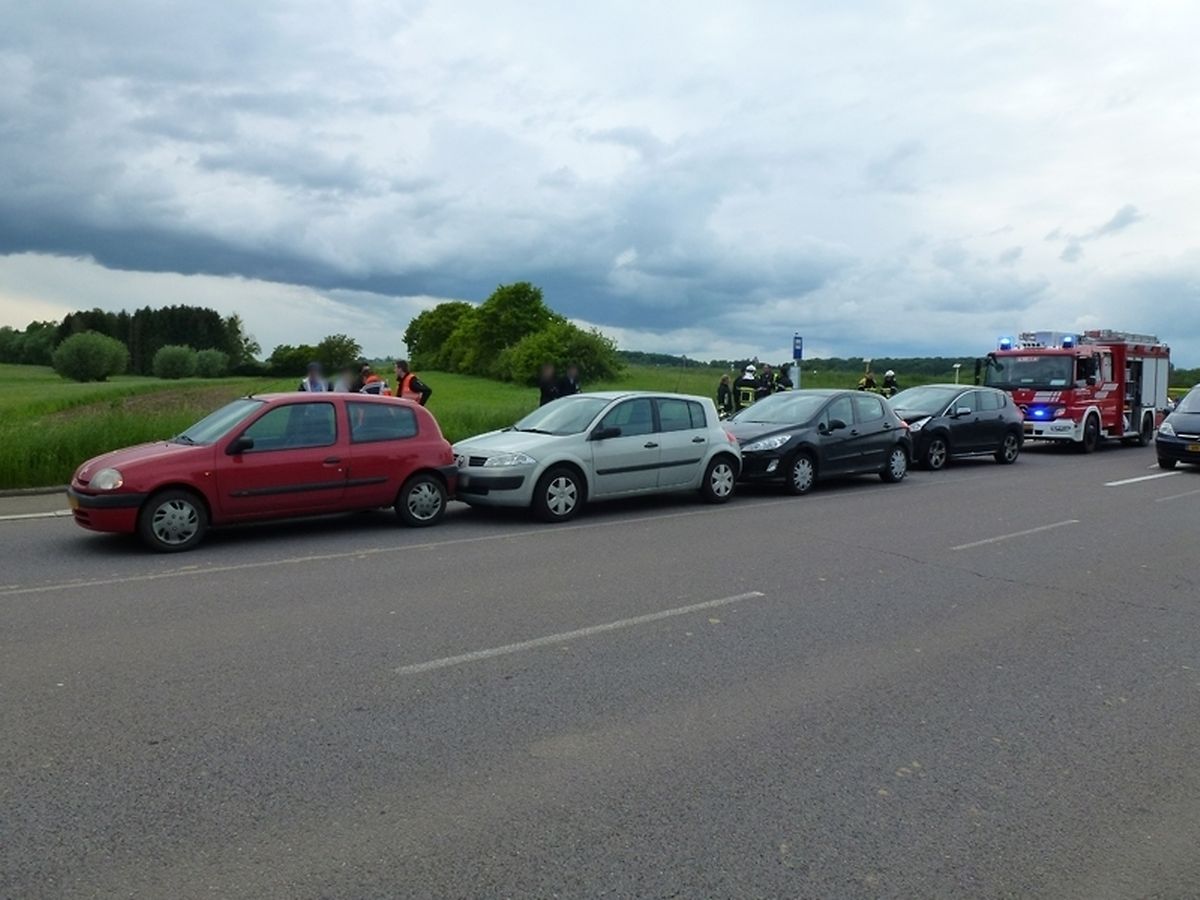 Three people were injured in a four-car collision during rush-hour on Friday.
The collision occurred at around 6.30pm on a road known as Schlammesté, between Bettembourg and Kockelscheuer.
Police have not divulged information as to the cause of the collision. Three people were taken to the Hôpital Kirchberg where they were treated for minor injuries.
Fire and rescue teams from Bettembourg, Luxembourg City, Dudelange and Weiler assisted with the rescue.