France deploys troops in simmering Central African Republic
France deploys troops in simmering Central African Republic
France deployed nearly 1,000 troops Friday to help restore security in simmering Central African Republic as residents sought refuge from sectarian clashes which the Red Cross says has killed at least 300.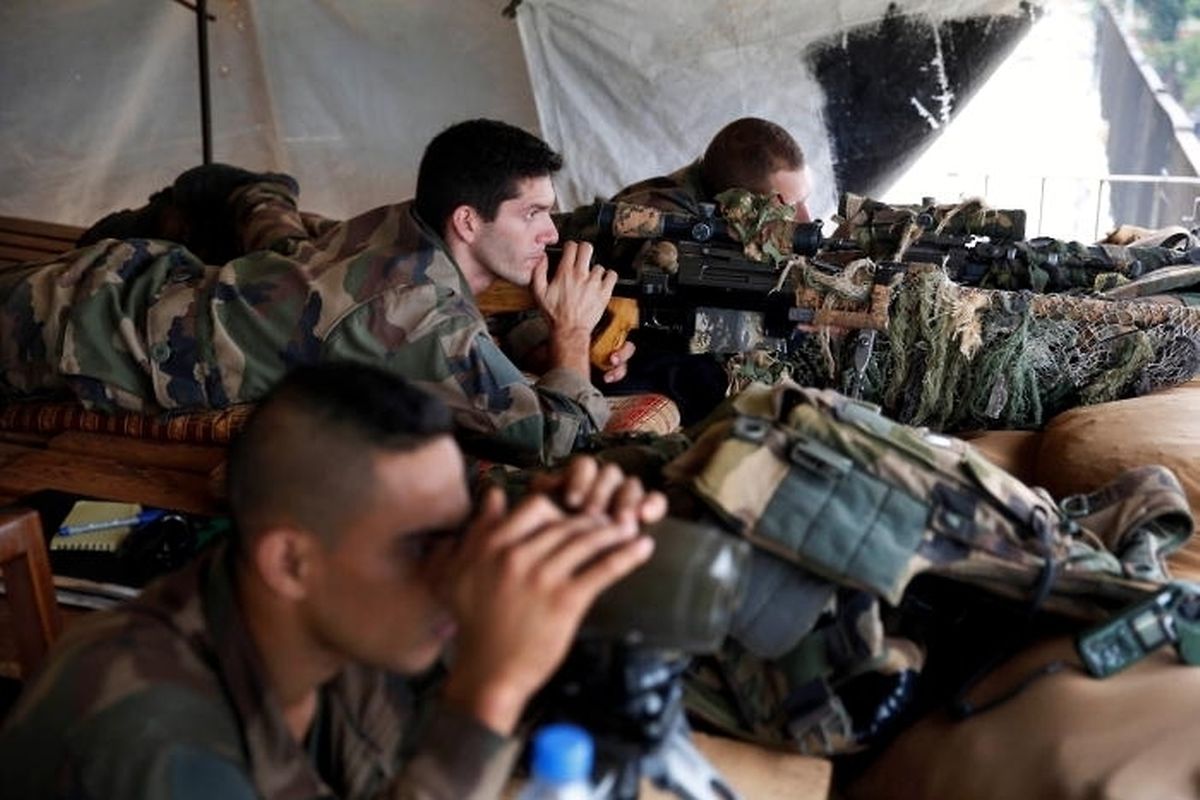 (AFP) France deployed nearly 1,000 troops Friday to help restore security in simmering Central African Republic as residents sought refuge from sectarian clashes which the Red Cross says has killed at least 300.
French soldiers were patrolling the streets of the capital Bangui in armoured vehicles in a bid to quell tensions in its former colony where the United Nations has mandated a peacekeeping force of up to 1,200.
Violent clashes and massacres since Thursday have claimed at least 300 lives, a Red Cross official told AFP on Friday on condition of anonymity.
The Red Cross has a provisional toll of 281 from counting bodies in morgues and in the streets, the official said, adding that medics had been unable to reach all areas hit by violence where witnesses say there are several other uncollected bodies.
Meanwhile, medical charity Doctors Without Borders (MSF) said 92 deaths and 155 injured people had been registered at one hospital in Bangui while AFP reporters in the city counted 80 corpses in a mosque and surrounding streets.
In an effort to find refuge from the fighting in their neighbourhoods, thousands of residents have massed in the vicinity of Bangui airport where both the French army and an African force have bases.
That same area was the scene of a dawn clash on Thursday between armed men and French troops in which several Central African fighters were killed, according to the French army.
"An armed pick-up opened fire three times in the direction of civilians and French troops. After the third time, we retaliated and destroyed the vehicle," the army said.
Four men were killed and six injured, spokesman Gilles Jaron said, adding that no civilians or French troops were injured.
The Central African Republic has descended into chaos since a motley coalition of rebel fighters known as Seleka overthrew the government in March and installed their own chief, Michel Djotodia, as president -- the first Muslim leader of the majority Christian country.
It was the latest in a string of rebellions and coups in the impoverished country, where life expectancy is 49 years and the average income is less than $2 a day.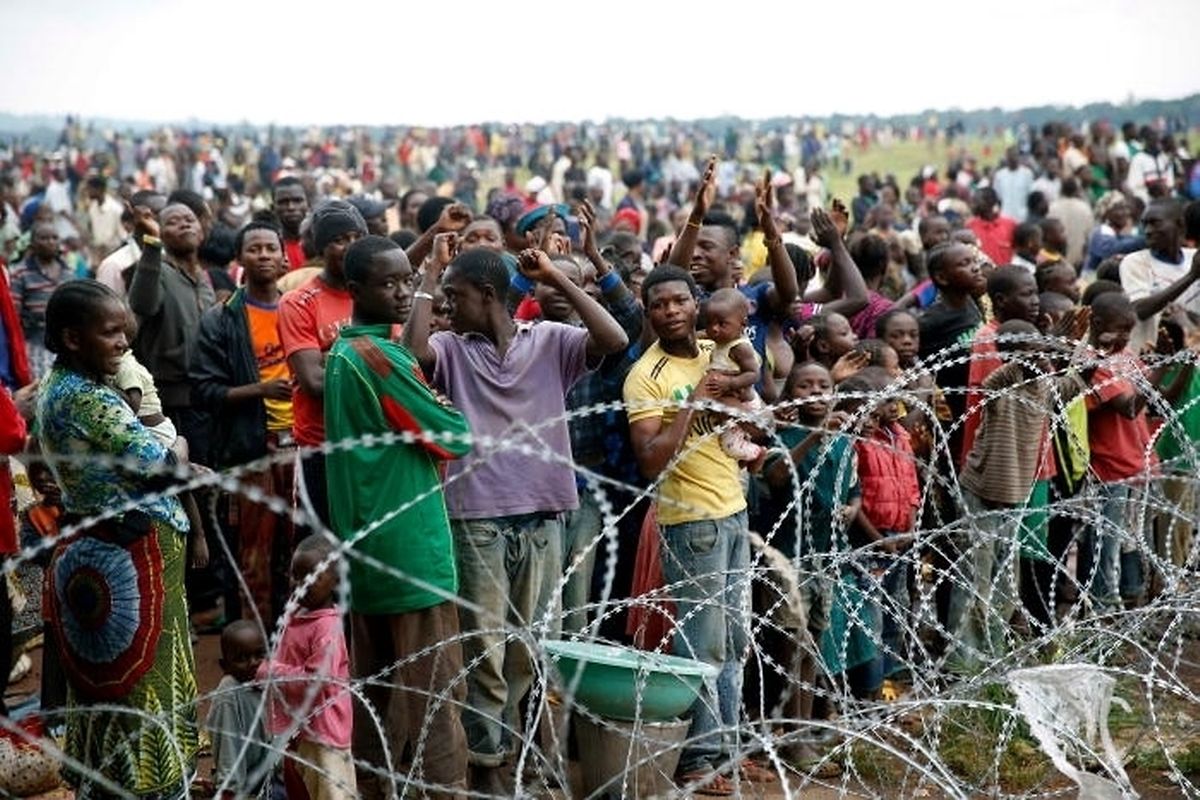 Capital 'in shutdown'
Reeling under the stench of corpses, Red Cross staff were on Friday putting into white bags the bodies of people clubbed or hacked to death.
Reports from UN staff indicate the situation remains tense, with "worrying reports of sectarian and revenge attacks between neighbours", said Adrian Edwards, a spokesman for UN refugee agency UNHCR.
Edwards told reporters earlier in Geneva that according to UN and media reports, at least 140 civilians had been killed.
A spokesman for UN human rights agency OHCHR, Rupert Colville, said the latest violence was reportedly started by self-defence militias formed to protect civilians from attacks by the Seleka ex-rebels.
"In retaliation, Muslim civilians were allegedly given weapons by the ex-Seleka forces and retaliatory attacks between Christians and Muslim communities were reported in numerous locations in the capital. Ex-Seleka soldiers reportedly executed 10 people in a hospital," he said in Geneva.
Djotodia has officially disbanded Seleka but has proved unable to control the fighters who swept him to the presidency.
His office ordered all armed groups to return to their barracks Friday except international forces and the presidential security detail.
Christian Mukosa, Amnesty International's CAR expert, said from Bangui that the capital was "effectively in shutdown".
"Doctors are telling us that they are desperate to get to the hospitals to reach people in need of life-saving surgery, but they cannot do so, due to the insecurity that has swept the city," Mukosa said in a statement.
Call for immediate action
In Paris, Hollande, UN chief Ban Ki-moon and about 40 African leaders opened a summit where the CAR crisis featured prominently.
"The violence of the past few days is a reminder that we must act immediately," Ban told the group, pledging to hold talks with regional leaders on turning the MISCA force into an official peacekeeping operation.
Ethiopian Prime Minister Hailemariam Desalegn, the current chairman of the African Union, told the group: "We should not allow this country to slide into anarchy and chaos and to become a safe haven for terrorists."
Hollande said that Africa must "ensure its own security" in order to "take charge of its destiny", promising France's help with the potential creation of a special African rapid reaction force and training of up to 20,000 soldiers per year.
Meanwhile, the United States praised Paris for taking on the difficult task of restoring peace to its former colony.
"We believe that France's strong leadership in committing 800 additional troops and their support to the African Union-led stabilisation mission in the CAR sends a forceful message to all parties that the violence must end," deputy State Department spokeswoman Marie Harf said.
The European Union has released 50 million euros to aid the French-led operation.