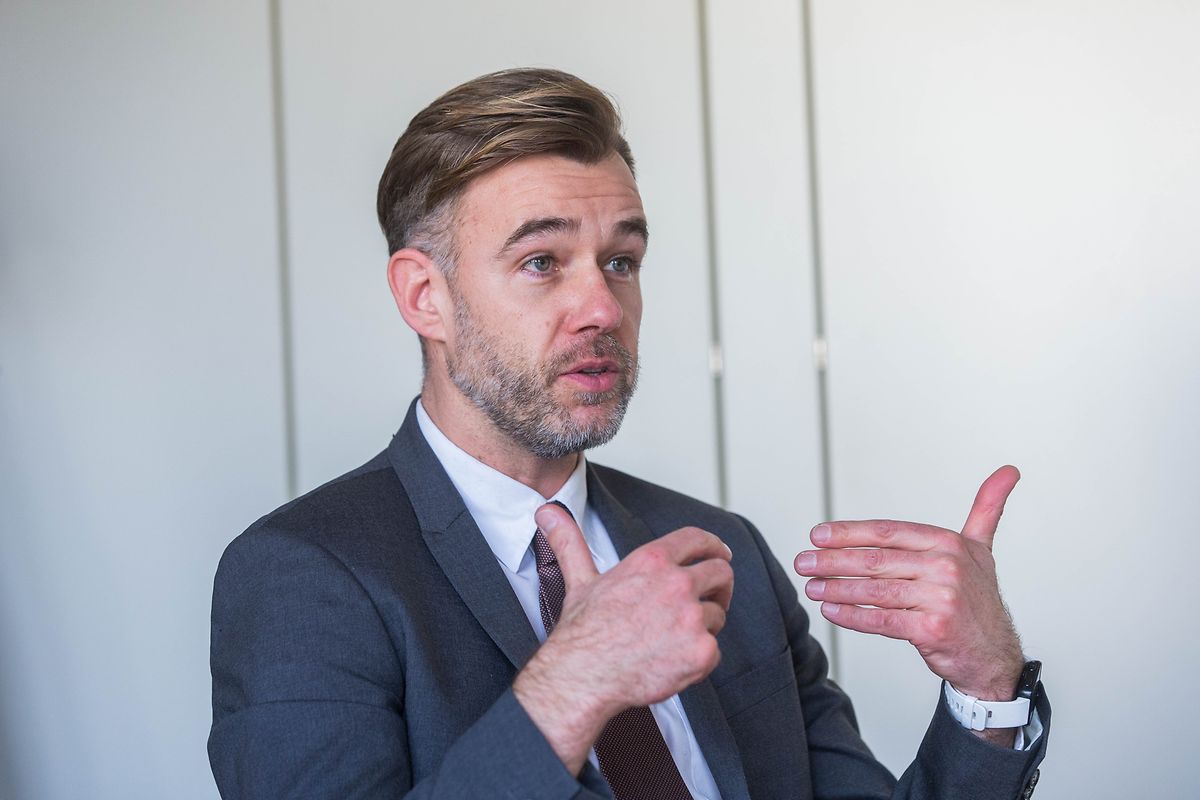 Franz Fayot will take up his new position at the start of February Photo: Lex Kleren
The Social Democrats on Wednesday evening approved Franz Fayot to succeed outgoing economy minister Etienne Schneider, who announced his resignation from government in a surprise move at the end last year.
Fayot, a lawyer by training, currently serves as a member of parliament and president of the Social Democrat party. The 48-year-old will have to give up both offices when he takes his seat in the government in February.
He received 87% of votes of the party's congress, which includes 89 delegates of which 53 were present at the meeting. The vote was a formality after the party had nominated Fayot just before Christmas.
In addition to succeeding Schneider as economy minister, he will also lead the humanitarian cooperation ministry as part of a wider reshuffle.
Paulette Lehnert, who entered government in 2018, will take over Schneider's role as health minister, and will become minister delegate for social security. When announcing his resignation in December, Schneider had suggested to bring these ministries closer together.
Labour minister Dan Kersch will take up Schneider's post as deputy prime minister.
Schneider was one of the architects of the three-party coalition between the Social Democrats (LSAP), the Democratic Party (DP) and the Greens, which ousted Jean-Claude Juncker in 2013 after 18 years in power.
Key projects under Schneider's leadership include the space resources initiative, the construction of a Google data centre in Bissen, and the legalisation of recreational cannabis. He also oversaw a reform of the Luxembourg police force and an increase of military spending to comply with NATO rules, including the purchase of aircraft and the refurbishment of army barracks in Diekirch.
Schneider has yet to reveal his future plans, following speculation that he was in talks to assume a seat on the board of steel company ArcelorMittal.
---
Get the Luxembourg Times delivered to your inbox twice a day. Sign up for your free newsletters here.