French sports stars set to leave Argentina after crash
French sports stars set to leave Argentina after crash
Four top French athletes and crew from a reality TV show were cleared to return home on Thursday after the tragic helicopter crash which killed 10 cast members and colleagues.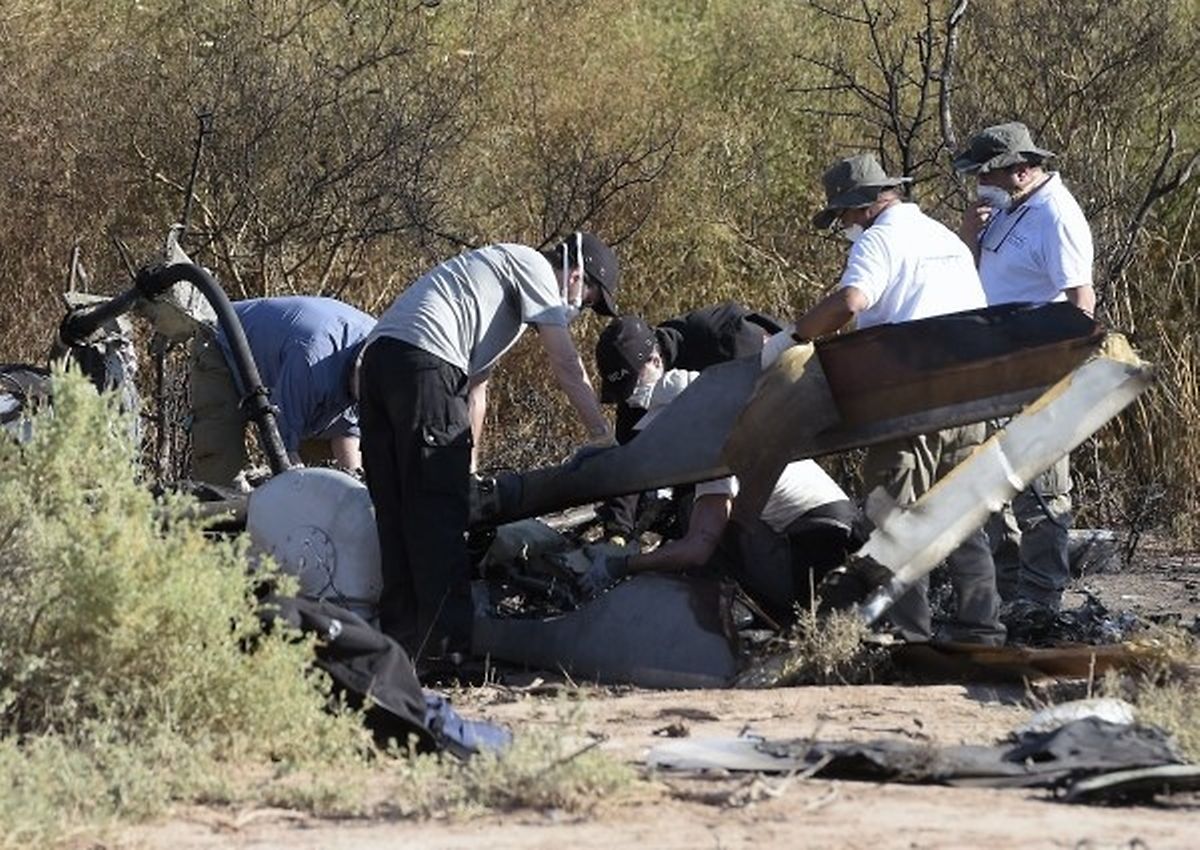 France's Bureau d'Enquetes et d'Analyses (BEA), Turbomeca, Airbus Helicopter and Argentine Junta Argentina de Accidentes Aereos Civilies investigators examine on March 12, 2015 the wreckage of one of the two helicopters that crashed on March 10 in Villa Castelli, in the Argentine province of La Rioja, northern Argentina. The two helicopters collided mid-airkilling 10 people including a group of French sports stars participating in a reality TV show on March 9. AFP PHOTO / JUAN MABROMATA
(AFP) Four top French athletes and crew from a reality TV show were cleared to return home on Thursday after the tragic helicopter crash which killed 10 cast members and colleagues.
Investigating judge Daniel Herrera gave the green light for Olympic champion swimmer Alain Bernard, figure skater Philippe Candeloro, cycling legend Jeannie Longo and snowboarder Anne-Flore Marxer to return after questioning them about Monday's crash in Argentina's remote northwest.
"I spoke to the people I needed to speak and gathered their testimony and I have decided to allow all members of the production and participants to return to their country," Herrera told AFP.
There were no survivors in Monday's deadly collision between two helicopters that were filming the reality series "Dropped" in the rugged terrain of La Rioja province.
The crash killed Olympic champion swimmer Camille Muffat, renowned yachtswoman Florence Arthaud and Olympic boxer Alexis Vastine, as well as five French television crew members and two Argentine pilots.
An agent for one of the sports stars spoken to Thursday said the entire group would take a Friday night flight to France, arriving in Paris Saturday morning -- a plan confirmed by a source close to the case.
A team of officers from France's gendarmerie police force was meanwhile en route to join their Argentine counterparts to comb through the charred wreckage of the helicopters and work to identify the bodies.
Investigators from France's air accident investigation authority, the BEA, as well as helicopter manufacturer Airbus Helicopters and engine maker Turbomeca, are already working at the scene, where they have begun dismantling the aircraft, looking for clues.
Argentine forensic experts are waiting for their French counterparts to arrive to begin identifying the victims' remains, a local coroner said.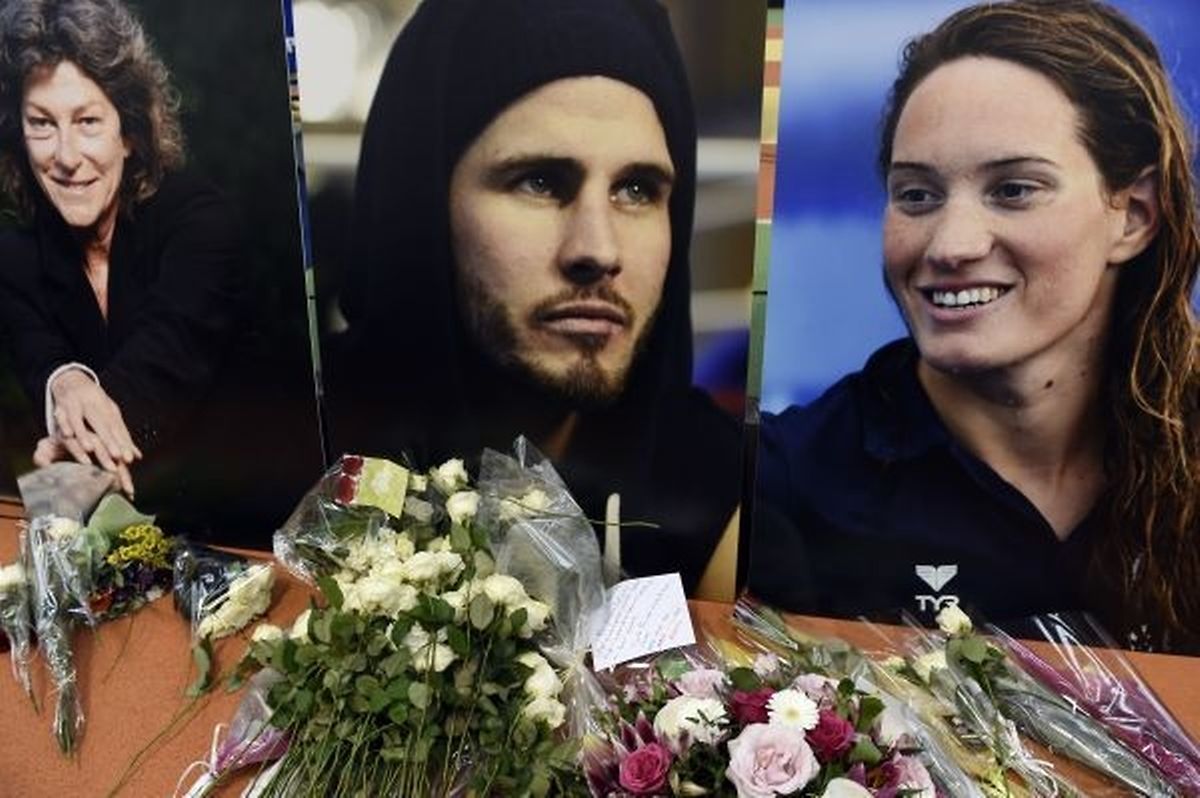 TOPSHOTS Flowers have been put in front of pictures on March 11, 2015 at the Insep (French Sport Academy in Vincennes, outside Paris, during a ceremony in memory of Olympic champion swimmer Camille Muffat (R), yachtswoman Florence Arthaud (L) and Olympic boxer Alexis Vastine (C) who died two day earlier with five French TV crew members and two Argentine pilots in the crash of helicopters in Argentina. AFP PHOTO / LOIC VENANCE
Investigators will have to rely on dental records or DNA tests to identify the badly burned bodies, officials say.
"Dropped," which was to air on French channel TF1 but was immediately canceled after the crash, featured sports stars who were taken blindfolded into rugged environments and given 72 hours to get to a place where they could charge a mobile phone.
Initial investigations indicate the crash was caused by human error, officials say.
Arthaud, 57, was considered one of the best sailors in the world, conquering what had been a male-dominated sport. Her titles included the 1990 Route du Rhum, the most prestigious transatlantic solo race.
Muffat, 25, won three medals at the 2012 London Olympics, including gold in the 400-meter freestyle. Vastine, 28, won bronze at the Beijing Olympics in 2008.
In an interview with AFP, figure skater Candeloro said: "We're left asking ourselves, 'Why them and not us?'"
He also described rushing to the crash site from the spot where he had been waiting his turn to fly to the next shoot.
Amateur video taken from the ground showed the helicopters flying extremely close, their rotors clipping and both aircraft plummeting.
"We rushed to the scene of the accident and when we arrived, the helicopters were in flames. There was nothing we could do," Candeloro said.
"We wanted to help them but we were powerless because of the fire. We didn't have water or a fire extinguisher. It was in the middle of the bush."
The final participant on the show was former international and Arsenal footballer Sylvain Wiltord, who had already returned to France before the crash.