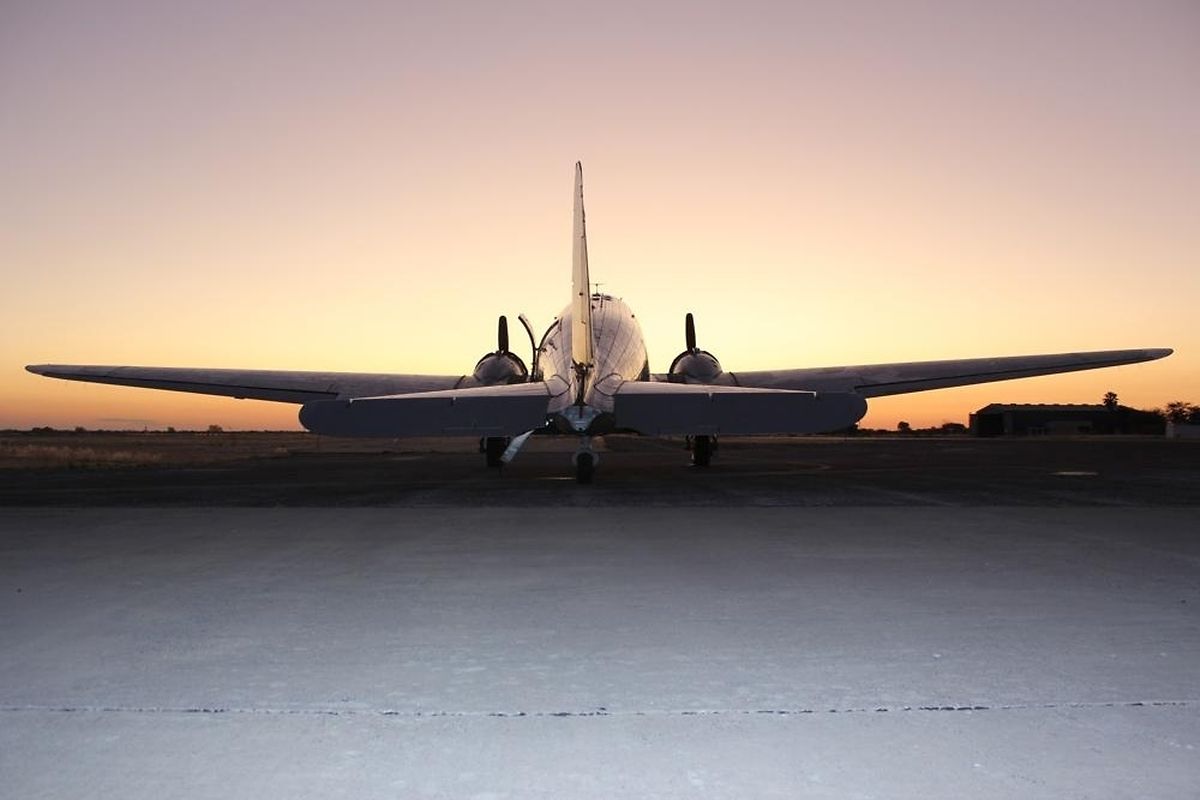 When Cargolux pilot Uli Spielman was asked to fly an antique plane from South Africa to Luxembourg, he admits he had to give it some thought.
A 747 Cargolux captain, examiner and instructor pilot with 12,000 flying hours under his belt, he was fully aware of the challenges such a journey would present.
But German entrepreneur and aviation enthusiast Peter Adrian was very convincing. His project to taxi his newly purchased DC-3 Dakota ZS-NTE to Luxembourg and offer luxury flights for example over Champagne and Normandy, appealed to the pilot.
Spielman persuaded Noel Flynn, 59, a colleague who previously worked for South African Airways, to join him.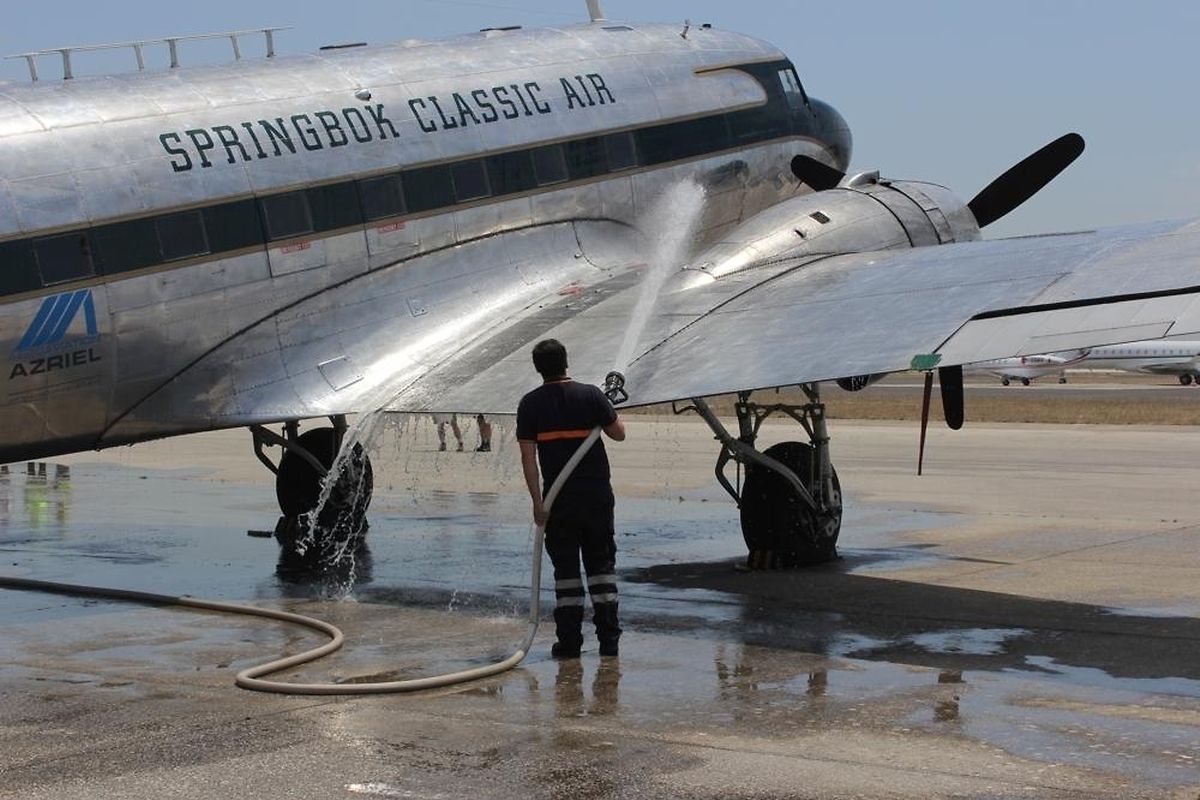 The epic, 12-day journey was planned and d-day came on May 26, one day later than scheduled.
Flynn and Spielmann agreed to pilot the plane under captain and aircraft seller Flippie Vermeulen along with engine specialists Brian, Maryna and Ben.
They did not travel light, however, leaving Rand Airport in Johannesburg with 600 kilos of spare parts and 240 litres of oil.
They were right to be cautious. While the military aircraft, which was manufactured almost 80 years ago, had been lovingly restored under Flippie Vermeulen's ownership, like anything of a certain age, it was prone to problems.
In Accra, Ghana, the team had to change the DC-3's power generator, essential for propellor blade pitch. Then, in Portugal, they spotted a leak in the oil cooler.
Other issues occurred when the team ran out of cash while refuelling in Dakar. "When we arrived in Dakar, we had already used up the entire 42,000 USD," said Spielman. Fortunately, they were able to pay by credit card.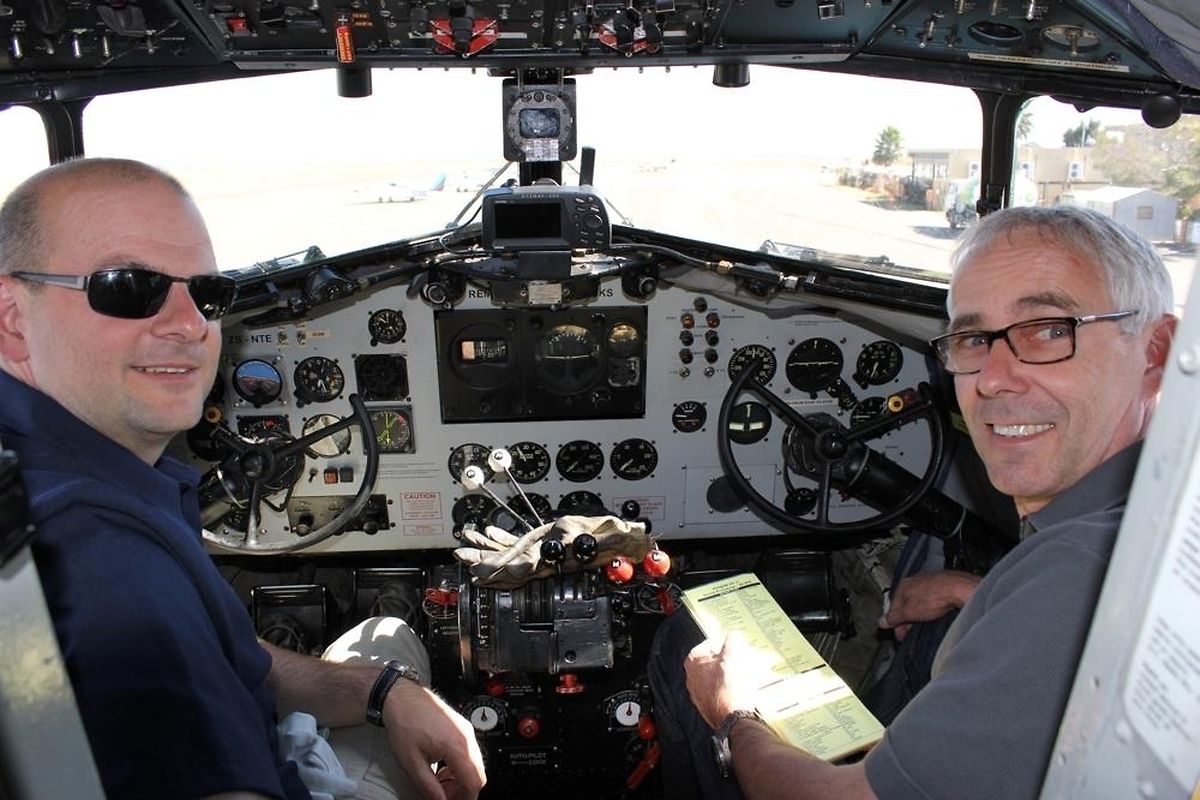 Spielman added that it was also challenging to obtain overflight clearances in time and the team only overcame the problem thanks to the logistical support received from Cargolux. "If you wanted to try something like that as a private person, forget it," he said. Technical problems aside, flying such an old aircraft was a stark contrast to flying a modern commercial plane.
For one, there was no hydraulic or electronic support and they had to manoeuvre a rudder the size of a double bed with pedals. "There's only cable and muscle strength," said Flynn, who worked out in the gym before the journey in preparation.
Navigation was also somewhat more problematic. "The DC-3 is the early days of aviation, There are no automatic procedures supporting you. There are only basic tools, you're without GPS or sat nav. It's back to basics," said Spielman.
The journey was made all the more memorable by the incredible safari sights the crew were privileged to see from the air. Flying at 3,000 metres from the ground, they saw herds of elephants and giraffes in national parks.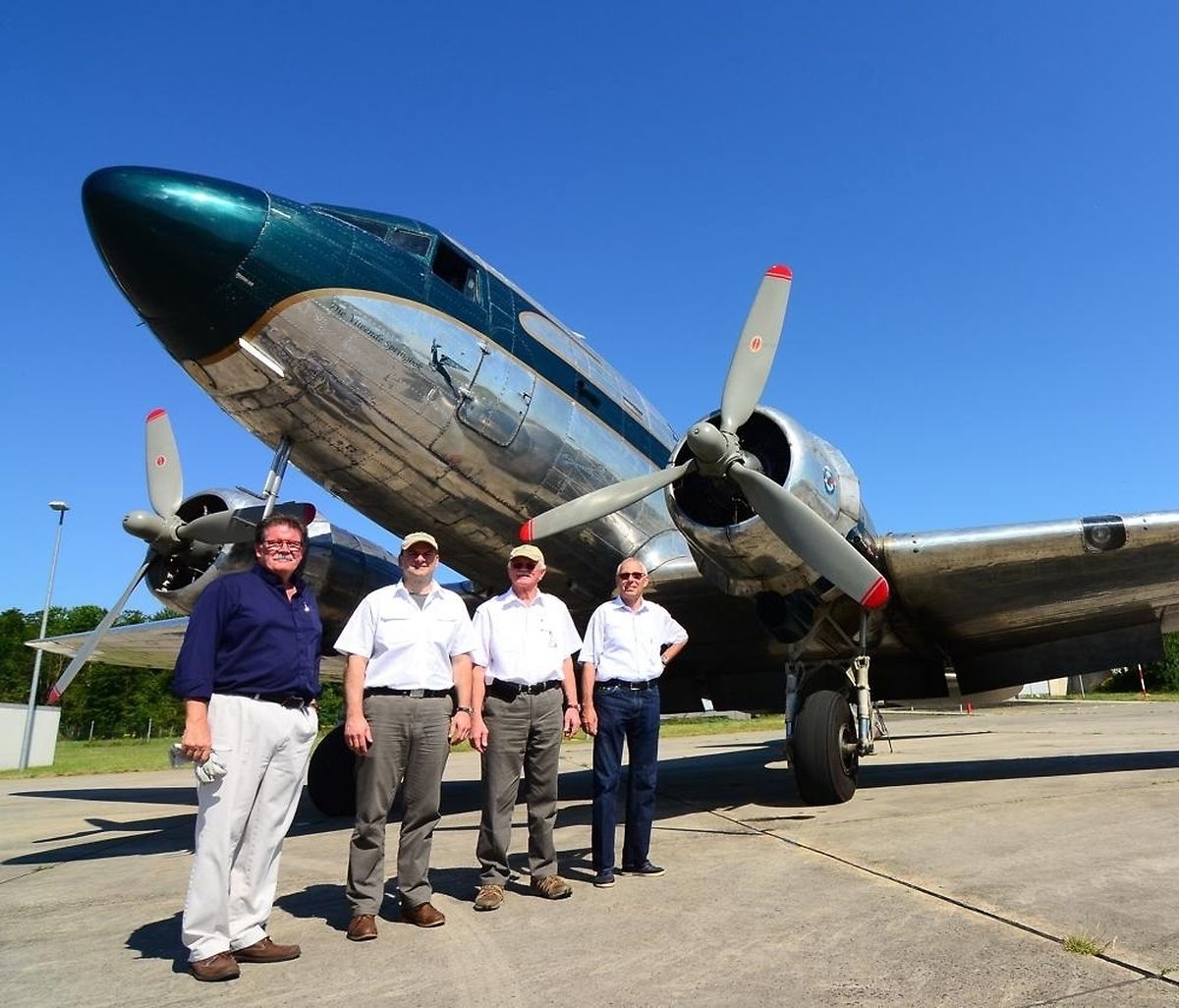 While the taxi journey came to an end in Luxembourg on June 5, the adventure is just beginning for Peter Adrian. The entrepreneur plans to have the aircraft registered to Luxembourg to offer sightseeing tours in the region and offer exclusive flights starting in Spring 2016. Read about the history of the aircraft here www.springbokclassicair.co.za
Translated from an article by Roland Arens
Do not miss the news - sign up to receive the wort.lu newsletter in English delivered to your inbox six days a week.