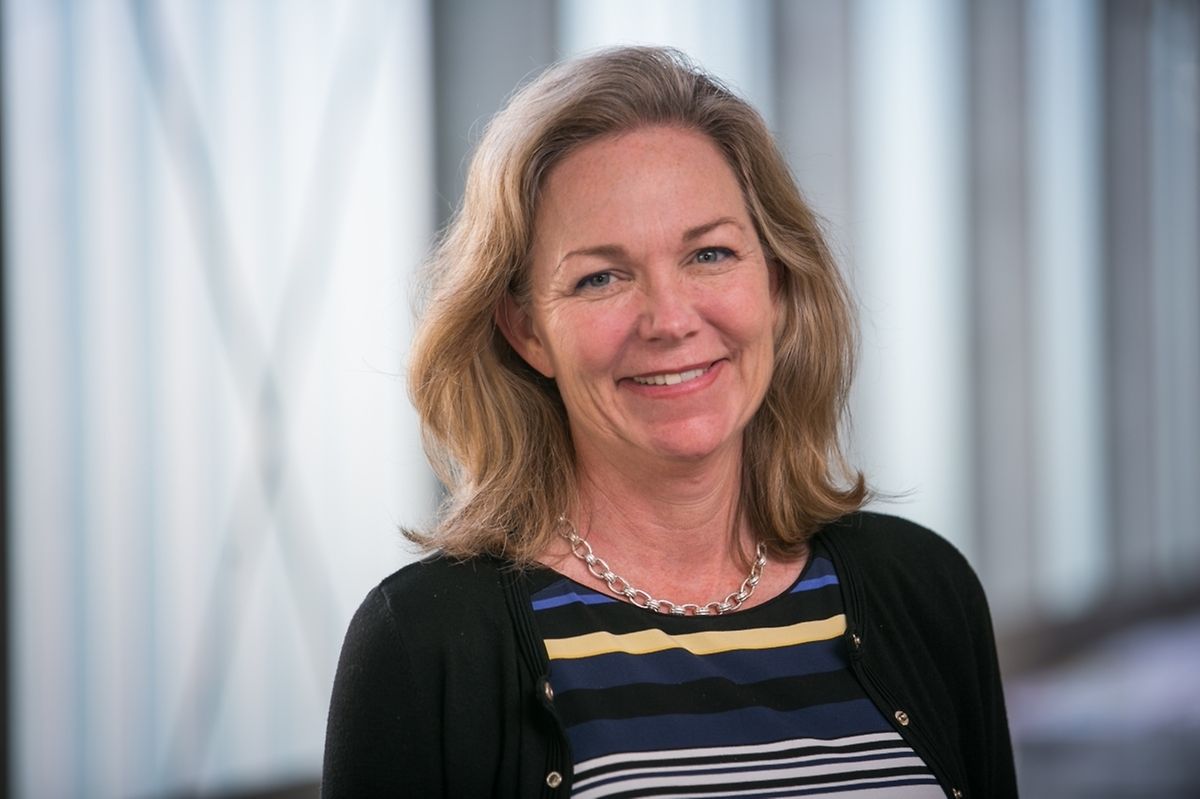 Raised on a ship on the Mediterranean sea, the CEO of Stratus Digital Systems comes from a family of itinerants and right from the outset states that her personality is one that embraces change and continues to push boundaries.
She talks about how dreams come true, but not in the exact way or at the exact time one would wish. "You can be anything you want to be, but you cannot get there the way you plan,"she jokes.
Greta Geankoplis is a former US Air Force captain and a former Fighter Aircraft Maintenance officer. Before entering the world of blockchain technology and attending conferences about cybersecurity as the CEO of a promising start-up, she was afraid of working with software.
A bridge between science and the world
Looking back, she admits having underestimated her capacity to have a leadership role in such an environment, she blames "mental limitations" and strongly believes that people like herself need to be "the bridge between science and the world".
"Since I wasn't a programmer, I didn't believe I could do software leadership," yet she emphasises that leading technology requires a broad diversity of skills that are not technological at such, including communication.
"I was my own barrier," she confesses.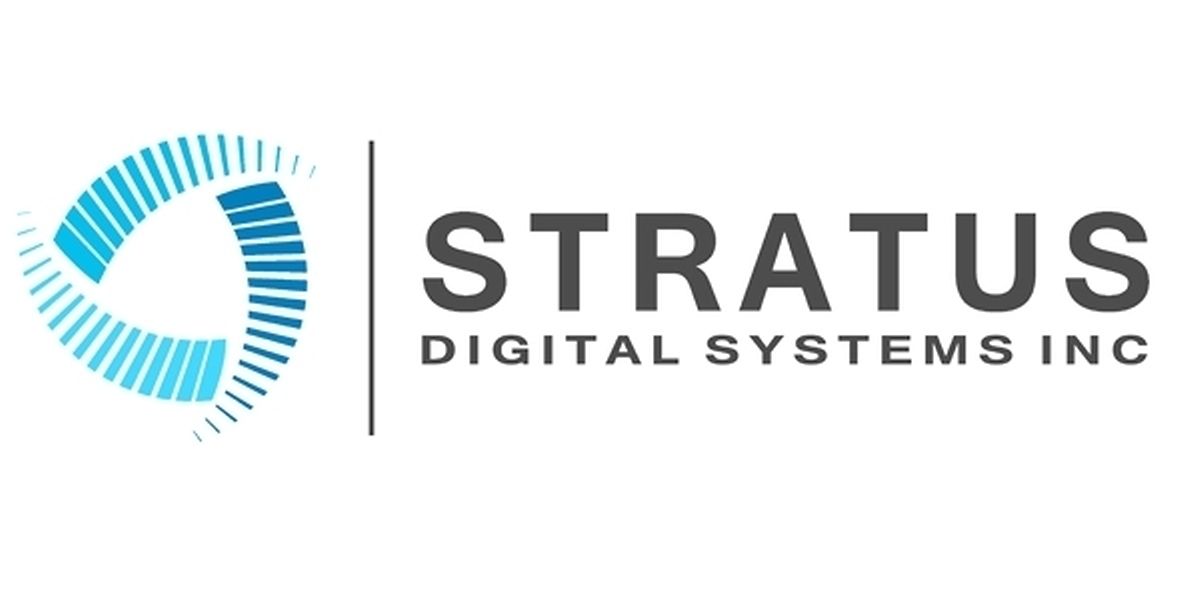 When asked about her new venture, Stratus Digital Systems, she explains that the company is active in cybersecurity and helps businesses that have sensitive or high value information to keep it safe from attackers.
Created less than two years ago, Stratus was born in an accelerator programme, the Regional accelerator and innovation network (RAIN) in Eugene, a town in Oregon, a place that Geankoplis compares to Luxembourg, for its "pool of entrepreneurial individuals".
"In a way Stratus was born backwards", she recalls.
"We had the team, our inventor and Chief Technology Officer Cary Torkelson and I, and the accelerator knew of our capabilities and potential as individuals, so we were asked to come to the accelerator and create our company".
Before Stratus, Geankoplis knew she wanted to invest her time in a project that would involve leading edge technology, be operational, have an international character, and would allow her no to live "behind barbed wire" and Stratus meet the criteria, she explains.
She recalls spending four months of intensive and high calibre learning, with access to facilities and a network of mentors and argued that the alternative to an accelerator for a start-up in a small town is to "work in isolation".
She praised the role of an accelerator because that is the place where "you demonstrate your passion and earn your credibility. Within the entrepreneurs there, you earn your reputation, " she explained.
"My expectations were that they would challenge me. If my ideas were wrong, they would accelerate my way to failure. That's the most important thing to a start-up is that your rate of errors and corrections are as fast as possible. That's how you strengthen your team" she explains.
People's Choice award in Luxembourg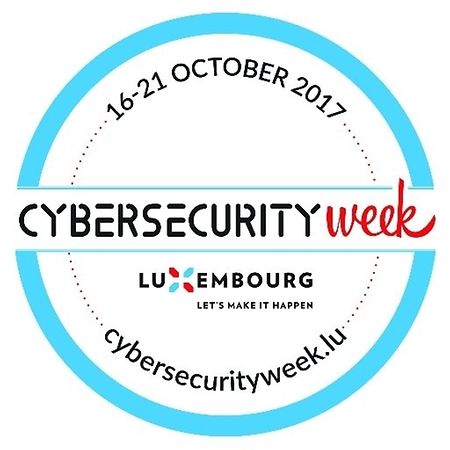 And her business mindset proves to be efficient. Stratus won the People's Choice award at the Cybersecurity week in Luxembourg on October 20, for the solution it offers in preventing cyber attacks.
But Stratus is also about going through a "refreshing" experience intellectually, having joined forces with people whom she has known for decades and can trust.
When asked about the technology that Stratus proposes, she explains that their services should be seen as counteracting the ever increasing and more sophisticated techniques developed by cybercriminals.
Time is key
"Time" is the power that businesses have and this is what Stratus is bringing to the table of discussion, Geankoplis believes, explaining that it takes five days for attackers to breach an internet-facing system, while fraud is typically discovered in about 180 days.
"We change the systems used so that businesses only have an in-demand relationship with the internet," she argued, further explaining that when customers put in their passwords, "an instant server" is created and this will enable the user to connect to the sensitive secure records.
"When that transaction is completed, instead of just ending it, we actually destroy or wipe that server. But we also retire the address where that server is and we destroy the software. In a way, you can think of it as a disposable server," she added.
A storyteller
And her role as the CEO of Stratus is crystal clear to her. She is there to tell the story, to educate the world and bring technology to people. At the moment, she is working on having the start-up enter a field trial with a trauma care hospital system in the US.
And at the beginning of her career, she actually wanted to be a doctor, perhaps it was the need to help people that drove her ambition at the time, although she soon realised she wasn't cut out to spend time in a laboratory with no windows and no human interaction.
Geankoplis features both warmth and rigour. Her training in the Air Force is telling of the discipline she had learnt to master as one of the few women to enter a male-dominated world, first as captain and then as F16 aircraft maintenance officer.
Humanitarian work
And yet she seems to equally excel at showing empathy to the people she is meeting with. She believes people trust her as she can see the world from their perspective.
She declares herself "determined to influence her environment", which is also why she got involved in humanitarian work within Crisis Shield, a project supporting communities on the Grenada island, in the Caribbean, after hurricane Ivan hit the island in 2004.
Geankoplis is a doer, she remembers being raised in an environment where people should try the things they want to do and she has stuck to this philosophy throughout her life.
She is ready to take on new challenges, and willing to take the consequences for it, staying focused on learning from her mistakes and continuously readapt.
Fighting cyber crime
And her work is not finished. She now wants to raise awareness on "a new war" that people have been trying to win "using technology against technology".
But "the war is between cyber criminals and businesses," she explains, arguing that practices like cyber crime and the dark web must be disrupted.
Constantly looking to remove barriers, Greta Geankoplis is a strong woman and she is well aware of it.
(Roxana Mironescu, roxana.mironescu@wort.lu, +352 4993 748)