Fun winter activities for kids
Fun winter activities for kids
Parents of young children may be wondering what they are going to do with their little ones this winter season. Worry not - your options are plentiful! From action-filled snow fun sledging to really finding Nemo in an aquarium, read on for our comprehensive list of winter activities for kids.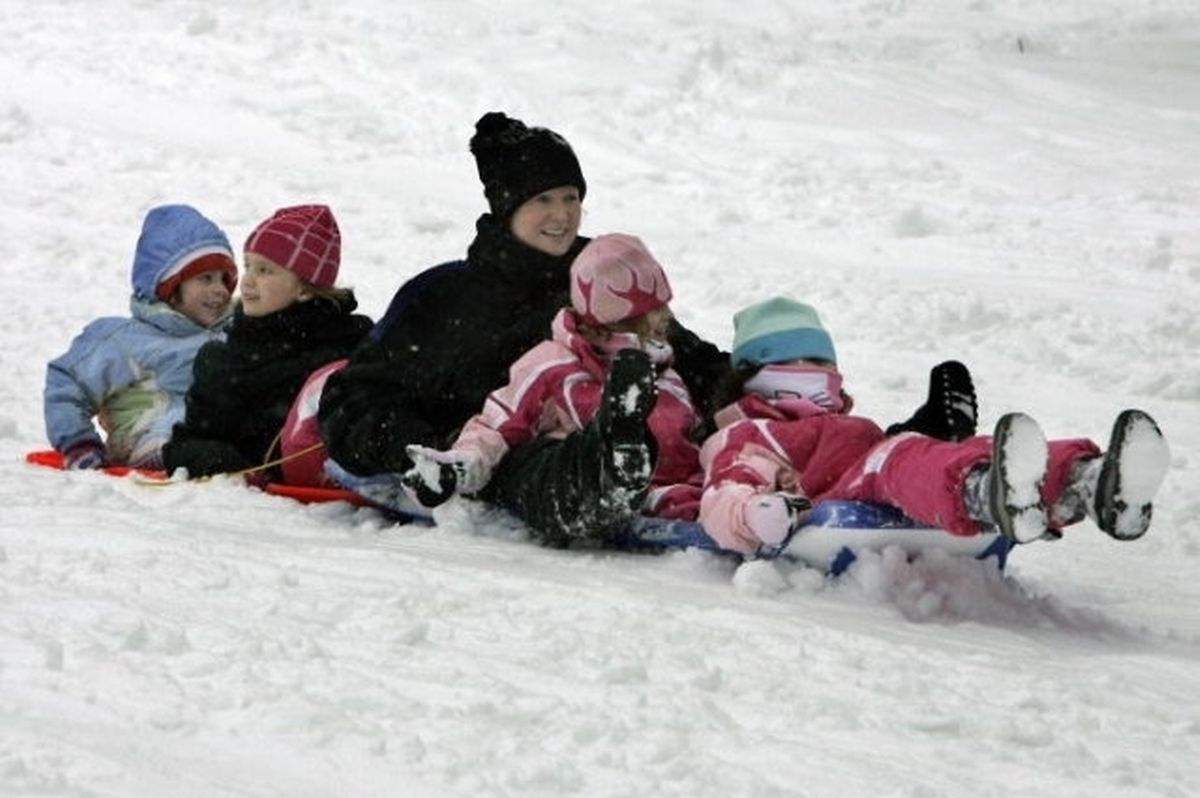 The frosty-cold mornings, early-evening sunsets, eskimo-look-alike children and insatiable soup cravings can only mean one thing: Winter is approaching.
If you are a parent of young children you may be wondering what you are going to do with your little ones this season now that endless hours of playing in the parks and long, sweaty bike rides are no longer an option.
Worry not - your options are plentiful! From action-filled water-fun in heated indoor pools, or exciting medieval Castle-tours, to really finding Nemo in an aquarium and ice-skating on a rink amidst festive fairy-lights - it's all available here in the Grand Duchy. Below are some suggestions of cheap, winter-friendly activities for children to enjoy all season!
Ice-skating and sledging
The indoor Ice-Rink at Patinoire Kockelscheuer in Route de Bettembourg consists of a large public rink and a smaller curling rink with the possibility to rent ice-skates. €2 entrance for children and €2.50 for skate rentals. (p135)
The ice-rink in Beufort at Patinoire de Beufort offers hours of spacious skating with skates available to rent. Entrance for kids is €2.50, adults €3.30. Open from 1pm to 8pm on weekdays and 10.30 – 9.30pm on weekends. At 18 Grand-Rue, L-6310 Beaufort. Call 836099302)
For sledging in Luxembourg, the slope on the Pétrusse Valley in the city is ideal and very popular when snow has fallen. Another fun and safe slope near the road from Bridel to Steinsel opposite "Ferme du Klingelbour" with the added bonus of a car park right next door.
Get active and creative
The Little Gym in Bertrange is a colorful, top-quality children's gym with tailor-made, super-fun movement and gym classes for kids from 4 months to 12 years. Check out their website, www.thelittlegym.lu for class schedules and details on their popular birthday parties.
Atelier Yana in Capellen provides kids from age 4 with the wonderful opportunity to do drawing, painting, sculpting or crafts under the creative instruction of artist Yana Kapoustin, who hosts the classes in her studio every Saturday. Contact her on 661 785 003 for more info.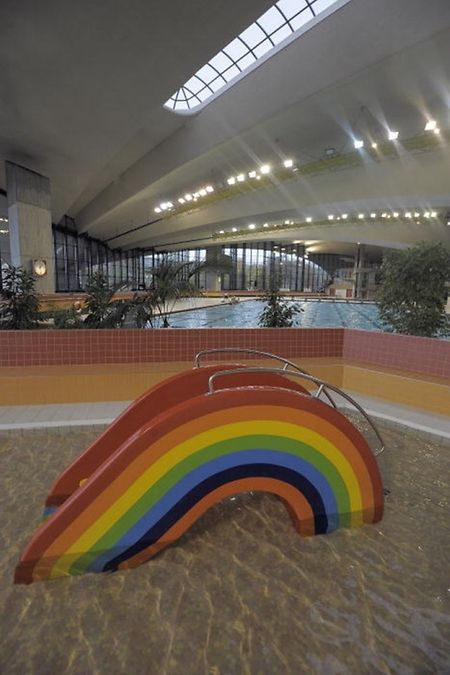 Indoor swimming pools
Kirchberg's Center Aquatique Coque consists of seven indoor swimming pools including an Olympic size training pool, a heated children's pool, and a baby splash pool. Also in the building is a cafeteria, restaurant, sports bar, and a relaxation center complete with saunas, a Turkish bath, whirlpool and fitness area. Single entrance to the pools costs €1.90 for kids and €3.80 for adults. www.coque.lu
Slide & Sweat in Bettembourg is a smaller center than d'Coque, but also has a separate paddling pool for little ones and boasts an impressive 40m long water slide with sound and strobe effects. Cost for children: 1.50€, and adults: 2.50€. www.an-der-schwemm.lu
Center Aquatique Krounebierg in Mersch is a modern, beautiful and family-friendly complex with a 25m swimming pool, a 45m slide, a paddling pool, baby pool, whirlpool, massage area, and solarium. A wide variety of Aqua-fitness classes are on offer and the center has a restaurant to curb post-splashing hunger. Tickets are 1.50€ for children and 3.50€ for adults. www.krounebierg.lu
Les Thermes in Strassen is one of the most spectacular swimming pools in the Grand Duchy and popular among the little ones for its water games, artificial wave pool and waterslides. Parents like it for its first class spa and wellness area (eight saunas and Turkish baths), top-quality restaurant, water-fitness classes, and separate fitness center. Prices for children range from 3-6€, depending on duration of attendance. www.lesthermes.net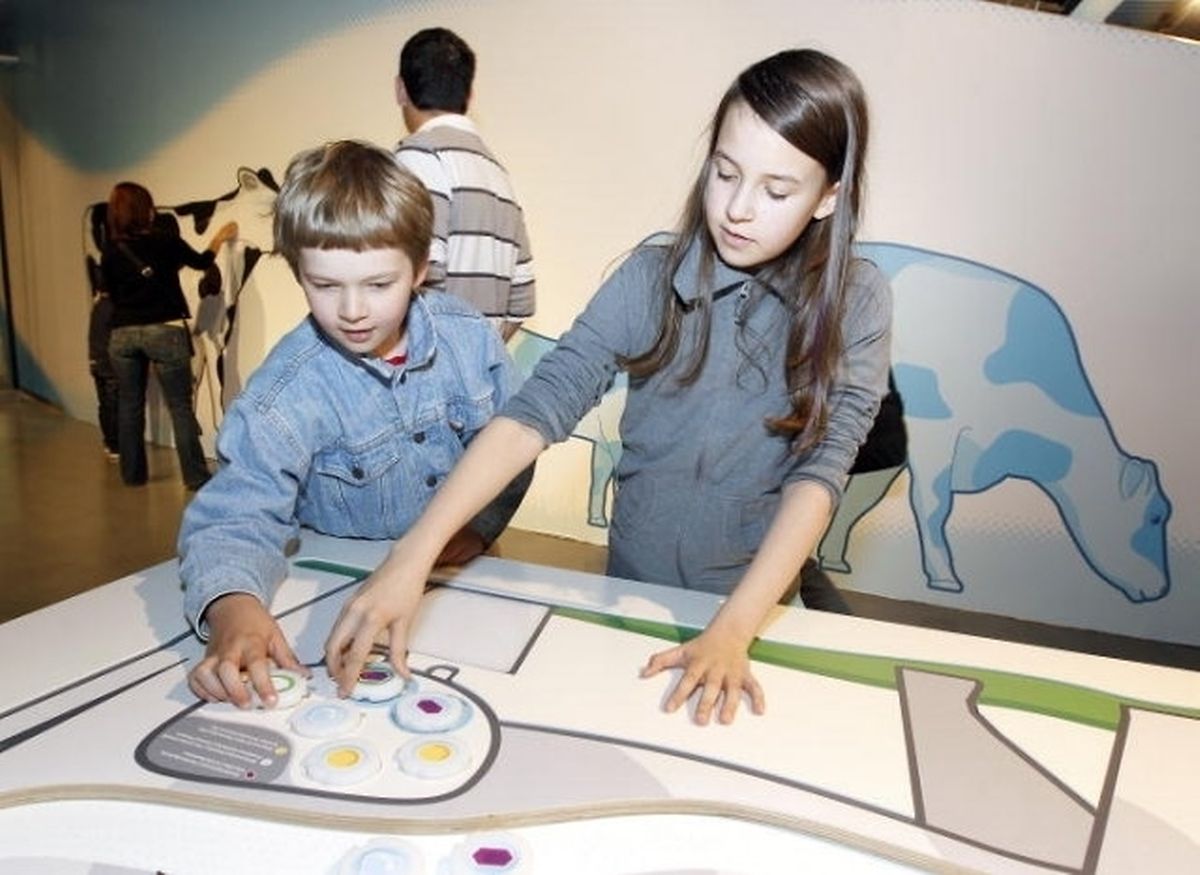 Educational museums
The National Museum of Natural History is a modern and stimulating institute with the entertainment potential to captivate and educate your little ones for hours. Interactive displays, stuffed animals, exhibitions of dinosaurs and fossils, and much more is there to be discovered. www.mnhn.lu
Mudam – Luxembourg's architecturally impressive Museum of Modern Art, host free, self-directed discovery tours for children and their parents. The tour can start or end with a visit to the wonderful, glass-ceilinged Mudam Café. www.mudam.lu
Luxlait Vitarium in Roost/Bissen is a big and exciting educational theme park covering everything related to the subject of Milk! The experience includes a guided-tour of the Luxlait's production center, a visit to the in-house 3D cinema, the opportunity to race against a cow, access to 40 captivating interactive workstations with presentations on, for example, the digestive system of humans, followed by sampling of Luxlait diary products and playtime in the play park outside. A great day-trip overall! www.luxlait.lu Adults pay €14.50, children €8.
The Tram and Bus Museum presents small-scale exhibitions for children on the historical modes of transport in Luxembourg, including models of a ladder wagon, horse-drawn carts, trams and old busses. Website: autobus@vdl.lu
The Toy Museum in Clervaux displays, amongst other toys, an impressive electric miniature railway and a miniature fun-fair ground, steam engines, rocking horses, dolls houses, model castles and tin soldiers. Call them on 92 02 28 for more details.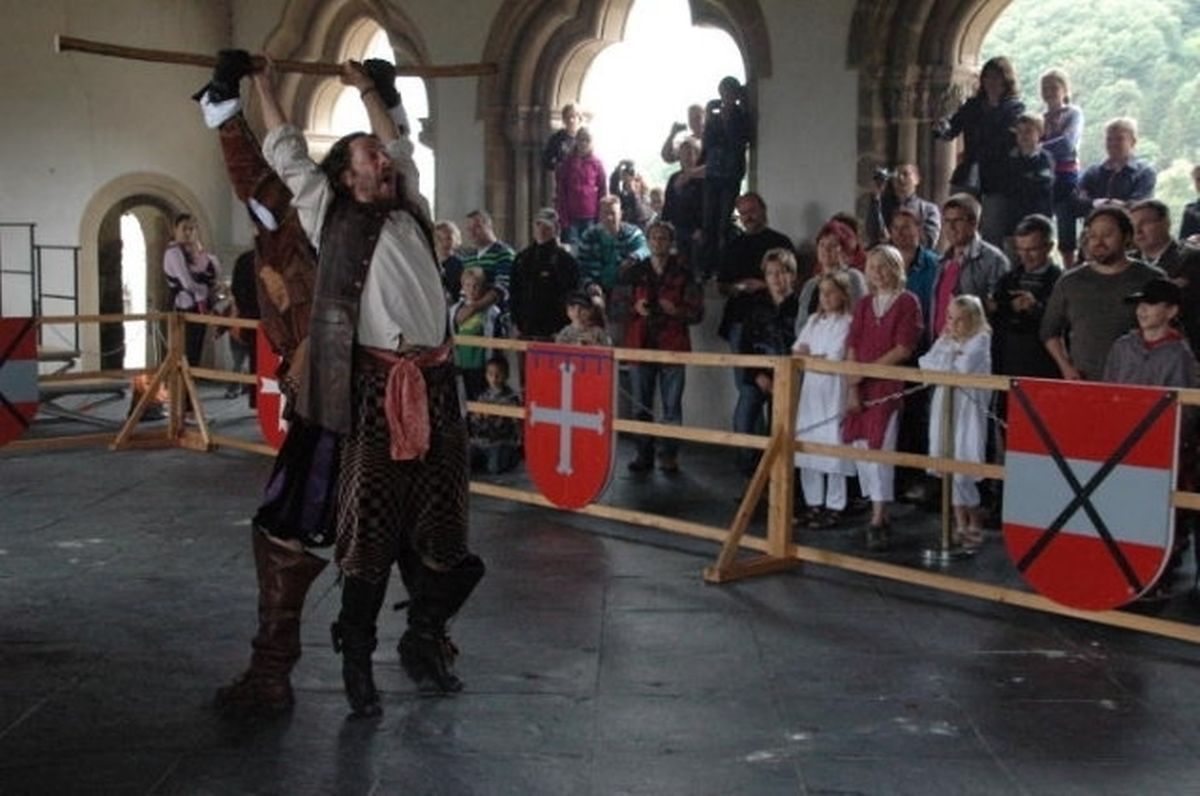 Tour a Castle
Vianden Castle in the northern town of Vianden offers children the exhilarating opportunity to visit a "real" castle filled with weapons, swords, canons and figures dressed in full medieval regalia. www.castle-vianden.lu
Storytelling
Traffo hosts and offers an extensive art/drama programme divided into three sections: drama (RIDO), participation projects (STUDIO), and workshops (LABO). Keep an eye on their programme available at their website for details of upcoming events.
The Cite Biblioteheque in the old-town's center is more than just a library or media station – it's a big socio-cultural center filled with books (in English too), DVD's, audiobooks and a children's corner where, every Saturday, animations are held for children aged between 5-10 years. www.cercle-cite.lu
Il etait une fois… (Once Upon a Time) is an intercultural library and 'reading room' in Luxembourg-Gasperich where children from different cultures meet, interact, and hear stories in one another's languages. Eleven mothers of different nationalities volunteer their time to assist with the reading workshops. www.iletaitunefois.lu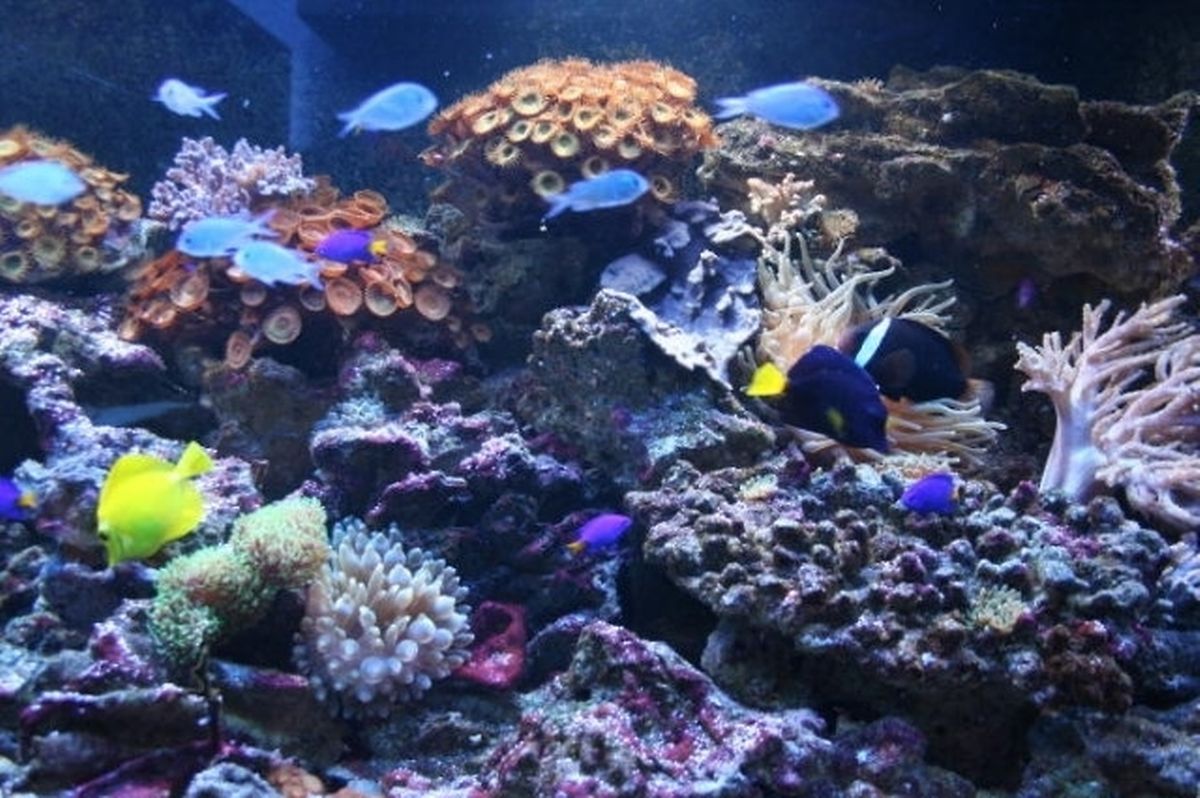 Aquariums and animals
Aquarium Wasserbillig on the banks of the Moselle, is a 15-tank aquarium with a wide variety of colorful and fascinating fish, including the ever-popular clownfish better known as Nemo, who can be found hiding in an anemone somewhere in one of the tanks. A tour of the aquarium is quick and fun, with plenty of time left after to walk along the Moselle or have a bite to eat at the restaurant, which overlooks the river and the neighboring play park.
Open throughout autumn and winter on Fri, Sat, Sun from 10am-5pm. Entrance costs €3 for adults and €1.50 for children.
Parc Gaalgebirg in Esch is home to about 100 indigenous domestic and wild animals for children to marvel at, free of charge. Ducks, deer, sheep, Australian possum and Scottish Highland cattle all roam on Gaalgebierg hill, at the base of which is a large play park where the kids can happily release the built-up excitement from all the animal gazing. L-4142 Esch-sur-Alzette.