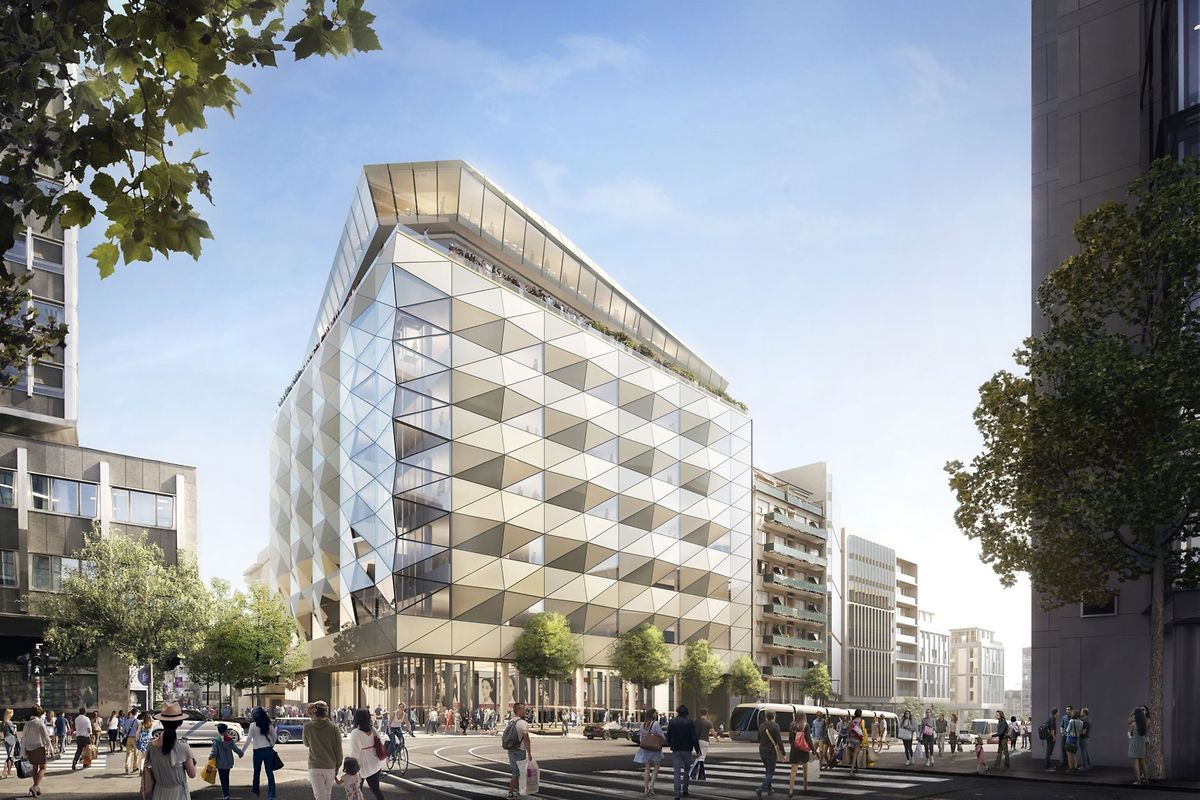 The store is expected to open at the end of 2019 (Codic)
French luxury department store, Galeries Lafayette, is coming to Hamilius in Luxembourg City, it has been confirmed.
The 8,000 square metre store, spanning six floors, will be located on the Royal Hamilius site in the city centre and is expected to open at the end of next year.
Luxembourg will be the company's eighth location outside of France and is estimated to attract around one million shoppers every year and create around 150 jobs.
A 10-year lease agreement was signed on Tuesday morning.
Managing director of Galeries Lafayette and BHV Marais, Nicolas Houzé, described the project as "prestigious", adding the family business chose Luxembourg for its "dynamism".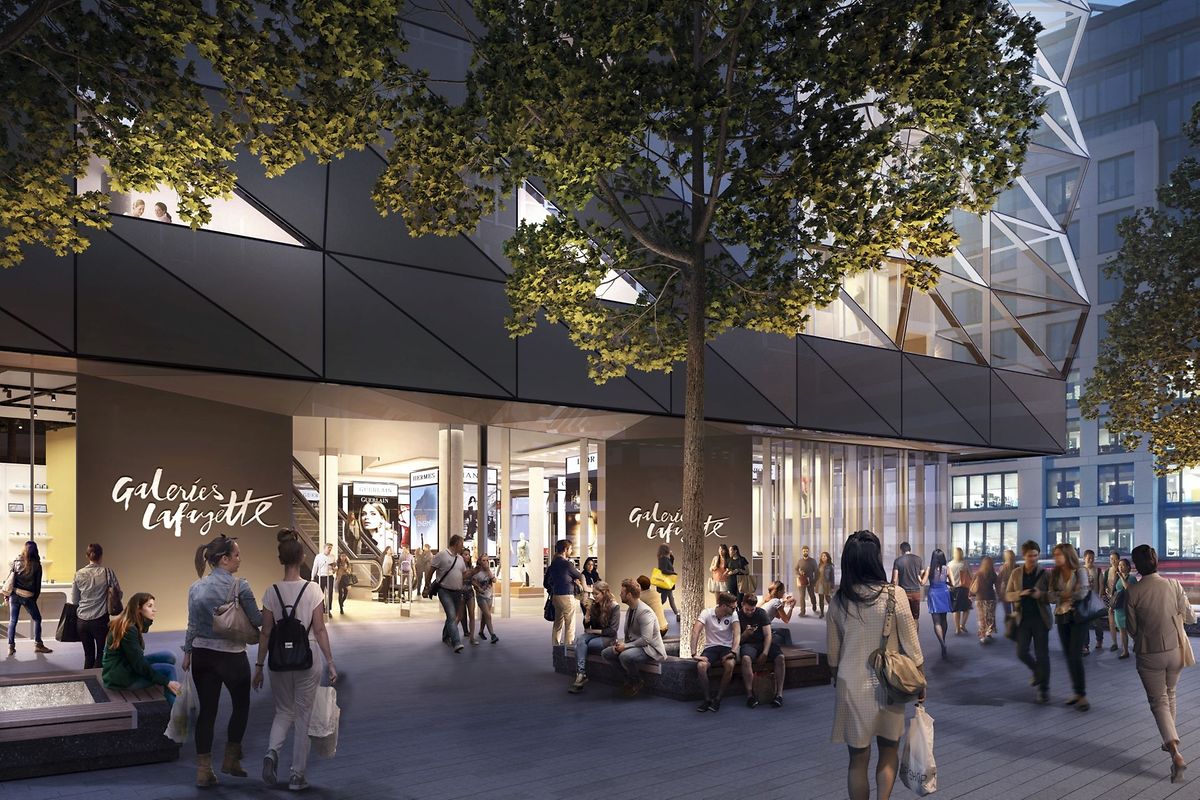 The building will include three panoramic lifts (Codic)
Galeries Lafayette is a renowned French department store, which opened its first store on rue Lafayette in Paris more than 120 years ago. In 1912 another store opened on boulevard Haussmann in the French capital, famous for its glass dome ceiling. The nearest store to Luxembourg is in Metz.
The Luxembourg branch will include clothes brands, a home section and will host events.
The facade of the building, designed by architect Norman Foster, will be diamond-shaped and a so-called sky restaurant will be located on the upper two floors with a large south-facing terrace, green space and views stretching over the city centre towards the cathedral.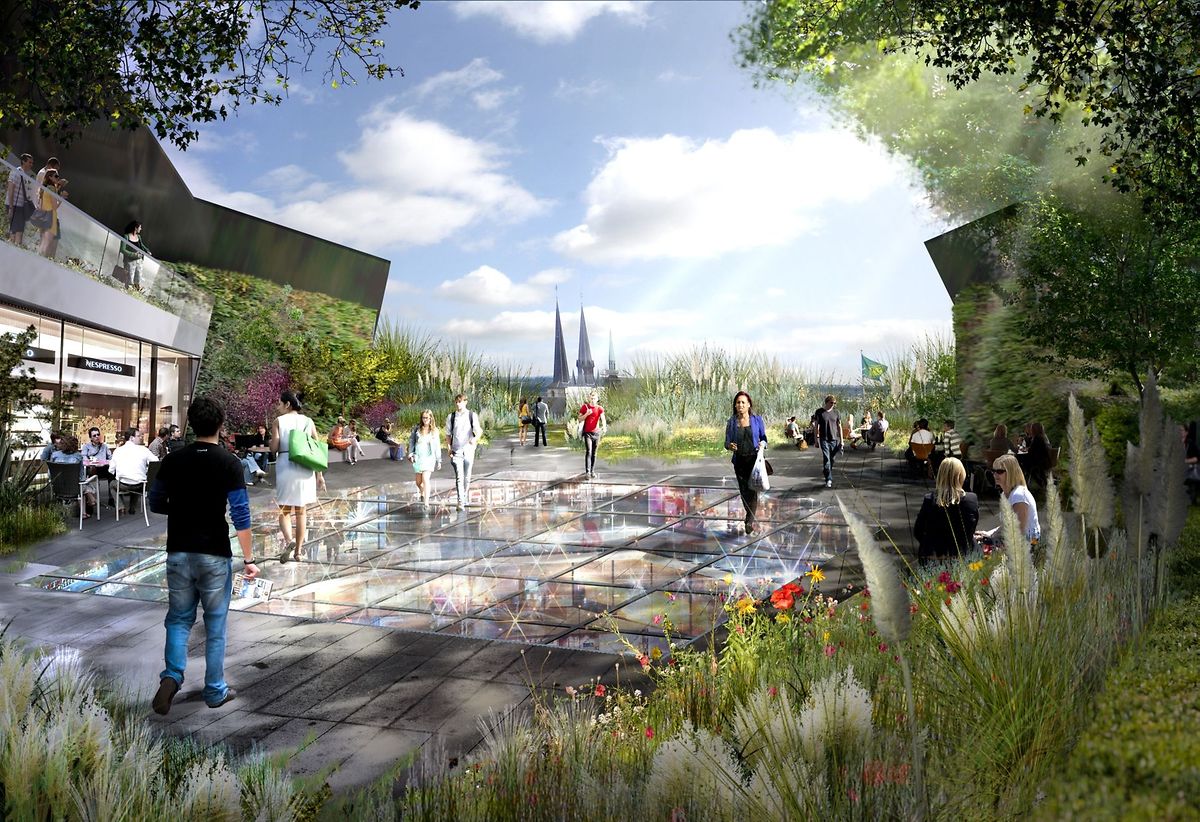 The sky restaurant will be spread over the top two floors (Codic)
The building will include three panoramic lifts and one accessing directly the sky restaurant.
Thierry Behiels, CEO of real estate developer Codic, said the introduction of Galerie Lafayette will boost trade in Luxmebourg City.
Behiels declined to give an indication of the investment cost, saying only it was "very expensive".
FNAC, Delhaize
FNAC, a French retail chain specialising in cultural and electronic products, as well as Belgian food retailer, Delhaize, will also have a store at Royal Hamilius.
Housing, offices, shops and a 630-space car park will also be introduced.
Behiels confirmed all offices, taking up 10,000 sqm, have been rented out and 40% of the residential units, all of which have a balcony or terrace, have been sold.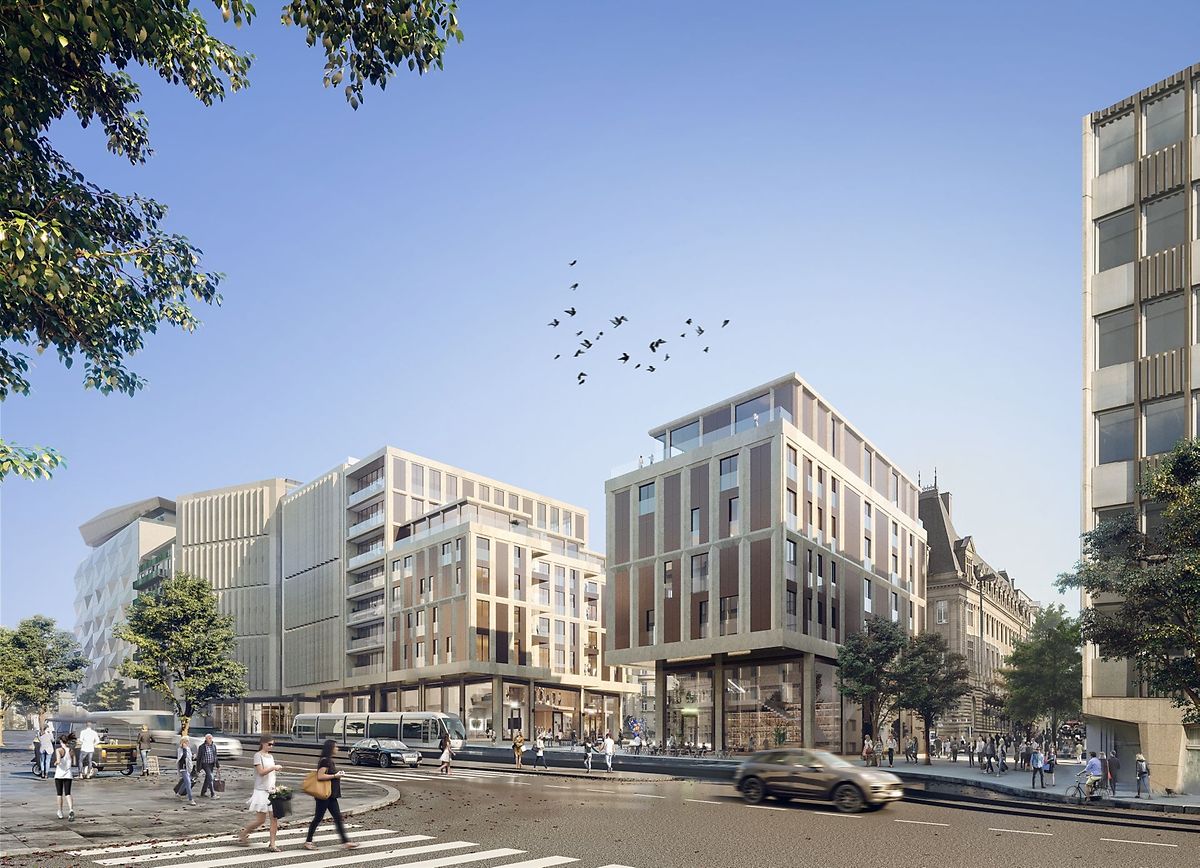 The complex will include housing, offices and commercial units (Codic)
The car park is due to open in September this year. Of the 630 spaces, 73 will be reserved for residents of the complex's housing units and 50 allocated to the site's offices. Outside of working hours the spaces designated to office staff will be available to the public.
Behiels said Luxembourg's sales turnover is one of the highest in Europe, with an estimated €32,000 disposable income per inhabitant and €12,000 commercial expenditure per inhabitant.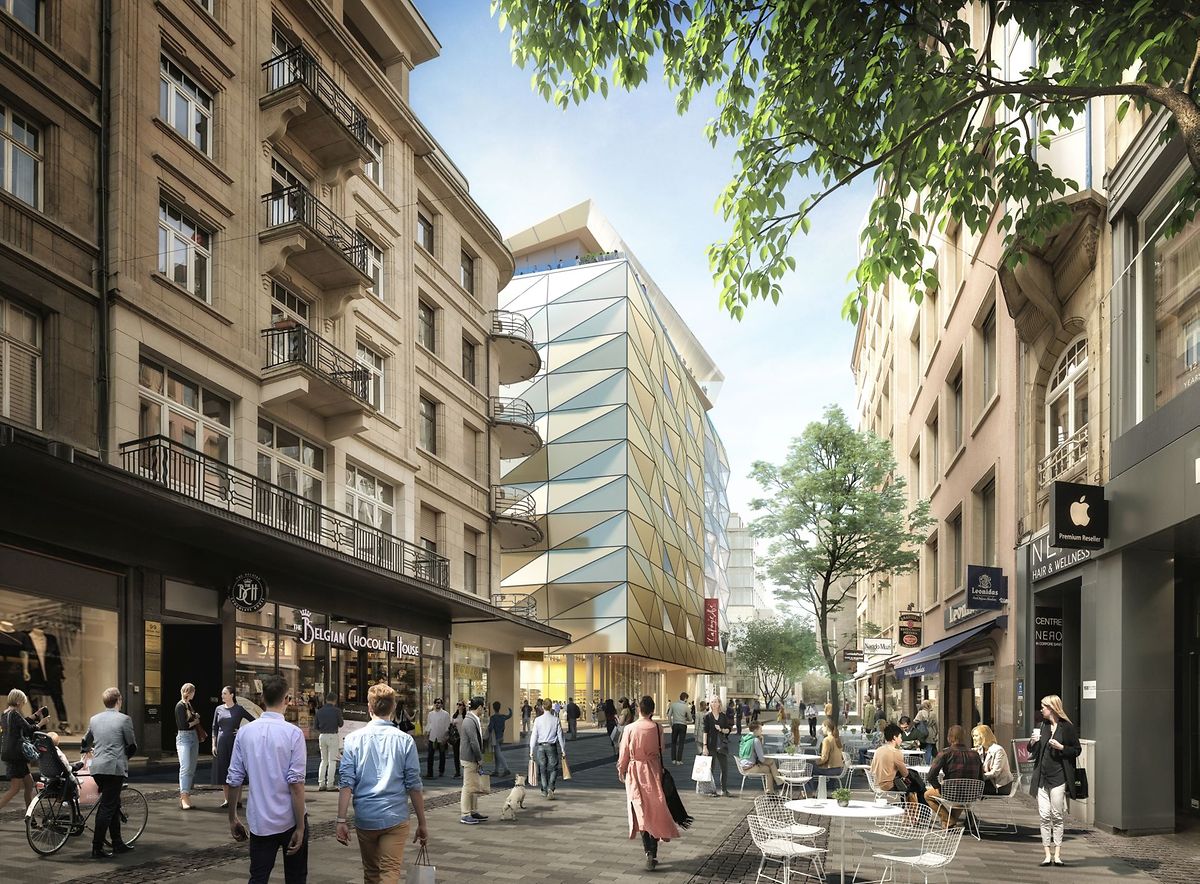 Galeries Lafayette from Grand Rue (Codic)
Luxembourg's population reached just over 590,000 in 2017 and estimations for 2030 stand at 785,000.
Mayor of Luxembourg City, Lydie Polfer, said the growing and diverse population creates an "extremely dynamic" city and a clientèle with a "taste palette which will welcome [Galeries Lafayette] with open arms".