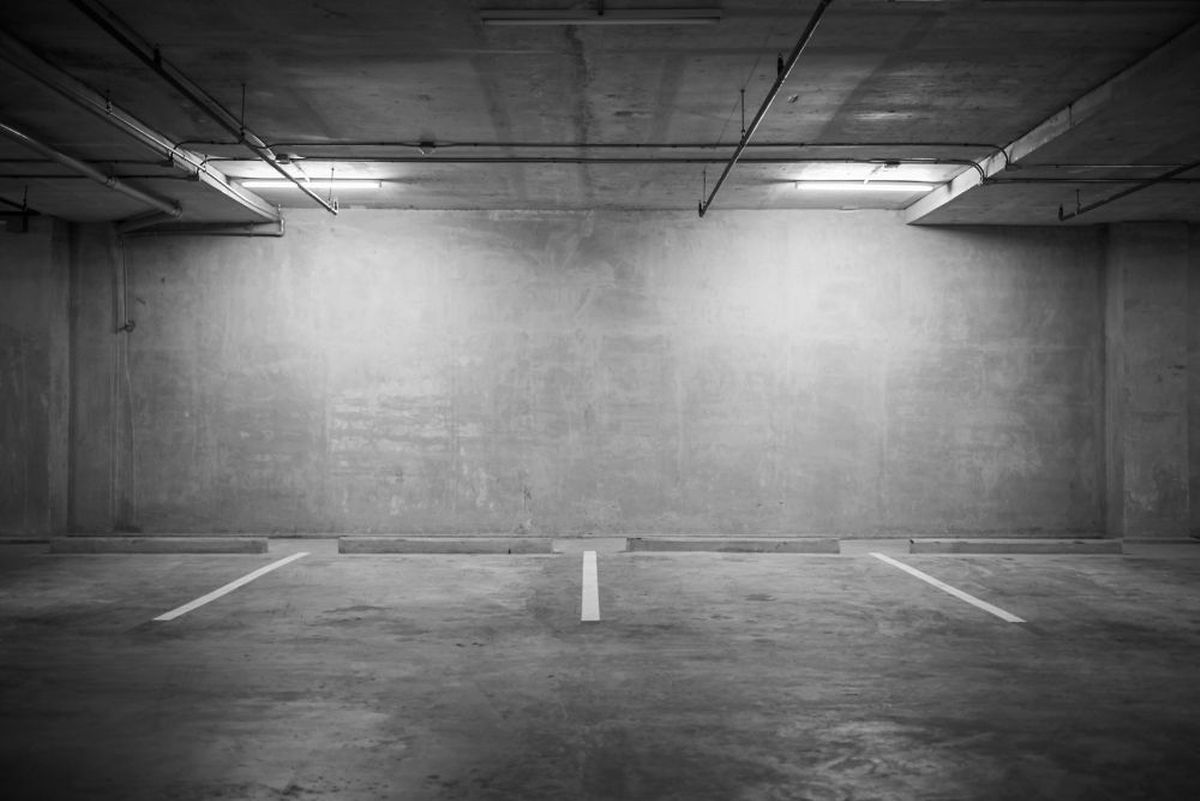 Apartments often come with garage or parking spot (Shutterstock)
House prices in Luxembourg have increased by 4.9% over a one-year period, and the average value of a garage in Luxembourg City has reached €77,500.
According to Luxembourg's statistics office, Statec, new-build apartments increased in price by 6.1% between the third quarter of 2016 and the same period in 2017.
Over the same period, the value of existing apartments increased by 4.7%, while the value of houses grew by 4.1%.
The report, based on figures gathered by the Observatoire de l'Habitat and LISER, states that a garage or an indoor parking space under an apartment block is valued at an average €42,000 across the country, representing around 9.8% of the total price of a property.
In Luxembourg City, the most expensive area, a place to park a car within a property is estimated at €77,500 for both new-build and existing housing units.
Cost per square metre
Apartments still under construction are between 25% and 30% more expensive than an existing apartment of similar size.
The average cost per square metre across Luxembourg is €5,002 for existing apartments and €6,316 for new-builds.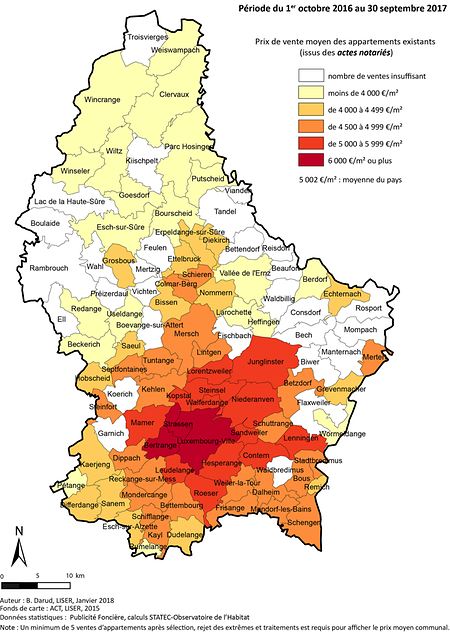 Price of existing apartments (Statec)
In the commune of Luxembourg, which includes Luxembourg City and surrounding areas, the price per square metre averages €6,563 for existing apartments and €7,811 for units under construction.
Capellen and Mersch follow at €4,667 per sqm and €5,504 per sqm, respectively.
The most expensive areas for existing apartments are Luxembourg City, Strassen and Bertrange, where the average price exceeds €6,000 per sqm.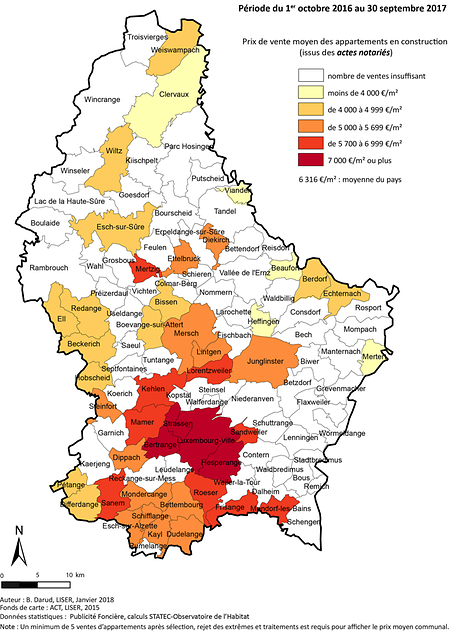 Price of new-build apartments (Statec)
New-build apartments are priced at more than €7,000 per sqm on average in Luxembourg City, Strassen, Bertrange and Hesperange.
Other areas in the second tier of highest prices for both types of properties are Mamer, Sandweiler, Lorentzweiler and Roeser.
Buying a house
Buying a house becomes more affordable the further the distance from Luxembourg City, with the average price of a house in Luxembourg City doubling that of a house in the north of the country.
Figures show a house in the capital costs on average €968,918 – an amount that is cut to €464,693 in northern Luxembourg.
The average price in Capellen and Mersch is €689,608, in eastern Luxembourg €624,055 and in Esch-sur-Alzette €548,912.