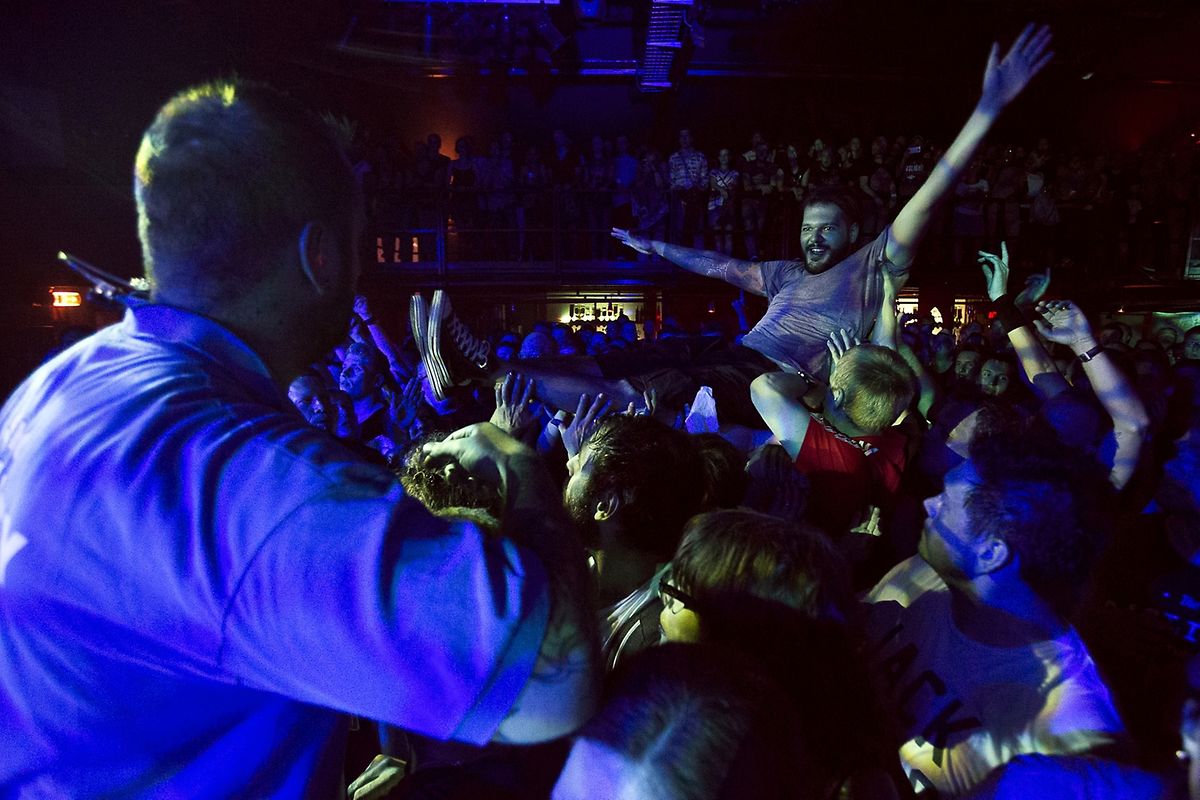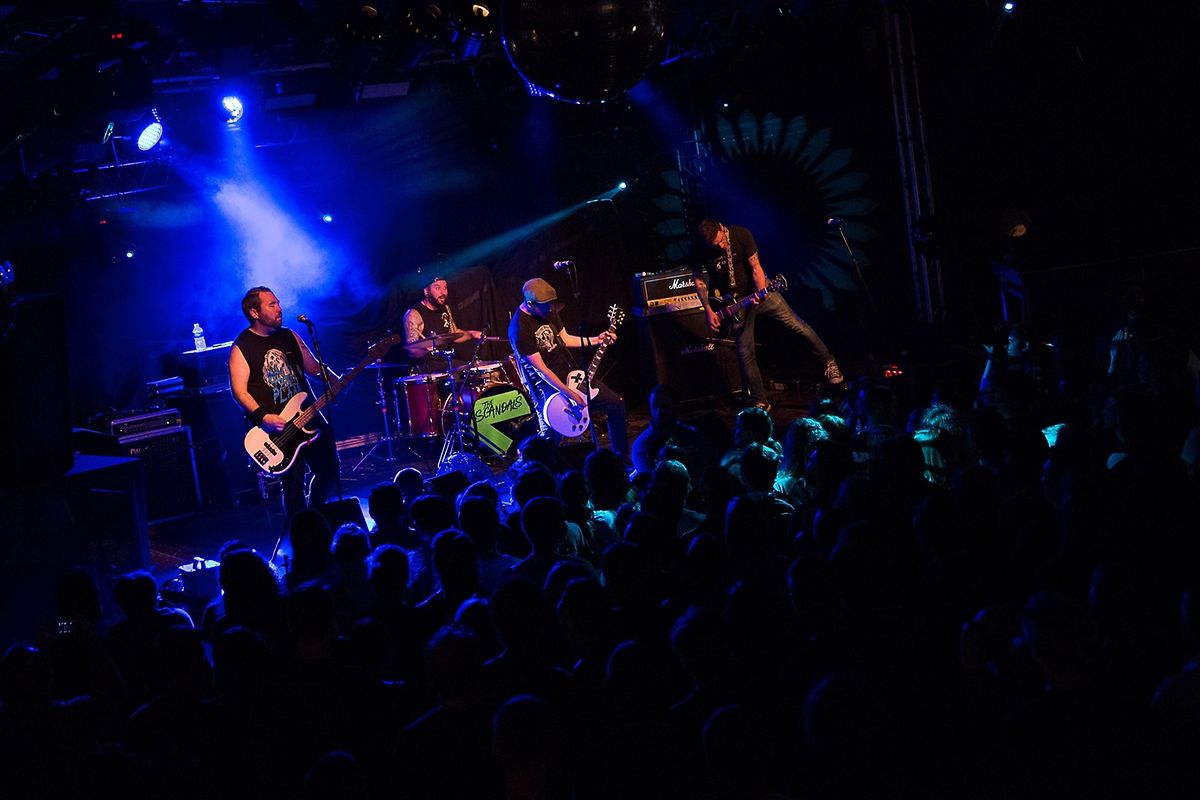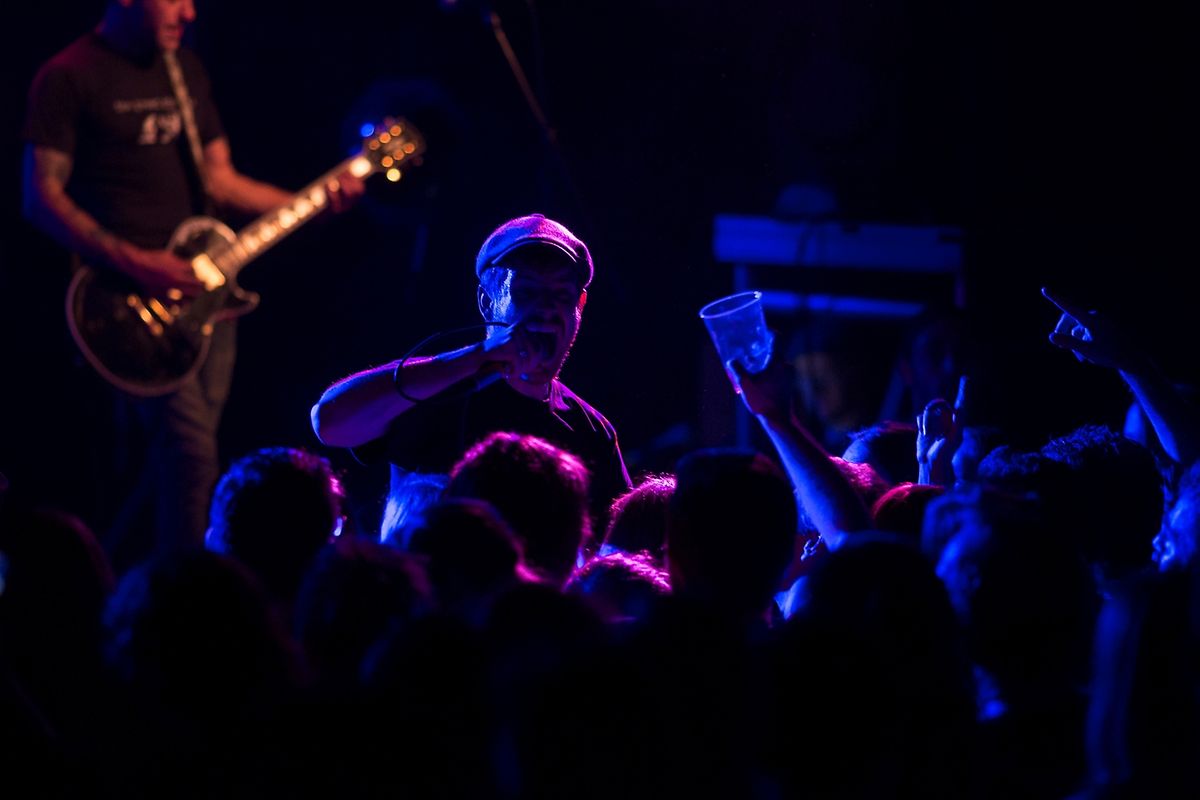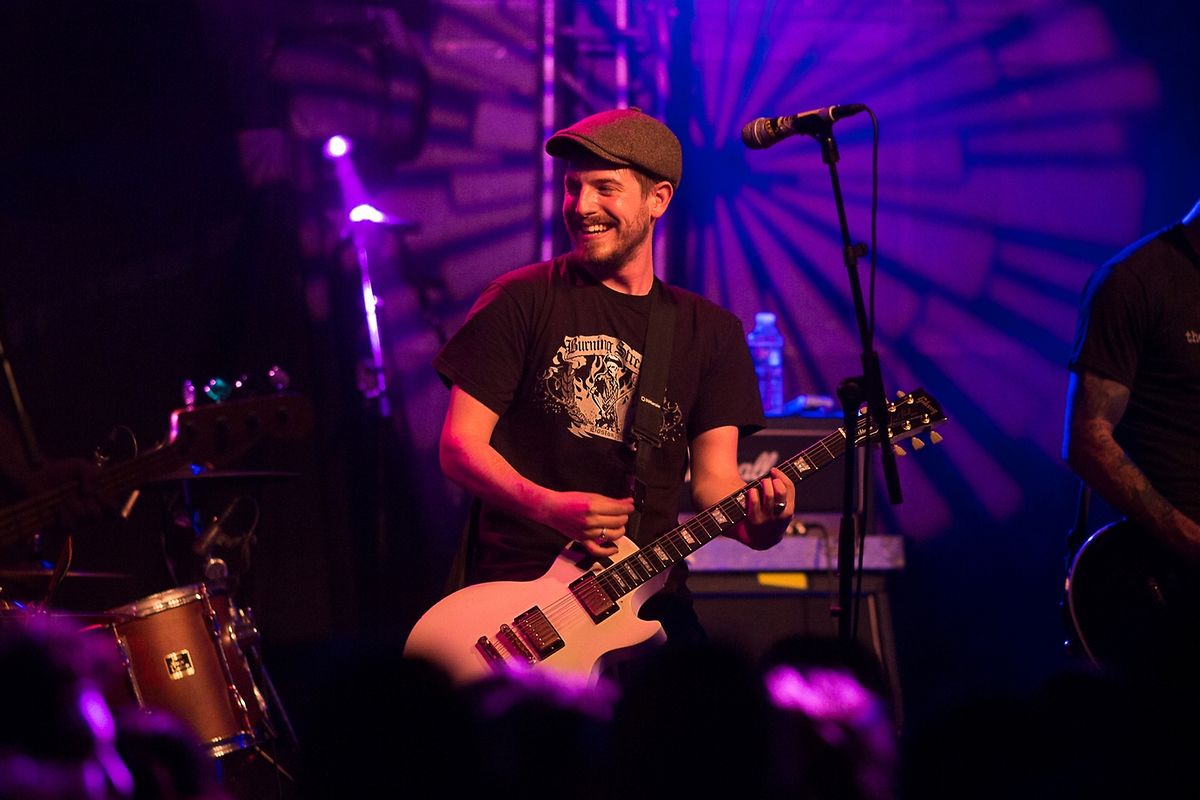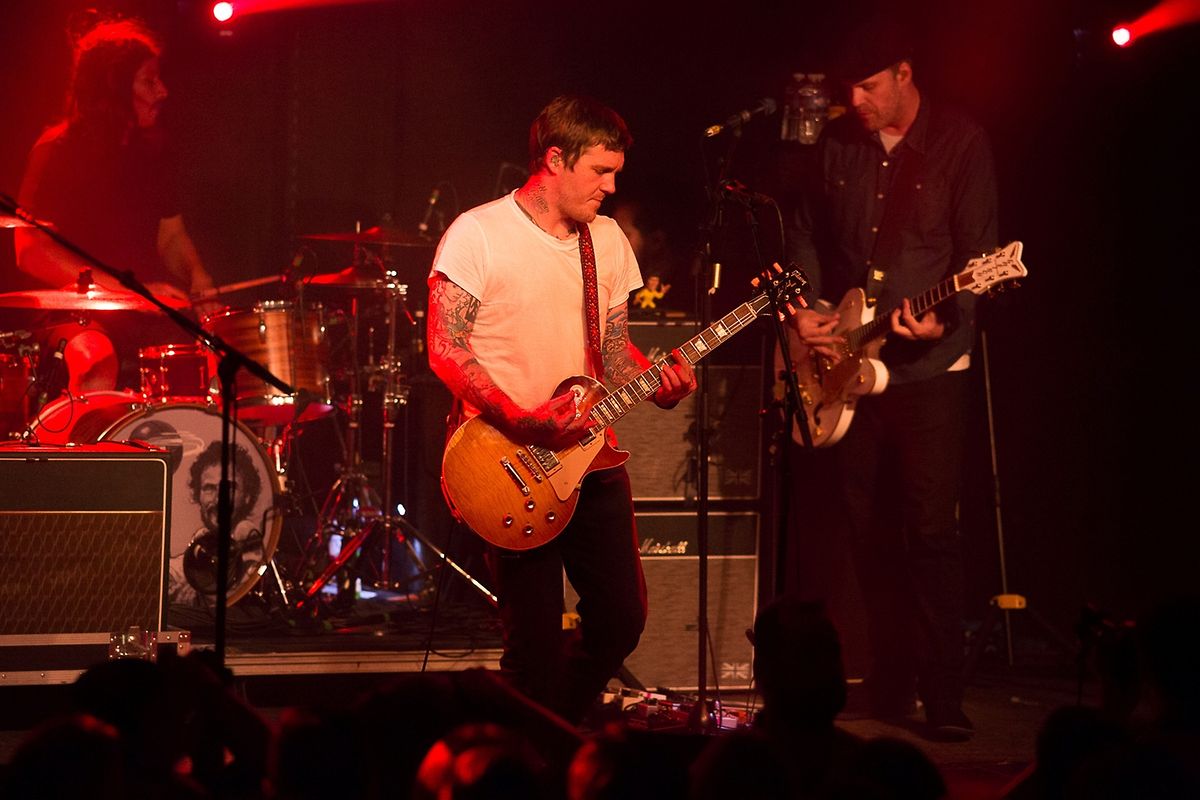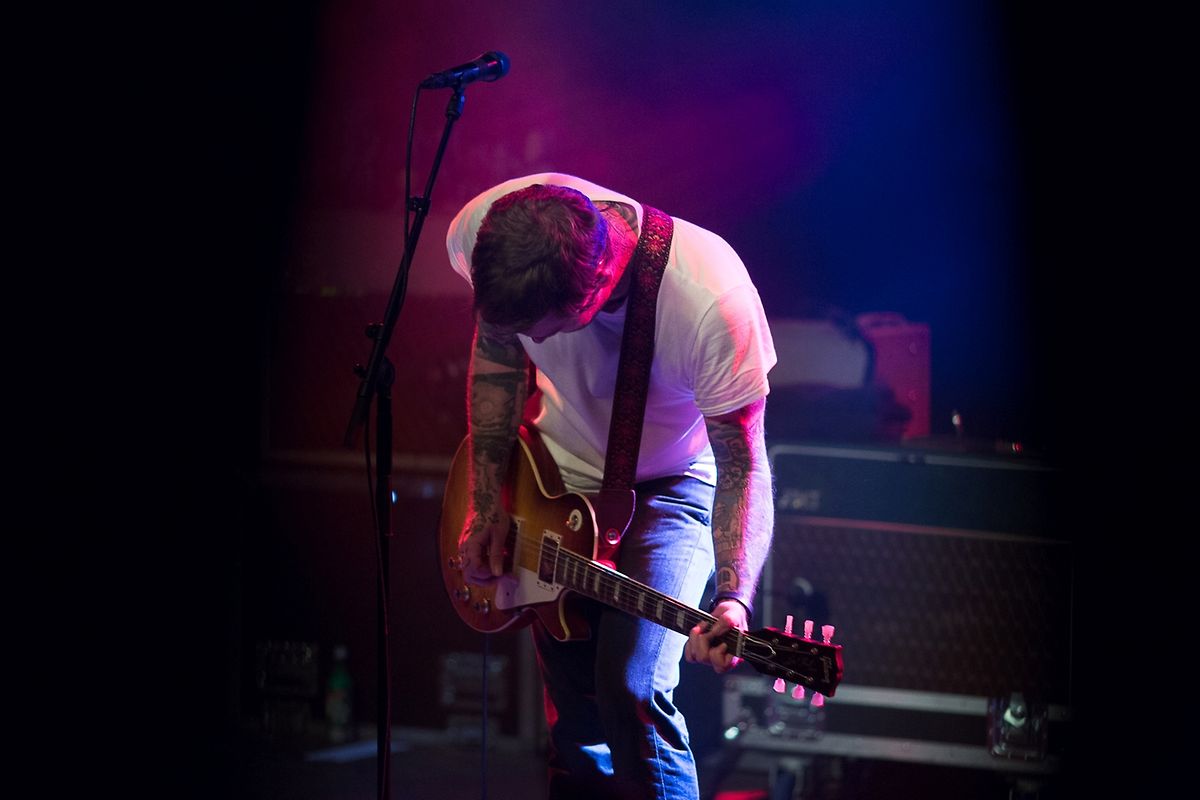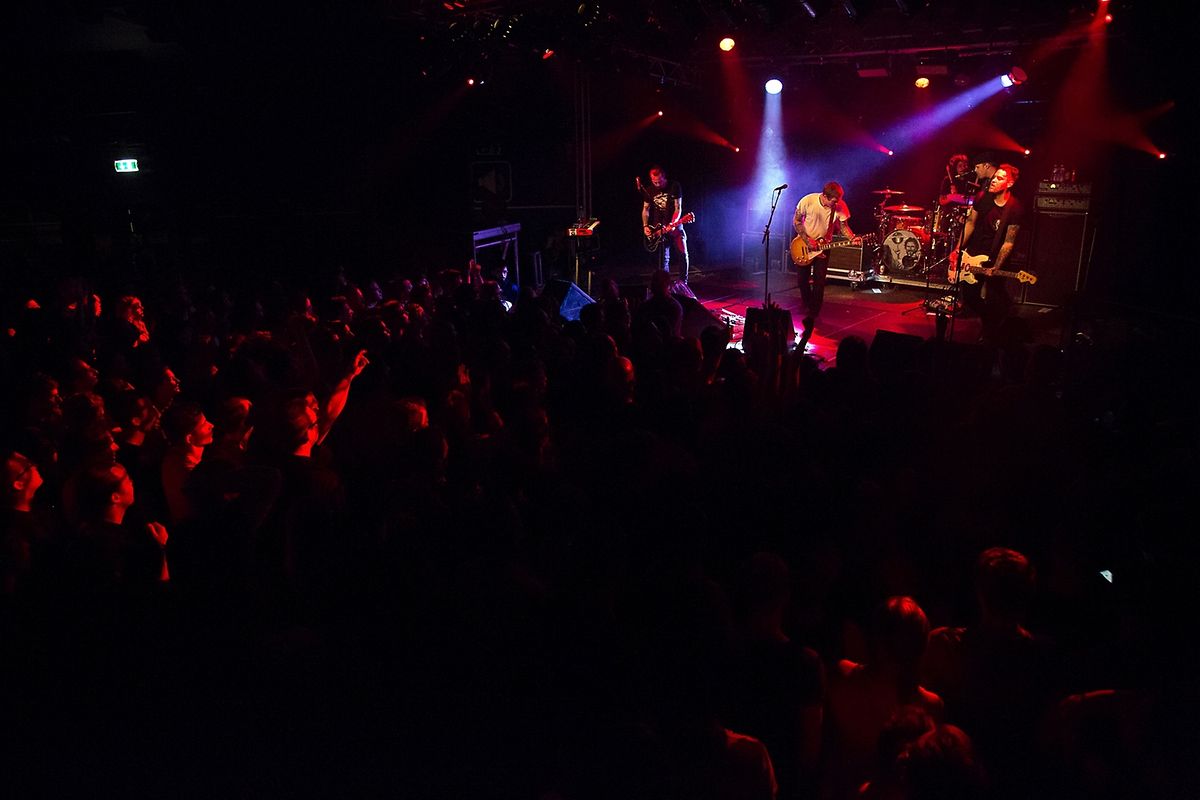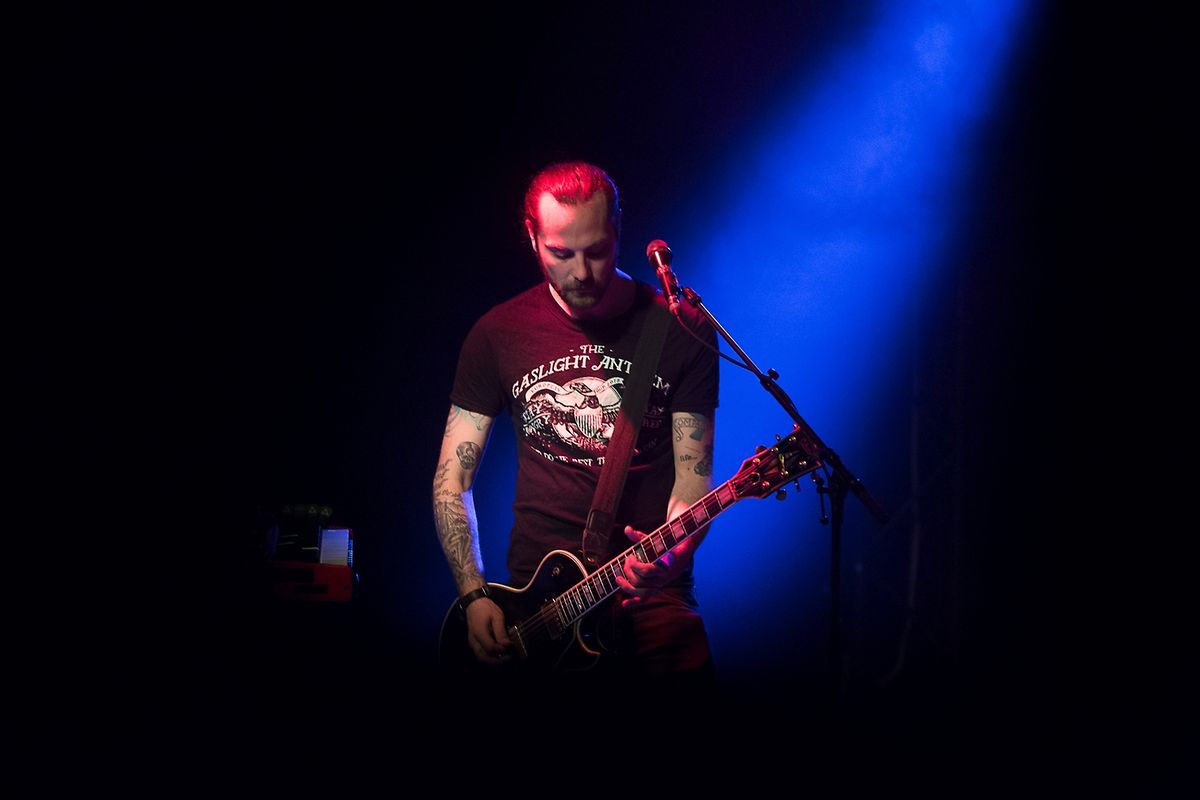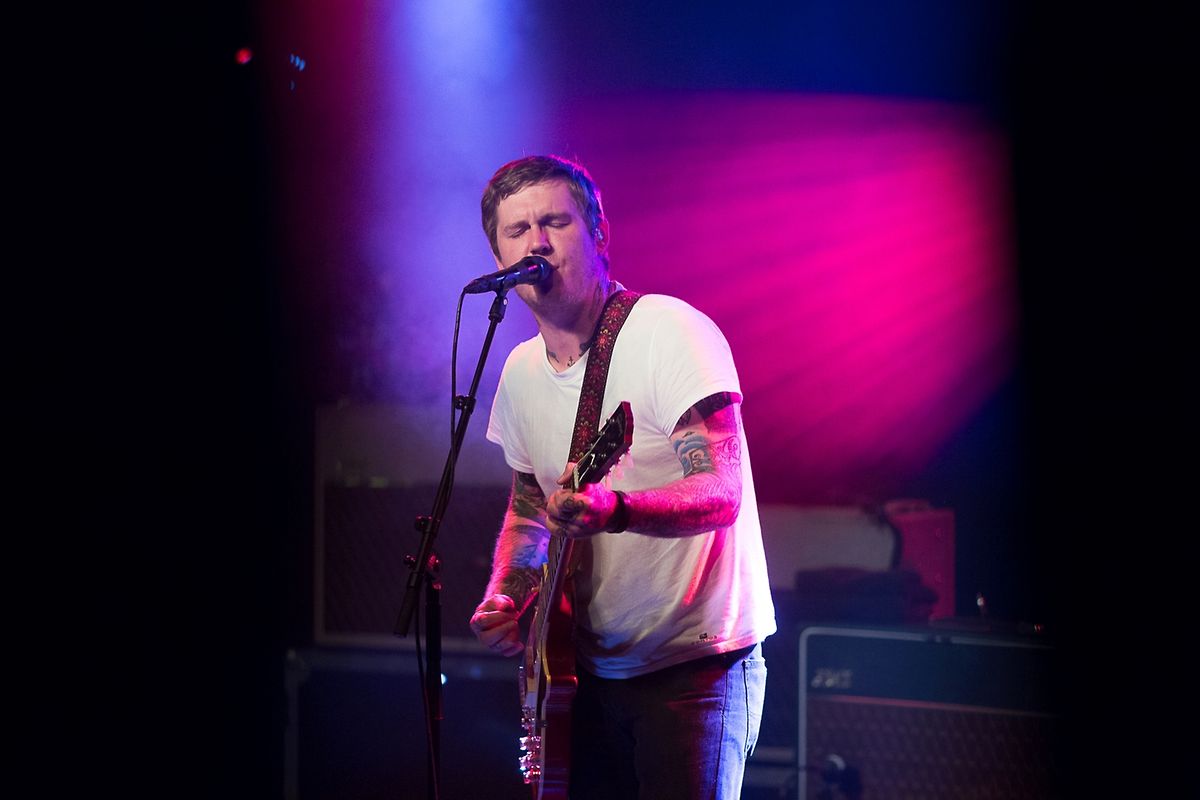 by Patrick Cameron
It's a hot humid evening in Luxembourg and what better way to spend it than in a dark venue with no windows. Well for all Gaslight Anthem fans out there that's exactly how they spent their Friday night, packed into den Atelier.
New Jersey cult heroes Gaslight Anthem have managed to flirt with the mainstream, but at the same time keep their credibility and core fan base which is no mean feat. It was their acclaimed second album 'The '59 Sound' which launched them on the international stage with their punk-indebted take on blue collar rock, which of course drew comparisons to fellow New Jersey songster Bruce Springsteen.
Although they haven't been able to capture the same intensity on record, they have always been renowned as a great live act who leave everything on the stage.
First up last night were 'The Scandals' and, as it was a very humid evening, most people were out in the courtyard, but it didn't take long for the band to draw the people in. They are another punk rock band from New Jersey, leaning slightly heavier on the punk element and with all the energy and excitement you'd expect. They were clearly having a great time on stage too, praising the Luxembourg crowd as some of the best they'd played to on this tour.
Then it was time for Brian Fallon and Co. to take to the stage. They kept the tempo where 'The Scandals' had left it, upbeat and punky, starting off with the title track from their fourth album 'Handwritten' then 'Boomboxes & Dictionaries' off their first record.
This was one for the true fans with songs spanning all five albums and even 'Señor and the Queen' off their 2008 EP of the same name. Although they mixed up the set well it was evident that the greatest crowd reaction came from tracks off the acclaimed 'The'59 Sound' and there were plenty of it last night - from 'High Lonesome' to the frantic energy of 'Great Expectations' - it's the energy and rough edges of these songs that brought the Gaslight Anthem to the attention of the world and maybe that's what is lacking from their latest album.
There was no encore, they wanted to use every second they could to give their fans what they came for, which is something you have to admire. Though they did load the end of the set with earlier tracks, maybe this was a way to keep the attention of some of the crowd. As the night went on it did start to feel a bit drawn out, there is something to be said for keeping people wanting more.