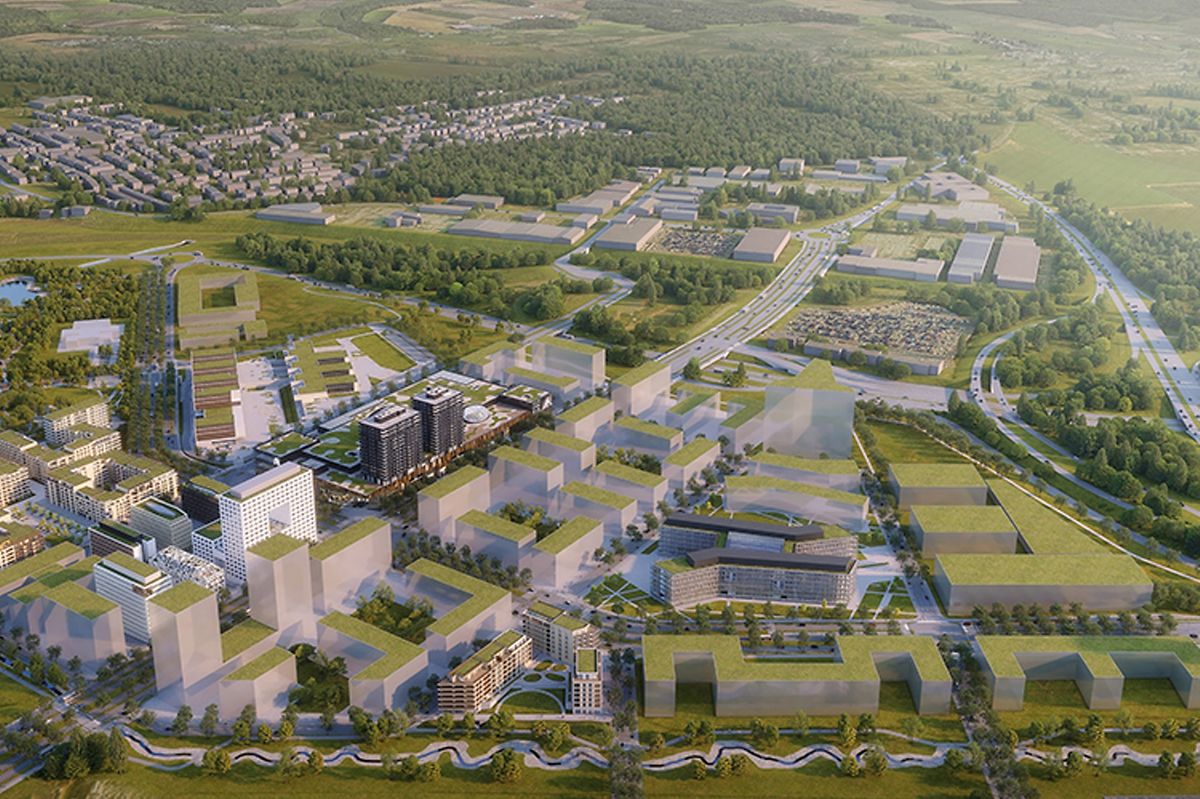 The Cloche d'Or area is being developed into a new district of the city Photo: Grossfeld PAP
German fund manager Hannover Leasing has bought Alter Domus' new office building in Cloche D'Or.

The real estate investment firm, part of the Corestate Capital Group, said it has purchased the newly-developed office property in a club deal on behalf of Finnish mutual pension insurance company Ilmarinen and a French institutional investor.

Hannover said the purchase price was in the "high double-digit million euro range".

The vendors were developers Extensa and its partner Promobe.

The 11,700 square metre building has just been completed and is located in the heart of the nascent Cloche D'Or district of Luxembourg city.

Trust services provider Alter Domus has entered into a 12-year lease agreement without break options.

Hannover's acquisition comes shortly after Belgian insurance companies Integrale and Ethias completed their purchase of the new Deloitte headquarters in Cloche D'Or from Extensa for €220 million.

The Cloche D'Or district to the south of the city centre has succesfully lured big financial services firms seeking bespoke offices.
The Luxembourg Times revealed in September that Italian bank Intesa Sanpaolo had agreed a deal for a new towering 11-storey headquarters in the area.