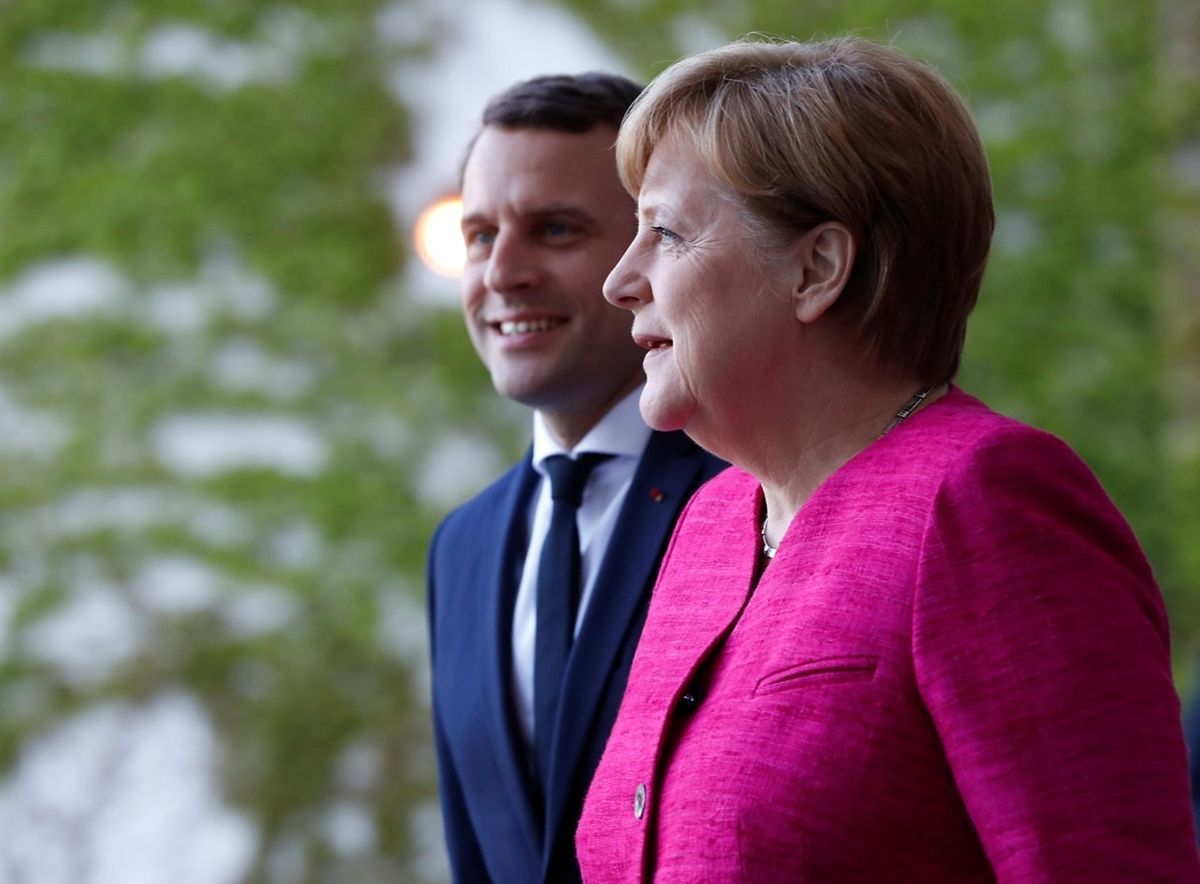 (Bloomberg) German leaders should cut French President Emmanuel Macron some slack to help his economic agenda succeed, according to the head of the German parliament's finance committee, whose party is Chancellor Angela Merkel's coalition partner and main election opponent.
Ingrid Arndt-Brauer, a Social Democrat, likened the resistance to Macron to that faced by her party colleague Gerhard Schröder when he pushed through an economic overhaul as German chancellor more than a decade ago. Macron deserves flexibility on eurozone debt and deficit rules, she said in a Bloomberg Television interview.
"One expects small miracles of him and it's our job not to make his life harder," she said. "If he says that he has to go into debt, then we shouldn't say, 'No, we have certain targets,' but rather we should say, 'If it gets you out of debt in the long run, then do it'."
As coalition ally of Merkel's Christian Democrat-led bloc since 2013, the SPD took a more accommodating stance toward Germany's euro-area partners and has stepped up its criticism of fiscal austerity during the campaign for the September 24 federal election. While the two sides are now election rivals, there's a chance they may end up in a coalition again after the vote.
While many rank-and-file SPD members are weary of enabling Merkel's parliamentary majority and her SPD challenger, Martin Schulz, says he's against another coalition of the two biggest parties, Arndt-Brauer signaled she prefers having the SPD make its mark by having a share of power.
"I think it would be good for the country," she said.
Macron, who has vowed to tackle mass unemployment in France, is embarking on a wholesale reform of the rules and structure of the French labor market, changing restrictions on hours and pay and curbing the power of workers' committees within companies. His approval rating fell to 30% in September from 36% in August and 43% in July, according to the latest YouGov poll.
Hard for Macron
Merkel's government should remember how Germany struggled to rein in its budget deficit under Schröder, Arndt-Brauer said. Macron, a pro-European independent who challenged the French political establishment, faces difficulties because he was elected "for many different reasons" that are difficult to package into a coherent policy, she said.
Macron is seeking spending cuts of €20 billion and tax reductions of €11 billion next year to pare the budget deficit to 2.7% of economic output. That would be the first time since 2007 that France comes in below the 3% limit set by the European Union.