Ghost Culture haunts Rotondes at Congés Annulés
Ghost Culture haunts Rotondes at Congés Annulés
English electronic musician and producer James Greenwood, better known by his stage name Ghost Culture, will play at the Rotondes Friday as part of Congés Annulés, and Sam Steen had a chat with him beforehand.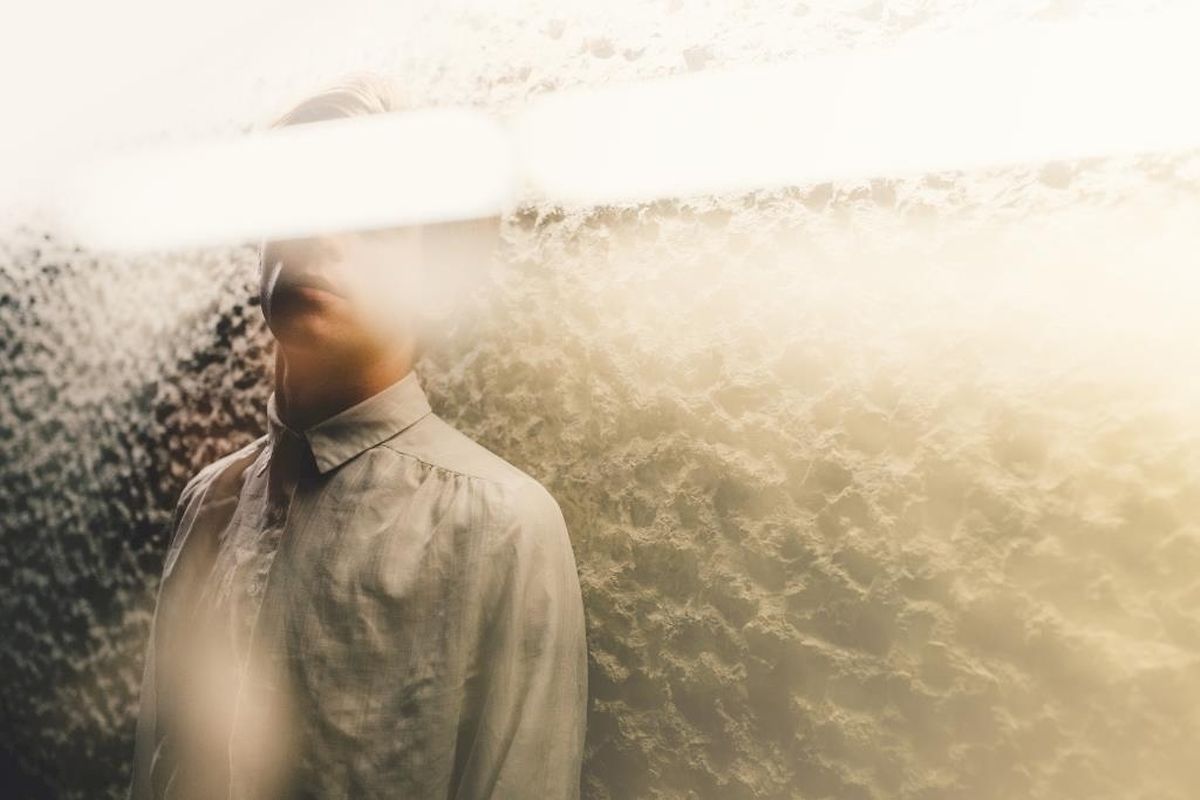 By Sam Steen
English electronic musician and producer James Greenwood, better known by his stage name Ghost Culture, will play at the Rotondes Friday as part of the 2015 Congés Annulés.
The Essex native recently released his debut and self-titled album to rave reviews with the Observer noting that "The pleasure, and it's considerable, is in the detail.
Greenwood has woven an intricate tapestry of bleeps, acid squelches and melancholy synths, but he's hidden the threads: tracks such as Lucky are more layered and complex than they initially appear.
It takes a lot of skill to make something this painstaking sound so smooth." James took some time to chat with Sam Steen about the album and his live performances.
Although billed as an electronic artist, there are many different elements to Ghost Cultures music which makes it difficult for James to describe for people new to his music, he gives it a go anyway.
"It's electronic and every song is a song, in that it has vocals. There are extended bits for dancing to and the sounds are more like Depeche Mode or New Order than anything that's been around in the last five years or so", he said,"The production is vocals centered and it's really not meant for banging club sound systems, it's the kind of thing that, live, is a performance and is something you can watch and is a show. I would hope also that the album is a home listening thing and a headphone thing as well. For those people who like the dance end of things but also who like a song. That's my passion really, is trying to write good songs and hopefully I'm doing something like that."
The live show is obviously important to James and he has always had his live audience in mind while producing his music.
"I wanted to sing a little bit and then have bits that would work as a show a bit more impressively you know with lights and everything going on and just for people not to be bored basically and that's very difficult because I do such a range of shows and I need to tailor each show to each place and to each crowd."
As a musician James has been playing since he was 11 and this basis in music has helped him to look at his own work in a way that keeps him moving and helps him to not get bogged down with some ideas.
"I think I learned to not stick to anything that was terrible and work on that and to not be too precious with things. Because I was just work away on one thing even if I thought it was terrible but could make it better and realising it's actually better to not do that and to just carry on and do something else", he said.
Ghost Culture (the album) was released in January but James is already working on new material and looks upon tours as a great opportunity to work on new songs.
"If you're on a train or something for like five hours it's the perfect place to do it, I've actually written loads and I've done remixes in hotel rooms and stuff like that", he said,"I find it a really good setting to do those kinds of things because you're just away from what you're used to."
Once again the live show is a major consideration for James and he is also looking to make some changes to his performances,.
"I love playing live, when I was making my album I was like, "How would this work live?"he said, "Thinking about the live show really influenced the arrangements and with my next London show I'm kind of amping up the production a bit more and rejigging the show. I've rejigged this one a bit so I can try a couple of things out which is always exciting for me."
Explaining those changes he said, "I think before I had given myself a bit too many things to do. Because I am one man show I was feeling that my performance was being inhibited by the amount of technical things I had to deal with, so I've tripped that down a little bit, not massively, just a little bit so that I can be a little bit more present so I'm excited to see how that works."
Discover this exciting talent at Rotondes Friday night at 9pm.
Audio interview by Sam Steen with Ghost Culture coming soon!
Details on the website rotondes.lu
Find out more about Ghost Culture at ghostculture.com
Sam's Scene!
Read Sam's other articles in his very own dossier on wort.lu : Sam's Scene!
_________________________________________________________
Sam Steen on ARA City Radio
You can catch Sam in his "Freshly Squeezed Breakfast Show" on ARA City Radio every weekday morning from 6-9:30am. For more info visit the website: www.aracityradio.com
_________________________________________________________
Don't miss the news – sign up to receive the wort.lu newsletter in English delivered to your inbox six days a week.