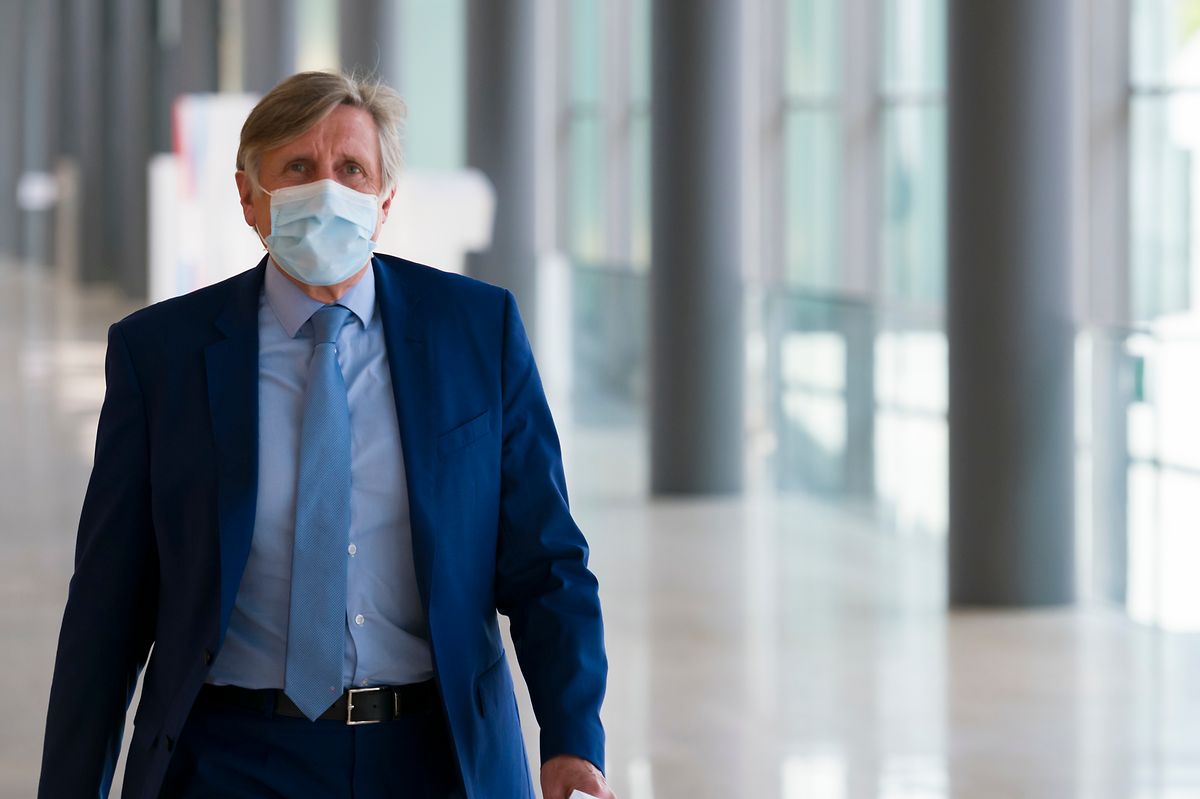 Deputy Prime Minister François Bausch Photo: SIP / Emmanuel Claude
Luxembourg's government will debate reintroducing limits on private gatherings after several parties were linked to a surge in coronavirus cases, Deputy Prime Minister François Bausch said Tuesday.
"We know today that the virus spreads mostly in closed spaces where a lot of people get together," Bausch said during an interview with radio station 100,7.
Government ministers are set to meet on Wednesday to discuss the latest data on the virus. Health Minister Paulette Lenert said on Monday that a clearer view on the surge in cases should be available by then.
The government had wanted to extend restrictions on private gatherings past the state of emergency's end last week, but Luxembourg's State Council threatened to block the so-called Covid-19 laws if the limits weren't lifted.
The State Council reviews all laws to make sure they adhere to the constitution. It argued that the restrictions infringed on personal freedoms. The Covid-19 laws also regulate the wearing of masks and safety measures in restaurants and bars.
A mounting number of coronavirus cases showed the necessity of restrictions, Bausch said. "The government needs to consider – now that it has better arguments to justify it – convincing the State Council," he said. Reinstating the restrictions would also require parliamentary approval.
A series of three parties attended by a person infected with the coronavirus has been linked to active cases in the country more than doubling, from 56 on 21 June to 149 a week later, on 28 June, the latest data available.
Bars and other loud environments where people speak up to be heard also help spread aerosols that can contain the virus, Bausch said. Over the weekend, police shut down three bars that had remained open past the midnight closing time mandated by law. Between mid-June and the end of the month, police carried out 440 nightlife patrols.
"But police cannot be everywhere at the same time," Bausch said.
A particular problem were restaurants and bars that converted into clubs later in the evening, Bausch said. Under current laws, bars are only allowed to serve customers who are sitting down in groups of maximum ten people.
Bausch and other government leaders have appealed to the public to act responsibly and help prevent a second wave of infections.
Health Minister Paulette Lenert on Monday said the latest development was "worrying" and that authorities were closely monitoring the rise in positive tests.
---
Get the Luxembourg Times delivered to your inbox twice a day. Sign up for your free newsletters here.