Grammy-winning jazz virtuoso returns to Luxembourg
Grammy-winning jazz virtuoso returns to Luxembourg
Cécile McLorin Salvant, who won a 2016 Grammy for Best Jazz Vocal Album, will be back in the Grand Duchy on March 6. Read on for the intimate interview with wort.lu/en.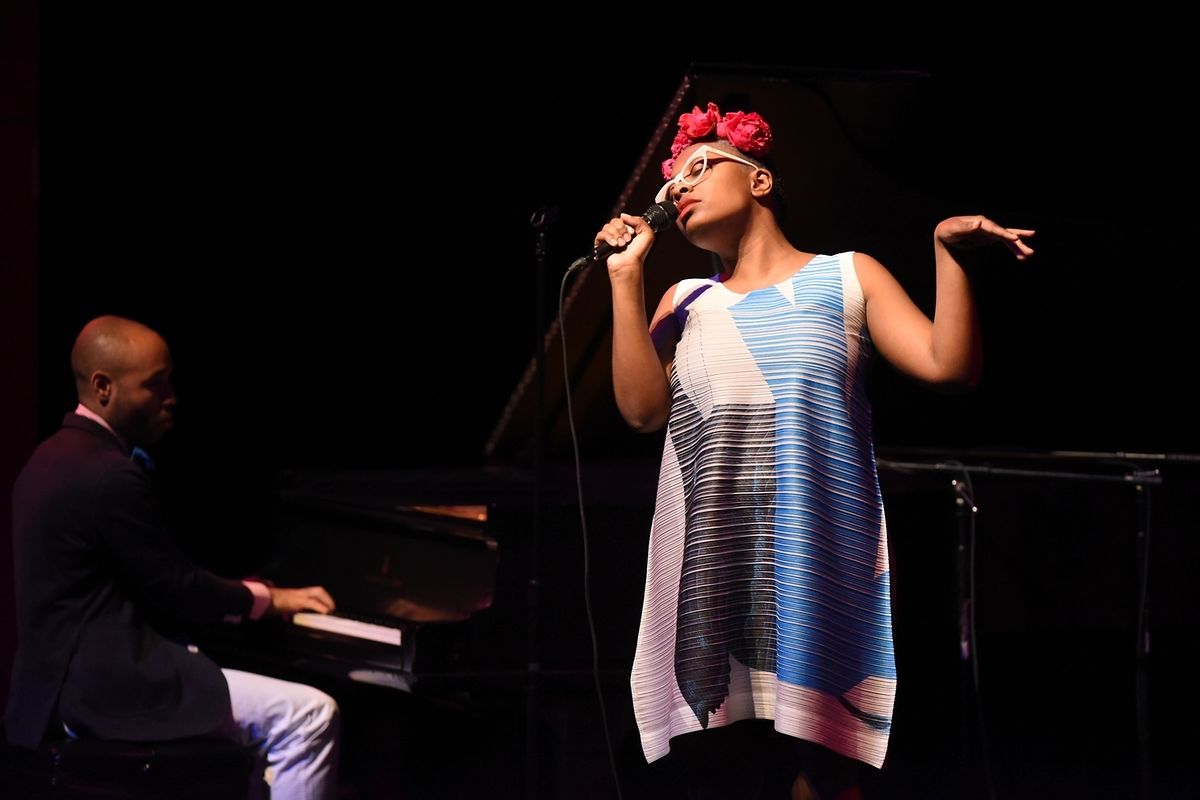 (NG) When Cécile McLorin Salvant takes to the Philharmonie stage on March 6, it will have been less than one month following her first Grammy win for Best Jazz Vocal Album for "For One to Love".
"It was incredible," she says of the experience. "It was a surprise for me, but also just really exciting."
But for fans of hers, it was no surprise: it's easy to see why the American jazz vocalist won in 2016 and was nominated in 2014 for "WomanChild". Her voice is rich and pure; her diction and phrasing impeccable.
She's only 26, but she already seems to have mastered her voice in a way reminiscent of some of her own musical influences--she names Sarah Vaughan, Billie Holiday, Abbey Lincoln and Blanche Calloway, among many others.
It helps that I'm never satisfied
Nevertheless she says, "I don't push myself as much as I should. I'm realising that as I get older, yet I struggle with myself because I'm doubtful of my progress. But it helps that I'm never satisfied."
Despite working with other talented young musicians--such as pianist Aaron Diehl, percussionist Lawrence Leathers and bassist Paul Sikivie, with whom she worked on "For One to Love"--she doesn't notice the same demographic at her concerts.
It seems like jazz [in Europe] is less niche, and more people are aware of it
"I notice when I sing it's for an older white audience, especially in the US," she says. "In Europe, there isn't a huge difference, but it seems like jazz there is less niche, and more people are aware of it."
Cécile has been to Luxembourg a couple of times already, the first time at the 2014 Festival de Wiltz. "I remember it rained a lot, and I think the World Cup was even going on," she recalls. "But I was excited so many people came out."
It's her hope more people will explore jazz. Although she admits occasionally a pop song is done with talent, she expresses concern that most of pop culture promotes a narcissistic message, not actually focusing on music itself.
"I think people are starting to push against that," she says. "And jazz should hopefully be on the radar when people are tired of being fed mass music."
When and where
Cécile will sing at the "Ladies! Jazz at the Philharmonie" event on March 6. For a full programme or to purchase tickets, visit the Philharmonie website.