Greece last-chance talks enter second day
Greece last-chance talks enter second day
Greek and EU-IMF negotiators were locked in last-chance talks on Sunday to avert a default by Athens that could pave the way for a catastrophic exit by Greece from the euro and sow economic chaos in Europe.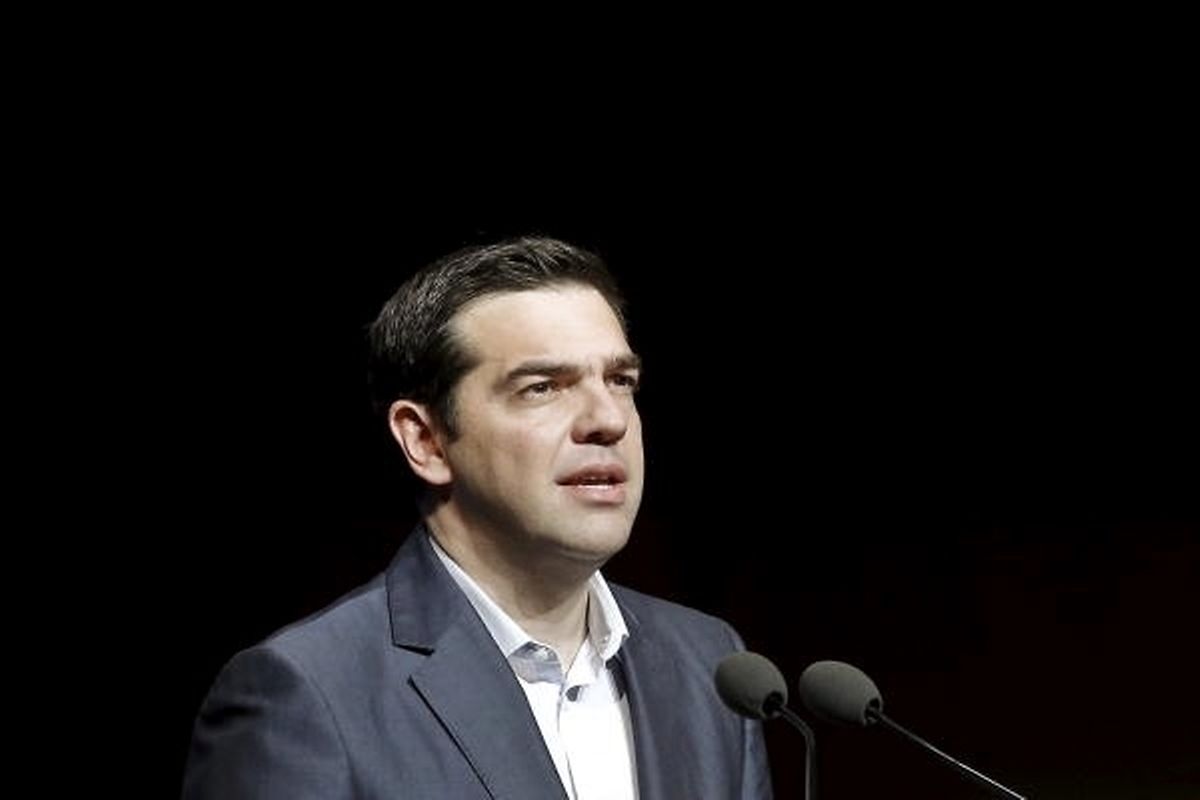 (AFP) Greek and EU-IMF negotiators were locked in last-chance talks on Sunday to avert a default by Athens that could pave the way for a catastrophic exit by Greece from the euro and sow economic chaos in Europe.
Greece's embattled premier Alexis Tsipras warned his nation on Saturday to prepare for a "difficult compromise" in what all sides agreed was the last chance for Athens to unlock vital bailout cash and keep its finances afloat.
"The talks are continuing today," European Commission spokeswoman Mina Andreeva confirmed, with the outcome and duration of the marathon sitdown still very much uncertain.
Involved in the talks that began on Saturday are Tsipras' closest aides and the three institutions responsible for overseeing the Greek bailout: the European Commission, the European Central Bank and the hardline International Monetary Fund.
On a morning jaunt outside his offices in Athens, Tsipras told reporters he was "by nature an optimist" and foresaw a positive outcome to the talks, according to the ANA news agency.
European sources however said the two sides were still far apart and that it remained unclear if the wide gaps could be bridged.
Five-months standoff
The aim of the talks is to break a five-month standoff dividing leftist-led Greece and its creditors, who are demanding tough reforms in return for the 7.2 billion euros still remaining in Greece's huge bailout, the second since 2010.
A deal to end the saga must be resolved, or will have failed calamitously, by a meeting of the eurozone's 19 finance ministers in Luxembourg on Thursday.
It is they who have the final say on any agreement and who control the bailout purse-strings.
"The last stop to this train is the Eurogroup," a senior EU official commented.
But any deal also needs to go to many national parliaments, including in European paymaster Germany, and win approval before the bailout expires on June 30.
On June 30, Greece also faces a huge 1.6 billion euro payment to the IMF that even Greek officials admit they cannot afford without the bailout cash.
Five months of fruitless negotiations reached a fever-point on Friday after top eurozone officials at an annual meeting in Bratislava said for the first time ever they were preparing the ground for an Athens default.
This came a day after the IMF, Greece's most pro-austerity creditor, announced it had pulled its technical teams from Brussels due to a lack of progress.
By the weekend, playing hardball seemed to have worked with Athens easing up, at least verbally, on the anti-austerity platform that had swept Tsipras' far-left Syriza party to power in January.
No ruptures with Europe
"We had promised to negotiate hard with our partners during our election campaign and that's what we did," Economy Minister Giorgos Stathakis was quoted as saying in the Avghi newspaper on Sunday.
But "the idea of a rupture (with Europe) is not in our mandate," he added.
The comments came a day after Tsipras told top Syriza officials that the country "must take up the challenge" of a "difficult compromise."
A German media report on Sunday also said "tensions" had arisen between the European Commission and the IMF in recent days.
Citing a "negotiator", the Frankfurter Allgemeine Zeitung said the IMF had "torpedoed" a recent attempt by Commission President Jean-Claude Juncker to offer Athens a compromise deal.
The proposal would reportedly have allowed Athens to postpone some 400 million euros in pension cuts in return for making similar savings on military spending.
If no signs of a deal emerge in the coming hours, all eyes will be on the financial markets on Monday.
The Athens stock market crashed six percent when news of the EU's default plans emerged, and fears are high that markets could tumble further without signs of progress.
Key to the negotiations are two red lines that the Greek government has refused to cross since it came to power: no to further pension reform as well as to a demand to increase VAT on electricity.