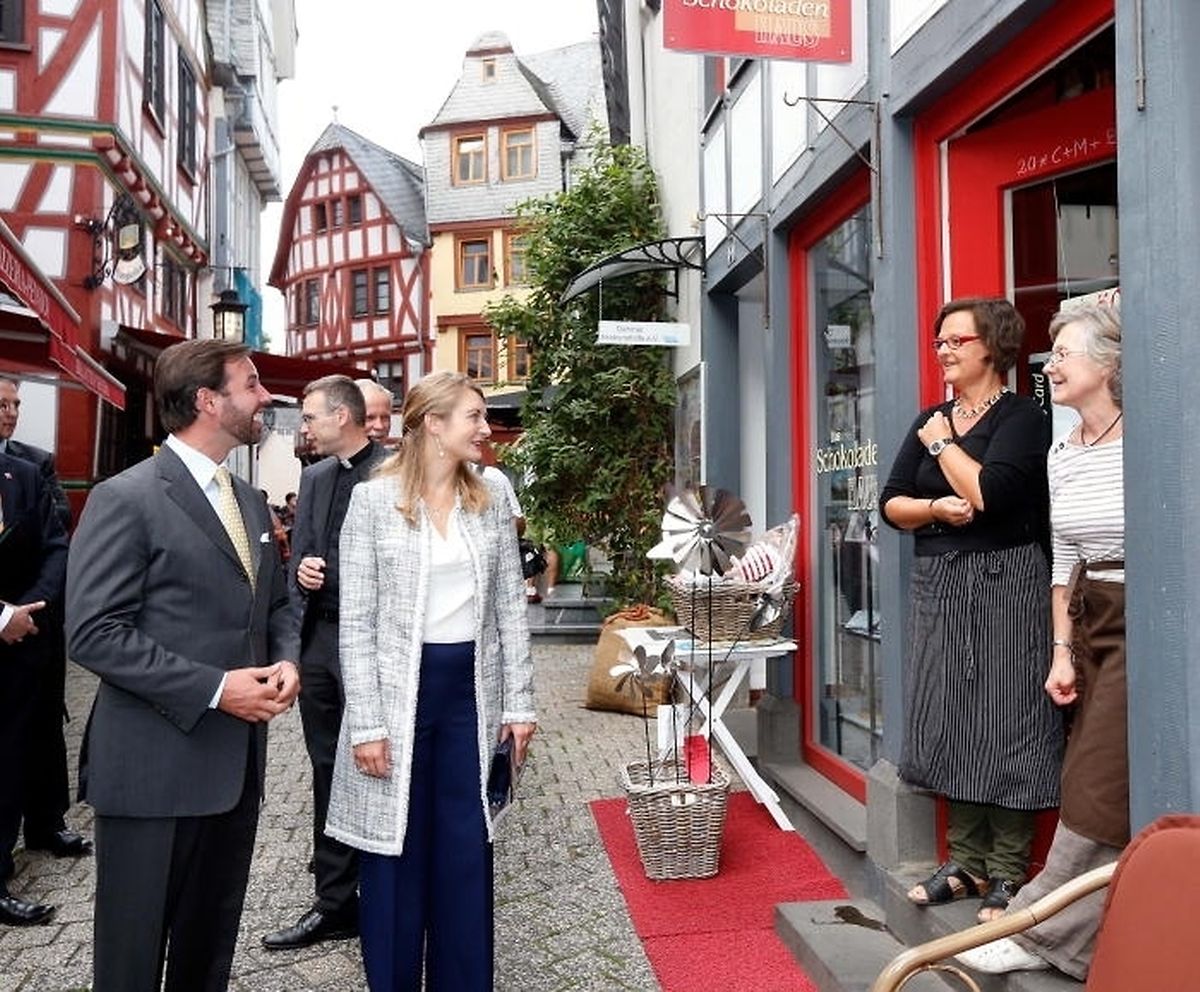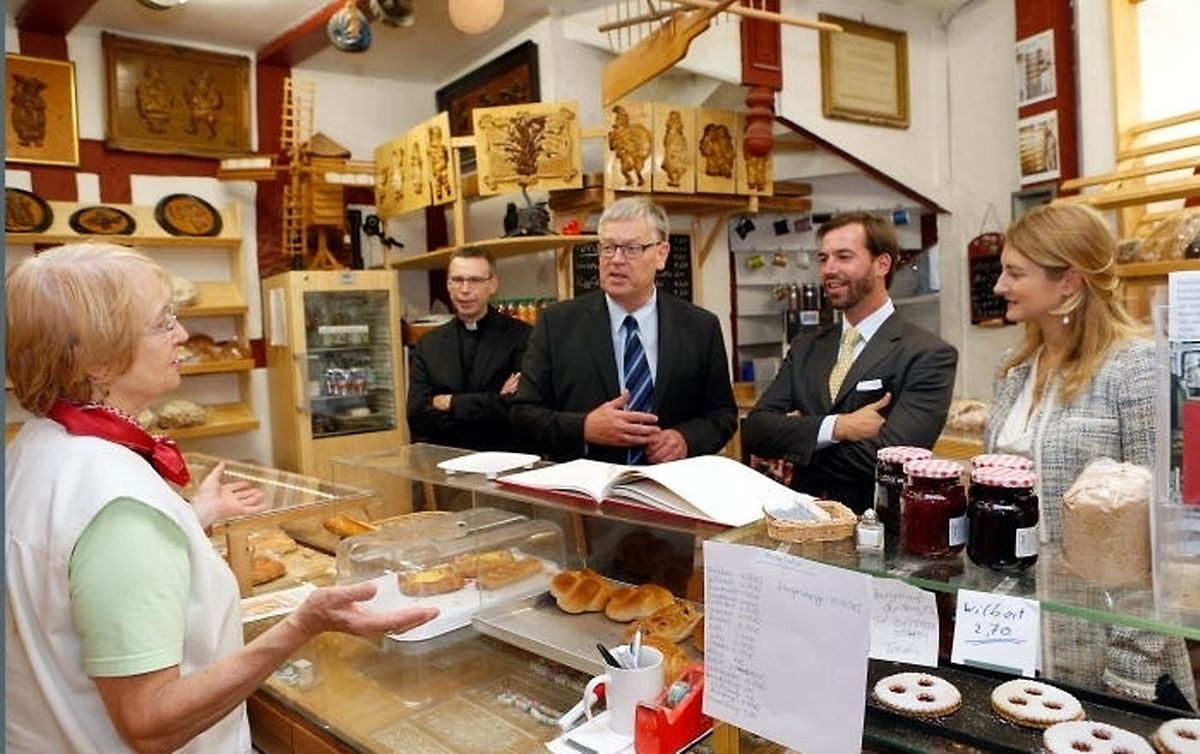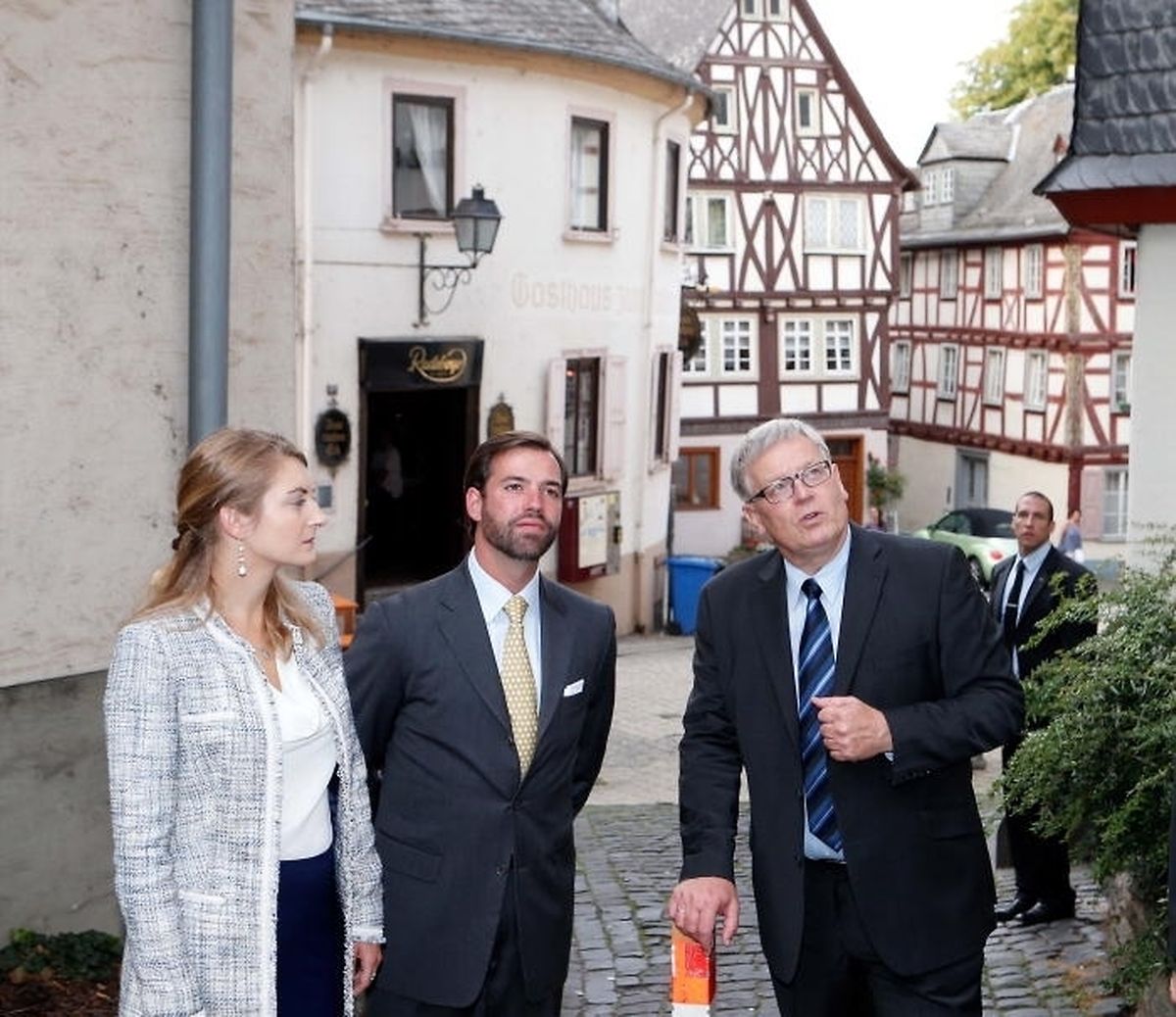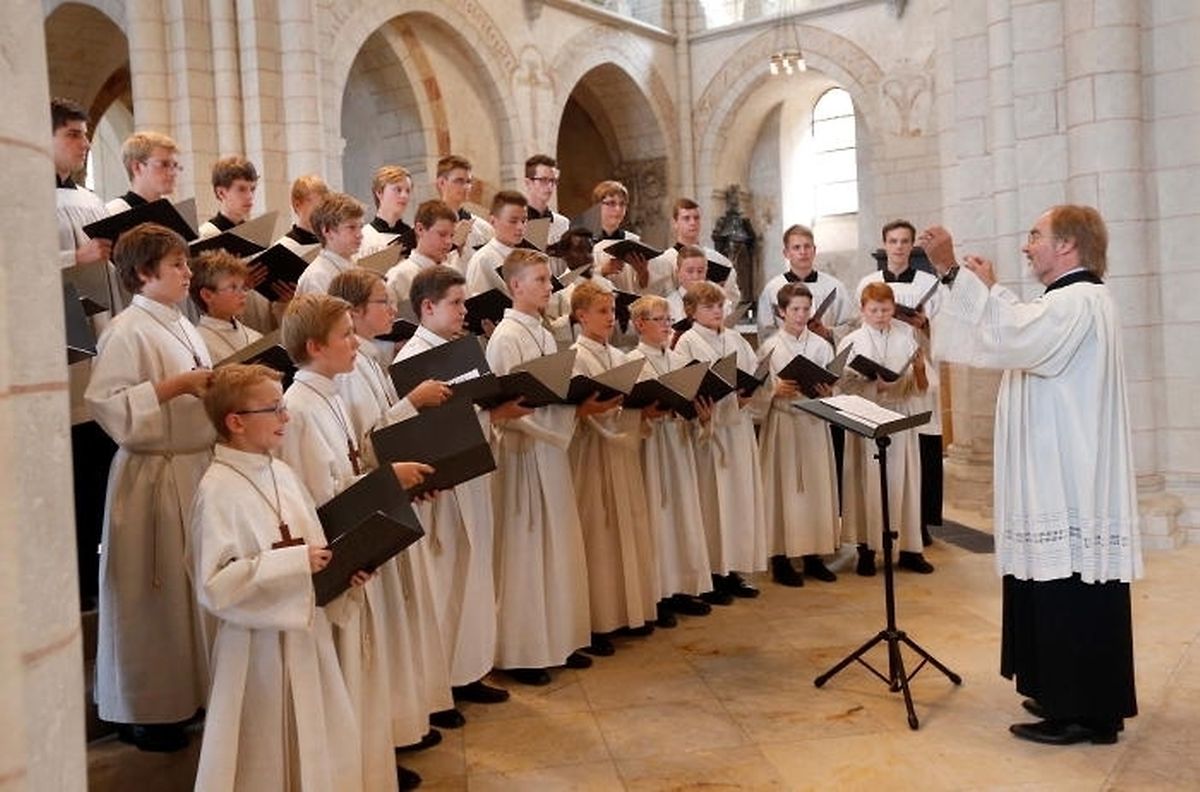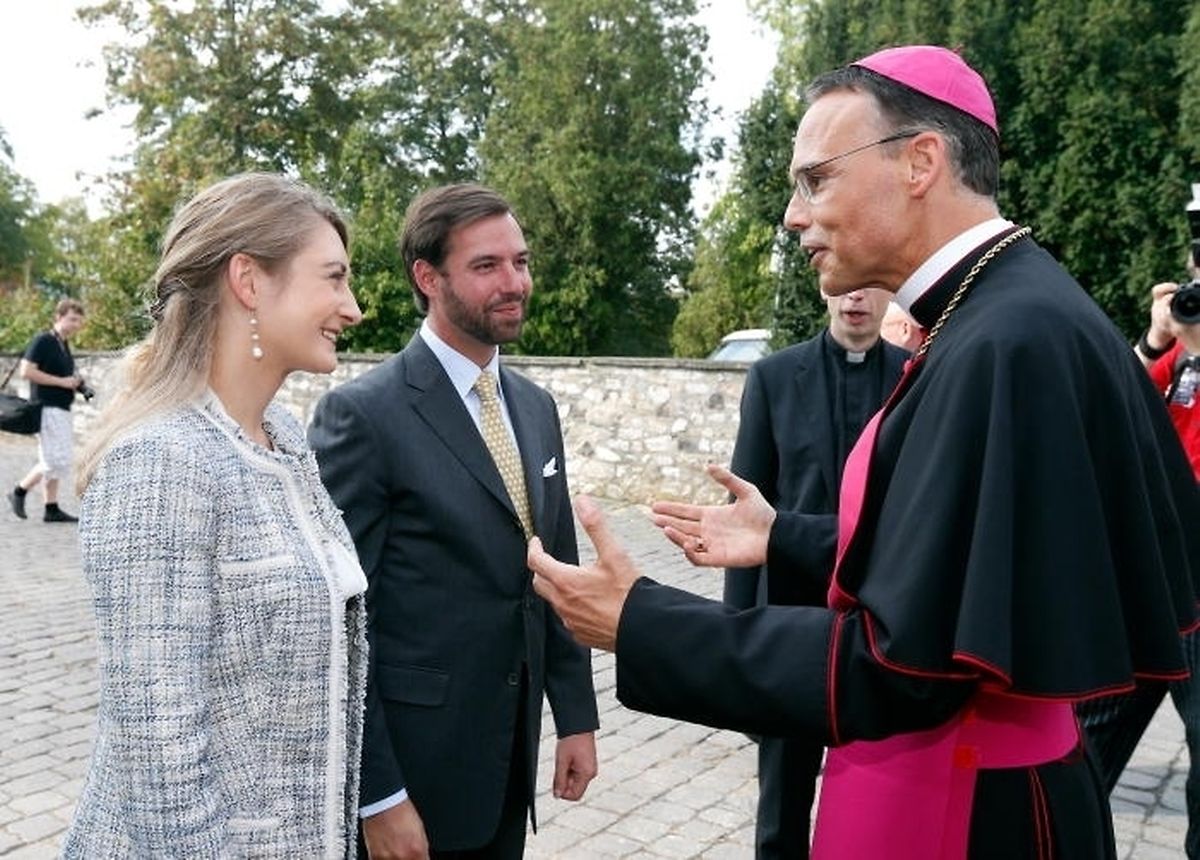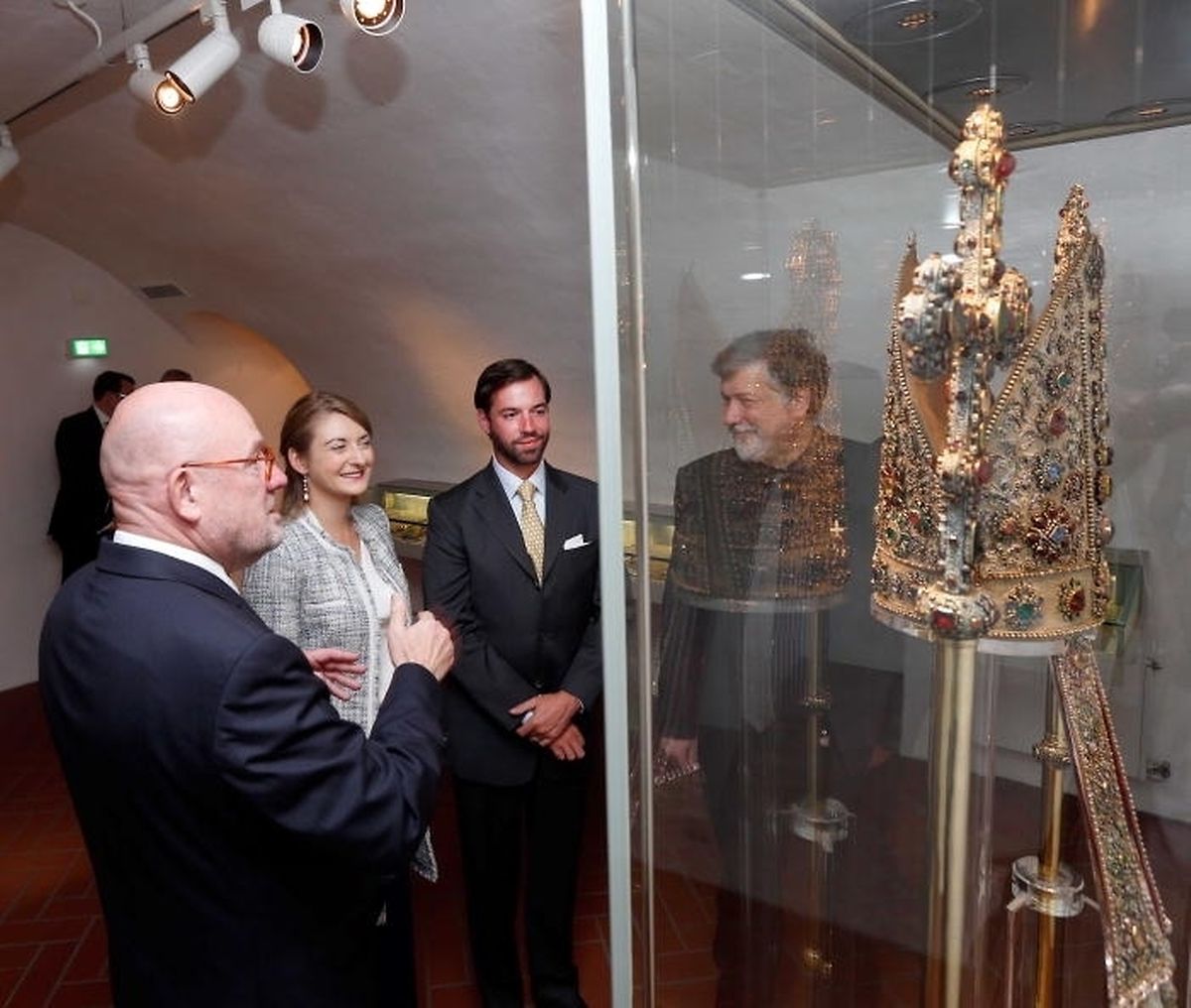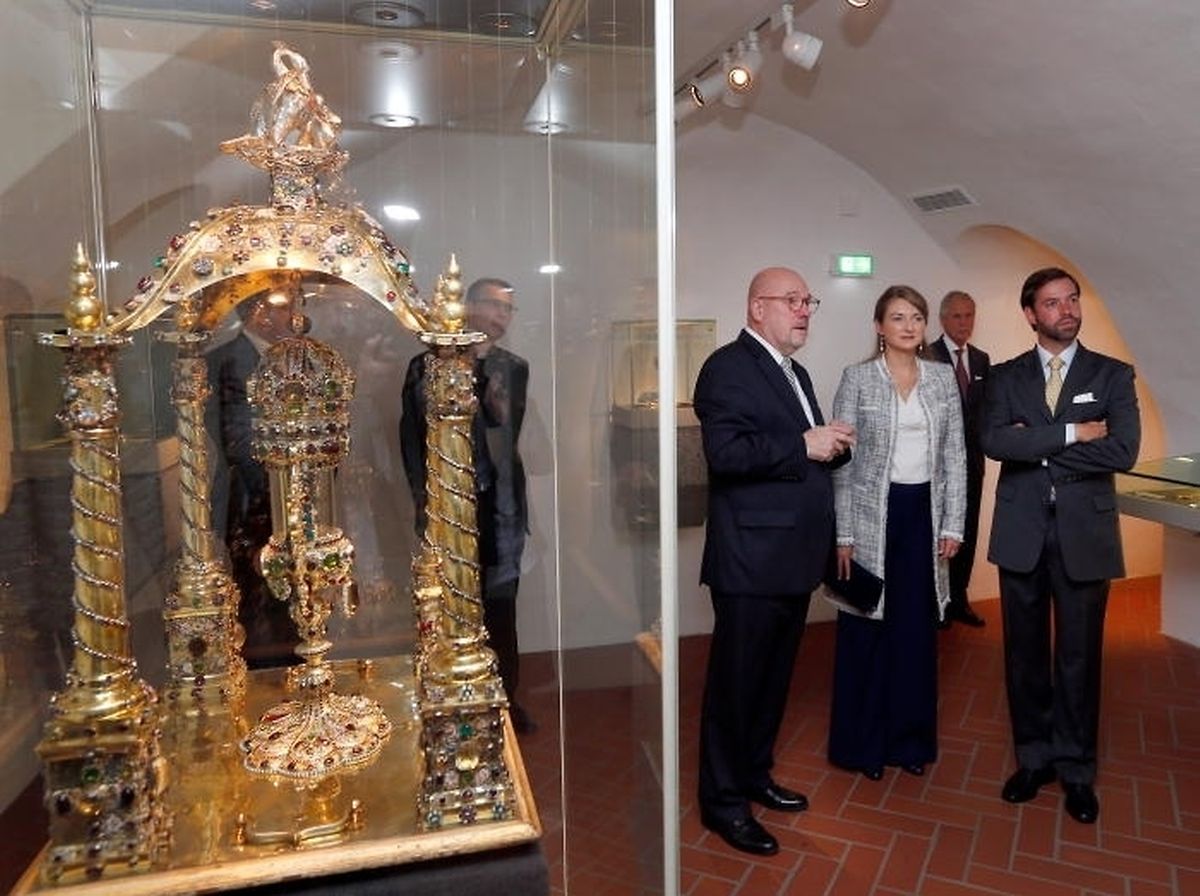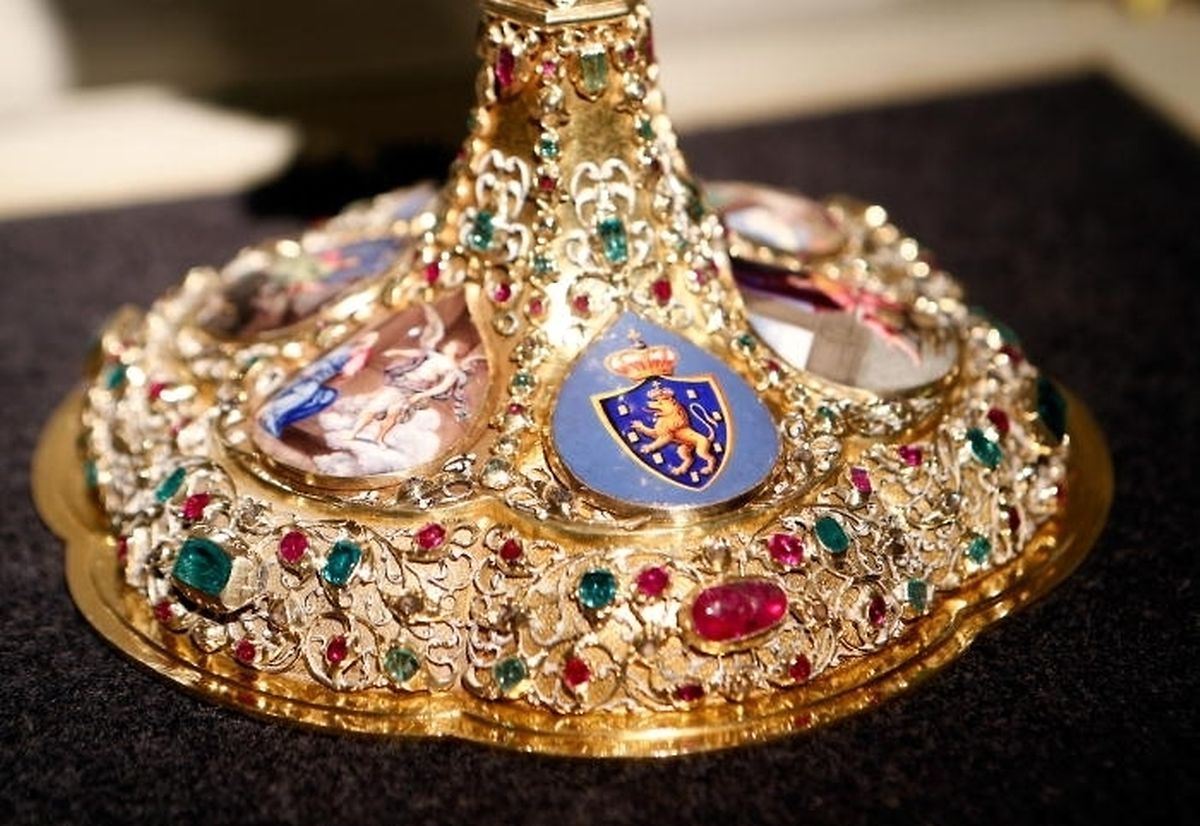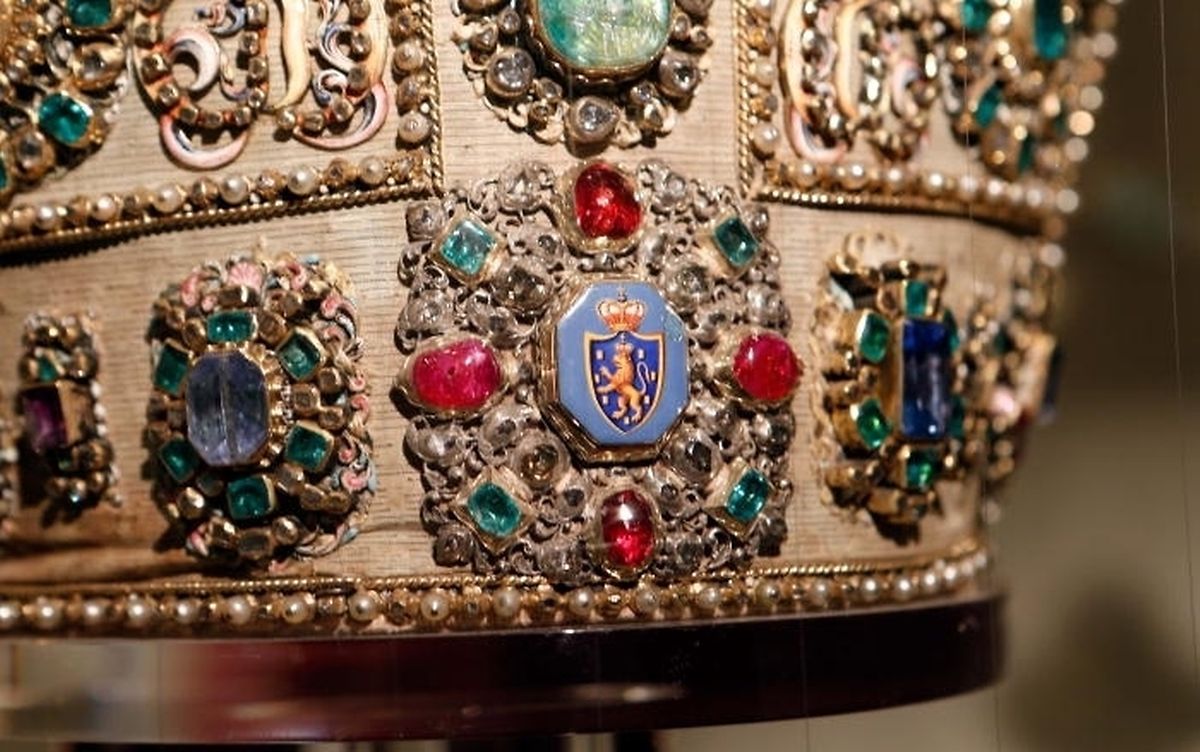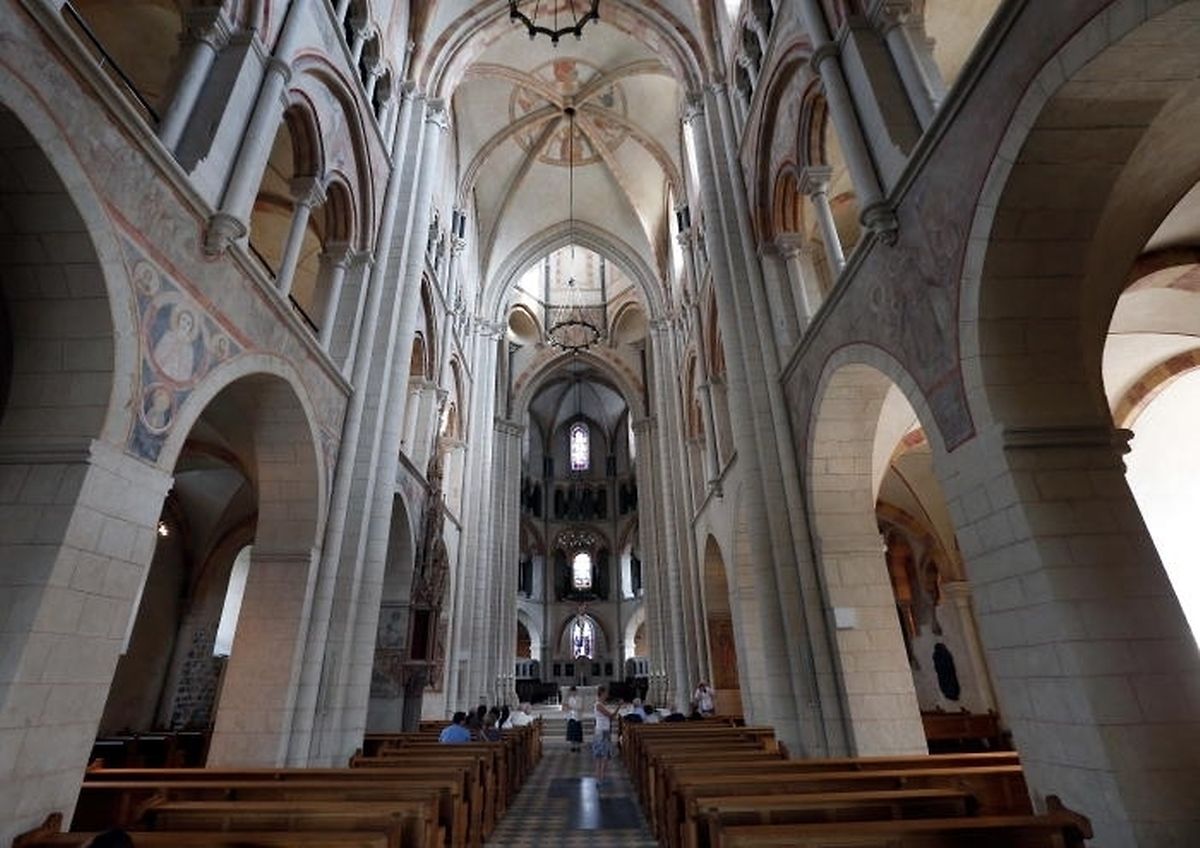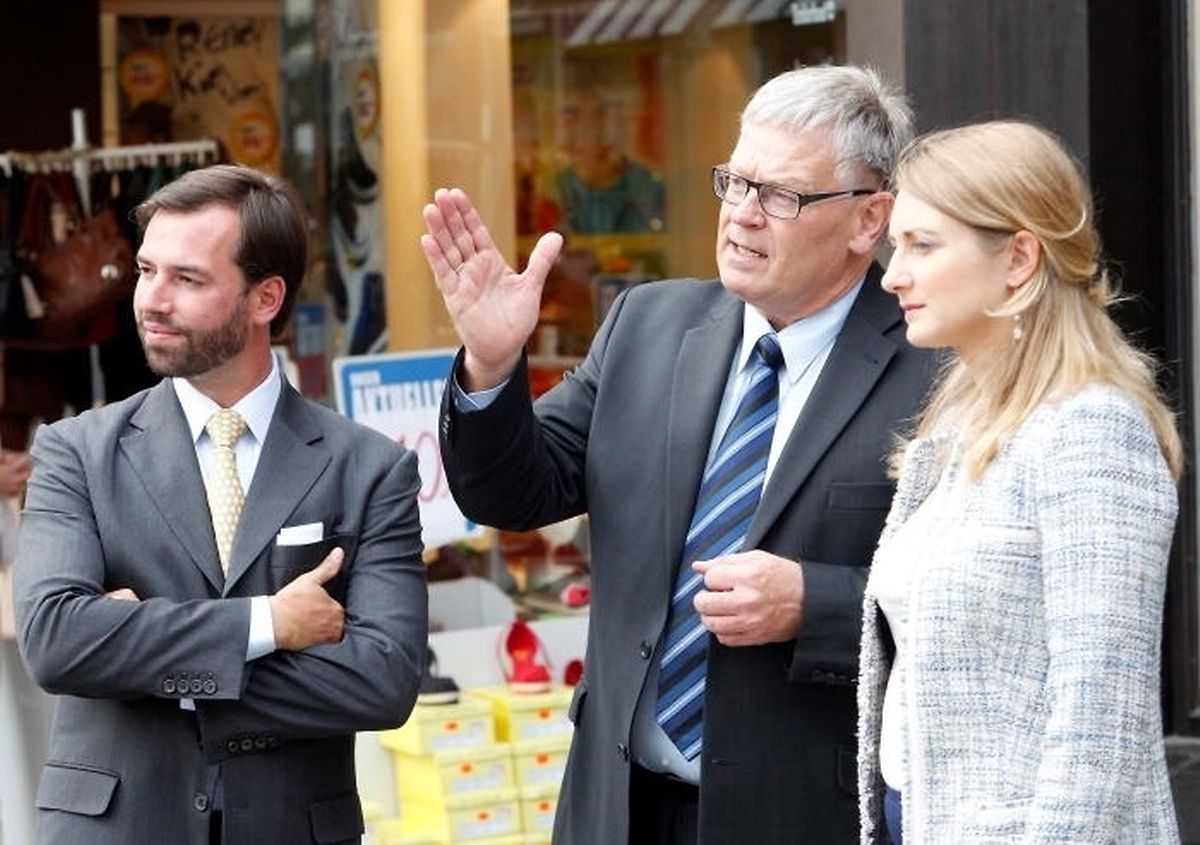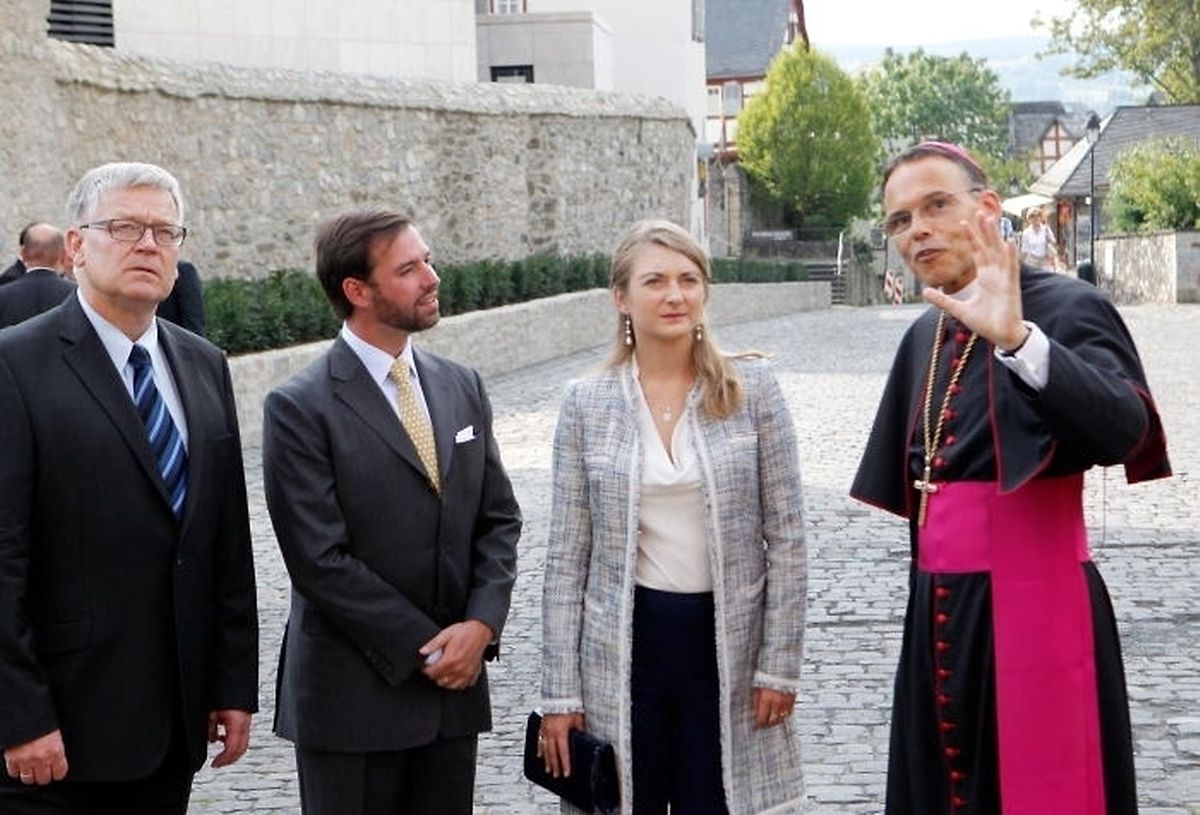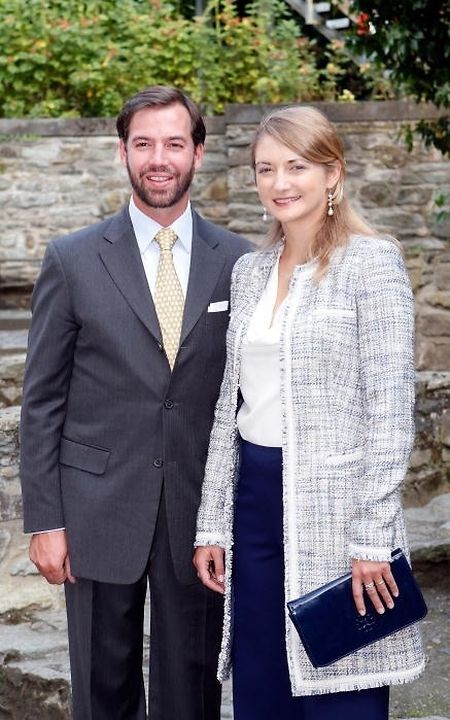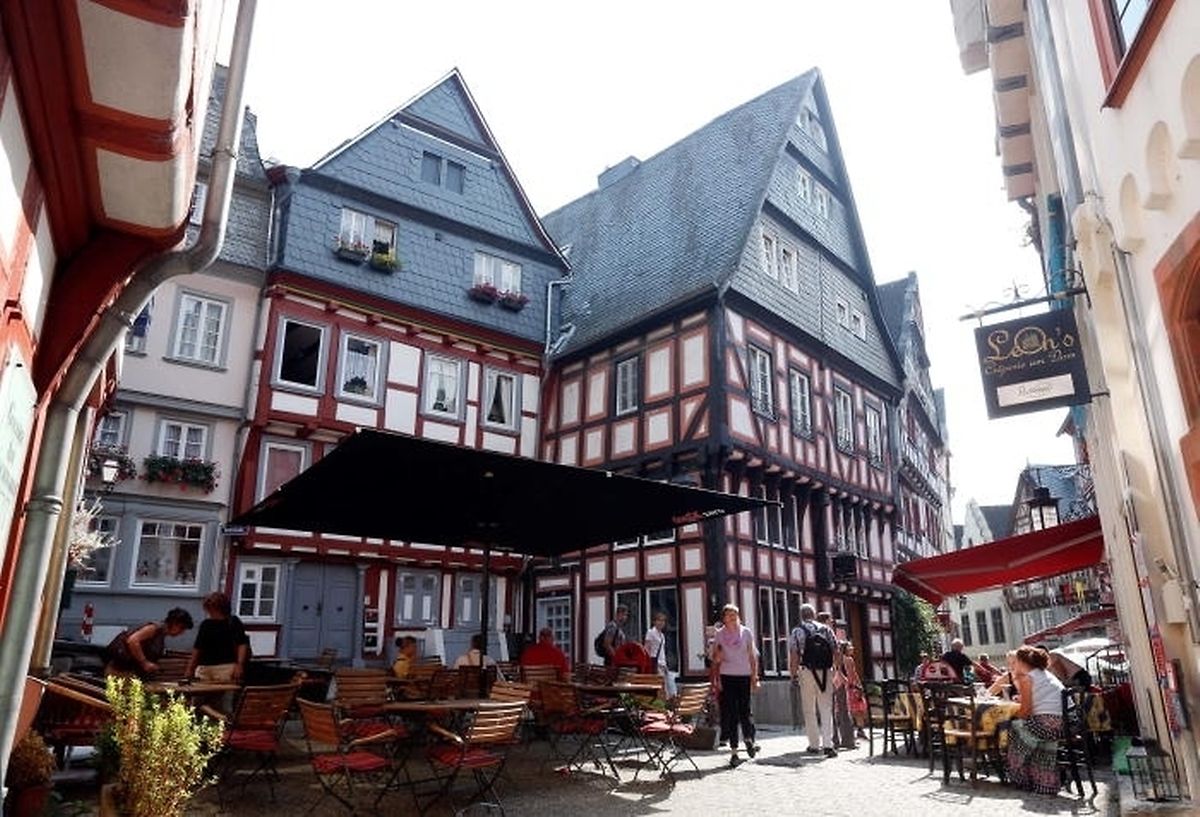 (CS/ham) Luxembourg's Crown Prince Guillaume and Princess Stéphanie arrived in Hesse, Germany, on Friday afternoon, with Limburg the first stop on their three-day stay in the area.
In Limburg, the couple visited the Cathedral treasury, before a reception at the Cathedral with Bishop Franz-Peter Tebartz-van Elst and mayor Martin Richard.
After a private concert of the Cathedral's choir, the future Grand Duke and Grand Duchess embarked on a tour of the town where they were greeted by the locals.
On Saturday, the couple will first travel to Wiebaden where they will me Hesse's Miniser President Volker Bouffier, before visiting a Nassau memorial and a Russian Orthodox chapel. The last stop will be Weilburg, where Guillaume and Stéphanie will celebrate the 200th anniversary of the milia, the "Weilburger Ehrengarde".