Guns silent as Ukraine truce holds
Guns silent as Ukraine truce holds
The guns remained silent over eastern Ukraine on Saturday as a truce between Ukraine and pro-Kremlin insurgents appeared to be holding despite concerns it will fail to halt the separatist drive in the east.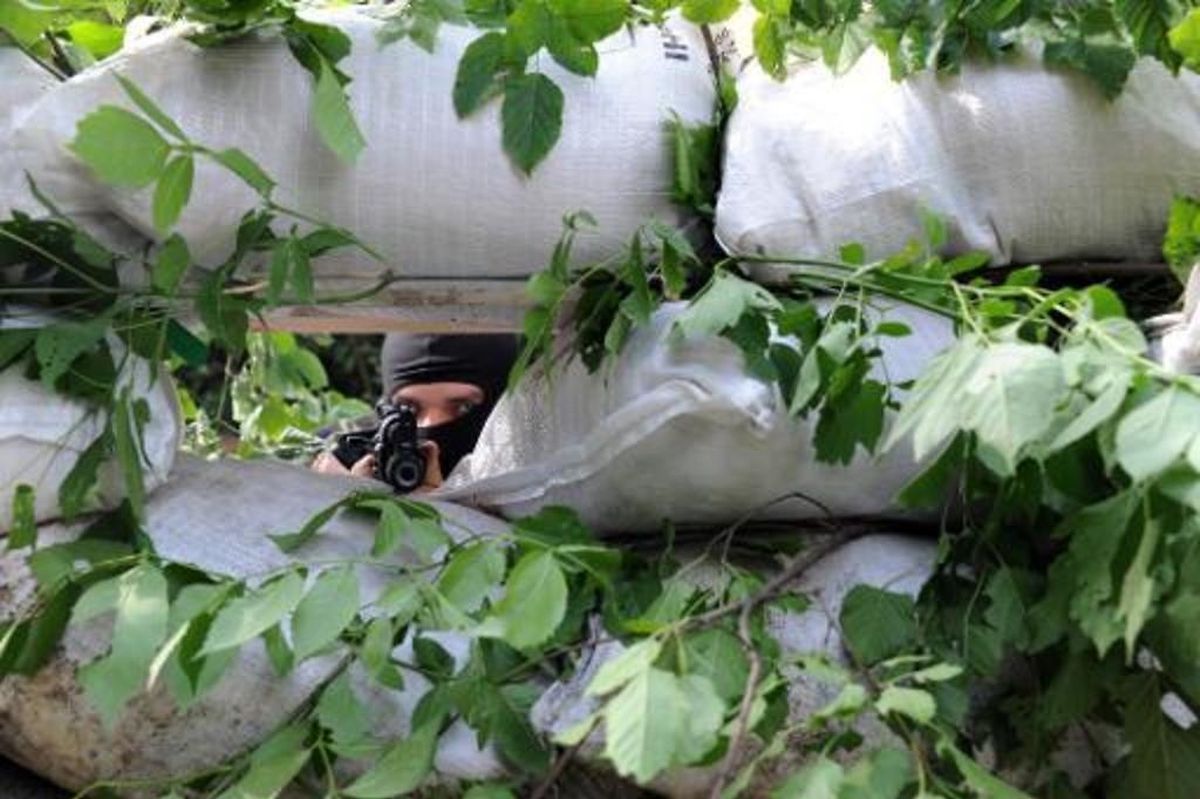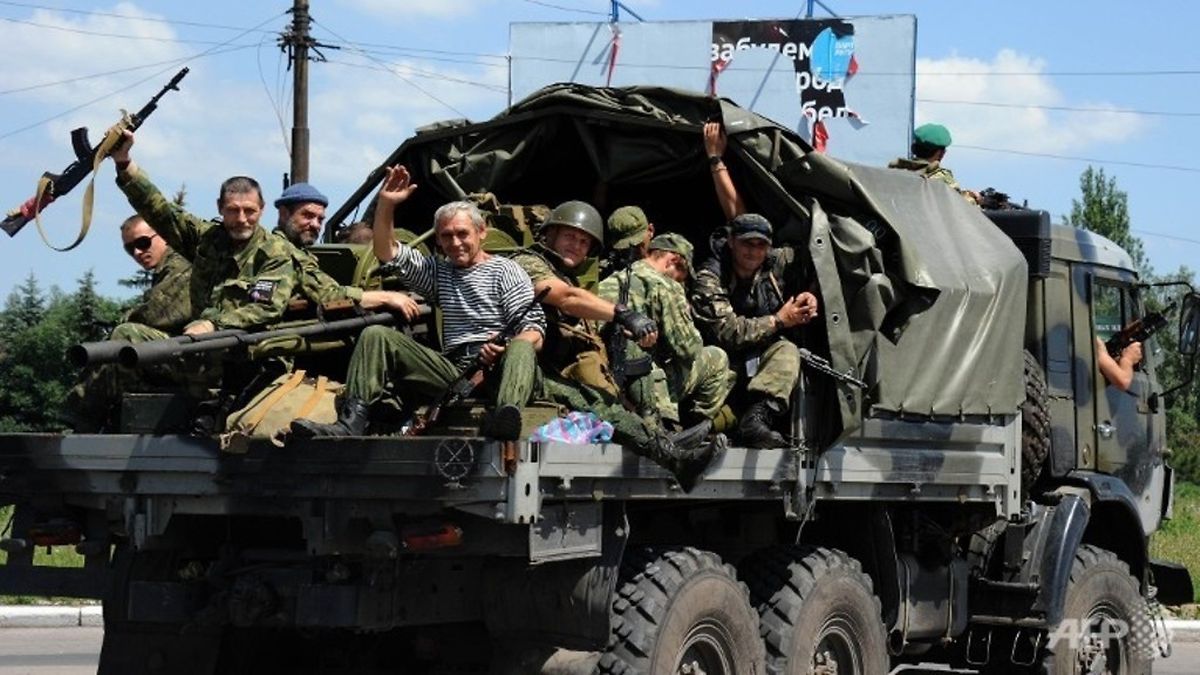 (AFP) The guns remained silent over eastern Ukraine on Saturday as a truce between Ukraine and pro-Kremlin insurgents appeared to be holding despite concerns it will fail to halt the separatist drive in the east.
The 12-point pact signed on Friday in the Belarussian capital Minsk is the first backed by both the Kremlin and Kiev since bands of Russian-speaking militias seized a string of government buildings across Ukraine's industrial heartland in early April.
Highly sceptical Western leaders nonetheless decided to punish Russian President Vladimir Putin over what they see as Moscow's "aggression" in the former Soviet state.
Western governments agreed to beef up sanctions on Russian state firms while NATO member states approved a rapid reaction force aimed at reassuring jittery eastern European states.
"The only reason that we're seeing this ceasefire at this moment is because of both the sanctions that have already been applied and the threat of further sanctions," US President Barack Obama said.
In the main rebel stronghold of Donetsk, the scene of some of the heaviest fighting in the near five-month conflict, the city council said calm prevailed on Saturday morning.
"We have not been receiving any reports about shootouts, shelling or explosions," it said.
The deal brokered by the OSCE European security body is expected to see both sides start pulling back their units from major flashpoints and exchanging prisoners on Saturday.
Russia is also being allowed to supply stricken cities with humanitarian aid that Kiev had previously opposed out of fear the convoys could be used to smuggle arms.
But with the rebels winning notable gains in recent days and Russia outwardly defiant over the impact of previous sanctions there was little sign the ceasefire would lead to a wider political deal that could end to the eastern insurgency.
'Naive'
Crucially, OSCE officials said the future status of the self-proclaimed rebel "republics" in Donetsk and Lugansk were not discussed in Minsk.
"It is naive to think that it is possible to agree with Putin or the Donetsk and Lugansk People's Republics," said Oleg, a young man in his 20s explained in Kiev.
The peace blueprint -- aimed at ending a conflict that set off the worst crisis between Russia and the West since the Cold war -- could leave separatists in effective control of a region that accounts for one-sixth of Ukraine's population and a quarter of its exports.
It was drawn up during a surge in tensions as the rebels launched a lightning counter-offensive that saw a dramatic reversal of fortunes for the Ukrainian army.
NATO said the insurgents were bolstered by heavily-armed elite forces funnelled in from Russia in a move that set alarm bells ringing across the region.
Ukrainian President Petro Poroshenko said he was "satisfied" with the agreement.
But it exposes him to charges of signing off on his government's surrender and failing on his May election promise to reunify the nation of 45 million under a single banner of building strong ties with the West.
Kiev had little room for manoeuvre. Ukrainian Prime Minister Arseniy Yatsenyuk said the agreement required US and EU backing because Kiev could "not manage with Russia on our own".
The fighting has killed nearly 2,800 people since Ukraine launched a massive offensive against the eastern separatists in mid-April, and forced at least half a million from their homes.
Dozens of towns now stand in ruins and once-powerful factories and coal mines that form the backbone of Ukraine's economy have ground to a halt.
The pact has done little to calm the separatist passions of insurgents who remain deeply mistrustful of the nationalist-leaning team that ousted a Russian-backed leader in February.
'No change in goal'
Rebel envoy Igor Plotnitsky said only a separatist government with plans to become a formal part of Russia had the trust of locals after weeks of heavy shelling by government forces.
"(The) ceasefire does not mean a change in our goal to split from Ukraine," Plotnitsky told reporters in Minsk.
A source close to the negotiations told Kiev's pro-government Ukrainska Pravda news site that the framework agreement reserves "special status" for parts of the Donetsk and Lugansk regions.
Obama said the measures targeting Russia's defence, energy and finance sectors were needed to ensure Russian "follow-through" on the peace plan but could be lifted if the ceasefire holds.
EU diplomats said their agreement in principle on new sanctions would be officially implemented in writing on Monday.
In another move aimed at containing Russia, NATO approved a "spearhead" force of several thousand soldiers that would maintain a "continuous" presence in eastern European nations.
"This decision sends a clear message -- NATO protects all allies at all times," outgoing chief Anders Fogh Rasmussen said at the conclusion of a two-day summit in Wales, describing the Ukraine crisis as a "wake-up call".
The Kremlin accuses NATO of concocting evidence about Russia's involvement in the conflict as pretext for expanding its own presence along Russia's western frontier.
Yet Washington appears to have little appetite to become directly involved in the Ukraine deal.
"This obviously is a ceasefire that has to be held between Russia and Ukraine," US State Department spokeswoman Marie Harf said.
"This isn't about the United States; this is about them."
Do not miss the news - sign up to receive the wort.lu newsletter in English delivered to your inbox six days a week.