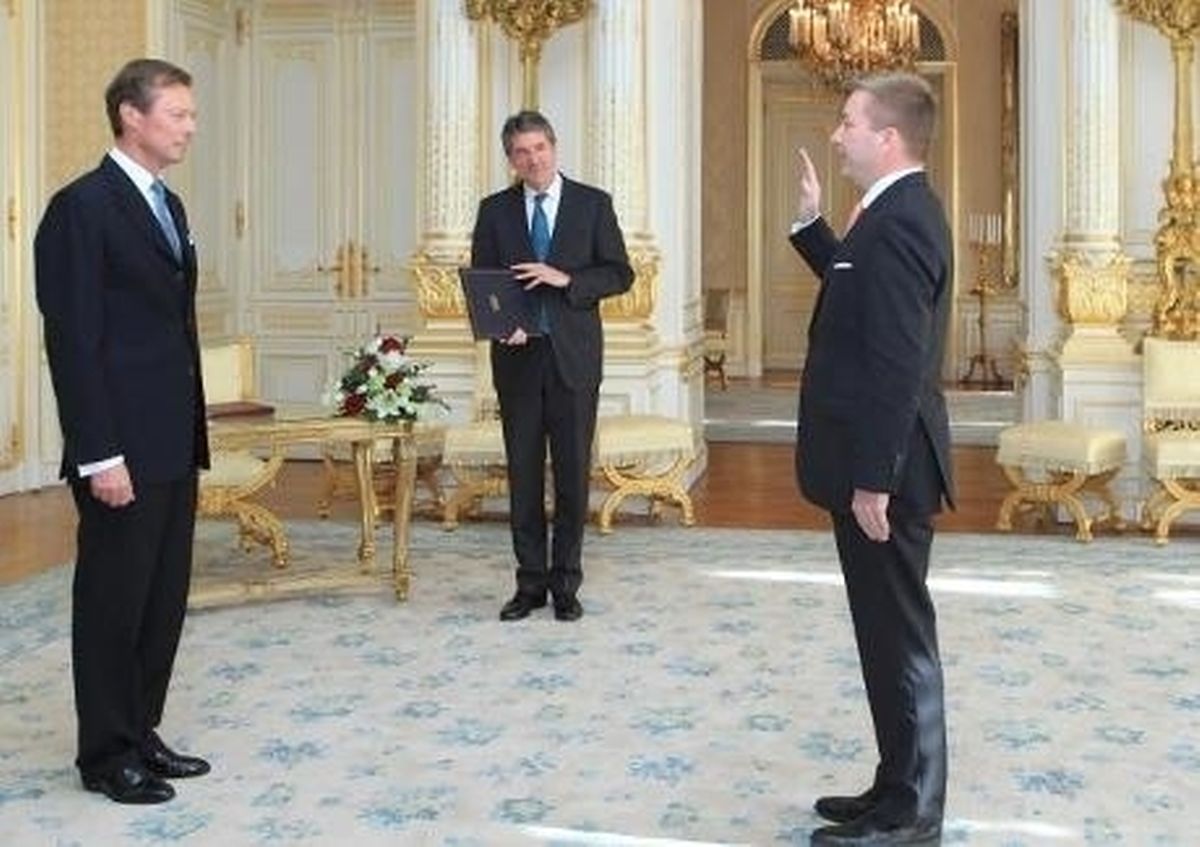 Marc Hansen was sworn in as new Secretary of State for Education on Friday, to succeed André Bauler.
This week Mr Bauler announced his resignation for health reasons. The "Demokratesch" Party nominated Marc Hansen as his successor.
Mr Hansen was born April 10, 1971 in Luxembourg. Early elections in October 2013 allowed him to enter for the first time the Chamber of Deputies, where he is Chairman of the Committee on Finance and Budget.
A former journalist, Mr Bauler worked for DNR radio and RTL before becoming director of the newspaper, "Lëtzebuerger Journal".
In 2005, he was elected alderman in the town of Useldange.
Don't miss out on the news – sign up to receive the wort.lu newsletter in English delivered to your inbox six days a week.