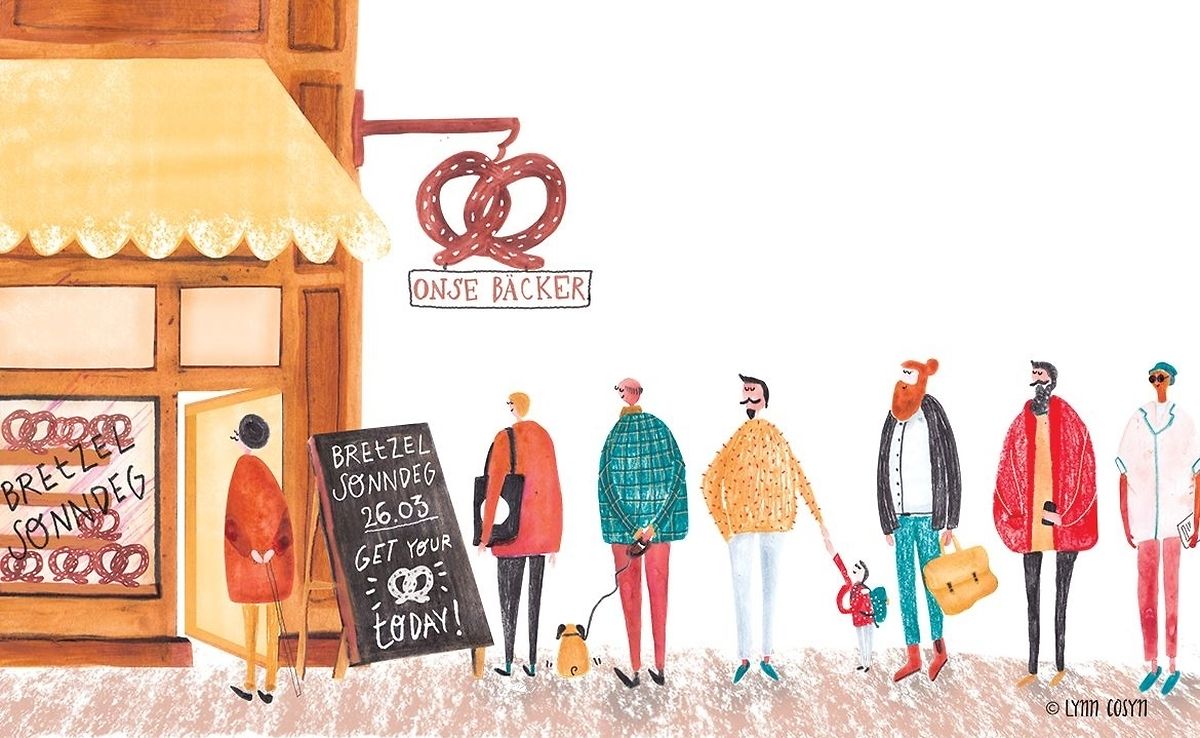 Local illustrator Lynn Cosyn, in her latest illustration, visits the Luxembourg tradition of Bretzelsonndeg
This coming Sunday, the traditional Luxembourg event Bretzelsonndeg takes place. But what does it mean, and what is supposed to happen?
To mark the halfway point of Lent, or "Halleffaaschten", Luxembourg men traditionally give their sweethearts an almond pretzel, or Bretzel, to receive a chocolate egg in return on Easter Sunday.
The bakeries are well-stocked already with the sweet goodies.
The pretzels are made from a pastry dough, decorated with almonds.
They can also be filled with nuts or chocolate.
Lynn Cosyn, commenting on her inspiration for her Bretzelsonndeg illustration, says: "I love the fact there still exist some traditions that are typically Luxembourgish, especially the Pretzel Sunday, which has this kind of funny romantic touch to it.
"When I had to create this illustration, I kind of imagined a bakery filled with pretzels and lots of men, all sorts of men, who have to stay in a line to get the perfect pretzel for their beloved."
Don't forget to buy or even make your own pretzel. The Wort wishes you a Happy Bretzelsonndeg.