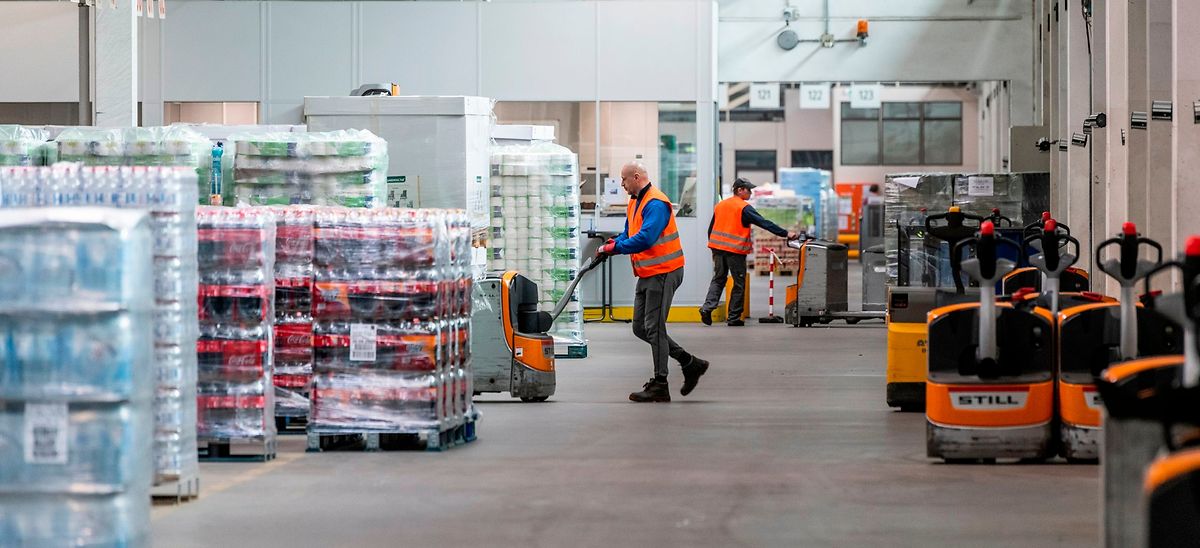 Employees at an Aldi warehouse in Germany on 20 March work to keep up with higher-than-average demand for food and other supplies. PHOTO: AFP
Luxembourg companies are putting out a call for workers sidelined by the coronavirus crisis to return to the labour force and fill crucial transportation and grocery jobs that are suddenly vacant.
Self-employed workers and people forced into limited work by companies stalled by the sudden halt in global commerce like construction and restaurants are needed at supermarkets and logistics firms, which are overwhelmed with demand but losing workers because of their need to quarantine or babysit, business groups said.
The national Chamber of Commerce's House of Entrepreneurship launched the JobSwitch online employment platform this week after an idea developed by the Luxembourgish Trade Confederation. The JobSwitch programme offers part-time work and handles the loaning out of workers from their normal employer to one in need, said Laurent Lucius, an entrepreneurship project coordinator at the House of Entrepreneurship.
Take the example of a person who is partially unemployed by the shutdown of the country's steel plants. The government could provide 80% of his salary during the period of partial unemployment. To make up the difference, the steelmaker could lend its employee to the grocer that needs him through a temporary labour loan contract, Lucius said.
The grocery would pay the steelmaker the worker's salary, which is then paid to the employee, Lucius said. Jobs now available on the website offer fixed-term contracts through the end of April.
---
Get the Luxembourg Times delivered to your inbox twice a day. Sign up for your free newsletters here.