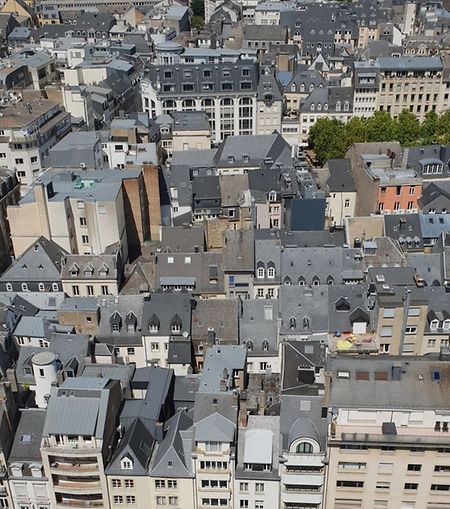 Forty-four percent of Luxembourgers consider "housing and housing market" the most decisive issues facing the electorate Photo: Shutterstock
In the last Sonndesfro survey – the "Sunday poll" measuring Luxembourg's political sentiment – before the elections on 14 October, Luxembourgers were asked about the issues they found most pressing.
They were asked to select the three topics they considered the most "decisive" in the elections.
In the poll, conducted between 26 September and 1 October, 44% of respondents consider "housing and the housing market" the most decisive issue facing the electorate.
Among younger adults, the issue is even more pressing, with 48% of 18 to 29 year olds and 54% of 30 to 44 year olds marking it as the most important topic.
Housing prices in Luxembourg have increased by 40% since 2010.
The second most important issue is "mobility", with 26% of respondents placing it among their Top 3.
Again, this topic seems to be most pressing to the young and working population who are likely to experience congested traffic on their commute to work.
The issues of "housing" and "mobility" were followed by "education" at 23%, "healthcare" at 22% and the "environment" at 20%.
Language, identity not as important
The "Luxembourgish language" and "Luxembourgish identity" were picked as pivotal themes by only 11% of respondents, respectively.
For "Luxembourgish identity", this marks a minor uptick compared with 8% in 2013.
There is no data available for "Luxembourgish language" in 2013, indicating that it was less of a concern at the time – at least to the pollsters.
All major political parties in the Grand Duchy have proposed policies on the national language, and the Democratic Party (DP) – one of the three parties in the current coalition government – has even made "Future in Luxembourgish" its main electoral slogan.
Traditionally, it has been the Alternative Democratic Reform Party (ADR) advocating for the promotion of Luxembourgish as a means of integration, socio-cultural identity and cohesion.
"Social cohesion" is also less of a topic this year, at 5%, than it was in 2013, at 12%.
Present conditions, future expectations
On the question of whether society is fair, Luxembourgers are fairly evenly split.
Forty-three percent consider current Luxembourgish society "fair", whereas 43% experience it as "unfair".
Only 1% perceived it as "very fair", while 7% thought of it as "very fair".
Regarding the future, the mood seems more positive.
Sixty-five percent are optimistic about the future, with only 27% having bad expectations.