How artist H. Craig Hanna is pushing the envelope
How artist H. Craig Hanna is pushing the envelope
Artist H. Craig Hanna, whose "Arrangement of Dancers" will run at MNHA starting March 4, is pushing the envelope in the contemporary art world, creating his own techniques that feel alive and fresh.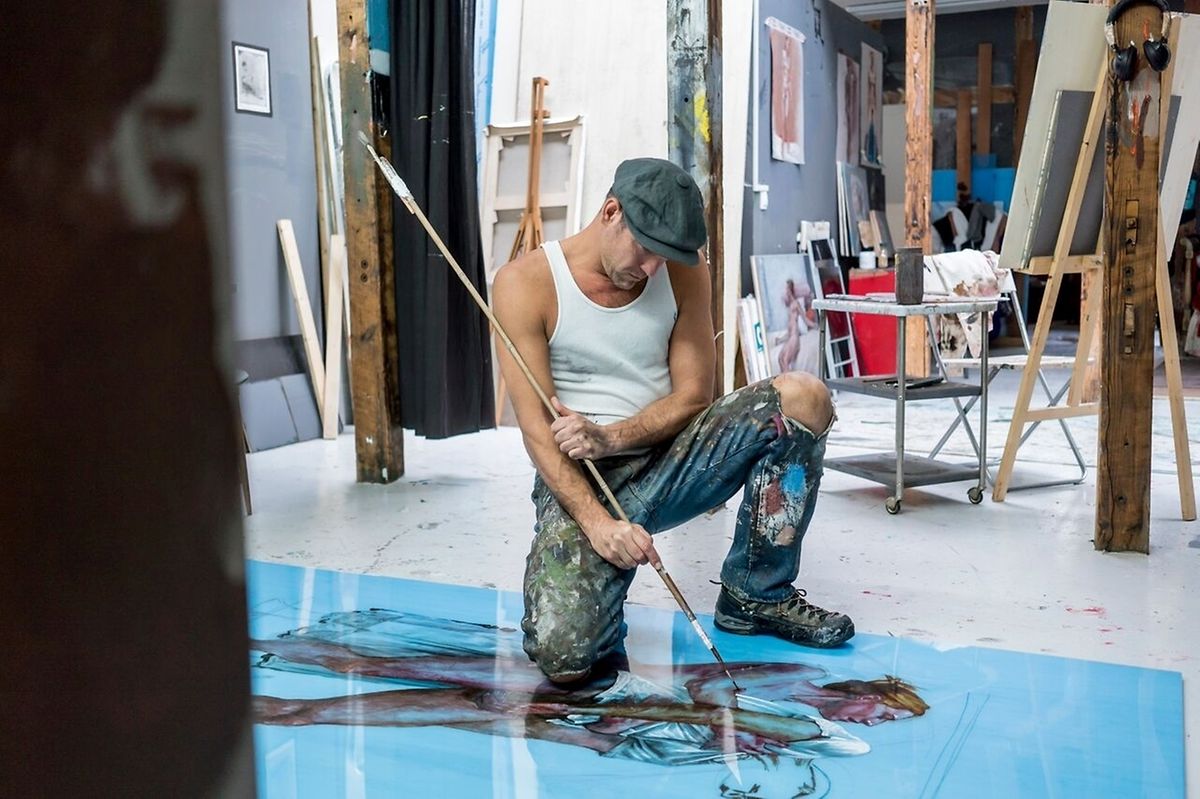 (NG) When describing his way of working, artist H. Craig Hanna says, "I look at the best of the best and realise I could be better."
The Cleveland native should know--he's constantly pushing his own limits, even developing his own technique of painting on wood and Plexiglas, overlaying materials to create a unique, almost 3D effect.
The results feel fresh and alive, as is evident in his "Arrangement of Dancers" collection at MNHA, running from March 4 to June 26.
"Oils were getting laborious," he said. "With oil, you can push colour and texture. Ink is fresher, looser, harder to work with."
Hanna, who now divides his time between London and Paris, has been drawing since he was a child. "My mother has books and books of my drawings back home."
Back then, it was birds and nature; today, while he does some landscapes, he mainly has professional models, random subjects and dancers pose for him. "Dancers are my biggest source," he said. "They like to hold the poses and can work for six hours. They like the physical challenge of it."
Today he still seeks out his favourite artists, studying their works. "The longer you stare at something, the more you see," he said. He described being mesmerised by works of Velasquez--"I have no idea how he did it". Lucien Freud he calls "amazing", and it's easy to make comparisons between Hanna's and Freud's portraits, although the techniques aren't exactly the same.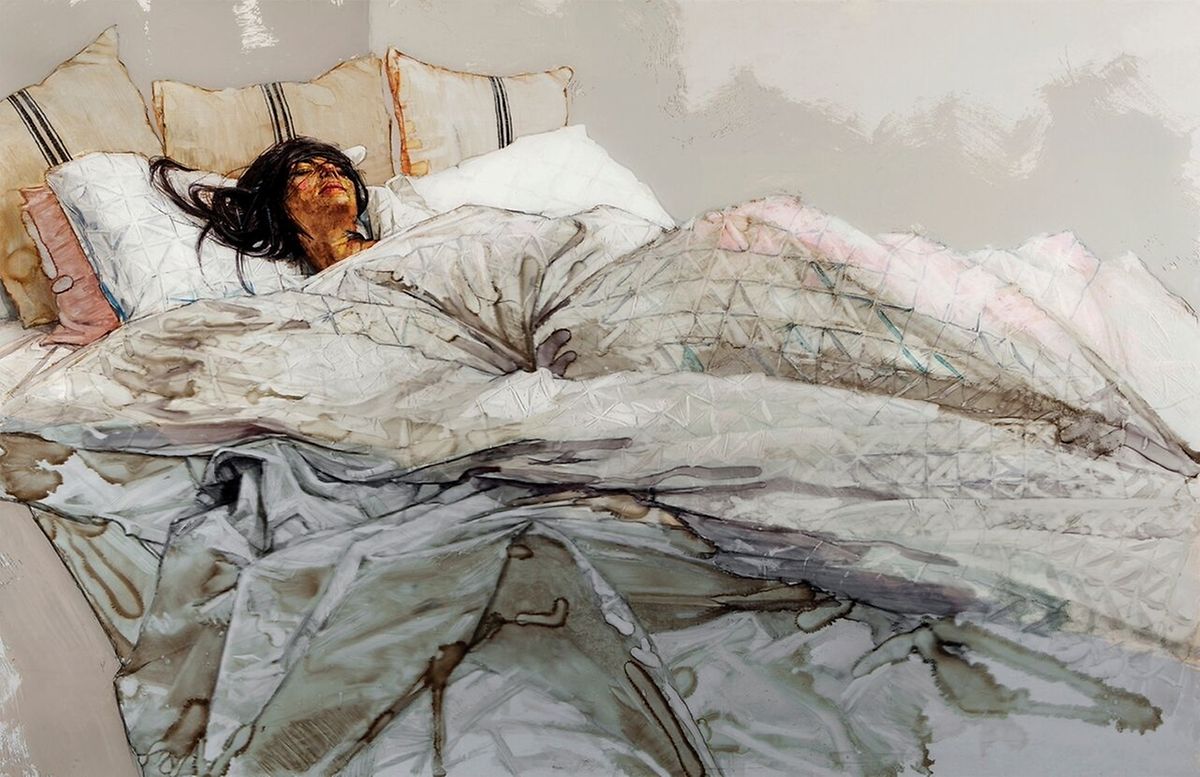 Hanna has a deep respect for the thousands of years of tradition in the world of art. "There were such high levels of achievement long ago, from Hellenism which influenced the Renaissance, to turn-of-the-century, to the Impressionists, but at some point they seem to disappear," he said. "But I don't want it to stop."
Hanna also has an impressive talent for creating texture in his pieces. In "The white bed", for example, there is the fresh, 3D effect again: the cushions and bedding are inviting. There is also a fur that seems so tactile in "Portrait of Simon in a Vintage Suit".
For Hanna, painting can be a sort of meditation, and he has said in the past he takes "all my lessons from nature", trying to "organise some type of harmony within the chaos of nature," into something beautiful. And that beauty, he says, "is not an opinion, it's a reaction."