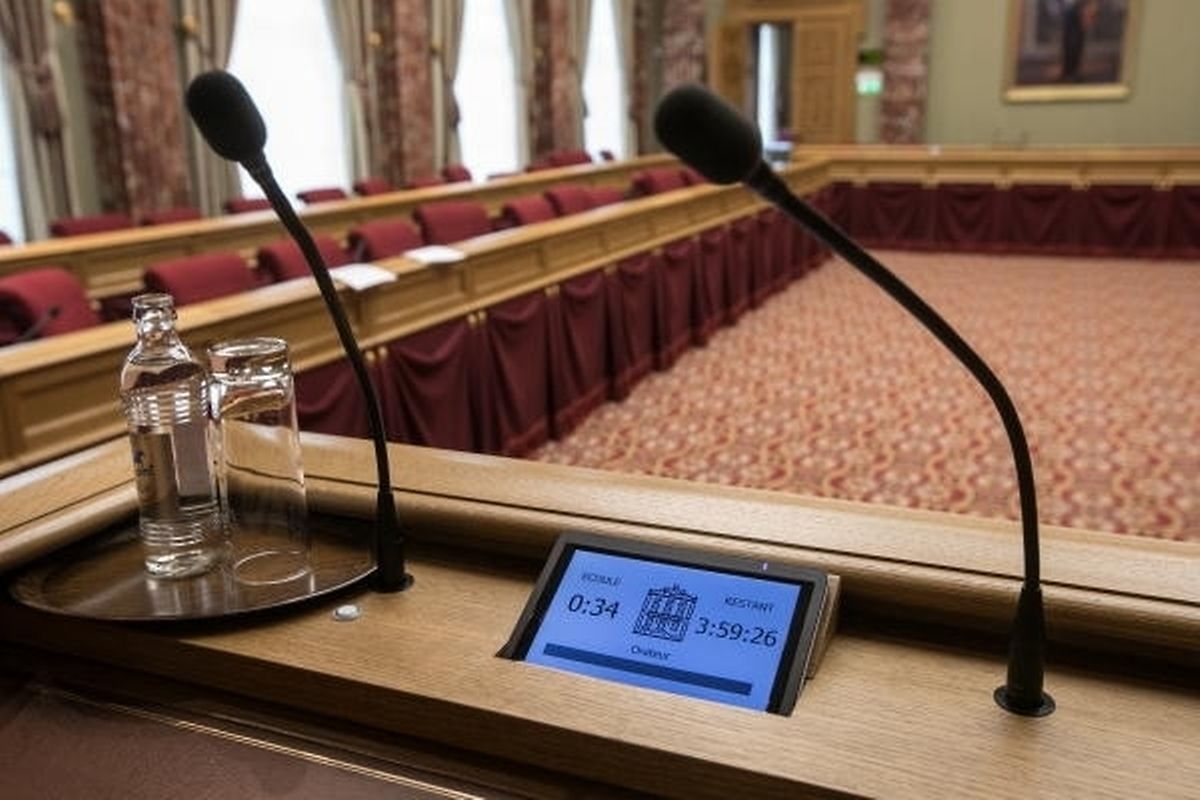 In the communal elections, 49 out of 60 Members of Parliament ran to keep their municipal mandate. 17 of them were defending their "MP-mayor" title.
District: Centre
In the city of Luxembourg, the Christian Social People's Party (CSV) was able to significantly improve its results from 2011, and is now in a position to hope for a coalition with the Democratic Party (DP). Serge Wilmes, who was being elected for the first time came in third behind "MP-mayor" Lydie Polfer (DP) and alderman Simone Beissel (DP), who could also defend her double title. The deputy Laurent Mosar, who was the top CSV candidate in the election campaign in 2011, came in 10th place. The CSV has won two seats. The LSAP MP Marc Angel lost a lot of votes and only came in at 18th place. The Left MP David Wagner improved his share of the votes and landed in 25th place. The only Alternative Democratic Reform Party (adr) MP in the centre district, Roy Reding, made it onto the municipal council.
In Hesperange the CSV "MP-mayor" Marc Lies and alderman Diane Adehm both topped the list and the CSV now has an absolute majority in that commune. Adehm, who won more votes than Lies during the legislative elections in 2013, came second to her fellow party member with 1,000 votes less than him. Challenger and alderman Claude Lamberty (DP) topped his party's list, but came only sixth overall. In January 2016, the Liberal moved into parliament to replace Guy Arendt (DP), after he switched to the Ministry of Culture as State Secretary. Lamberty will now sit on the opposition bench in Hesperange.
In Mersch, the Greens lost a seat, the participation of Green MEP Claude Adam could not change that. He topped his party's list and came in ninth place overall. He will, after a short time out, again be part of the town council.
District: South
In Mamer, nothing wil change, "MP-mayor" Gilles Roth (CSV) was able to defend his position as mayor, his challenger Roger Negri (LSAP) came in second place, so that nothing stood in the way of a continuation of the long-standing black and red coalition.
In Pétange, a CSV-internal duel took place between Pierre Mellina and Jean-Marie Halsdorf, with mayor Mellina defending his first place. Halsdorf, former mayor and CSV minister, came third overall. Because of his government mandate, Halsdorf had not stood in the local elections in 2011.
In the fusion commune Käerjeng, "MP-mayor" Michel Wolter (CSV) was able to significantly improve his vote and defended his position without any problems. Challenger Yves Cruchten (LSAP) landed in second place with a 10% increase in votes, with a gap between the two of almost 900 votes. For the past six years, the CSV has been leading the fate of a three-party alliance with the Greens and the BIGK, which did not run this year. Due to the good CSV result (three additional seats), it is now enough for a two-player coalition with the Greens. Adr top candidate, MP Fernand Kartheiser, did not make it into the Käerjeng town council.
In Bettembourg, "MP-mayor" Laurent Zeimet (CSV) will remain mayor too. He had forged a coalition with the Greens and the Liberals against LSAP in 2011, took third place, followed by Josée Lorsché (Greens) who landed in 7th place. Both candidates could only slightly increase the number of their votes (by three%). Gusty Graas (DP) lost approval in his community (-27%) and landed in third place.
In Esch/Alzette, the LSAP, headed by mayor Vera Spautz suffered considerable losses. MP and candidate Taina Bofferding felt that too. The LSAP MP landed with a minus of 13% compared to 2011 in fifth place. Even the Left MP Marc Baum could not improve his result. With a minus of 23%, he landed in third-to-last place.
In Differdange the Greens managed to get great results with "MP-mayor" Roberto Traversini (+ 21%). Traversini was able to improve his personal share of the vote by 85%.
In Sanem, the LSAP, lead by "MP-mayor" Georges Engel, lost eight percentage points compared to the last elections, but could save its seven seats. Engel remained the first elected, despite the loss of his vote, and was thus able to defend his position.
In Schifflange, CSV party president Marc Spautz came third overall with a slight increase in votes.
In Dippach the deputy and top candidate Max Hahn (DP) landed in second place with an increase of 40% and was able to defend his alderman position.
In Roeser, DP leader Eugène Berger lost 25% compared to 2011, and landed in third-to-last position.
District: East
In Junglinster, former mayor and minister Françoise Hetto-Gaasch (CSV) came in second, followed by Gilles Baum (DP), who improved his result from 2011 significantly.
In Grevenmacher "MP-mayor" Léon Gloden (CSV) was able to defend his position. Challenger and LSAP top candidate Tess Burton landed as top of the LSAP list in fifth place overall.
In Bad Mondorf the DP is the clear winner. "MP-mayor" Lex Delles more than doubled his vote, and the Liberals also succeeded in winning the absolute majority.
District: North
Diekirch is one of two municipalities in which the Socialists were able to defend their absolute majority despite losing votes. LSAP president and "MP-mayor" Claude Haagen lost 11% of votes compared to 2011, he nevertheless landed in first place and kept his double mandate.
"MP-mayor" Edy Mertens (DP) did not start with a DP-list in Troisvierges, but as a top candidate of the citizens' list "Ëlwenter Biergerlëscht", he reached the absolute majority right away and was able to defend his double mandate.
In Clervaux, "MP-mayor" Emile Eicher was able to defend his mayor's post, while "MP-mayor" Aly Kaes (CSV) only came second in the northern commune of Tandel. Marco Schank (CSV), former mayor of the municipality of Heiderscheid and later minister became mayor of the commune of Esch-sur-Sûre once again.
In Wiltz the CSV was able to get two new seats, but the LSAP remained the strongest party. "MP-mayor" Fränk Arndt (LSAP) remained in first place, despite slight losses in votes. Whether he will still be mayor is not yet decided.
In the majority-commune Useldange, the Green MP and alderman Gérard Anzia came in 7th place. However, his place on the town council is secure.
Some "MP-mayors" didn't make it
"MP-mayor" Henri Kox in Remich und "MP-mayor" Joëlle Elvinger (DP) in Walferdange could not defend their double mandate.
The mayor in Remich will be picked by the DP and in Walferdange it will be the CSV.
In majority-commune Weiler-la-Tour, "MP-mayor" Cécile Hemmen (LSAP) landed in second spot.
In Kehlen, Félix Eischen (CSV) earned the title of "MP-mayor," just as Octavie Modert (CSV), who came straight in to first position in the majority commune of Stadtbredimus.
CSV MP Nancy Kemp-Arendt got a seat on the town council in Mondercange. CSV MP Sylvie Andrich-Duval in Dudelange and Marcel Oberweis in Steinsel, could -- despite losing votes -- keep their seat on the communal council.
In Dudelange, where the LSAP managed to save its absolute majority, MP Claudia Dall'Agnol could keep her communal mandate without losing many votes.
11 MPs did not run
CSV parliament section president and national top candidate Claude Wiseler was not on any communal lists, along with CSV MPs Martine Hansen and Paul-Henri Meyers.
Not running among the 13 DP MPs were André Bauler, Alexander Krieps and Anne Brasseur.
Among the 13 LSAP MPs who did not run were chamber president Mars Di Bartolomeo, Alex Bodry and Franz Fayot.
For the Greens, it was former alderman of Luxembourg City Viviane Loschetter who did not candidate and for the adr it was former mayor of Frisange Gast Gibéryen.
(By Michèle Gantenbein, translated from German by Barbara Tasch)