"I am so sick of it"
"I am so sick of it"
A good job, a beautiful wife, and nice children. On the whole, Frank Paetzel should be very happy. But he isn't, as the 43-year-old suffers from an incurable kidney disease. In an interview with wort.lu Frank talks about the illness that governs his entire life.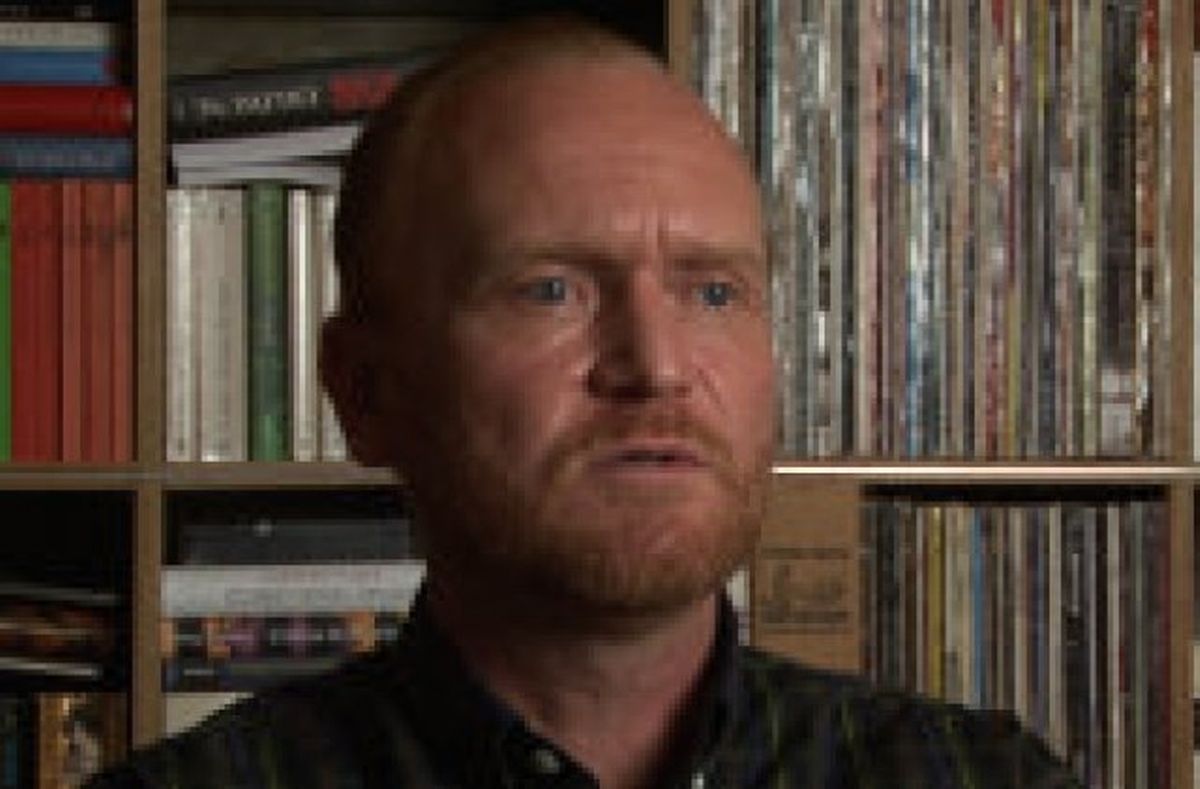 A good job, a beautiful wife, and nice children. On the whole, Frank Paetzel should be very happy. But he isn't, as the 43-year-old suffers from an incurable kidney disease. In an interview with wort.lu Frank talks about the illness that governs his entire life.
"For over 25 years I am confronted with death on a daily basis. I am so sick of it," says the 43-year-old at his apartment in Luxembourg City.
"I suffer from Alport syndrome," says Frank in a calm voice, as he begins to talk about the disease, a genetic defect. "I have had this gene defect since I was born, but the illness didn't manifest itself until I was a teenager. I was diagnosed when I was 14." There is no cure.
Two transplants in 20 years
To date, Frank has undergone two transplant surgeries. He received his first deceased donor kidney almost 20 years ago. He had then already been undergoing dialysis treatment for five years. For some four and a half years everything went well, until Frank's body suddenly rejected the organ, and he had to go back to dialysis.
After several months, he received a second transplant. His own mother donated a kidney; but after some time this organ, too, failed. This was about a year ago. "The reason is unclear," says Frank. "Maybe my time was just up."
Dialysis – a vital and exhausting process
Since then, Frank once again needs to undergo regular dialysis. Three times a week he has to drive to the hospital in Kirchberg to receive the four-hour treatment to clean his blood. While this is indispensable to him, it also robs him of his strength.
"It's like running a marathon, incredibly exhausting. I always feel tired afterward, my limbs are floppy and I have a hard time concentrating. And on top of that I have fits of dizziness," Frank says.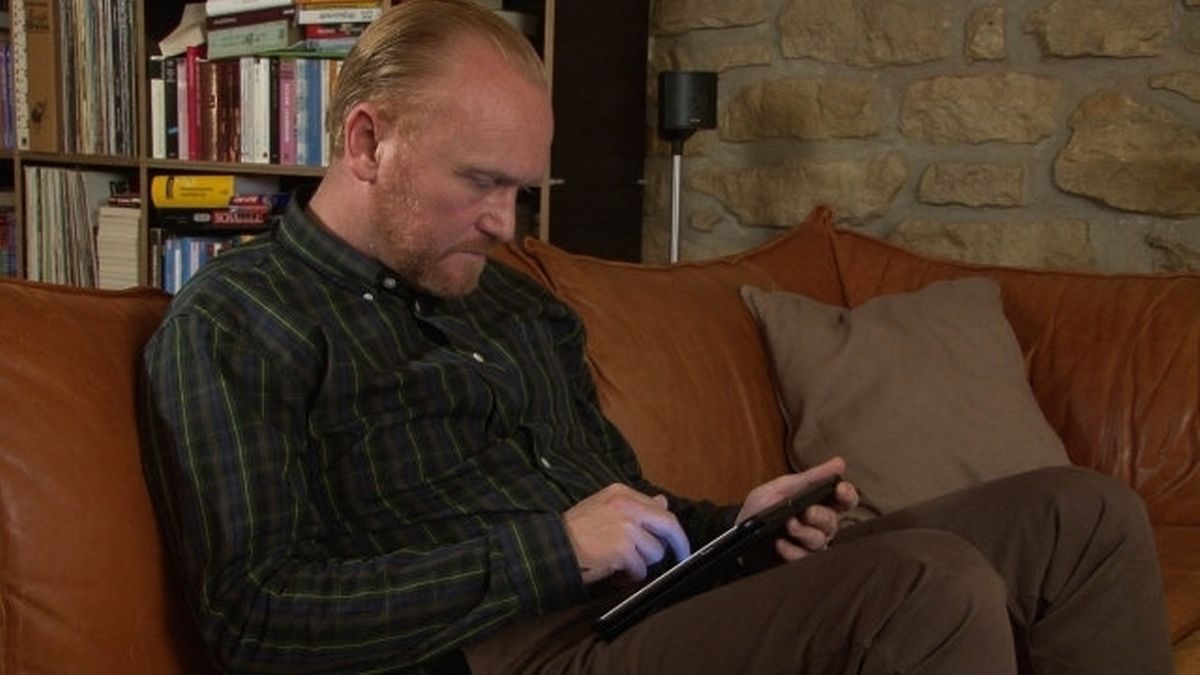 He also needs to follow a strict diet low in phosphate and potassium. This means that a variety of fruit, as well as potato-based and dairy products, and also meat and fish are either forbidden or only allowed in small quantities.
Even more gruelling is the fact that he is allowed to drink only 500ml of fluids a day. "I feel like a man in a desert. I'm always thirsty."
Limitations on the job
Working for a mobile services company as a Contract Manager, Frank's illness has also had an effect on his job. While his work requires frequent business travel, Frank always has to coordinate his trips with hospital treatments. "It's difficult and requires a lot of organisation," he says.
But, Frank says that he can count on his employer, and that his supervisors especially have been very supportive, also because he needs to take time off work to receive his treatments.
Still, Frank fears losing his livelihood. Rather, the uncertainty in his life is also a burden on the relationship with his wife. Going out, having fun, being spontaneous – all this is no longer possible.
The illness has simply lowered their quality of life, says his partner Ayşen. She says Frank is often too tired to talk about the day in the evenings. "I try to handle it, by helping Frank and supporting him. But it is frustrating, because I cannot help him. I don't know what I'm supposed to do."

Last year, the 28-year-old had herself checked as a potential donor. However, doctors said it would be a risk for Frank, with the chances for a successful transplant low due to the number of antibodies in Frank's system.
The situation in Luxembourg is "catastrophic"
Frank does not know how things will continue. But he is certain that, without a donation, he will only have a few years left, and that the side effects of dialysis could put him in a life-threatening position.
He says he can never relax, always thinking about his position. But it's not just his current situation and the nerve-racking wait for a kidney that are on his mind. Frank is upset, almost angry, about the Luxembourg system of harvesting organs.
"In Germany it's bad, but here in Luxembourg it's catastrophic," he says. Frank explains, while harvesting organs from cardiac death patients was possible, only organs from brain-dead patients were carried out, aside from live donations.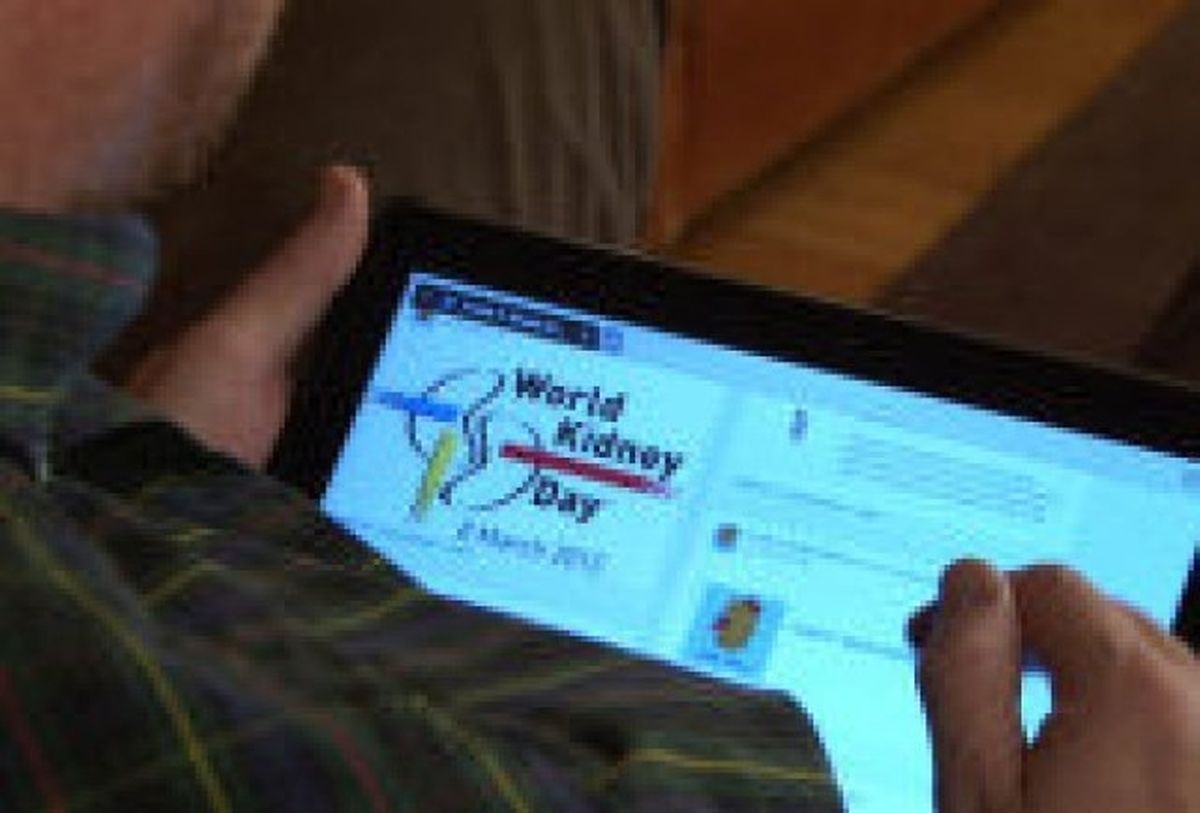 But the percentage of patients dying from brain death is extremely low and only makes up a one digit percentage of all deaths. "Most deaths are related to heart problems. Sure, it is more laborious and more complicated logistically to harvest organs from these dead. But when there is a shortage, it should be done. In my opinion there is a need to improve."
Awareness-raising via Facebook
There is an overwhelming sense of desperation, and Frank has therefore decided to take action. The route he's taken though might seem unusual. While others use social networking sites to maintain friendships, Frank has started a Facebook page for another reason.
Under the name "Frank P. Needs Kidney" he wants to raise awareness, for organ donation in general, but also his case in particular.
Maybe, he says, he could reach people this way and at least make them think about the issue. But maybe even more is possible. "In the US it is common to use social networking sites to look for organ donors," says Frank, with the small hope that he too may find his life's saviour this way.