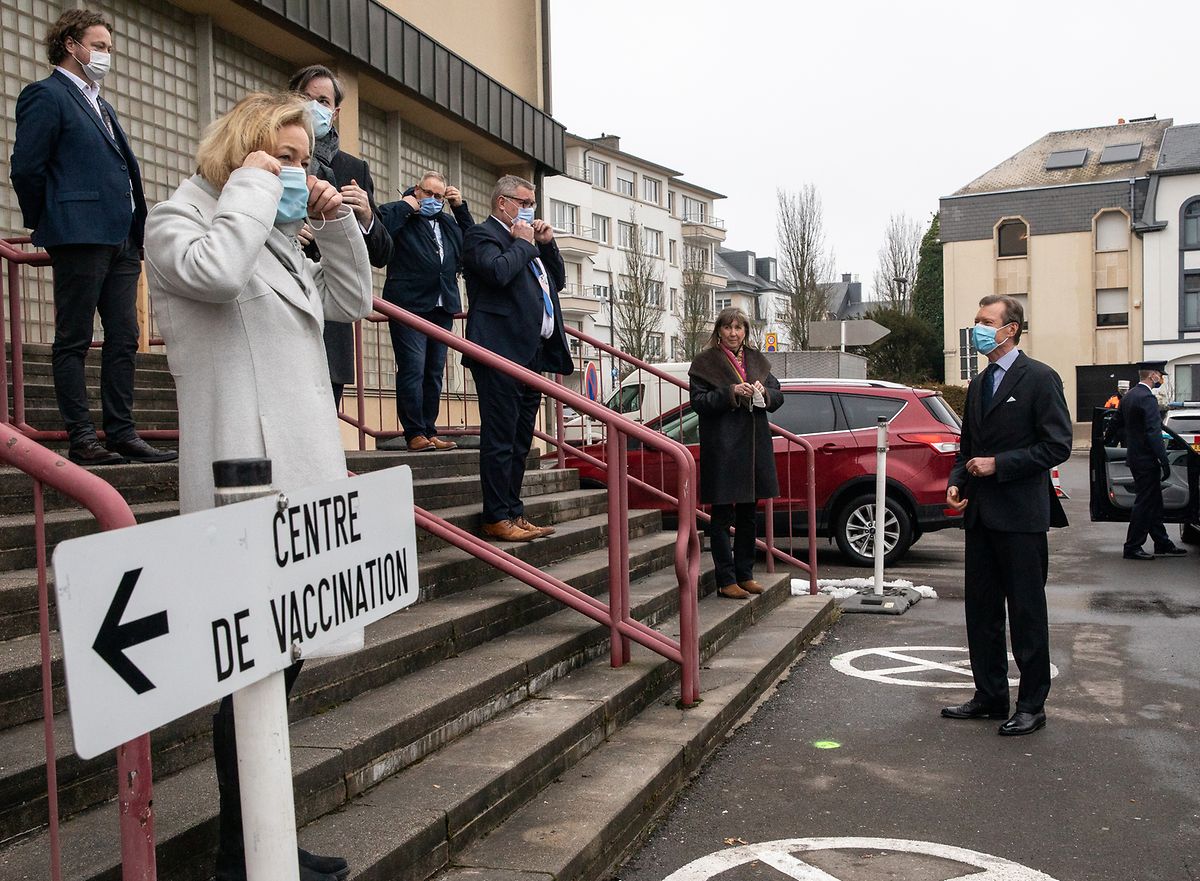 A testing site during a visit of Health Minister Paulette Lenert (trying on her face mask) and Grand Duke Henri waiting at the bottom of the stairs this month Photo: Guy Jallay
The Covid-19 disease is picking up pace in Luxembourg as the government's vaccination programme - one of the slowest in Europe - continues at a steady pace, numbers showed on Wednesday.
A total of 1,012 people received the vaccine on Wednesday, signalling a slightly higher pace than the daily tally over the past week.
The total number of doses that has been handed out stands at 14,252, a number that includes 2,327 people who have been given the required second dose. The rest has so far only received one shot.
At 2.12 doses handed out per 100 people, Luxembourg's vaccination rate is below the 3.05 average in the EU. Only three countries - the Netherlands, Latvia and Bulgaria - have an even lower reading.
At the same time, Luxembourg recorded an increase in new infections last week, a regular update by the government showed. There were 999 new infections during the period, up from 843 the previous week.
The number translates to 159 infections per 100,000 inhabitants, still below the level of 200 per 100,000 above which a country is considered to be an area with a particularly high infection rate.
There were 1,000 more people that went into quarantine in the last seven days compared to the previous week, after being in contact with other patients. The number of deaths jumped to 14 from 9 over the week.
On Wednesday, the country reported 203 new cases of Covid-19 ad one new death, bringing the total number of fatalities since the pandemic started to 587. The number of patients being treated in hospital, now at 71 has remained relatively stable over the past days, however.
---
The Luxembourg Times has a new LinkedIn page, follow us here! Get the Luxembourg Times delivered to your inbox twice a day. Sign up for your free newsletters here.