Inside London's huge experiment in predicting the housing future
Inside London's huge experiment in predicting the housing future
Any project that stretches decades into the future is bound to hit a few snags, but few could have anticipated, in 2013, that one of those snags would be Britain's voluntary exit from the European Union.

(Bloomberg) In 2013, Knight Dragon Developments purchased a 150-acre chunk of land in London. It was on a peninsula across the River Thames from Canary Wharf, a development consisting mostly of banks and financial institutions. The previous owner's plan was to use it largely as a kind of 'back office' space for the white-collar companies: A mix of office buildings with a few apartment buildings thrown in.
Knight Dragon had something else entirely in mind. Developers envisioned a city within a city: Greenwich Peninsula, a place with more than 15,000 housing units and 1.1 million square metres of ancillary development such as hotels, retail, and schools --a place that would appeal to the millennials and yuppies of the future. The whole plan would take up to 25 years to build and cost £8.4 billion (€9.6 billion).
Any project that stretches decades into the future is bound to hit a few snags, but few could have anticipated, in 2013, that one of those snags would be Britain's voluntary exit from the European Union. Today, with the looming uncertainty of a 'hard Brexit' threatening to derail London's economy, and with it, its real estate market, Knight Dragon has been forced to balance an existential threat to its entire future with immediate construction goals.
"Whoever came up with the phrase 'Brexit' deserves a medal and a bullet," said Richard Margree, Knight Dragon's chief executive officer. "The opaque nature of the problem means that everyone sits there and says, 'Well, are we going to lose 75,000 banking jobs and hundreds of thousands of workers, or will a deal get done?'"
Instead of waiting for an answer, Margree said, he and his development team "have to remain robust enough to carry on with the overall vision."
The Plan
Even without Brexit, that vision represents an enormous challenge. Knight Dragon has to design a place where thousands of people, some of whom haven't even been born yet, would want to live, in effect becoming futurists by attempting to anticipate, design around, and ultimately shape the habits and preferences of the next generation. It's making a city from scratch at a time when technology and individual lifestyles are evolving faster than ever before.
Of course, every building is ostensibly meant to stand the test of time, and every major development, from Hudson Yards in New York to London's Royal Wharf to Forest City in Malaysia, is designed with changing demographics and market requirements in mind. What separates Greenwich Peninsula from the rest of these developments is its scale in relation to the city it's part of, and the fact that a single company owns the entire development. Hudson Yards is only 14 acres, Royal Wharf is 40 acres, while Forest City, which is thousands of acres, isn't a part of much of anything.
In contrast Greenwich Peninsula, which is situated in London's Zone 2, represents a comparatively large chunk of the city, and thus, depending on how the city expands (or, conceivably, shrinks), the Peninsula's development could affect residents in the rest of London to a degree that hasn't been felt since the city's frantic rebuilding projects after World War II.
"There is a danger in futurism," said Margree. "In trying to be futuristic sometimes, you end up going backwards."
Shaping Taste
Most contemporary developments are virtually indistinguishable: open-plan kitchens, stainless steel appliances, floor to ceiling windows, waterfall countertops, and recessed lighting. But anyone older than 10 will remember that it wasn't always that way. There were once softer, less exhibitionist times, when windows were smaller, kitchens and dining rooms were separate, and walls weren't always white.
And we may soon return to a less harsh, mid-century look and feel as tastes change, living spaces get smaller, and ideas about family and sharing space evolve.
Margree's job, in turn, is to thread the needle between what people think they want now and what he and his designers think they'll want in the coming decades.
On the face of it, this is an unenviable task.
"No one really knows what people will want in 25 years or longer," said Witold Rybczynski, a professor of urbanism at the University of Pennsylvania who wrote the book Makeshift Metroplis: Ideas About Cities. "Futurists have an awful record, because predicting the future is really quite impossible."
Zone 2
Spread across an area twice the size of London's Soho, this area already houses the 02 Arena, a giant, covered concert stadium, along with a cluster of apartment buildings to the south of the project that had already been built. In its totality, the project is about 10% complete.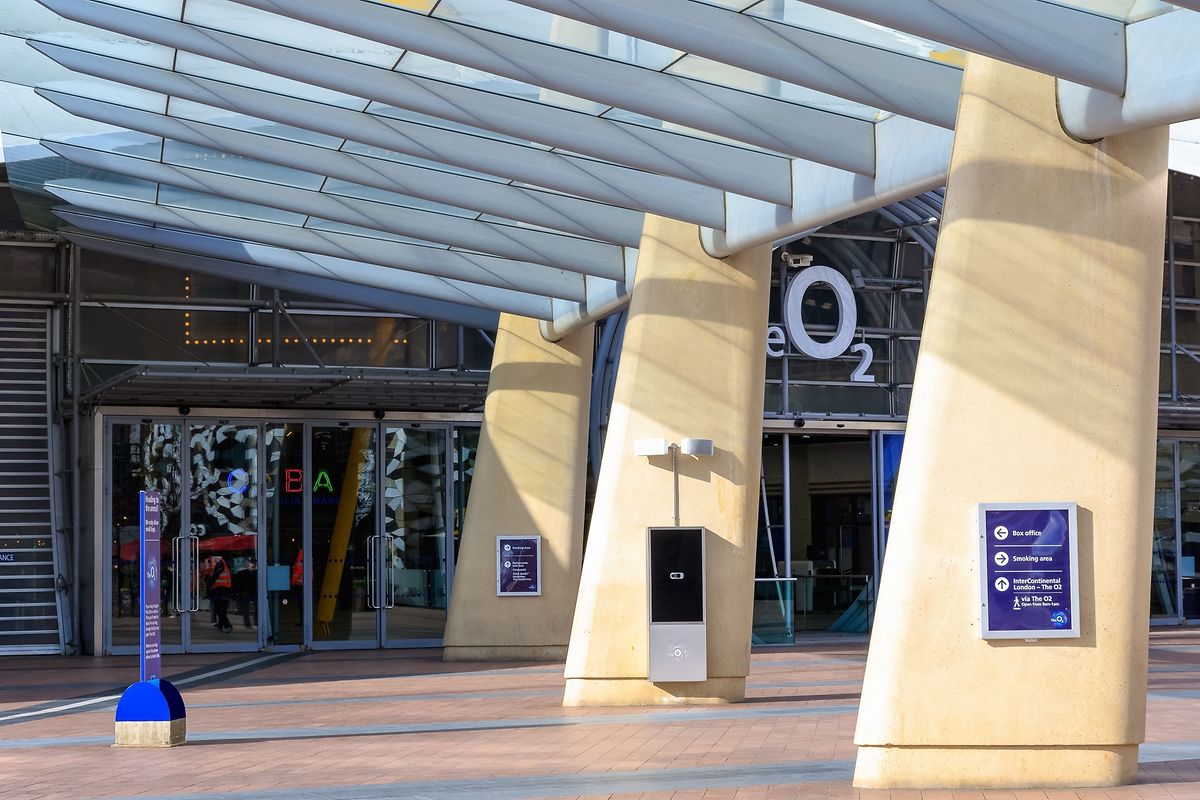 A row of condominiums designed by the mega-firm SOM are either complete or about to be completed, while a park and tube line are currently under construction.
Recently, Santiago Calatrava, an architect best known for his dramatic skeletal structures, unveiled a plan for 'Peninsula Place,' a cluster of buildings that will house 800 apartments, a cinema, and a winter garden with an 'urban forest.'
Twenty-five percent of the project is set to be affordable housing (for families making less than £90,000 a year and over which has been a notable furor regarding their number, scale, and positioning in the development), while most of the rest will be classified as 'luxury.'
This is London's less-desirable Zone 2, which is further from the city centre, though, so classification should be put in context: Unlike much wealthier, more central neighbourhoods such as Belgravia or Notting Hill or Regents Park, where apartments can cost in the tens of millions of pounds, these are high-end flats for the aspirational middle and upper-middle class. Studios currently start at about £350,000, and the most expensive apartments top off at around £2 million.
In contrast, the Battersea Power Station, a 42-acre, mixed-used project that's part of the Nine Elms redevelopment plan in southwest London, has two bedrooms for sale starting about £1.3 million, while the project's penthouses start at about £8 million. Royal Wharf's apartments range in the more modest range from around £365,000 to about £1.3 million.
"There's no doubt that if you took our SOM-designed buildings and put them in more 'established' locations, the price point would be different," Margree said.
Building in Phases
Margree said the project will be completed in phases. Knight Dragon is owned by the heir to the New World Group fortune, Henry Cheng-Kar-Shun, whose net worth is pegged at about $16 billion (€13.8 billion). Structuring the growth in waves means that developers can adjust pricing, inventory, and amenities as the project evolves and they get a better sense of demand.
Whether it's a result of financial imperatives or something else, Knight Dragon might have stumbled into the one approach to urban planning that's worked in the past.
"One of the mistakes planners make is when, if it's a big project, they think it needs a big building or big idea to drive it," Rybczynski said. "They need to allow it to take place in a piecemeal fashion instead."
Piecemeal projects that have worked, he said, "are of course not as exciting in terms of marketing, because you're sort of admitting you're not quite sure what's going to happen." (Projects such as New York's Levittown or Hudson Yards, by contrast, are conceived of as a single unit and built accordingly.)
When planners have had grand concepts but have allowed them to flourish naturally (the city of Philadelphia, for instance, or Beau Nash and John Wood's designs for the UK city of Bath), they haven't been "forced to predict what kind of houses people would need, because it didn't matter," Rybczynski said. "Individual efforts suited the time and place."
Knight Dragon is, consciously or not, attempting a slightly larger-scale version of this phenomenon.
Each development, which is never more than 1,000 flats, is designed by a different architectural firm, while the master plan is overseen by the firm Allies & Morrison. As Knight Dragon moves from one cluster of developments to another, it's able to tweak its specifications based on the behaviour of past residents.
"There's the temptation to try to future-proof everything," said Margree. But "what people want and how they want to live their lives— can you dictate that to them?" he asked rhetorically. "If you truly believe in the idea of community, you have to base [designs] on how they live around spaces."
The way that current residents of the peninsula cut through parks, for instance, has changed the way that the company has planned its pathways and recreation areas. More profoundly, the way that current residents actually use their flats has compelled the company to pivot from indoors to outside.
"You'll live where you live for all sorts of reasons," Margree said. "But one of them won't be the size of your en-suite bathroom."
Conventional Wisdom
Margree and his team have found that size matters less than finishes, and the view matters less than natural light.
"The assumption has been that if you're by a river, people will want views of a river," he said. "But apartments facing away from the water have sold just as well, if not better."
And the accessibility of restaurants and public transportation matter more than a building's so-called amenities.
But it's not simply about catering to immediate needs: Conventional wisdom dictates that small units—with one and two bedrooms—sell the fastest, Margree said.
"And if you build those and sell those, yes, that might deal with your short-term cash-flow," he said. "But if you're serious about building the idea of a [sustainable] community, you'll do it differently."
To that end, they've specified that flats targeted toward youngish professionals have an adaptability—studies in some flats can be easily converted into other bedrooms or nurseries -- which means they have windows and often an en-suite bathroom-- while all rooms are wired as best as possible for whatever future technology might be needed.
Hallways are widened slightly so that they can accommodate pushchairs, and -- counter to current notions of millennials owning next to nothing -- Knight Dragon is building an almost excessive amount of storage space into flats, because they found that "families need more of it."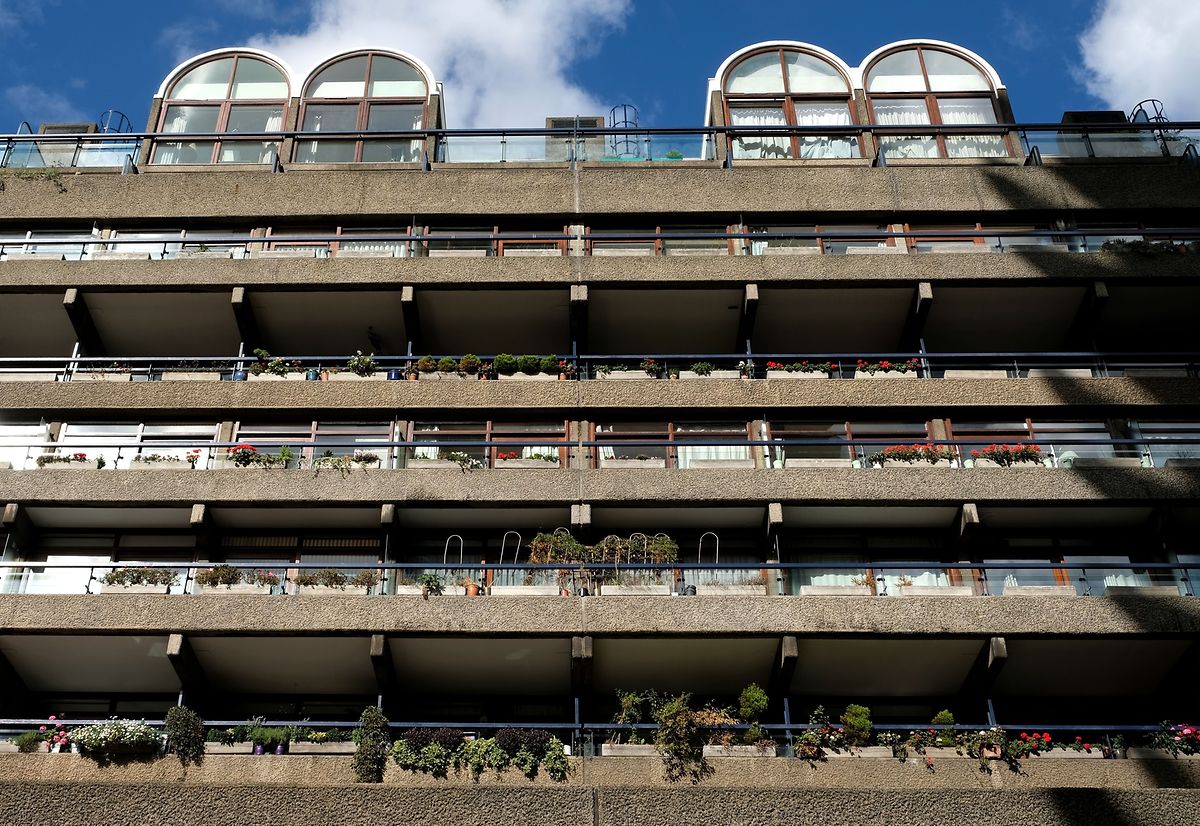 Margree is aware that he's currently developing a chunk of land in a city that's seen dozens of comparable failures. After World War II, when much of the city had been bombed and there was a stark housing shortage, developments such as the Barbican, Aylesbury, and Robin Hood Gardens were thrown up -- and almost universally loathed by residents and critics alike.
Greenwich Peninsula, Brexit or no Brexit, Margree said, will not be another disappointment.
Failure, he said, could occur only if the project's backers lost their nerve.
"Things like Brexit are unwelcome," he said. "But saying, 'let's sit back and let the momentum leak out of our boots?' That would be a tragic mistake."