Intelsat CEO: 'We're going through a complicated year'
Intelsat CEO: 'We're going through a complicated year'
The Luxemburger Wort chats with Intelsat Chief Executive Steve Spengler about the company's complicated year, its failed merger with OneWeb and its future plans to stay competitive.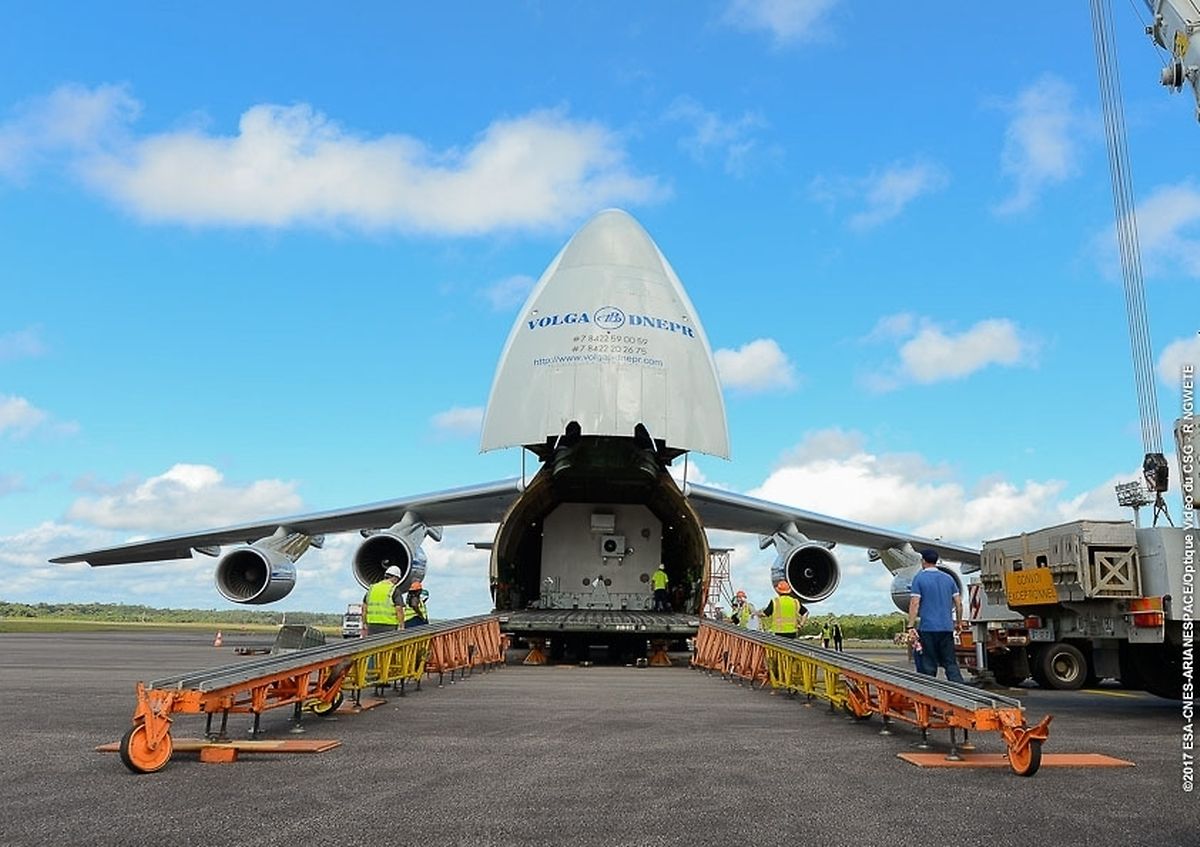 The Luxemburger Wort English team sits down with Intelsat Chief Executive Steve Spengler – in Luxembourg for the company's board meeting on September 7 – to discuss Intelsat's recent performance, its failed merger with OneWeb and SoftBank and its future plans.
Q: When we look at the annual results, Intelsat seems to be having a complicated year.
A: It has been a complicated year, but, overall, I would say our business has been stabilising in 2017. It's not without challenges. There are always challenges, but there are also a lot of opportunities and things that are happening in the business. The launch of the Intelsat 37e satellite would be our third launch this year, which is really exciting. Getting new capabilities into space is always something that is important for our customers and for what we can deliver.
We have made some solid progress in our media business in 2017. We are making good progress across our mobility services for maritime and aeronautical services. We continue to face challenges in our broadband business, which is a very important one. It's going through some transition in terms of older technology and services to newer ones. We face all of this in 2017, but, overall, we feel good about the stabilisation of aspects of our business that we haven't seen in recent years.
Q: Is business stabilisation good enough as a business objective when your competitors, as well as technology giants, are seeking to move forward and build their own networks?
A: It's not enough. It's our objective for 2017 because, with the business we have had over the year, we have had to address historical services that naturally come to an end of life and also the growth of neuro services. Our focus has been on investing for the future. We have made huge investments in our next-generation EPIC satellite fleet, which is an all-digital architecture that brings new capabilities in terms of the performance of satellites, the economics we can deliver to our customers. It also enables greater access to these services, meaning we can make it easier for customers to utilise this network.
We're investing in this part of our network, and we have invested in very important partnerships in the future, whether it's OneWeb or Kymeta or some other internet and technology companies that can help us integrate satellite in terrestrial types of solutions together. I feel very good about what we have done in our leadership – in innovation, in technology – to help be part of this future for satellites.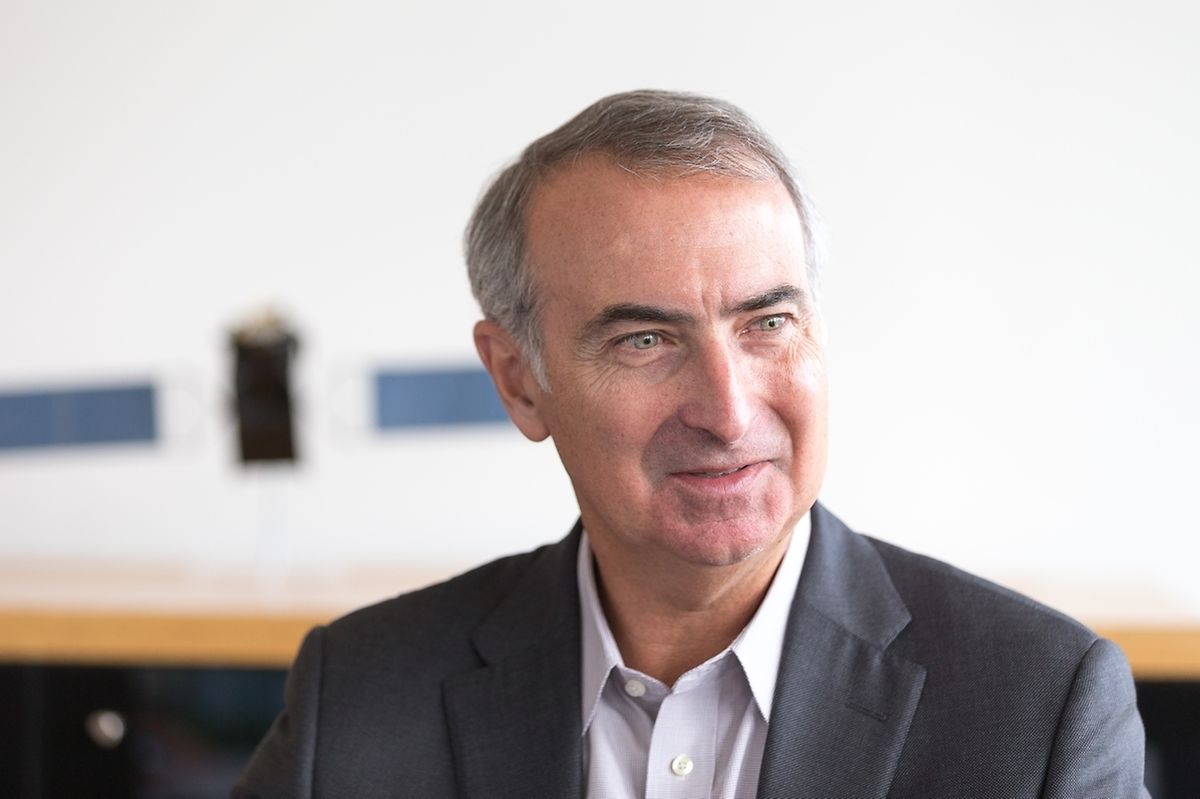 Q: What kind of partnership is still on the table with OneWeb?
A: We are disappointed the merger transaction didn't come together, but, prior to that, we had established a very important and comprehensive partnership with OneWeb, and we will continue to work with OneWeb and SoftBank.
That partnership has two primary elements. One element is service-based and focused on technology, where we are working with OneWeb to develop inter-operable services between our geostationary fleet and OneWeb's lower-orbit fleet so we can create a terminal that can access both networks and then services that incorporate both networks for various applications and verticals.
This work is continuing with OneWeb in terms of developing these new approaches for these sectors. We think that's extremely valuable because we are going to be able to leverage the strengths of both the Intelsat Epic fleet and the LEO fleet of OneWeb, giving customers global-type services with a diverse type of capabilities with the two fleets. It offers lower legacy-type services, and that's important.
There is a lot of diversity in terms of the types of customers who can be served with these kinds of services, whether it's mobility customers, broadband customers or government customers. These three areas are probably going to have the most relevance to these joint-services. So this work is continuing. We are constantly looking at how we leverage each other's network and capabilities in relation to that.
The second element is the commercial go-to-market part of it, and we have previously established an agreement with OneWeb and SoftBank to be the distribution partner for SoftBank for several key verticals. Mobility is one of them, then some enterprise services for oil and gas and other areas like that. Another area is government services.
So we're working with OneWeb on the technological and service solution, and then we have responsibilities to market to those verticals and to be the lead distribution into those verticals. It's a very collaborative effort in that regard. The relationship is very good with both companies, and this is still a core part of our strategy going forward. We will be able to deliver some very unique things to our customers.
Q: Why was the merger attractive if the relationship is so good between the three companies?
A: In a combined organisation, there is the ability to have closer cooperation, more synergies in terms of the integration of people and networks. Once we became one company, there would be the ability to really dig deep and find every opportunity to optimise and create value across not only our respective fleets but our operations and people. You get an extra level of capability in doing that. Having said that, we are going to lay a commercial framework to take advantage of it as much as possible. Some things aren't going to be possible, but we think the core elements will be.
Q: How can the fact your bond holders didn't approve the merger be interpreted? Did they expect a better financial offer?
A: That was a challenging part of the deal. We knew that from the beginning, and we thought we had a compelling economic case to present them in terms of what they would get out of the deal. We also felt we demonstrated a real strategic push for the company that would value their investments. Unfortunately, it didn't come together, and we didn't reach an agreement on that valuation.
I cannot go into the minds of bond holders or bond investors, but we could not reach an agreement on a price that was satisfactory for them and made sense for us. Sometimes that happens in transactions, and, unfortunately, it didn't come together this time.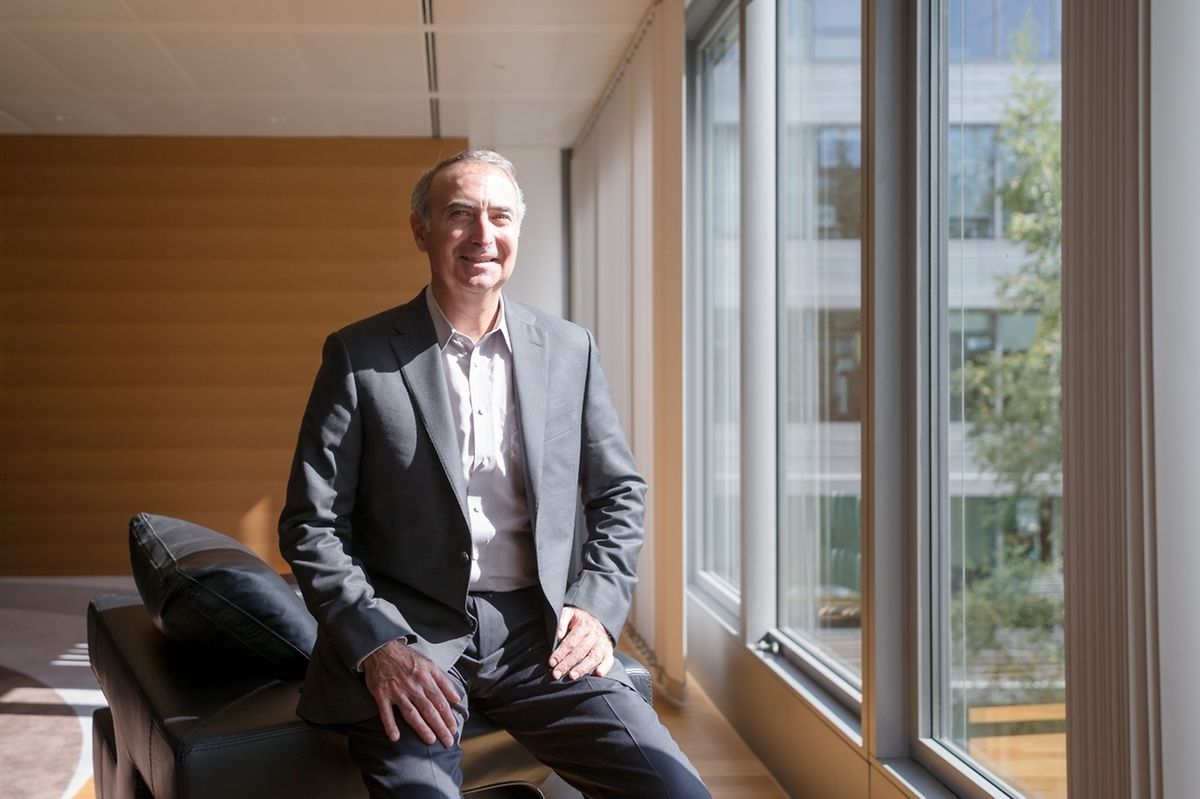 Q: How do you personally feel about the failed merger talks?
A: I feel disappointed we weren't able to convince them this was the right thing to do. It doesn't mean there isn't a future opportunity. The door is never completely closed. We just have to see if they have a different opinion in future.
Q: So you would back a future merger?
A: If the conditions are correct, we are always open to considering things, but there is nothing to speak of.
Q: What role did SoftBank play in the failed merger talks? Did investors fear its growing portfolio of investments and aggressive acquisition strategy?
A: Again, I can't go into the minds of bond holders and say whether there was fear or not. From an economic equation, they wanted more, and we didn't feel this was the right thing to do. So it didn't come together. Our relationship with SoftBank is great, that's not so much the issue. It's really just where the bond holders landed on this.
Q: You previously stated that the merger could have helped Intelsat to reduce its $14.5 billion (€12.1 billion) debt as per your latest annual report. With the deal off the table, how is Intelsat planning on reducing its debt?
A: This transaction with OneWeb and SoftBank was a strategic transaction and also had pure financial benefits. We were intending to reduce the company's debt as part of that transaction by more than $3 billion. We have to continue to manage our debt structure, which we feel we have done very well in the past. We have continued to invest in the company, we have continued to invest in our next-generation satellite fleet and partnerships. It has impeded us in terms of the types of things we want to do strategically, but it's something we have to manage.
This year, after the transaction ended, a large portion of our 2019 debt has been refinanced to 2025, and so we were able to do that transaction. We still have some more to do on 2019 with the turmoil we have, but we feel we can manage our debt structure well, and we are going to look for opportunities and how we can reduce the overall debt going forward.
Q: The industry is in complete transition, with new businesses and actors emerging and launching satellites. A global player like Intelsat needs funding to continue to grow. Will the $14.5 billion debt have an impact on that growth?
A: We have had the ability to continue to manage our debt because we have solid cash flows. We were able to manage our debt, and we were also able to invest. We have continued to invest consistently over the years in the next-generation satellite fleet. We have invested in OneWeb. We have made an investment in Kymera. We continue to do smaller transactions with technology companies to help develop new products and services. We will continue to do that if we will have the ability to continue to do that. The key is to develop new services and capabilities and invest in new partnerships.
Q: What kind of new services are you introducing?
A: One of the things we are focused on over the long term is how we can build services that are easier for customers to use and implement. A satellite has some tremendous capabilities that are unique to the satellite sector in terms of reliability, broadcasting, content and information, cost effective, in terms of its reach in every inch of the globe.
We think these attributes are going to continue to be very valuable for applications like mobility or the internet of things or connected cars or connecting the unconnected in the world. What we are trying to do is to find ways to make the use of these services simpler and easier for our customers and increasingly more integrated into terrestrial solutions.
How do we bring satellite solutions to mobile operators to help them extend their networks to remote areas? It's an integration of terrestrial wireless with satellite technology. How do we enable service providers to leverage a satellite link, an internet link, perhaps a fibre link, all simultaneously in a more dynamic way? How do we simplify and bring the size of the satellite terminal and its complexity to a point where it's very easy to install, to commission and maintain?
That's why we have invested in Kymera and are looking at other technologies. These will be enablers of new applications for mobility or the internet of things, where a satellite will play an essential role to create that reach and capability globally.
Q: New actors are trying to disrupt the traditional satellite business. What is your attitude towards them? Are you looking to create partnerships or acquire technologies you cannot find elsewhere?
A: There are great opportunities for partnerships. Looking at our engagement with OneWeb, a start-up company trying to create new ideas and approaches to communications, we felt this could fit very well with our strategy and what we have. We will embrace these news ideas where it makes sense for our customers and the types of services we are trying to bring forward.
We want to leverage anything we can in that space because we think it's healthy, and it's innovation. There is a great ecosystem of innovation around us. We want to help stimulate some of that. That's why we have invested in certain places. The innovation that has come along is a net positive for all of this. It causes companies like our own that have been around a long time to look at how we serve customers, applications and markets in different ways. We must help our customers to advance to the future.
We have an innovation group, and it is engaging externally and internally constantly. A lot of the things we have done with external partners have had their genesis with our innovation team. But we are also trying to create a culture where people are thinking outside of the box and broadly about how we can leverage everything that's around us.
Q: What makes you different from your competitor SES, which is also headquartered in Luxembourg?
A: We have a lot of respect for our competitors. We think we do a lot of things very well, we think they do things well. There is a similarity in that both SES and Intelsat are global, probably the most global satellite communications companies. We have different strategies. We compete in various areas, and we cooperate within the industry where we find opportunities to cooperate through the EMEA satellite operators association or other types of areas.
One thing about the satellite industry is that there is a large degree of cooperation required around spectrum. We all have spectrum rights and authority, but, when it comes to locating satellites near each other, this requires cooperation and negotiation. It's an industry that has a unique engagement between competitors.
About Intelsat
Headquartered in Luxembourg, Intelsat is a global communications satellite services provider listed on the New York Stock Exchange. According to Nasdaq at 11:15am on September 7, the company's shares traded at $3.80. In Luxembourg, Intelsat employs 20-odd people, predominately in corporate functions.
(Roxana Mironescu, roxana.mironescu@wort.lu, +352 49 93 748)