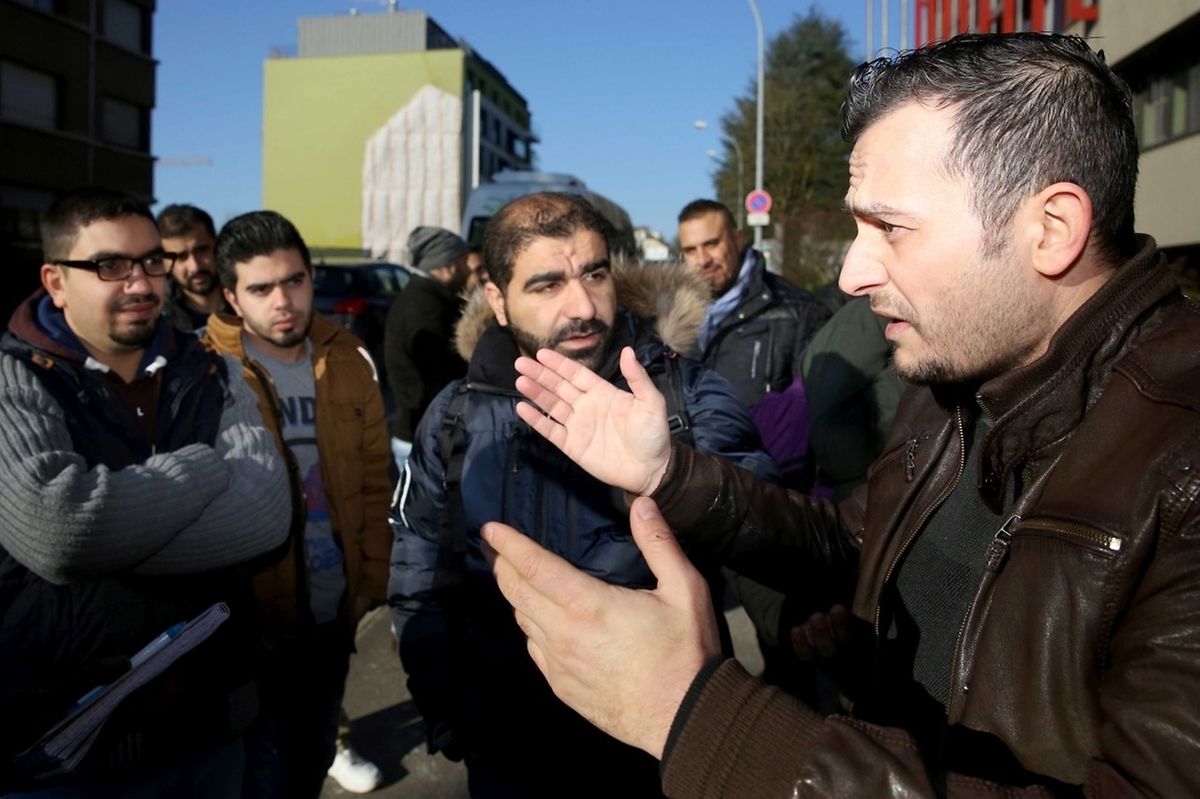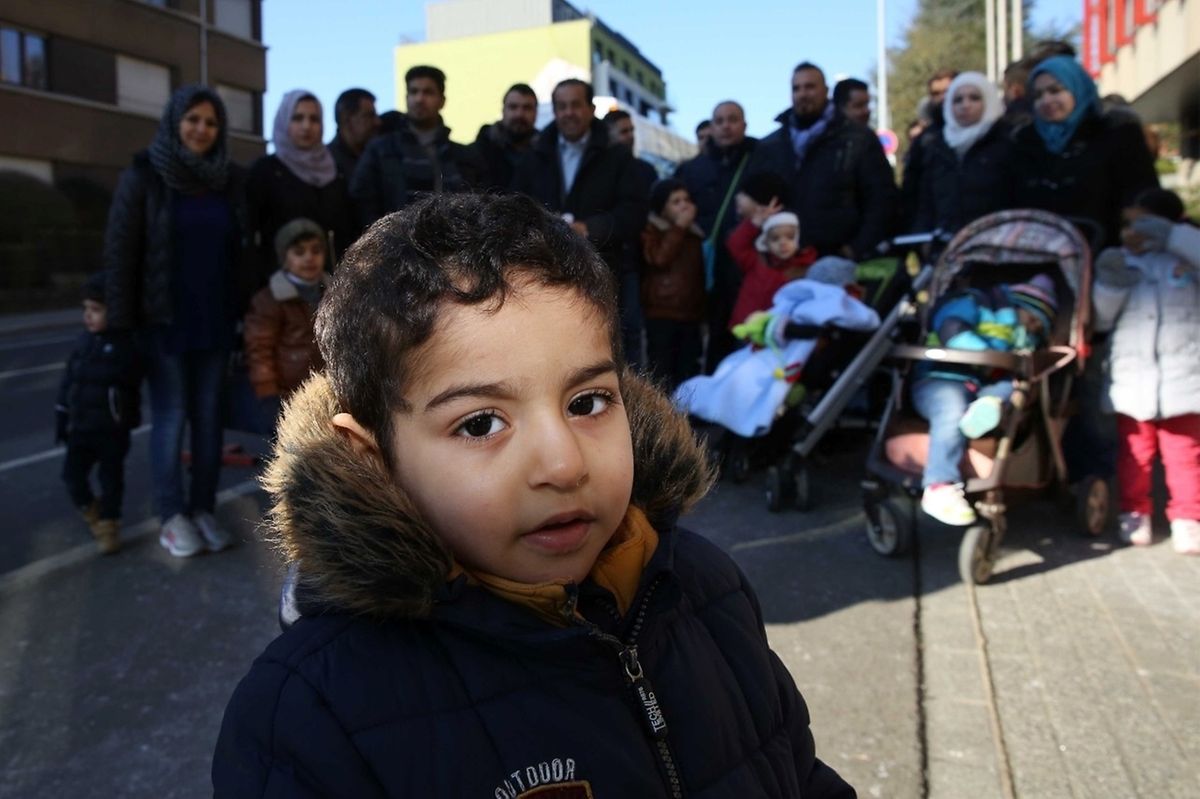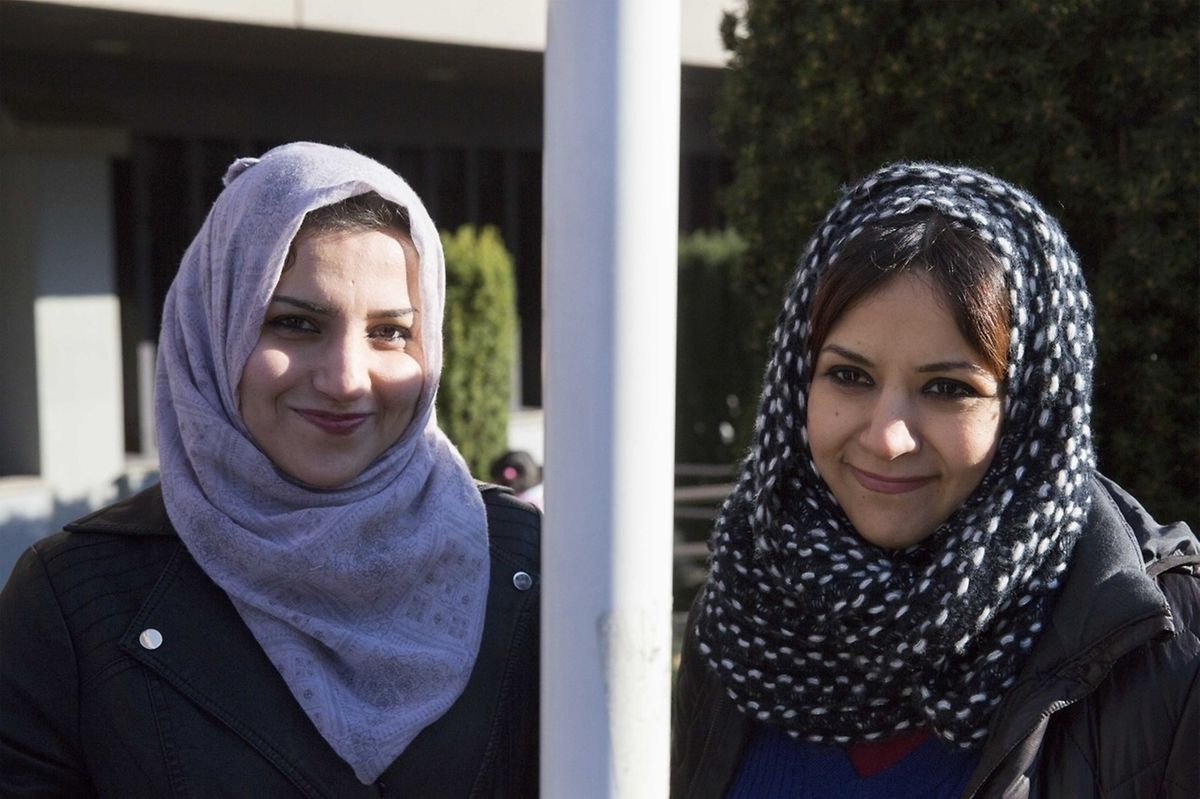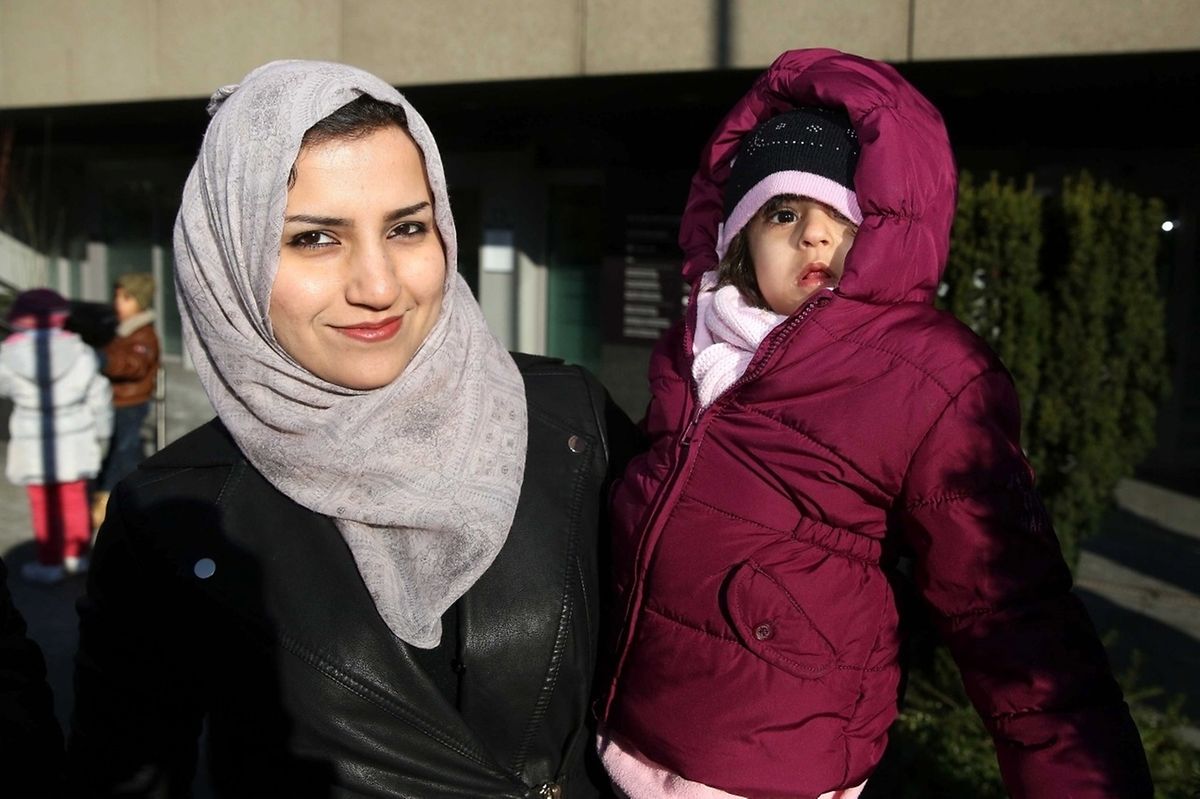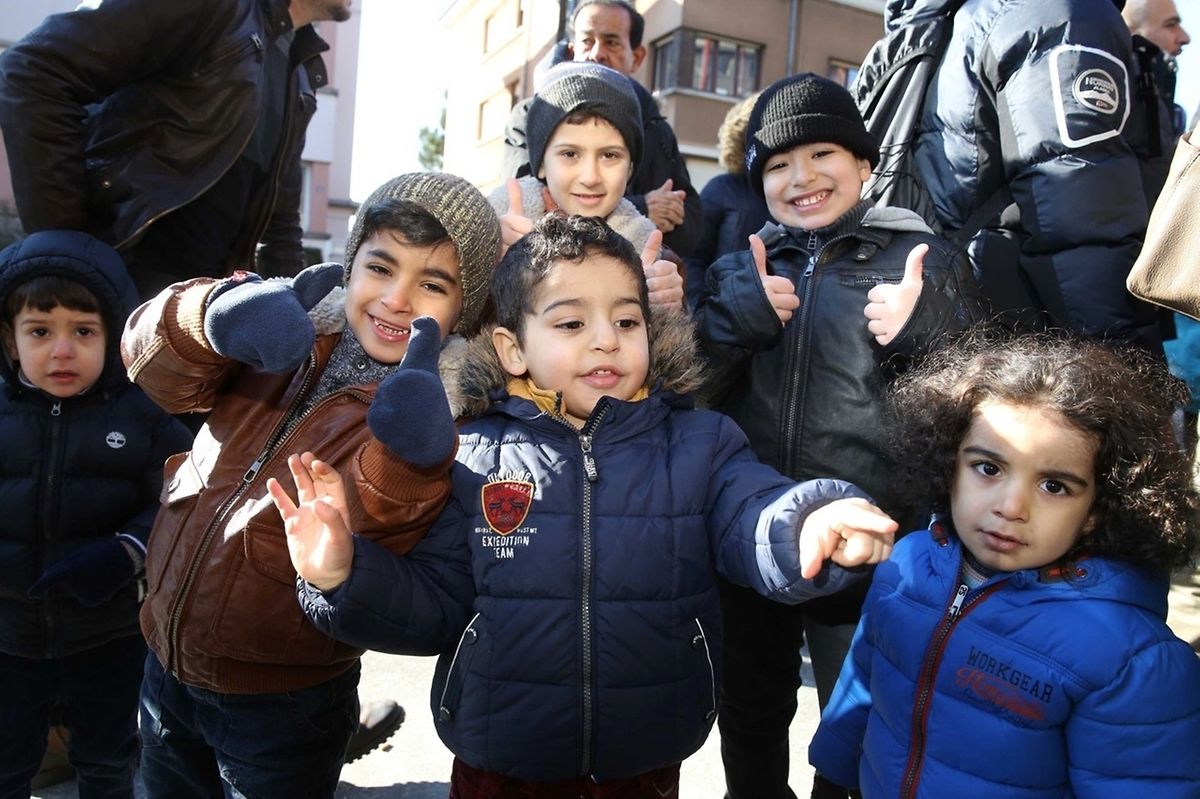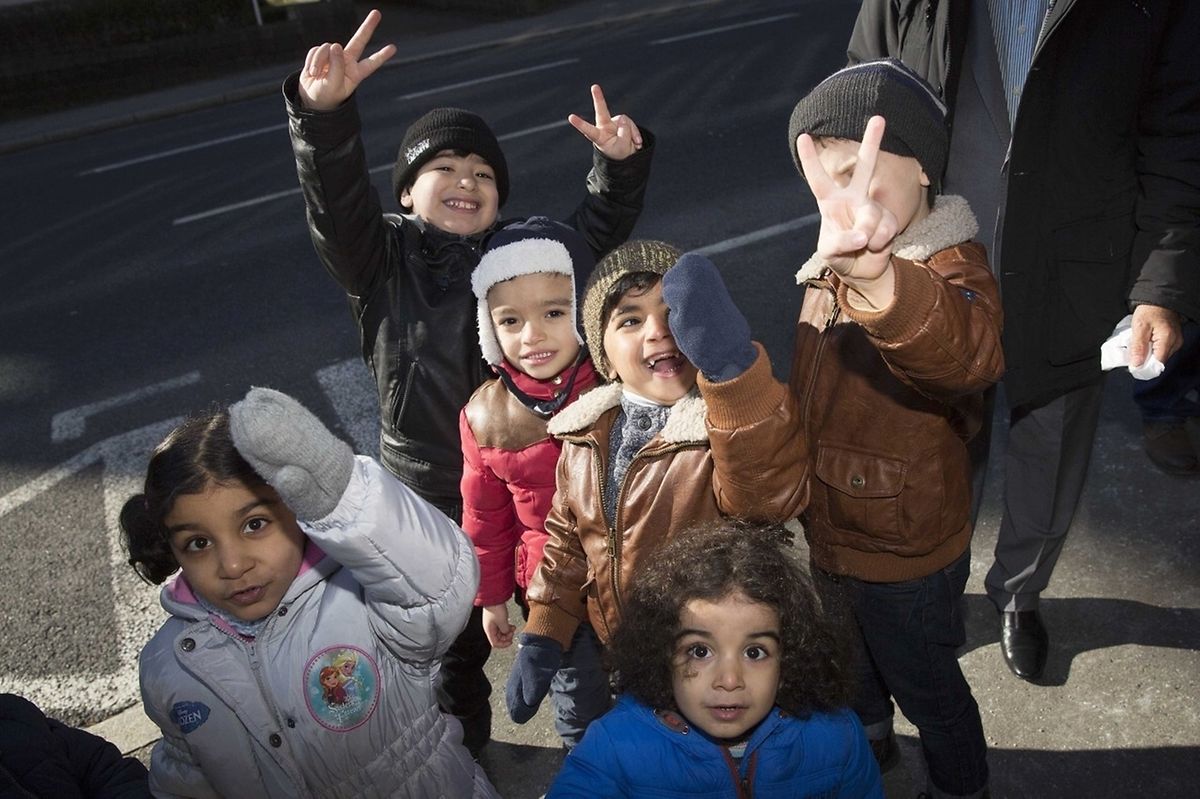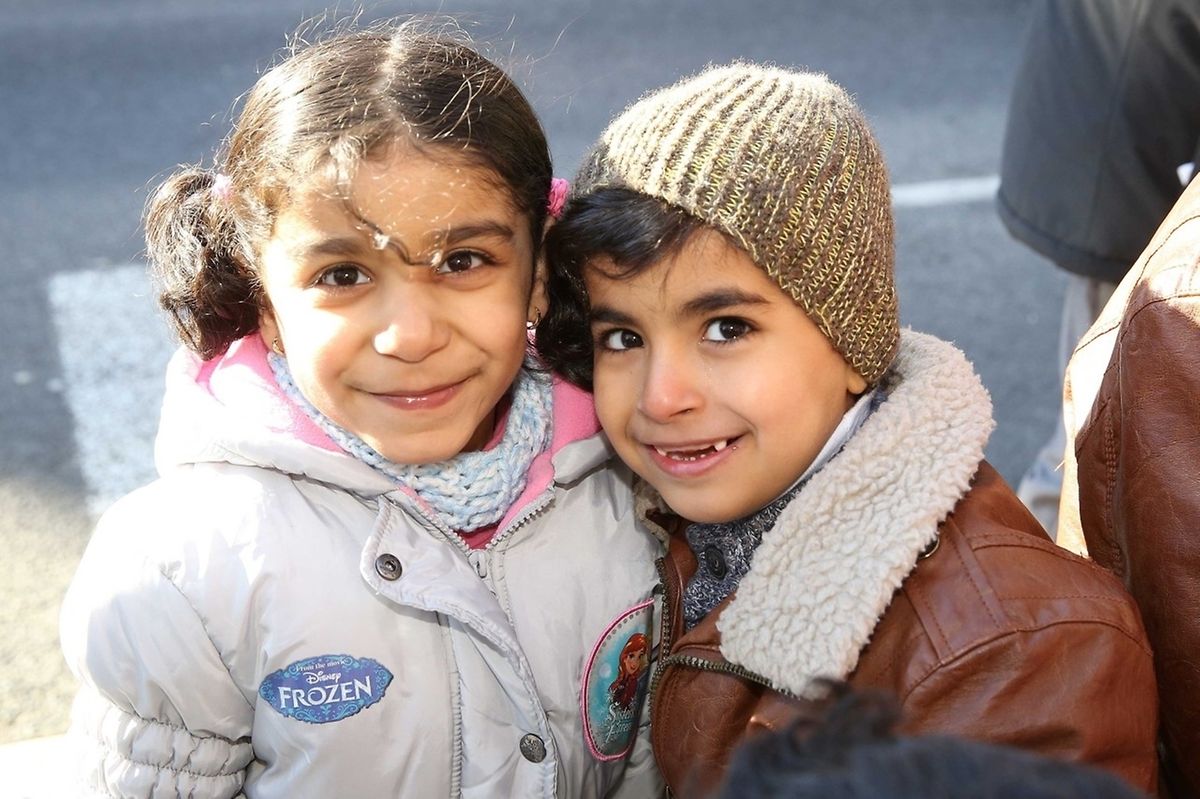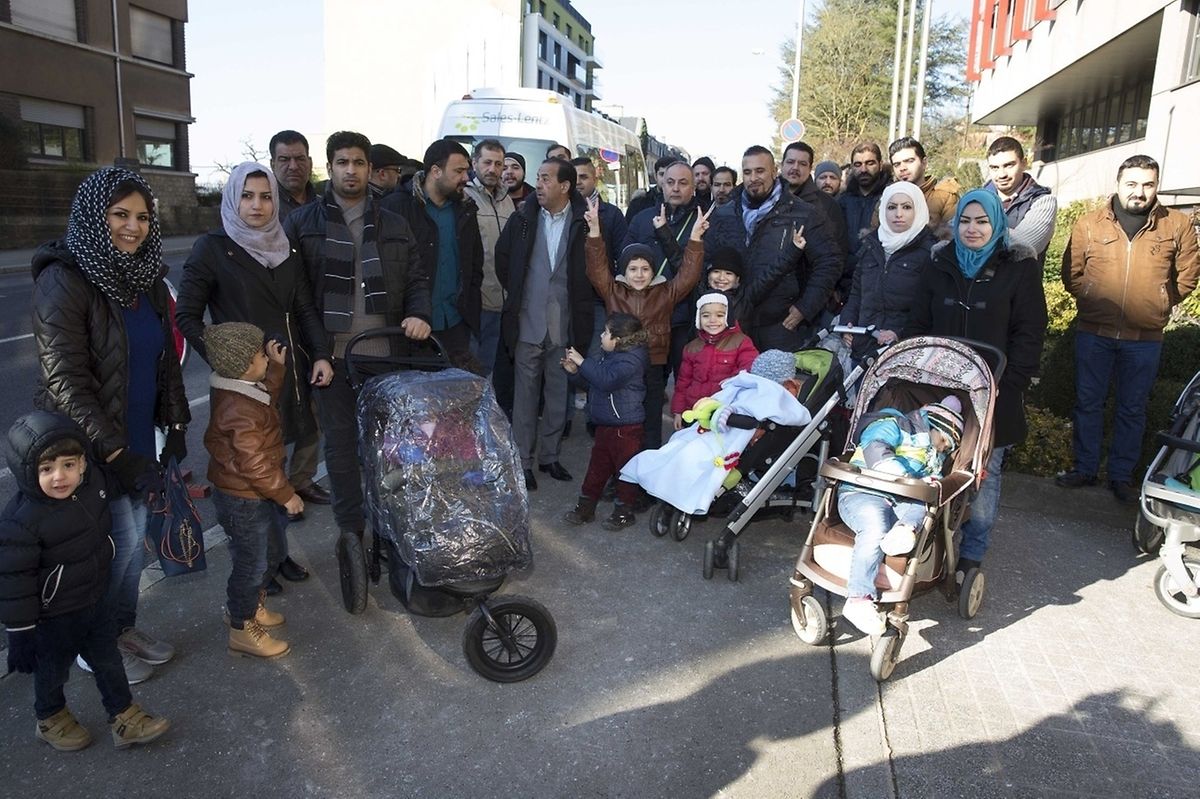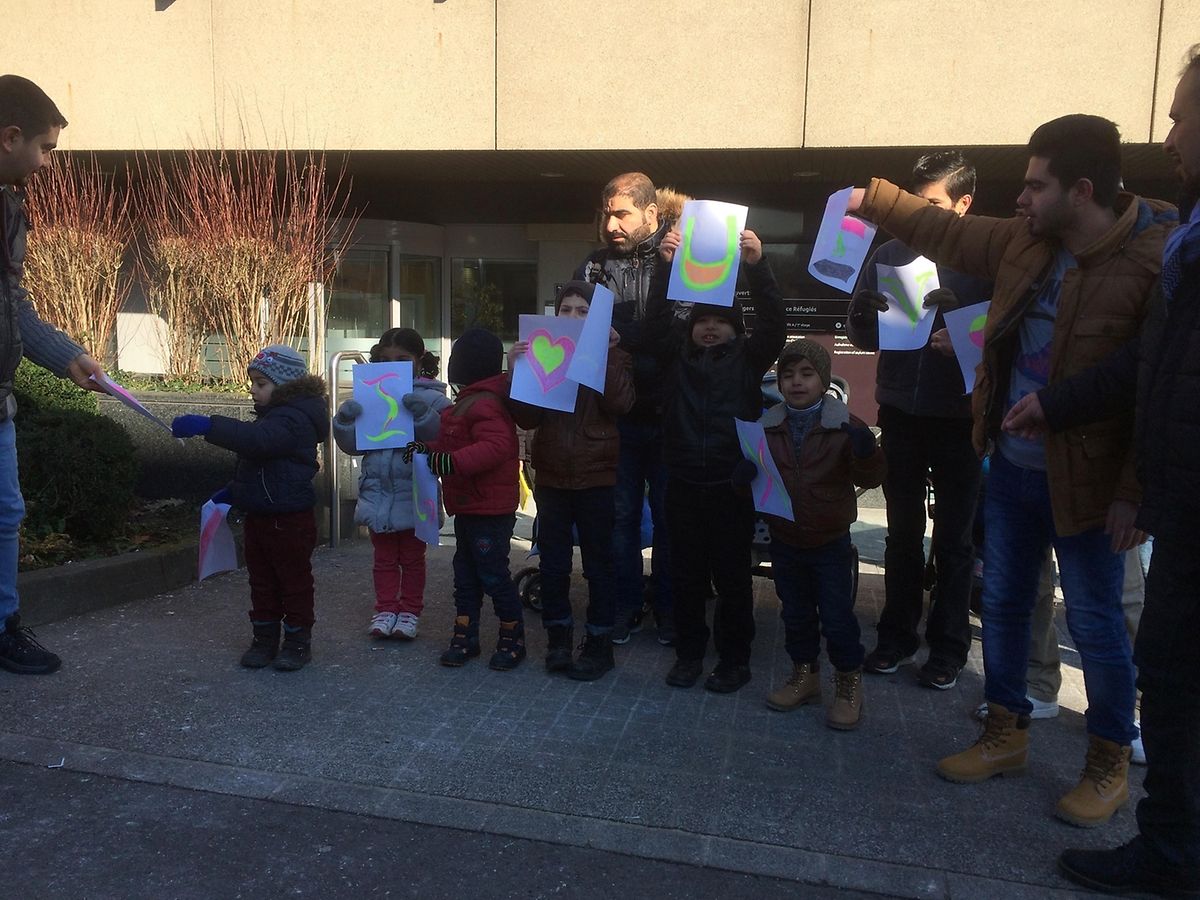 (JB) A group of around 40 Iraqi nationals gathered in front of Luxembourg's Immigration Office on Tuesday in a peaceful protest over delays to their asylum applications.
Individuals from the group, composed of men, women and young children, said they wanted to know why their asylum applications were not progressing.
Some had been waiting up to nine months without having had an interview, to explain their reasons for claiming asylum.
"The important part is the interview. That's when they will decide whether or not to grant asylum. Why the wait?" Alomer, a young Iraqi man from Baghdad told wort.lu/en.
He explained that he left Iraq after his son was kidnapped on the way to school. He paid a ransom and when his son was returned, he left.
"Some people say our country is not at war like Syria. But there are 11 militia groups in Iraq, most of them in Baghdad. We don't have one war, we have a lot of wars," he said.
In my city there are no police, or army, or anything. Only Daesh
Others speculated that a reason for the delay could be because a number of Iraqis, who applied for asylum in Luxembourg, returned voluntarily.
"Some Iraqis have gone back. But they may be from an area that is safe. That is not the case for me. I want to stay because I cannot live in Iraq. In my city there are no police, or army, or anything. Only Daesh," Ali, from Ambar explained.
There could be a host of reasons why applicants had returned. Ennas, an Iraqi from Baghdad, who has been in Luxembourg for six months suggested that the delay was a factor in applicants returning.
She said: "Many Iraqis went back because they were tired of waiting for an interview. They didn't want to be away from their families for years. They asked the ministry to send them back."
What frustrates the asylum seekers further is they say Syrian applicants have their asylum applications processed more quickly. Last year, Luxembourg received 539 asylum applications from Iraqi nationals, making it the second largest asylum group after Syrians, who accounted for 669 of applications.
No discrimination in treatment of cases
Later in the day, Luxembourg Immigration Minister Jean Asselborn responded to the concerns raised by the protestors saying that there was no discrimination in the treatment of cases. Rather, the delay arose because Iraqi asylum applications were more complex than those submitted by Syrians.
He said that normally, applications should be processed within six months. But, when faced with complex legal or factual issues, the law provides the ministry with a further nine month extension. This extension can also be applied when a large number of thirds nationals or stateless persons simultaneously requestion international protection.
Those who arrived three or four months ago, they have to wait for a first interview
"From September to December of last year, we received around 400 requests per month. It was a lot for us. Last year 500 people from Iraq were in the procedure. 76 percent came only in the last three months of 2015. Those who arrived three or four months ago, they have to wait for a first interview," the minister said.
He added that all Iraqi applicants who field for asylum before August 2015 have now been invited for an interview.
"According to information from the refugee service, those who arrived from September onwards will receive an interview date within the coming weeks," he added.
He could not comment on whether the processing of asylum claims was made more complex by the fact that some asylum seekers have returned to Iraq.
The peaceful protest was reminiscent of scenes in 2012, when around 30 Iraqi asylum seekers went on a hunger strike in Luxembourg for more than three weeks, in protest against delays to their asylum applications. Many in the group had been waiting up to 18 months for an initial response.
Do not miss the news - sign up to receive the wort.lu newsletter in English delivered to your inbox six days a week.