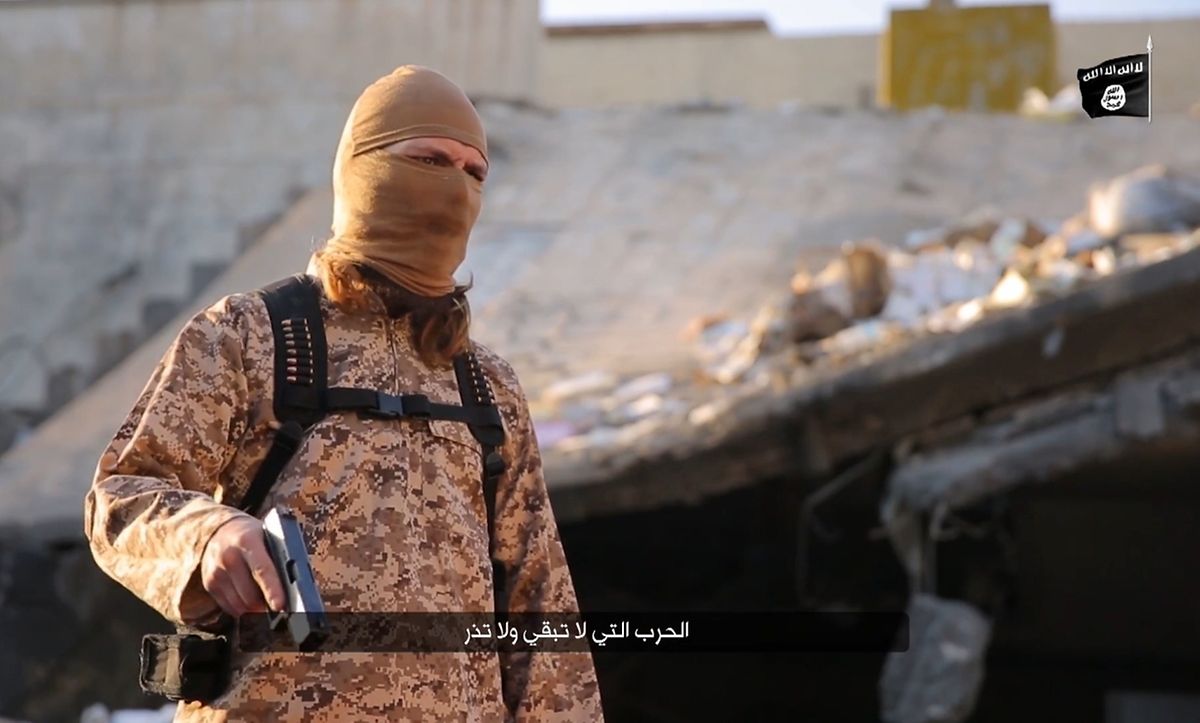 The jihadi who appears in a recent video of the IS is Portuguese-Luxembourger Steve Duarte, the Portuguese newspaper "Expresso" has reported. Portuguese security services have confirmed the identity, according to the Lisbon-based daily "Correio da Manhã".
The video, published at the end of January, has a run time of about eight minutes and includes five hooded jihadists.
The one that seems to be leading the group is speaking French, making threats against "infidels" in Portugal, Spain and France. He also mentions the Paris attacks of November 13. Then each of the orange-clad prisoners in the film, presented as "spies", are shot in the head.
Portuguese security services stated the jihadist speaking French is Steve Duarte, son of Portuguese parents residing in Meispelt in the commune of Kehlen, 20 km from the capital.
Duarte, today 27 years old, left the Grand Duchy in 2014 to join the IS terrorist group in Syria.
He converted to Islam in 2010 and attended a mosque in Esch/Alzette on the rue du Brill. Adopting the name Abu Muhadjir Al Purtughali, he also has been called in other videos by the name of Abu Muhadjir Al Andalousi.
According to Luxembourg authorities, in November 2014 a total of six jihadists from Luxembourg were in Syria. A press release issued Friday confirmed that investigations were ongoing.
Do not miss the news - sign up to receive the wort.lu newsletter in English delivered to your inbox six days a week.