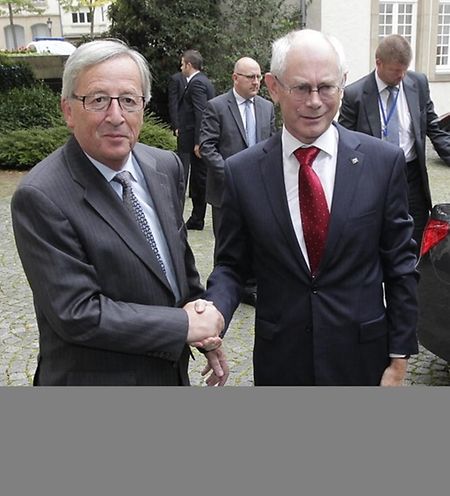 (MSS) Juncker met President of the European Council Herman Van Rompuy on Thursday to discuss the prospects of the crisis and EU politics.
"The existential crisis of the Eurozone is over," claimed Van Rompuy, who visited Luxembourg PM Jean-Claude Juncker on Thursday.
Van Rompuy, who had come to Luxembourg for the European Court of Auditors' 35th anniversary, was to discuss time relevant EU themes such as the preparation of the EU summit in October, structural reforms, European competitiveness, innovation and digital strategy, but also how the Eurozone is dealing with the development of the crisis.
"We have not yet left the crisis behind," Juncker answered to a journalist's question and Van Rompuy followed: "We have overcome the existential crisis of the Eurozone."