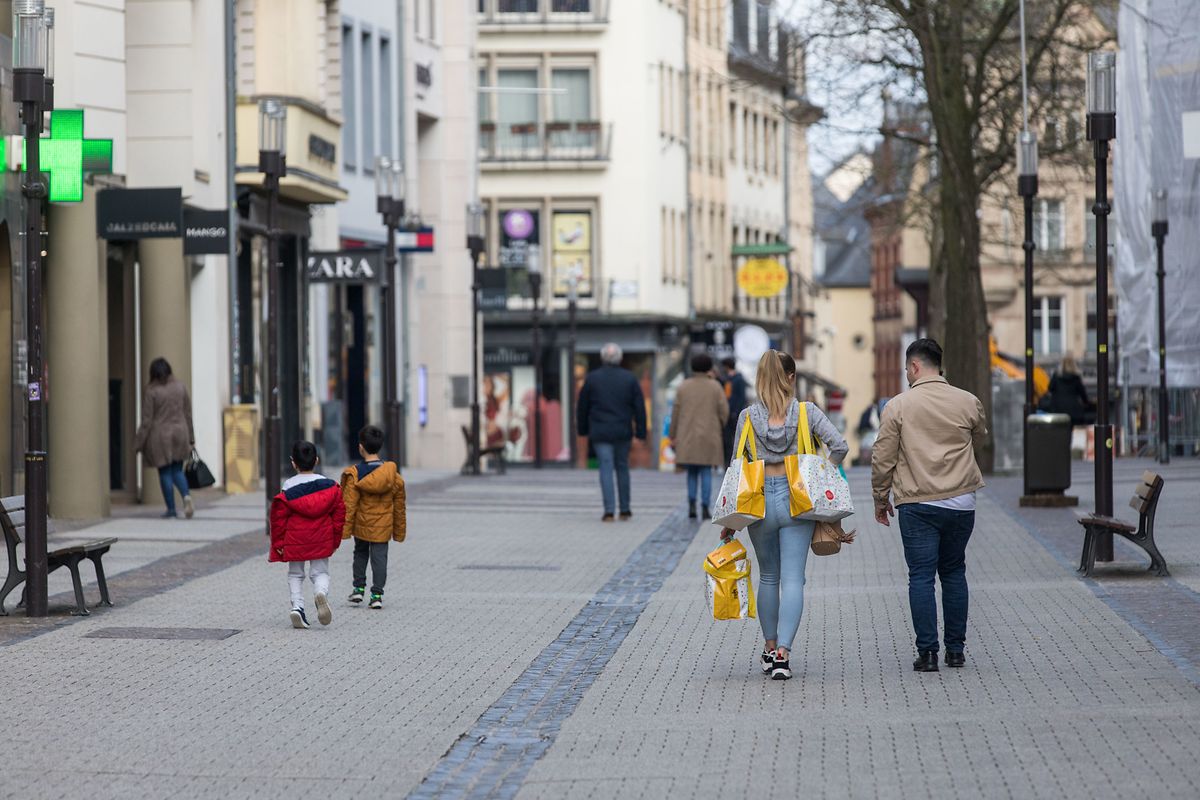 Many shops have been closed for almost two weeks Photo: Lex Kleren
Luxembourg's landlords advocacy group has told its members not to let shops renting their premises go rent-free during the coronavirus lockdown.
Non-essential shops have had to close their doors for the past 11 days, putting a huge strain on many small businesses which have to continue paying rent while no money enters the tills.
Earlier this week, local authorities in Luxembourg City, Dudelange and Esch-sur-Alzette said shops and restaurants renting their space can waive rent during the lockdown. The Left party (Déi Lénk) appealed to private landlords to do the same.
But the Union des Propriétaires – an organisation which advises landlords on rental and administrative issues – has told its members it is too early to follow suit, group president Georges Krieger said this week on a 100,7 radio programme.
Economy minister Franz Fayot said during a press conference on Wednesday the remarks were "particularly inappropriate" at this time and that property owners should seek to find flexible arrangements with their tenants.
The Social Democrat party (LSAP) criticised the organisation as too concerned about profit.
"In these times of crisis, people stick together," LSAP president Yves Crutchen said on a different programme on the public broadcaster. "Unions and employers, together with national and local politicians, are looking for solutions. Everyone is aware that only together can we have a chance to survive this crisis without suffering unbearably high losses. The selfish attitude of the union … is completely out of place."
If the lockdown continues for a long period, the union will recommend that landlords give shop owners some flexibility such as delaying rental payments or paying monthly costs in two tranches, Krieger told 100,7.
---
Get the Luxembourg Times delivered to your inbox twice a day. Sign up for your free newsletters here.