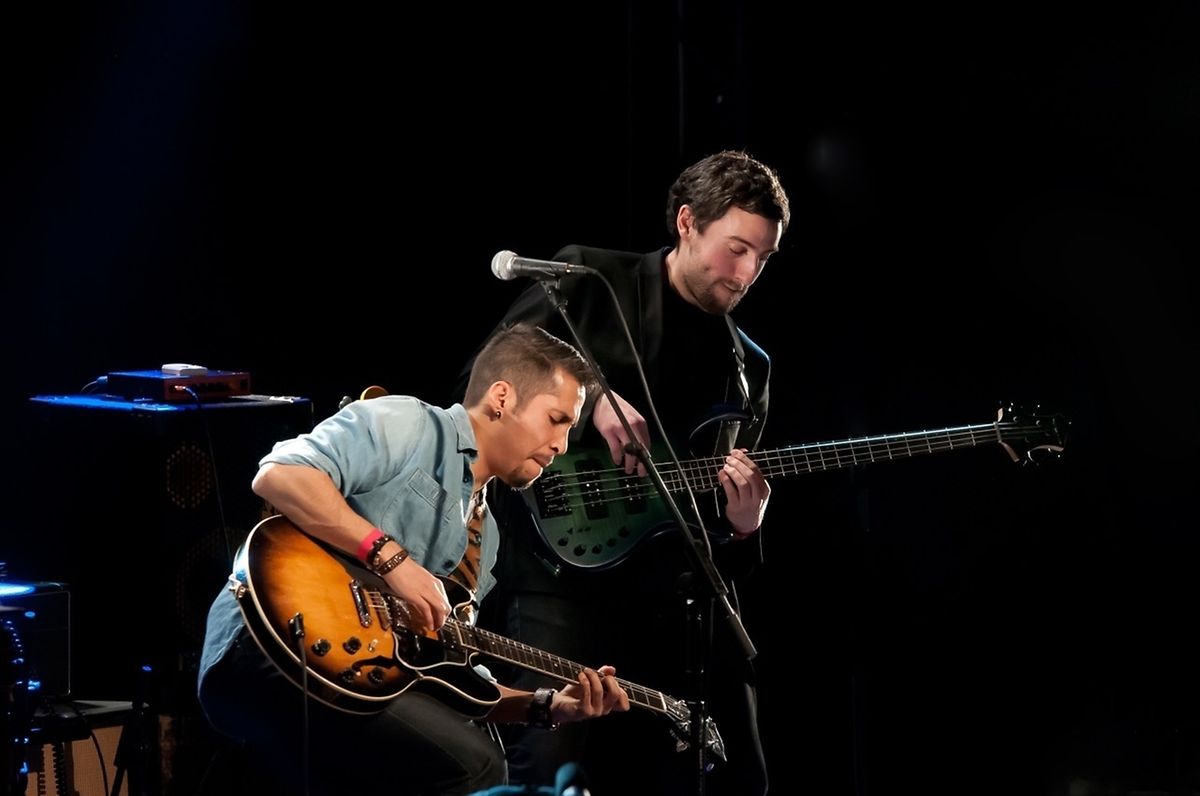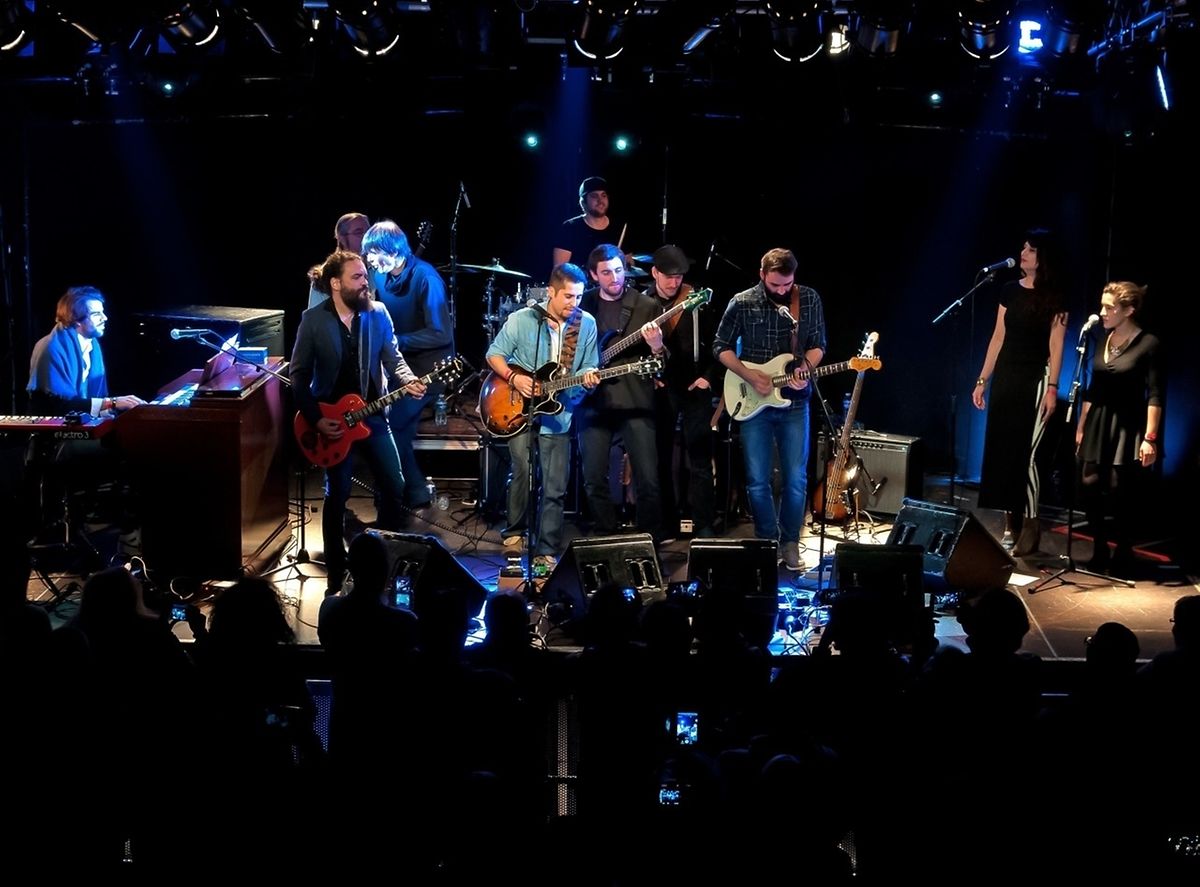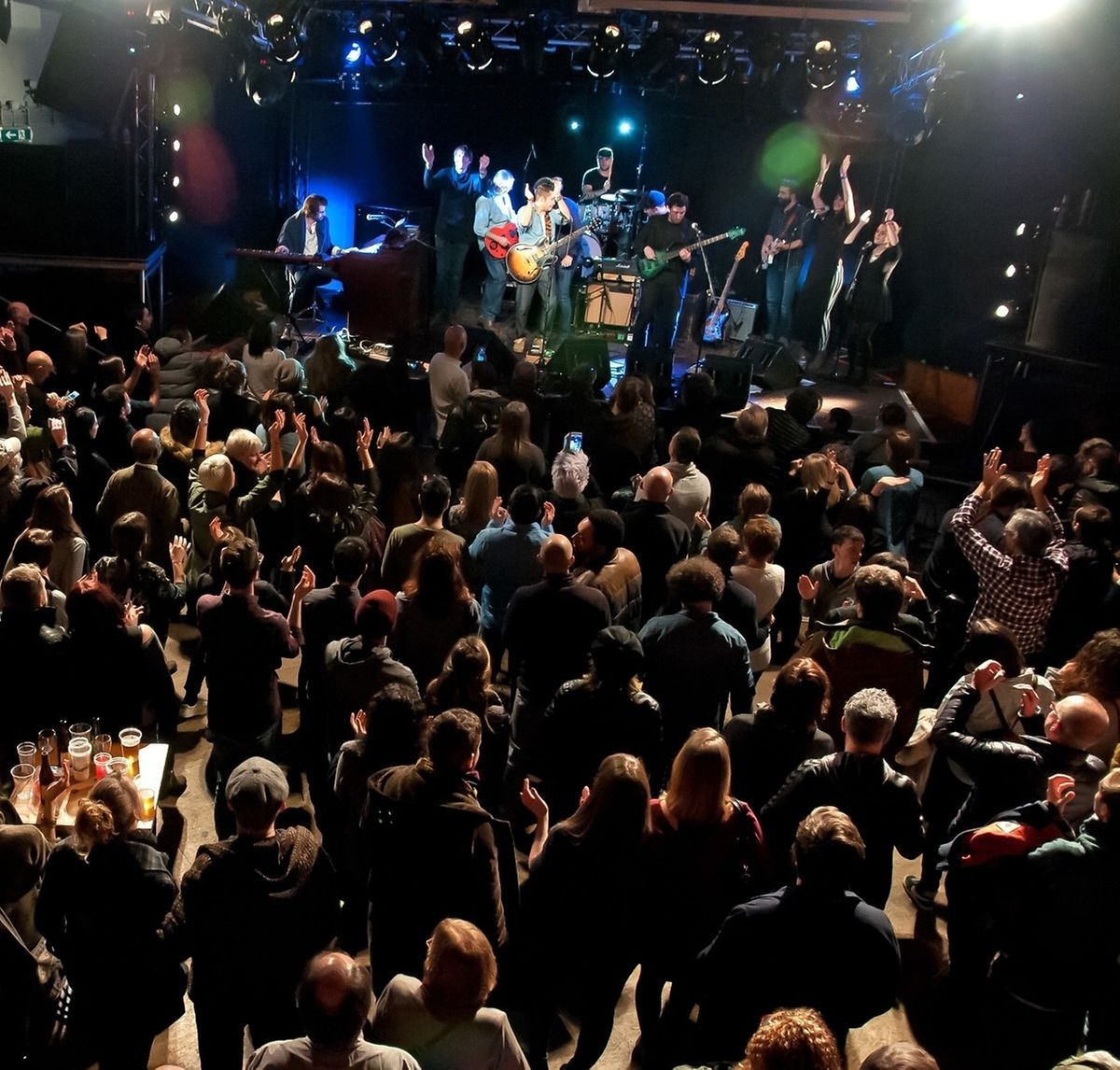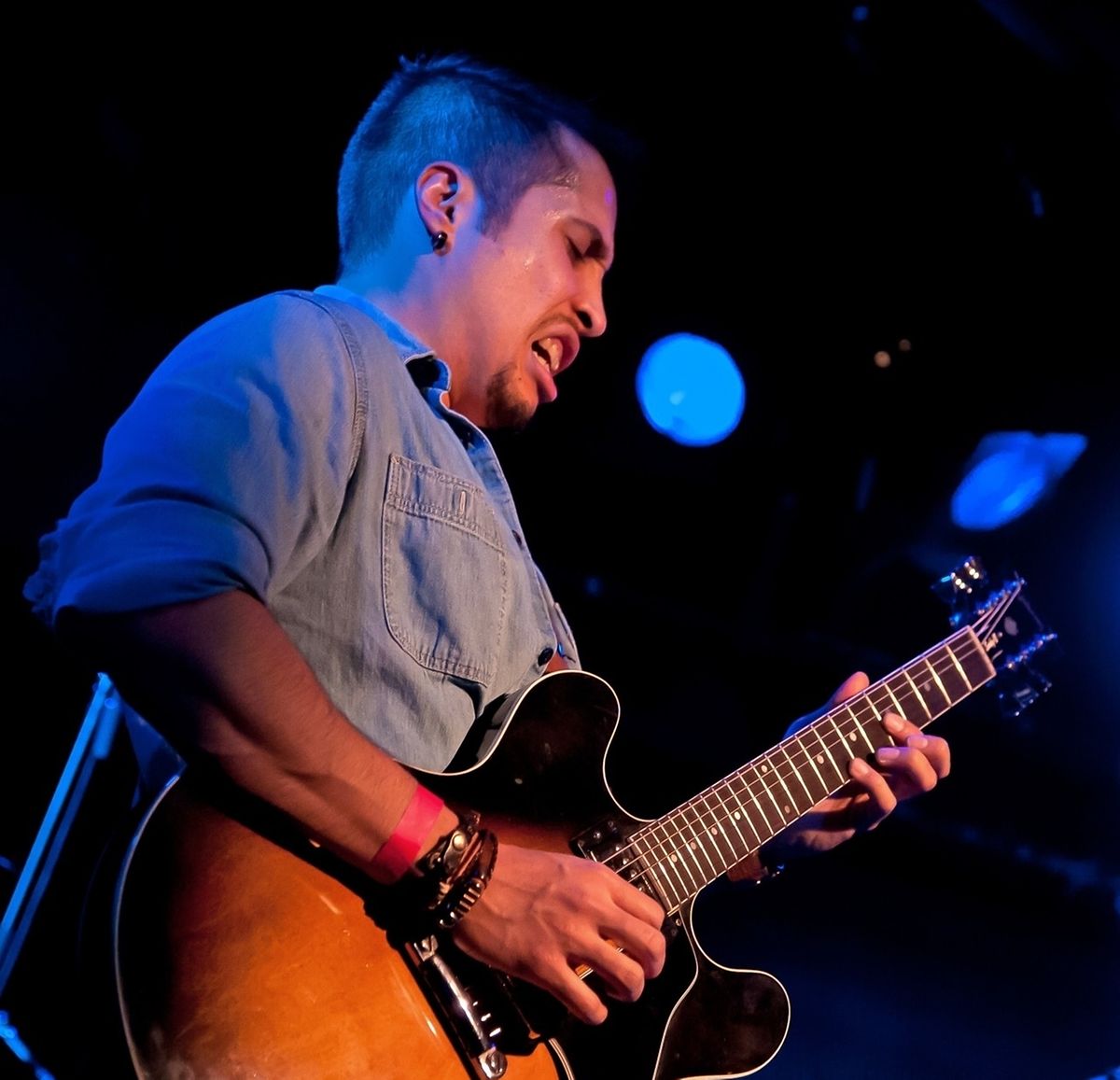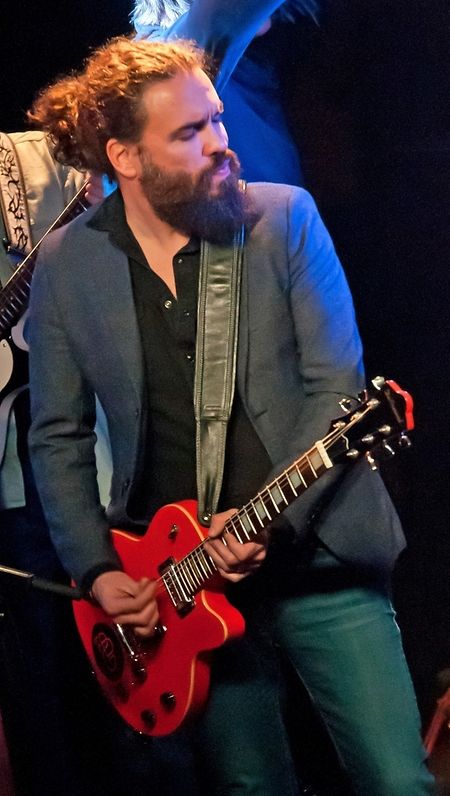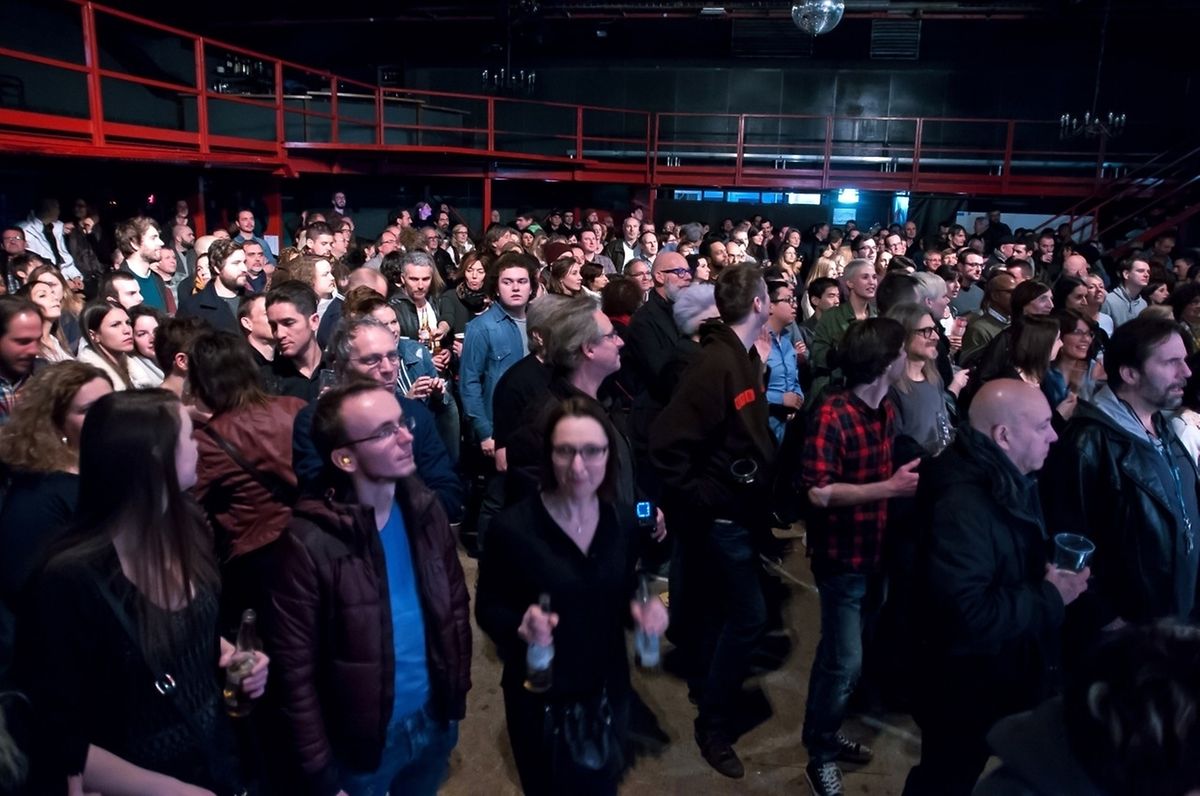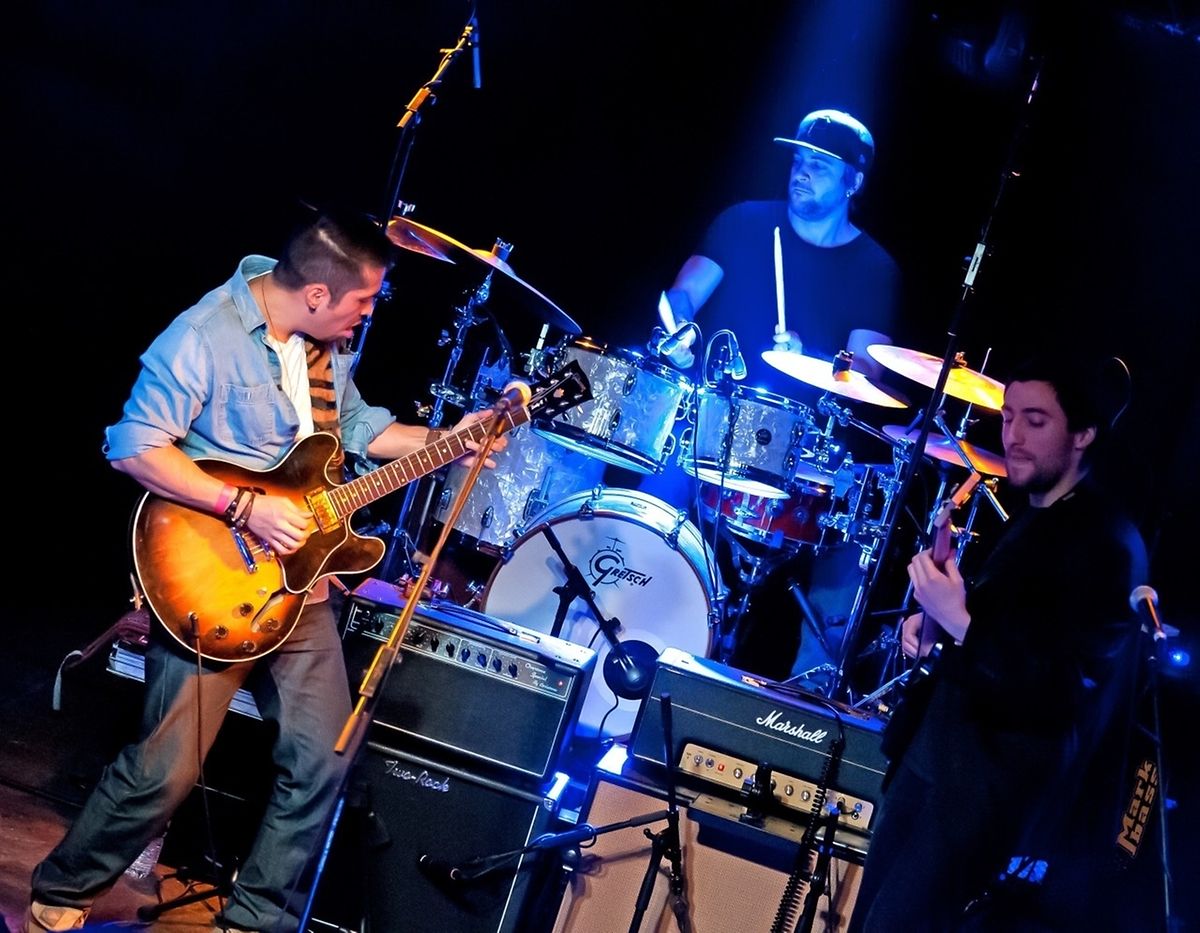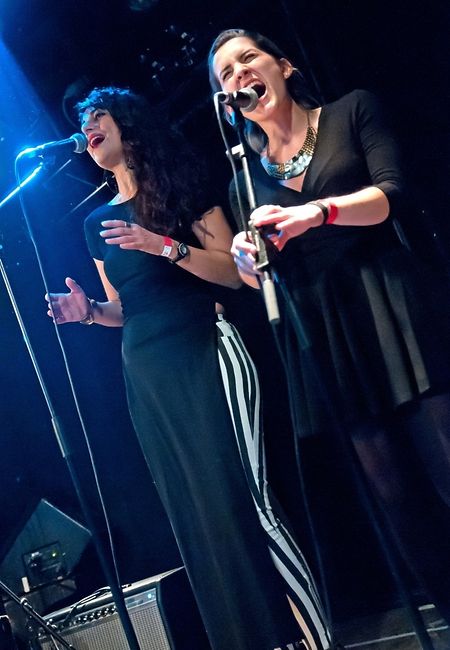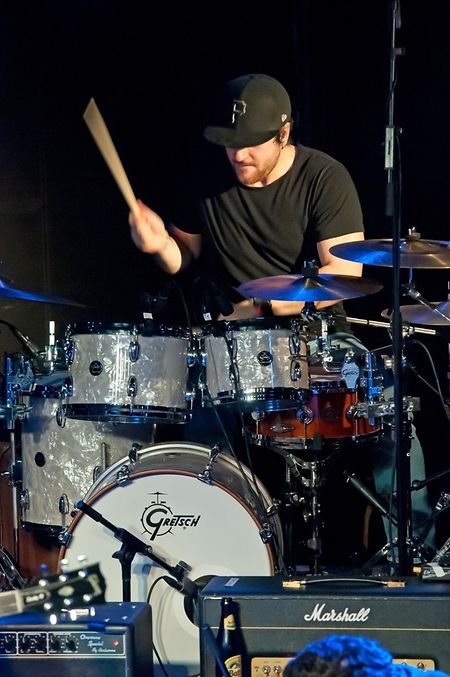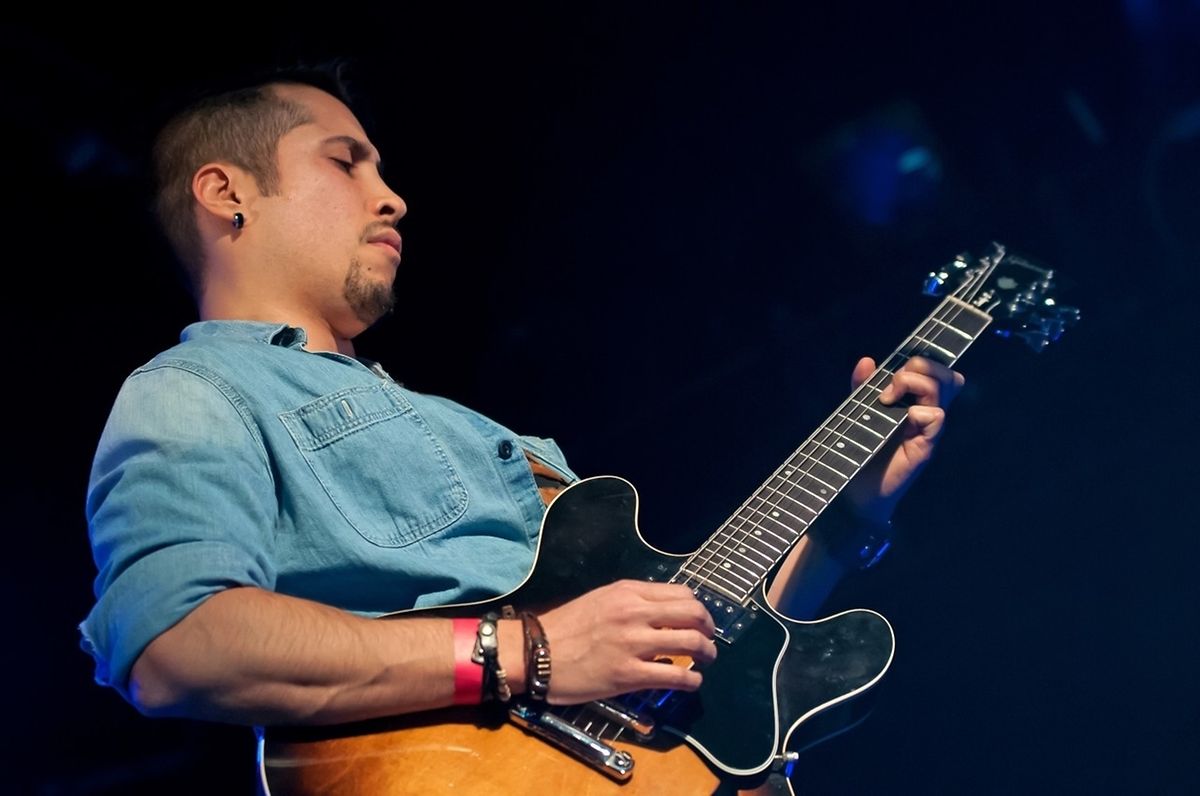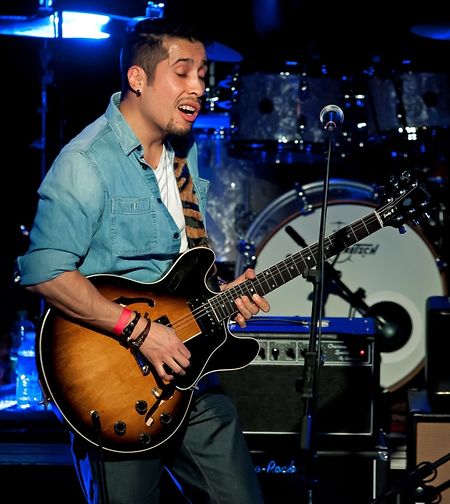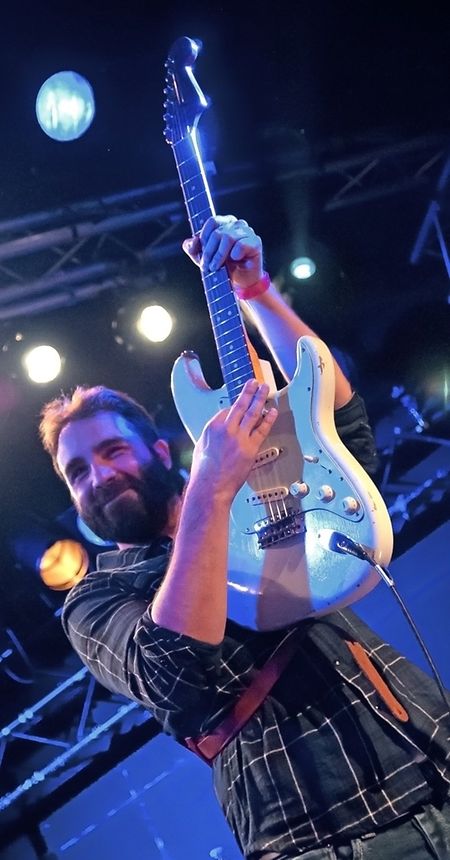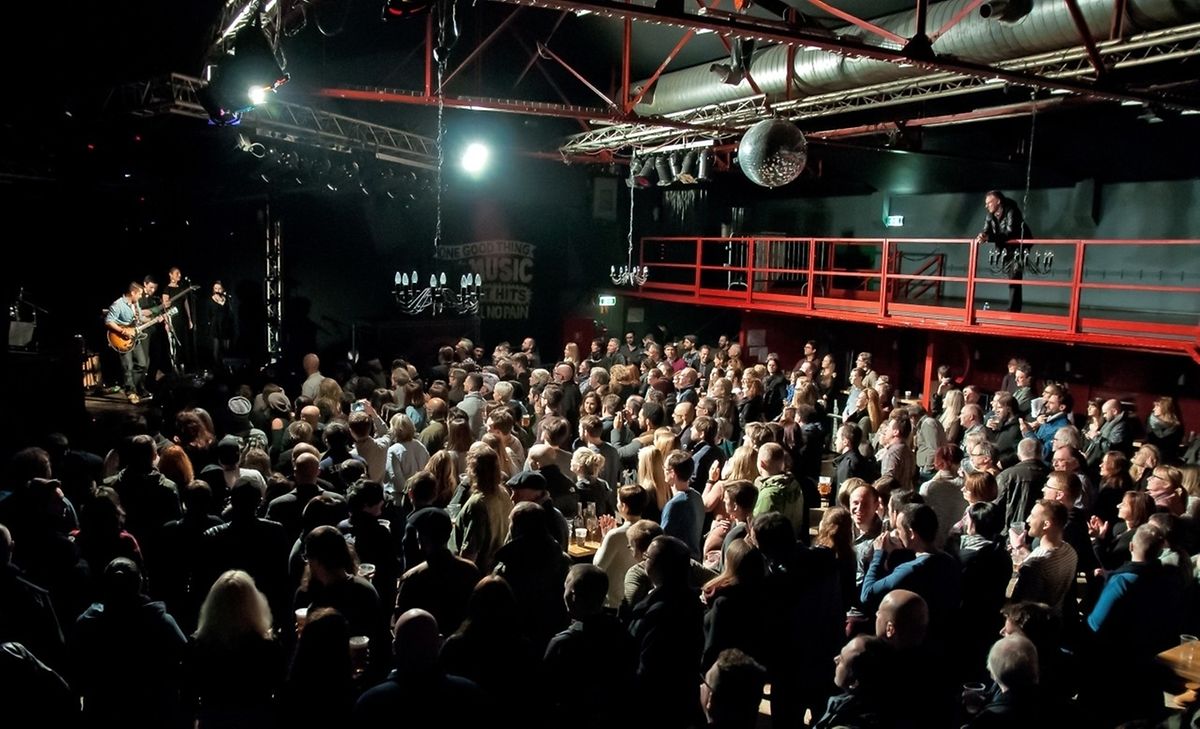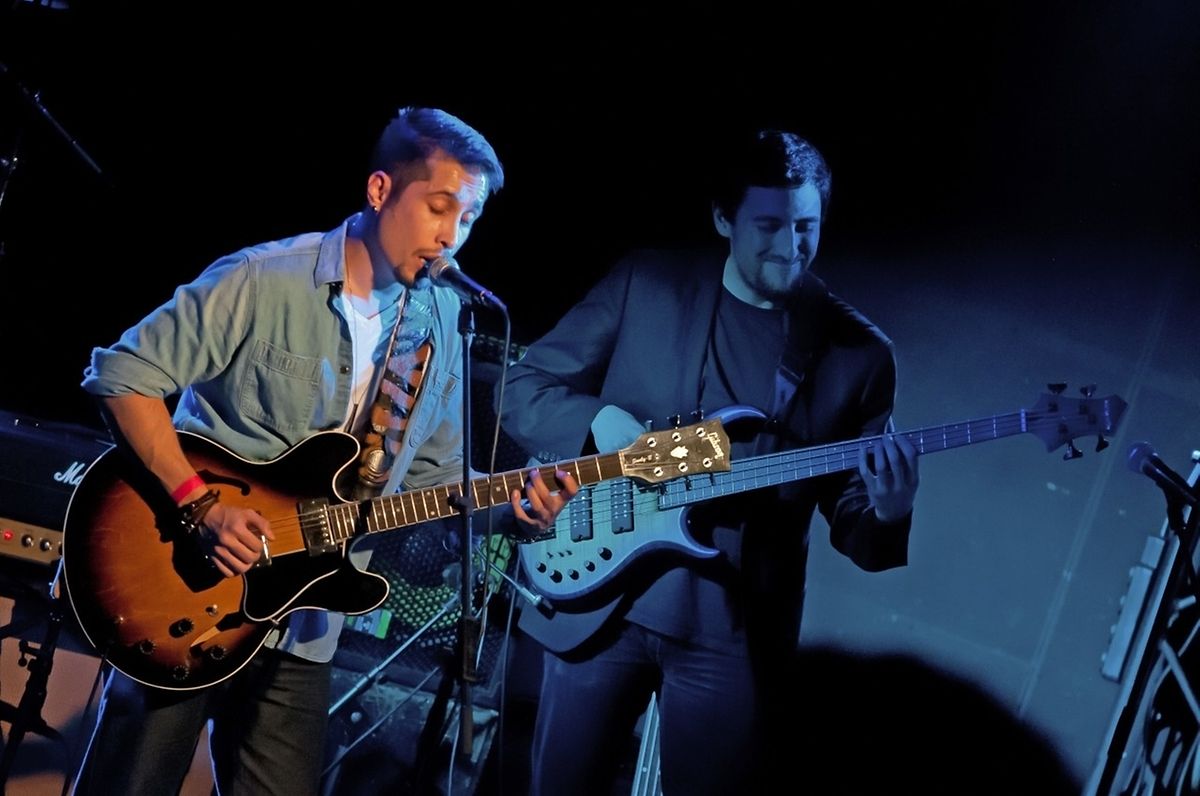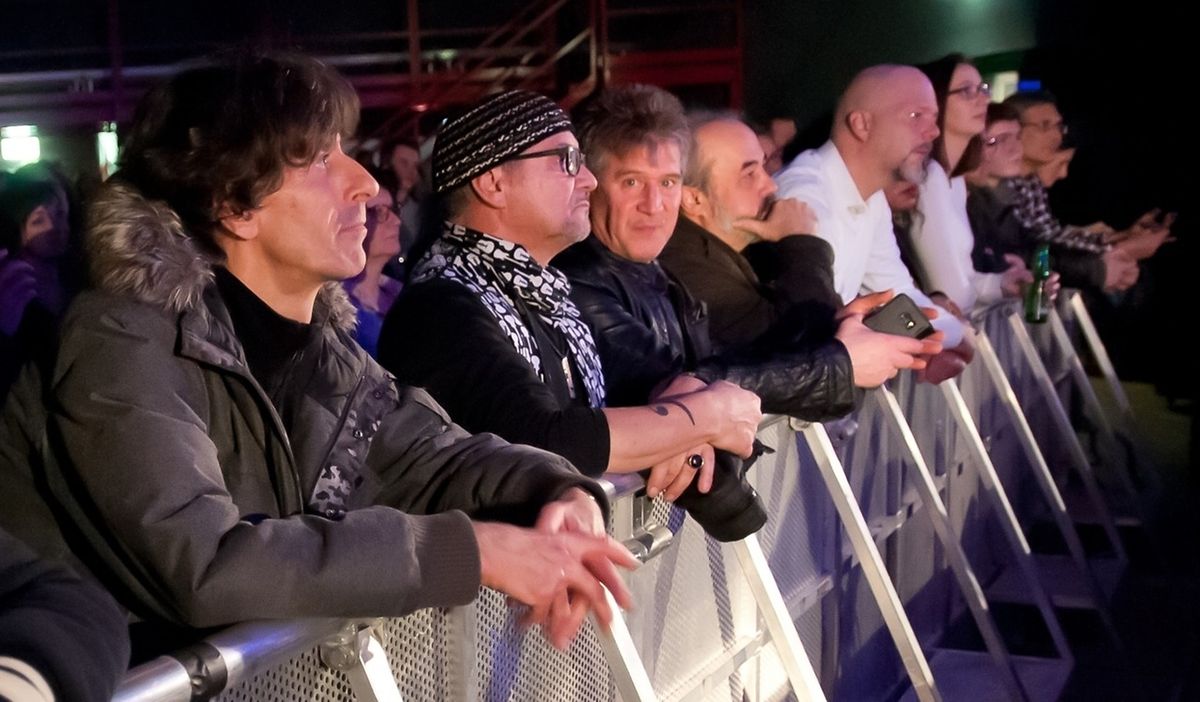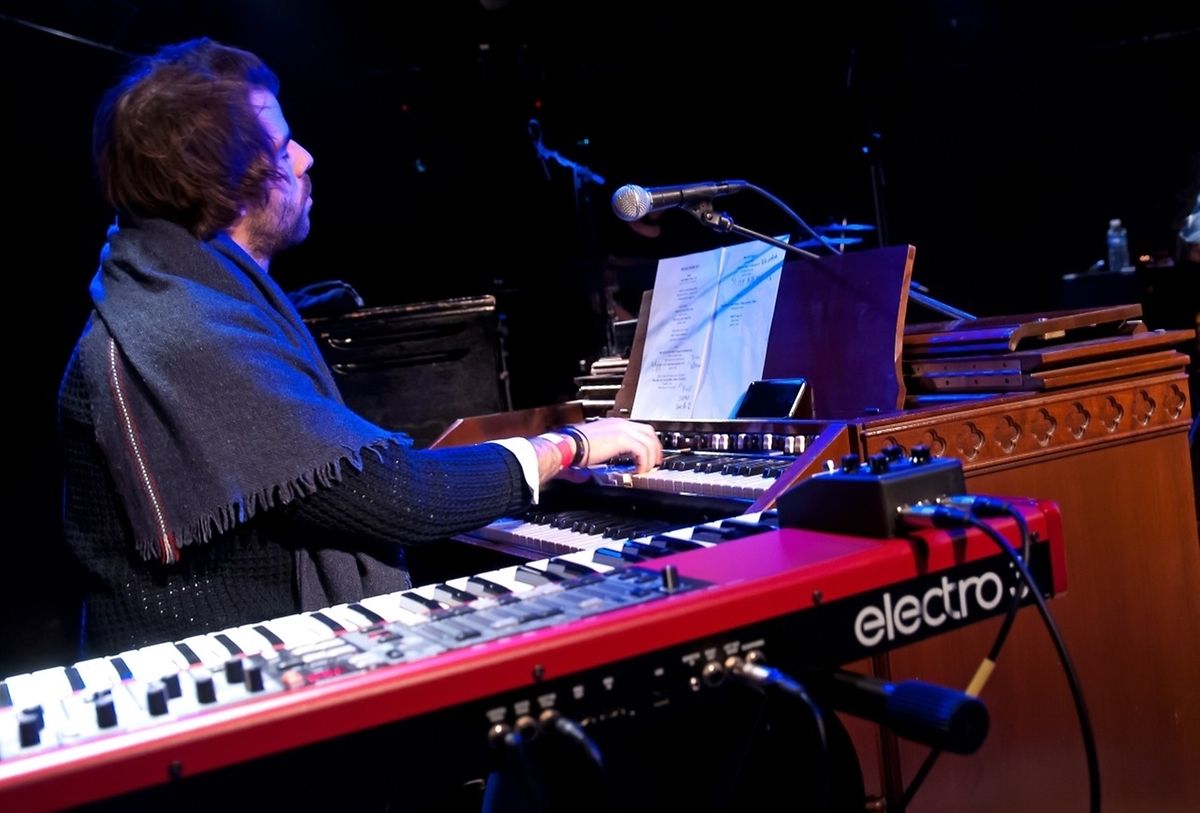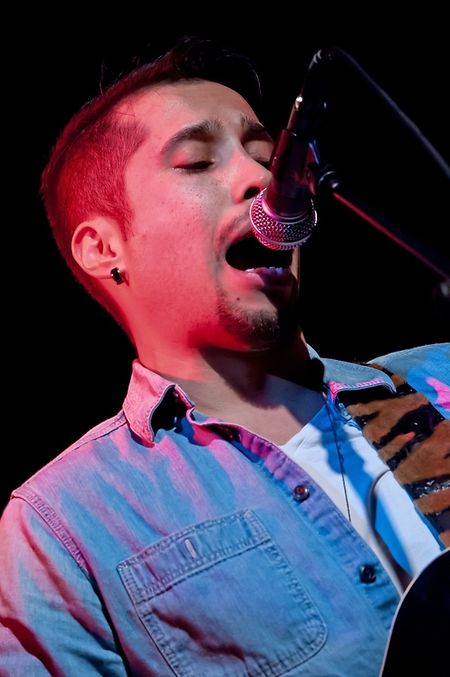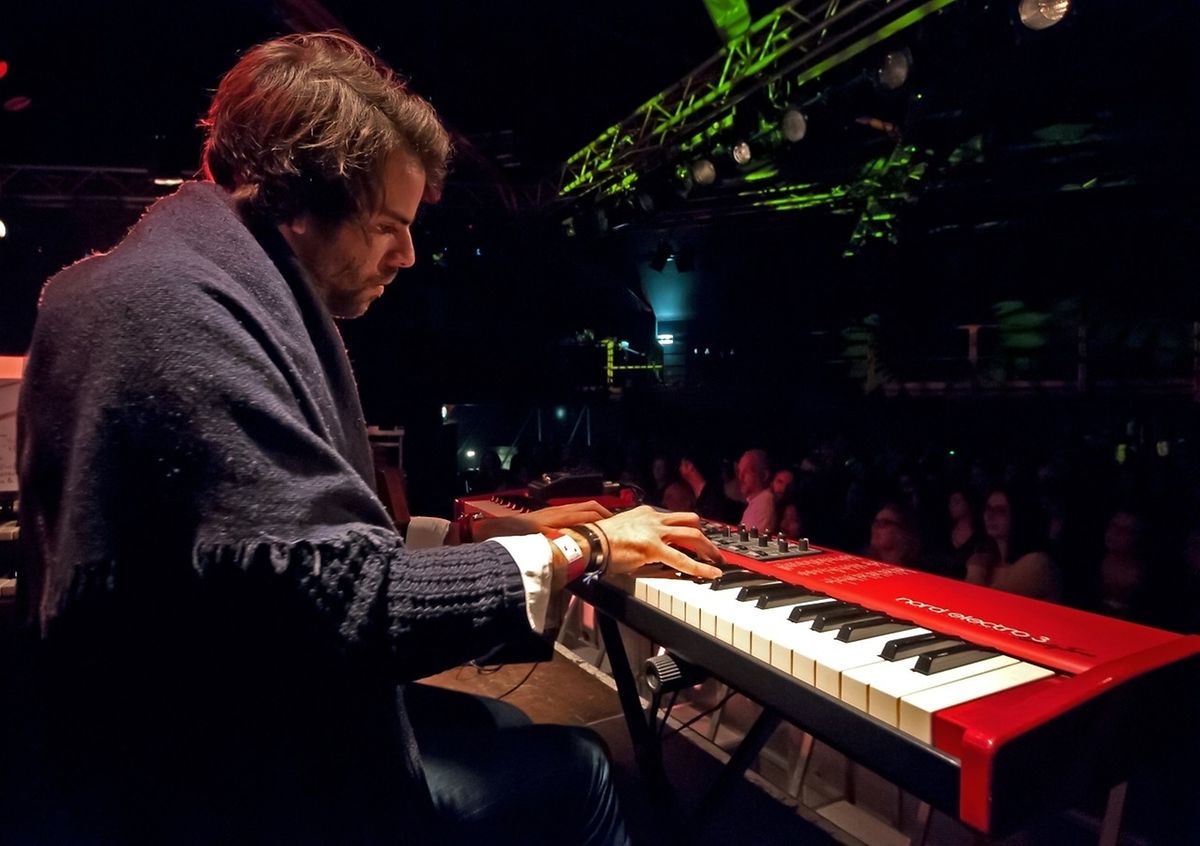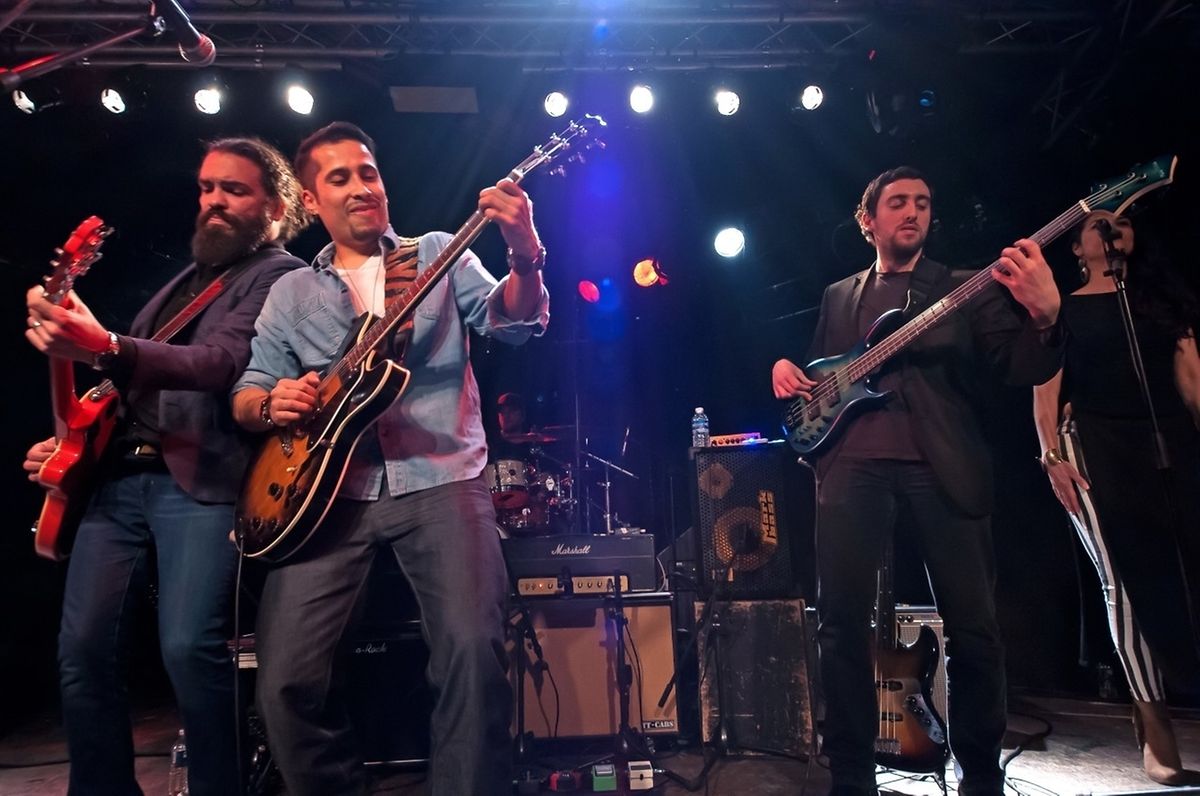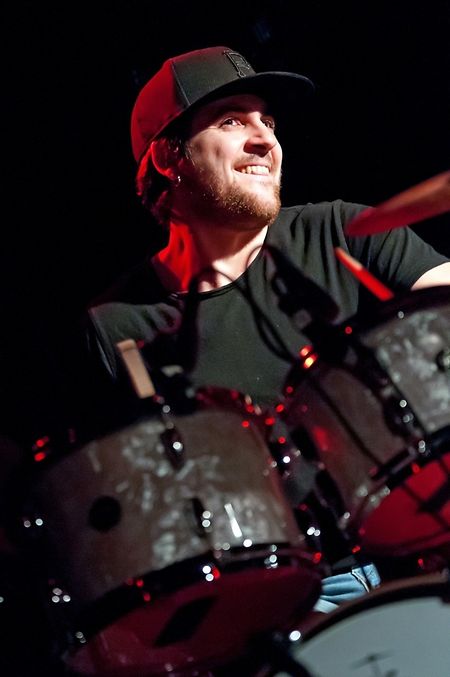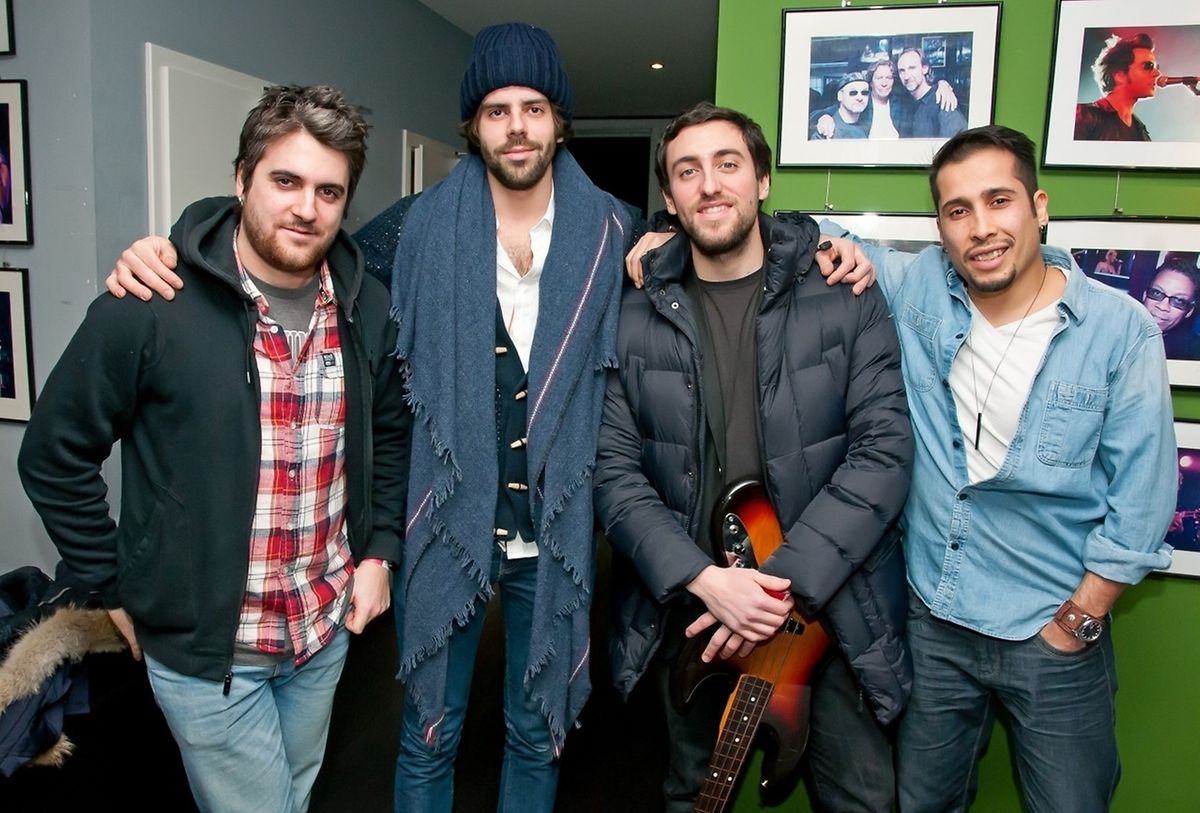 By Patrick Cameron
Local blues guitarist Stéphane "Kid" Colling launched his debut album at den Atelier on Saturday night to an excited crowd.
Over the last few weeks you'd be hard pushed to find anyone who hasn't heard the name Kid Colling, as he has found himself on all the media outlets from radio, print and TV, pushing the release of his album launch show on Saturday night. However, it looked like the hard graft paid off as den Atelier was bustling with anticipation for the launch of Colling's long awaited debut album "In The Devil's Court".
Having toured extensively over the last few years Colling finally found time out to record his debut record with his band the Cartel, which is made up of Vincent Charrue on keys and Hammond organ, David Franco on bass and Florian Pons on drums. Like many debuts, Colling introduced many of his influences over the years onto the record and all that came out in the live show last night.
With the band taking to the stage first, they allowed Colling to receive the applause as he arrived on his own looking like a man on a mission to entertain and that he did.
Instantly taking to the wah wah pedal Colling revved up the early proceedings as the band wove together harmonising blues riffs whilst the rich smooth tones of Colling's vocals came to the fore. As it was an album launch Colling had a few extra tricks up his sleeve with backing singers and a few guest guitarists coming on through the night.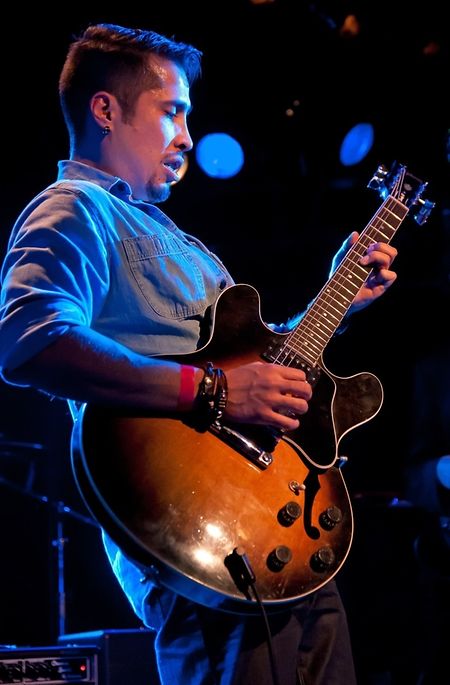 Whilst it's Colling's band it never felt that the night was all about him but more like a collective, all moving in the same direction. They were all allowed their own space to showcase their abilities whilst Colling orchestrated and dropped in the odd solo and warming vocal when required.
Although Colling and his band lean heavily on the blues, there are enough influences from other genres which allowed them to mix up the time signatures on many of the songs, keeping the night fresh and flowing. This gave a certain dynamic to the proceedings, with Colling's touch ardent and full of feeling but also perfectly controlled.
Whether it was on a straight up blues number or one of their blues rock tracks there was always passion and fun, as Colling could barely hide the smile on his face all evening.
As the night was a celebration of the rich blues scene in Luxembourg it was fitting that Remo Cavallini joined them onstage for a cover of BB King's "How Blue Can You Get", with the two guitarists leaning into one another as their guitar riffs sung in unison.
For the encore the stage would become packed with blues talent as Fred Barreto of the Fred Barreto Group and most of Heavy Petrol, both of whom supported on the night, joined Colling and his band as they launched into "I Don't Care" which continued the party atmosphere going to the last moment of a set which was just shy of 2 hours, which is quite an achievement for a debut album launch night.
Having released the record so early on in the year it's hard not to think this will certainly be an exciting year for the bluesman, who has also been chosen to represent Luxembourg at the European Blues Challenge in April.
You can get hold of Kid Colling's new album "In The Devil's Court" on, iTunesand Google Play
Check out Kid Colling on his website: kidcolling.com
Click here to read more of Patrick's concert news & reviews