Kirchberg interchange closed due to works
Kirchberg interchange closed due to works
From Friday until Monday parts of the Kirchberg interchange will be closed while underground wiring works are carried out.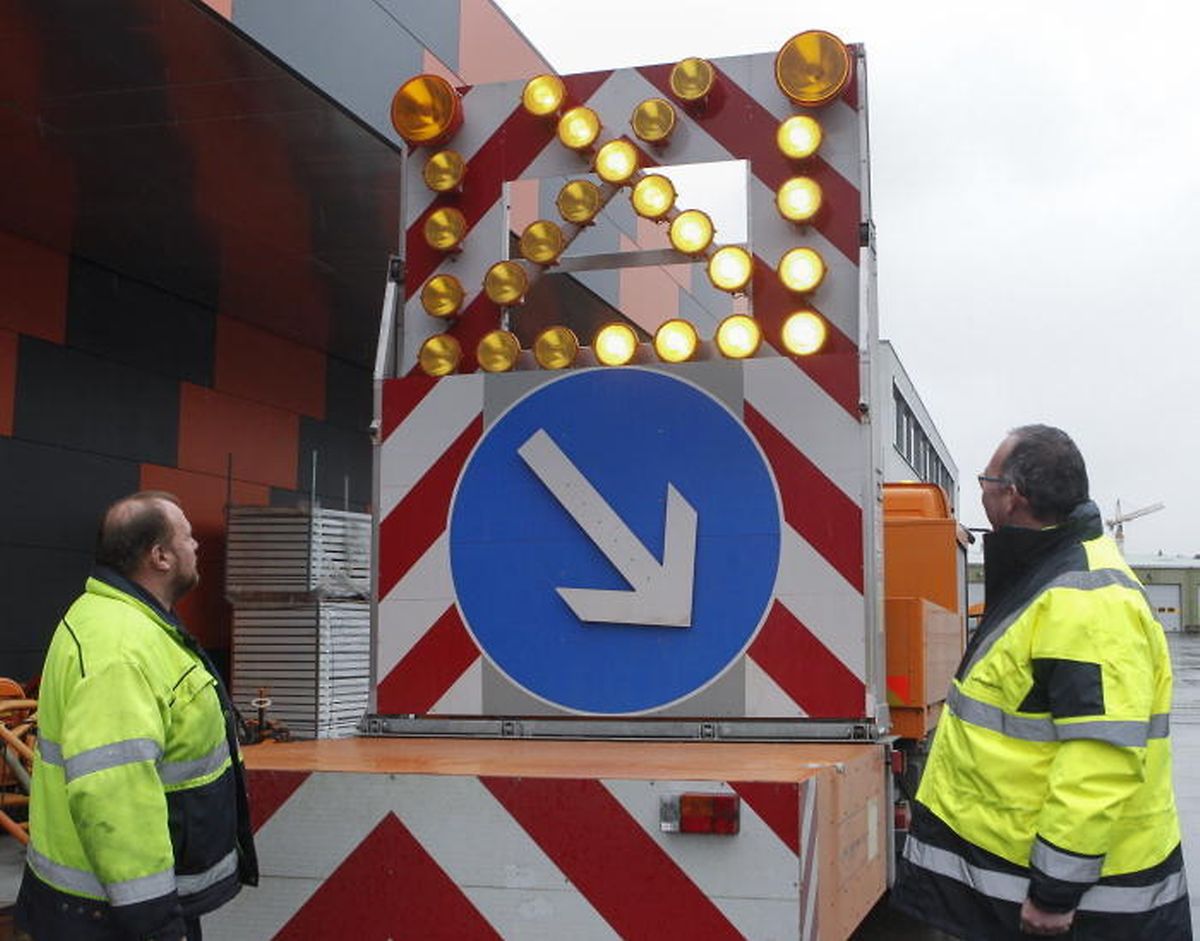 10.2 Report Chantiers Ponts et Chaussees / Warntafel Foto:Guy Jallay
(HP) Part of the Kirchberg interchange will be closed this weekend while underground wiring works will be carried out.
The works will start at 7pm on Friday and continue until 6am on Monday.
The following areas will be closed to all traffic:
Kirchberg interchange from the A7 motorway
Kirchberg interchange from the A1 coming from Trier
By-Pass roundabout "Richard-Serra" from the A1 and A7 and towards the Foire Internationale.
Traffic on the A1 motorway coming from Trier, from the A7 motorway and towards Kirchberg will be diverted via the Hamm interchange to access the Kirchberg interchange.