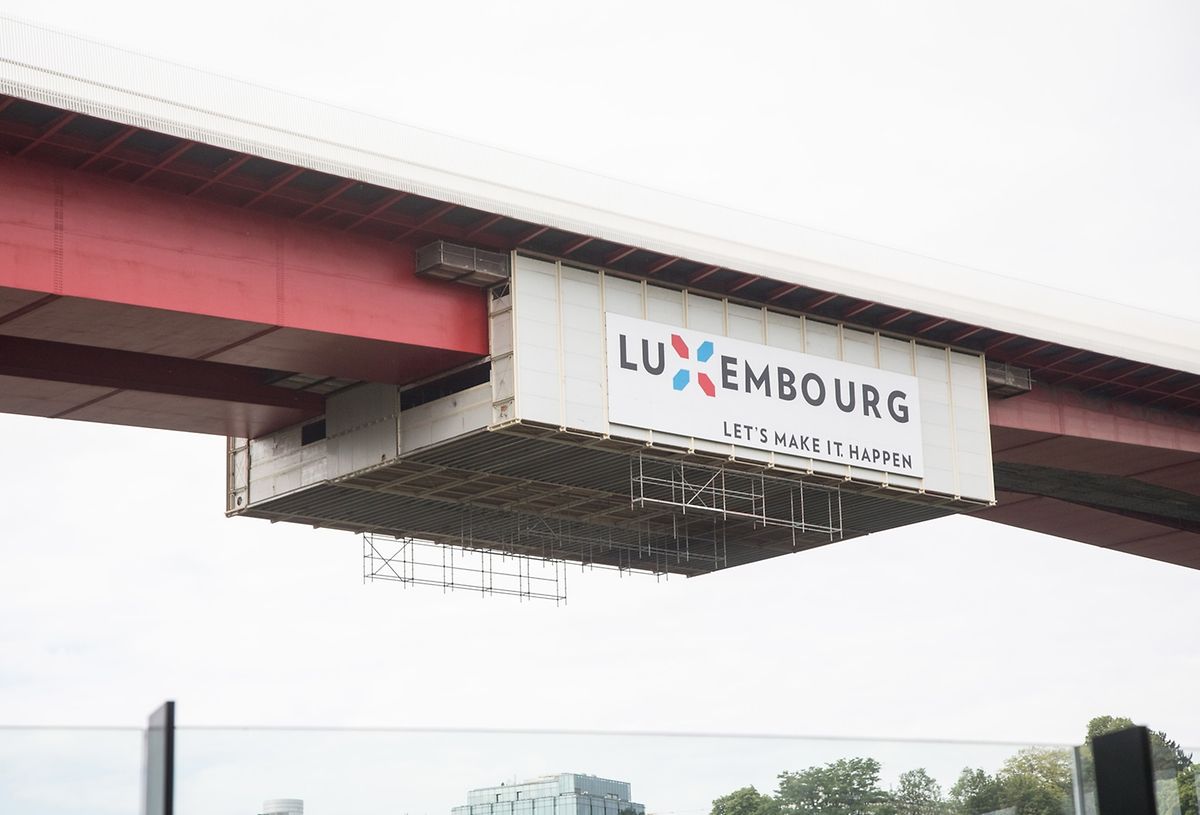 Painting this bridge red could require up to 20 tonnes of fresh paint Photo: Guy Jallay
Restoration work on Luxembourg's red bridge restarted on Monday after the company originally responsible for the works went bankrupt.
The structure, formally known as the Grand Duchess Charlotte bridge, connects Luxembourg City's old town with the Kirchberg financial and European district.
Work to restore the bridge and giving it a new red coat, stopped at the end of 2018 after the company doing the work went bankrupt.
Now a Luxembourg company, Tralux, has teamed up with Eiffel Deutschland from Germany, to relaunch works on the bridge.
The restorations are expected to finish at the end of April this year, with an estimated cost of €3.5 million. The painting could require up to 20 tonnes of fresh paint.
The structure opened for traffic in 1966, four years after construction began. It measures 355 metres across and weighs 4,900 tonnes. The deepest drop from the bridge is 75 metres.
In 2015, the bridge was widened to 25 metres to make it possible for the new tram to cross it.
---
Get the Luxembourg Times delivered to your inbox twice a day. Sign up for your free newsletters here.