Kitty, Daisy & Lewis interview ahead of Luxembourg gig
Kitty, Daisy & Lewis interview ahead of Luxembourg gig
Kitty, Daisy & Lewis, a British five-piece band return to Luxembourg to tour their latest album, "The Third" and Lewis took some time to tell Sam Steen all about the record and their tour.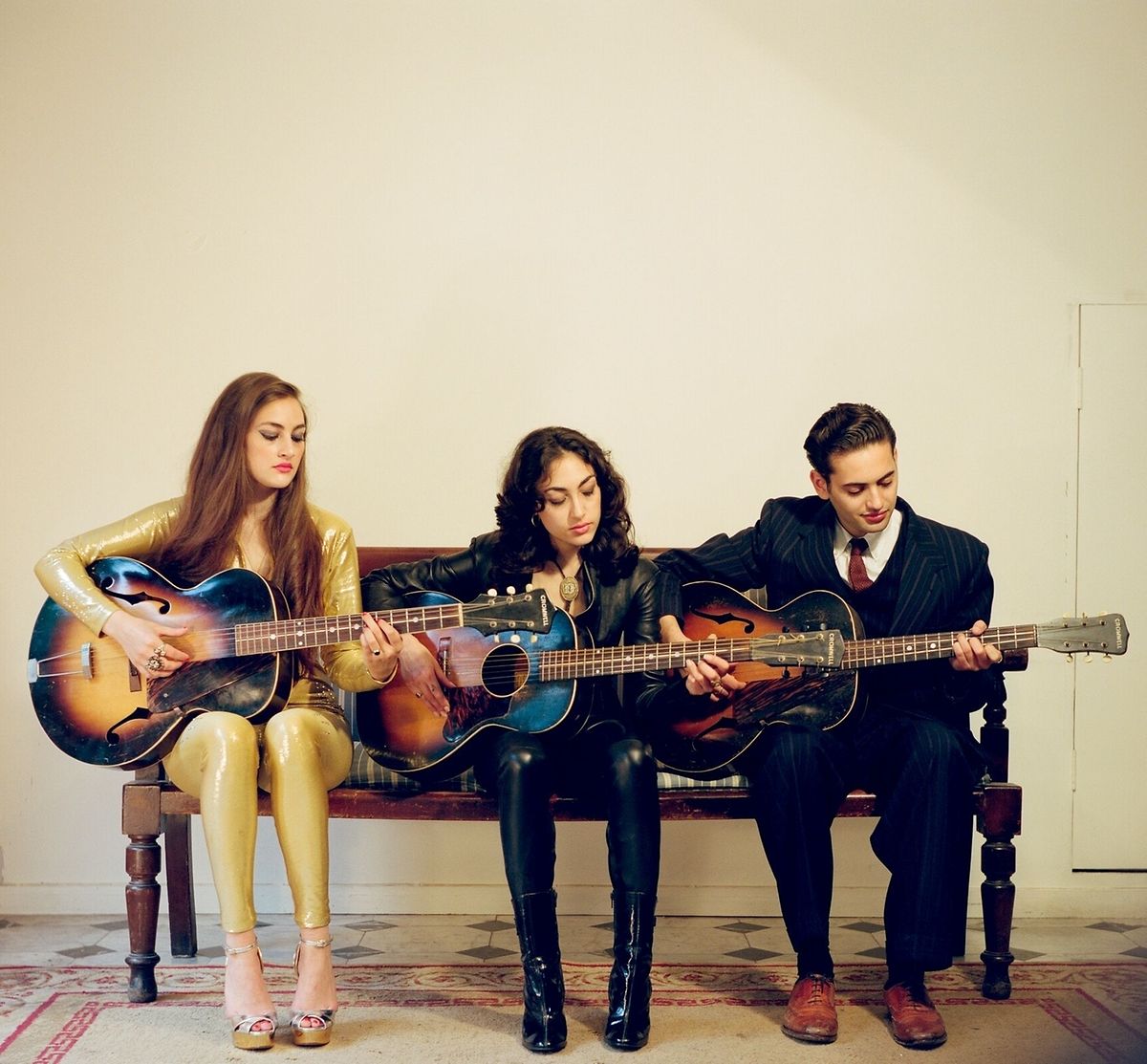 By Sam Steen
Kitty, Daisy & Lewis are a British five-piece band fronted by the siblings of the Durham family. Their music is influenced heavily by classic R&B, swing, country and western and rock 'n' roll. The band return to Luxembourg to tour their latest album, "The Third" and Lewis took some time to tell Sam Steen all about the record and their tour.
Described by critics as the bands "most diverse, beguiling and impressive release to date", The Third comes a whole four years after their last album Smoking In Heaven. Lewis explained why he thinks this album is different to their past works.
"Well on this record we had a producer", he began, "We had Mick Jones come in, so that was the first difference but also we built a new studio to record it in as well and the song writing is different. Every album we've made has developed and I think this one has taken the biggest step from the last." he said.
The building of that studio allowed the band a little more time to sit with the songs, well most of the band anyway, Lewis was a little busier, "we had a lot more time, well I didn't necessarily because I was the one building the studio." he said, "We thought it was going to be ready and then it wasn't so we had about five months extra, just rehearsing and stuff. The recording actually didn't take too long. It probably took a couple of weeks to record but then the post production took longer."
This is first time Kitty, Daisy and Lewis have worked with an outside producer and for a lot of bands that can be quite difficult. After working and deciding things by themselves for such a long time having an outside voice dictating things can be tough but Lewis said that that isn't how Mick Jones works.
"Mick's such a relaxed guy and so played back that it's not really like having your typical producer there. It was just like having a mate in the room and jamming along and stuff. He was really in to the music and he'd bring his guitar to every session and stuff like that so it was just fun."
Having worked on the record for such a long time it must be a relief to finally get out and play the songs to their fans?
"It is and it isn't, you always wish you had a little bit more time to do this or do that. No ones ever fully happy with it", admitted Lewis, "but you never will be. That's why you make new records."
Lewis fronts the band along with his two sisters and being so close can sometimes lead to friction but the family connection doesn't end there, "We're used to it now", he said, "and also my Mum and Dad are there as well. They play in the band. My Dad plays the rhythm guitar and my Mum plays the bass. it's just being with your family, because you're together all the time you obviously get pissed off with each other and have arguments and stuff like that."
But Lewis also said that his parent were not the kind to get in the way or meddle with the workings of the band.
"They're not really like that to be honest, when we're on tour they're just normal people and they get on with what they're doing, it's not like "oh mum, what are you doing!?". It's good we all have a few drinks at the end of the day."
Four years divide the groups' last two LP's but, with a new studio and gigs to play, Lewis says that fans of the band shouldn't have to wait too long for their next release.
"I'm keen to get back in the studio again. We've got a UK tour coming up in February and after that we'll get back in the studio because if you haven't got a new record you can't really tour or anything. If we want to hit the road again we have to come up with something new so I think after February, we'll give it a month to chill out and then get back in the studio.
An excellent live band with a unique sound and style, this is a concert that should please almost all music fans.
Listen to the interview in full below
Kitty Daisy and Lewis play at den Atelier on Friday October 30.
Tickets Available at www.atelier.lu
Kitty Daisy and Lewis album "The Third" is out now visit their website: www.kittydaisyandlewis.com
Sam's Scene!
Read Sam's other articles in his very own dossier on wort.lu : Sam's Scene!_________________________________________________________
Sam Steen on ARA City Radio
You can catch Sam in his "Freshly Squeezed Breakfast Show" on ARA City Radio every weekday morning from 6-9:30am. For more info visit the website: www.aracityradio.com_________________________________________________________
Don't miss the news – sign up to receive the wort.lu newsletter in English delivered to your inbox six days a week.