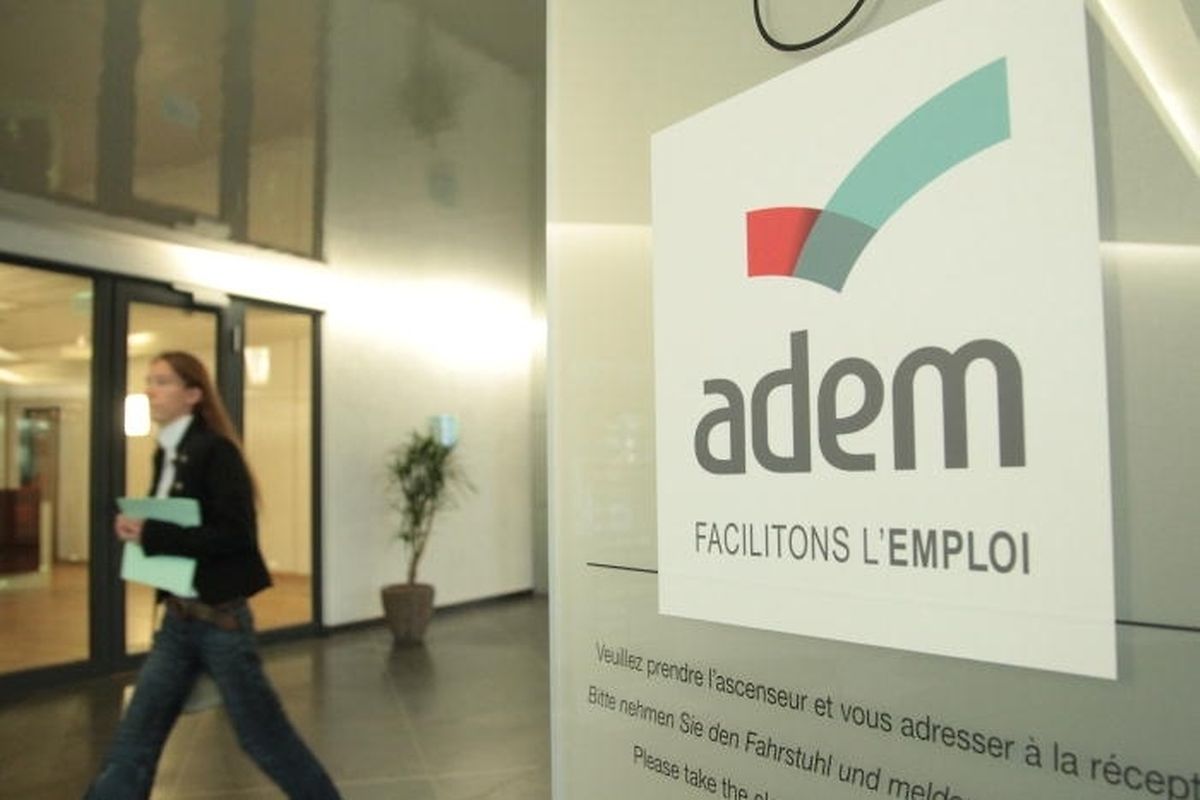 ADEM offices (Anouk Anthony)
Almost 10 years ago, in April 2008, Luxembourg's unemployement rate was just below 4%.
Since then, the job market has been in decline due to the global financial crisis which was followed by the sovereign debt crisis, but also due to harsh austerity policies implemented across Europe and a slow down in the bloc's economy. All these factors led to significant job cuts.
"The situation is better now," confirms the Luxembourg labour minister Nicolas Schmit, adding that if employment reforms continue to be implemented and the economic context allows it, the Grand Duchy should soon reach full employement figures – referring to an ideal employment rate within the economy.
"From the current rate of 5.8%, the figure could drop to 4% in the next five years," he said at a recent press conference.
Nine months before the national election, the socialist minister added with confidence that "a 4% unemployement rate in not unrealistic".
Recent developments in the national labour market have made Schmit feel positive about the shape of Luxembourg's economy and its full recovery.
For the past six months, the unemployment rate has been below 6%. Luxemourg has now officially surpassed the 7% peak recorded in 2014.
Between the end of 2016 and the end of 2017, the number of unemployed residents fell by 839, while as of December 2017, 17,283 people were registered at ADEM, the national unemployement office.
In fact, several good news came from ADEM over the last few months. Employment figures and rates are decreasing, whereas people who have been long umeployed are taking part in a series of training programmes that allows them to re-enter the labour market.
According to Schmit, although unemployment rates are partly dependant on good economic performance, employment policies and reforms must also be implemented.
"For this, we need to strenghten ADEM and allow people to join the national unemployment office," he outlined.
Hundreds of new jobs are also created within the Luxembourg industry and service-based economy, which can already be seen, for example, in the new business district at Ban de Gasperich.
To what extent the future jobs will generate full-time employment remains to be seen. At the same time, Schmit does not exclude the fact that the ongoing digitalisation of the workplace might lead to a reduction in the number of working hours of employees.

In the end, finding a balance between creating new jobs, addressing national umployment, combining shorter working hours and providing adequate living standards might prove to be a challenge.
Translated from German by Roxana Mironescu