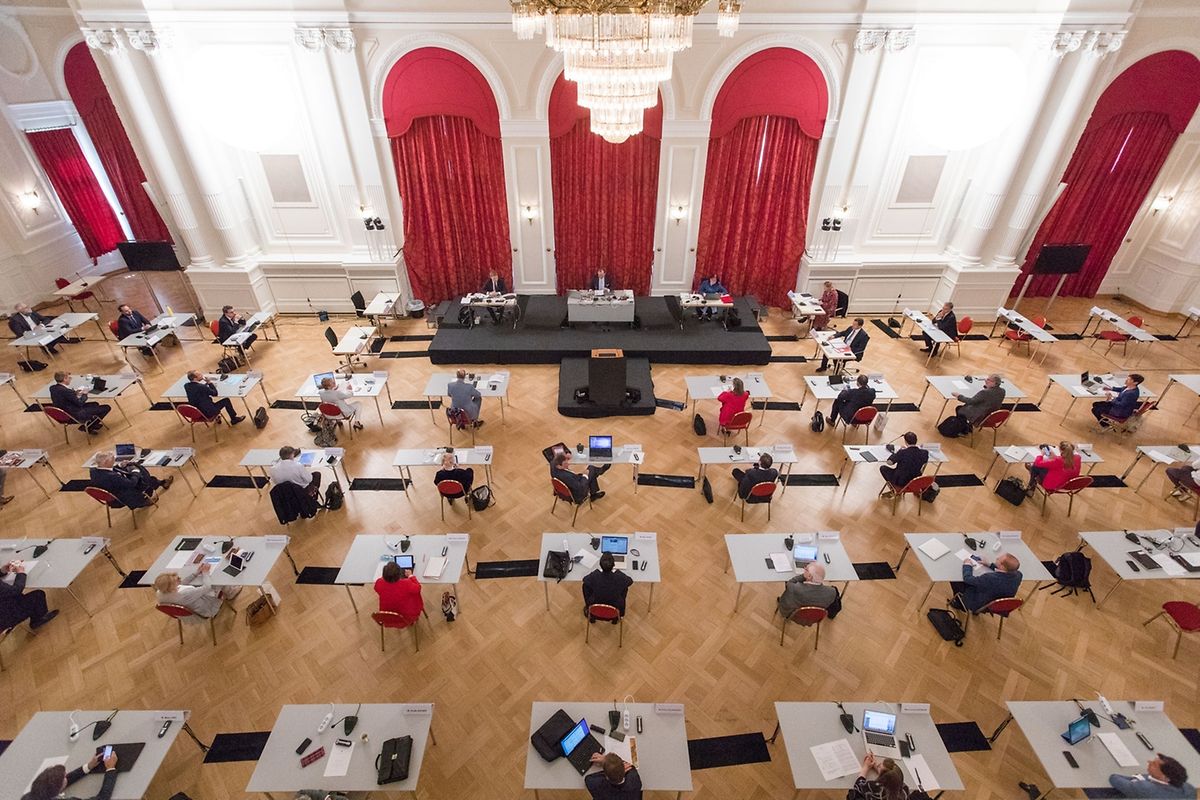 Lawmakers voted on Tuesday to to extend restrictive Covid-19 measures until the end of the year as the country deals with a new surge of infections.
The restrictions were introduced in March during the first peak of the pandemic to stop the spread of the coronavirus that causes Covid-19. They have been extended since then, and the country introduced stricter measures, including more restricted gatherings and possible fines, in July as the country went through a second wave.
All three government parties, the left-wing Déi Lénk and the Pirate Party all voted in favour, yielding a majority of 35 out of 60 votes, while the centre-right CSV abstained, and the right-wing ADR voted against.
The changes being introduced include reducing the isolation period for people testing positive for Covid-19 from 14 days to 10 to bring the country more in line with other European countries.
People in quarantine after having contact with someone diagnosed with the virus will have to take a test within six days as opposed to five. The duration of their quarantine - intended to keep them from spreading the virus if they later prove to have been infected - will remain at seven days.
Exceptions from the requirement to wear mask in public places will be introduced for people with disabilities or medical conditions.
Plastic face shields no longer will qualify as required face masks, meaning they could not be worn by themselves by restaurant workers, shoppers or at the hairdresser.
The law will expand the ability for the state to employ health professionals, now adding psychotherapists and pharmacists in addition to physicians.
The law also will clarify how personal data collected through efforts to halt the pandemic is treated. Authorities will be able to hold the data for three months before names and most other identifying data are erased. Researchers would be able to request access to the anonymised data.
Airlines will now be required to automatically transfer to health authorities forms that are completed by passengers prior to boarding. That would make it easier to trace contacts of passengers who test positive for the virus. The data will be anonymised 14 days after collection.
---
Get the Luxembourg Times delivered to your inbox twice a day. Sign up for your free newsletters here.