'Let me sing to you', IRINA chats to Sam Steen
'Let me sing to you', IRINA chats to Sam Steen
IRINA are one of the best bands playing in Luxembourg at the moment They drew popular attention when they played on the Main Stage at this year's Rock Um Knuedler, high up the bill just before Anastasia. Now they chat with Sam Steen.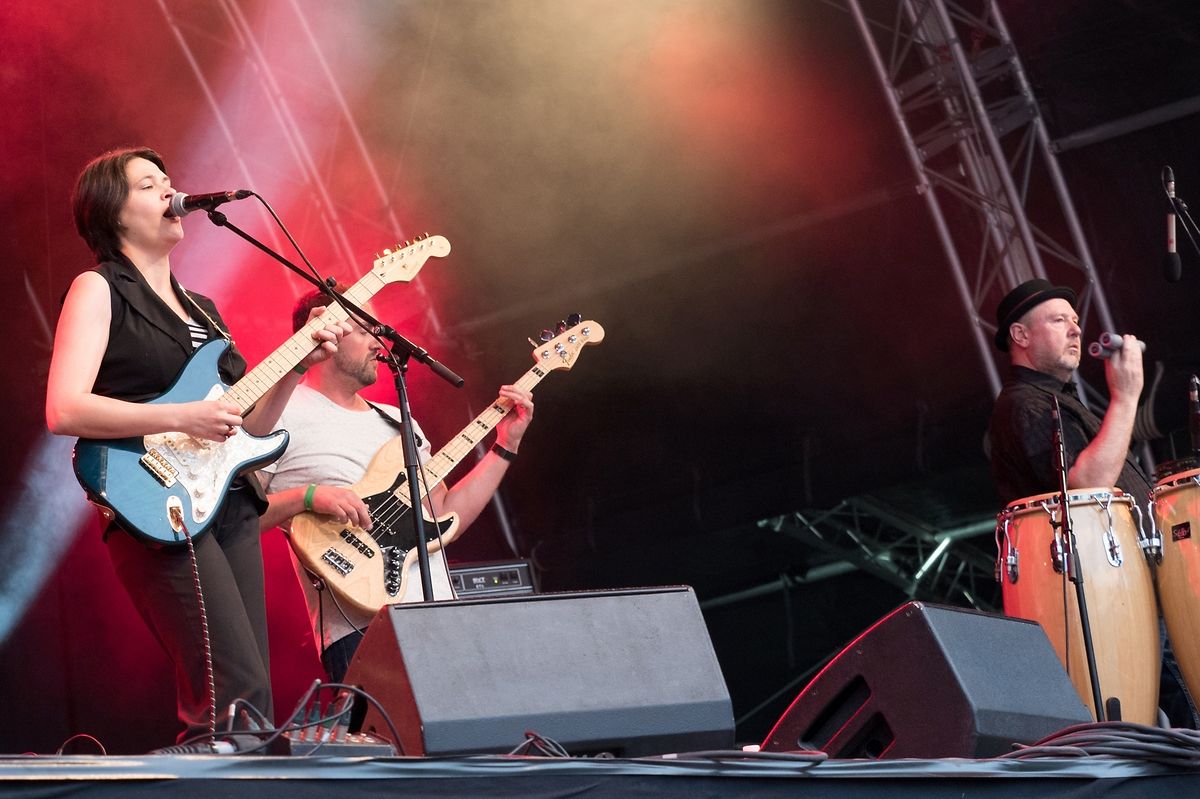 IRINA are one of the best bands playing in Luxembourg at the moment. Though they have only released an EP so far they are well known throughout the country and came to popular attention when they played on the Main Stage at this year's Rock Um Knuedler, high up the bill just before Anastasia.
Originally a two piece they have since expanded their number to six. The lead singer and eponymous Irina spoke to Sam Steen about the groups journey so far and some of the experiences they have had along the way. Irina will support Lata Gouveia at Kulturfabrik on Saturday night.
Irina's growth from a single person writing songs to a full band playing in front of thousands has been a slow but natural progression. The kind that allows an artist to discover their style, learn from mistakes and build their craft, with each step along the way making them who they are on stage.
Irina explains how it all began. "It started pretty much 6 years ago, I met Kim and I played a few songs for her and she just grabbed her guitar and started accompanying me and we really enjoyed that and we just started making music together", she said, "Some other people thought it was good enough to be heard in public and we started having some concerts, mainly in Luxembourg but some in Brussels as well and pretty soon after that we recorded a record."
VIDEO: IRINA performing "Keep on walking" at Café Little Woodstock in 2014Armed now with a collection of original songs they continued to play as many gigs as possible but that in turn led to Irina and Kim deciding that they needed to change something to move to the next level.
"We played a lot actually, in different bars and cafés, mainly in the south of Luxembourg" Irina recalled, "and after a while we thought that we would like to bring a different dynamic to the set because after about half an hour with two chicks and voice and guitar people got kind of tired and they lose focus so you have to bring something to the table that makes them interested again. That's when the idea grew to invite people, other musicians to join the adventure."
Though they have been playing music in Luxembourg for quite some time the first time I saw them perform was at the release party for Lata Gouveia's last album at Kulturfabrik. It was one of my favourite performances that I have seen here and all because of a particular moment.
The sound failed. What could and probably should have been a disaster for any artist turned in to a magical moment that was as special for Irina as it was for her audience that night.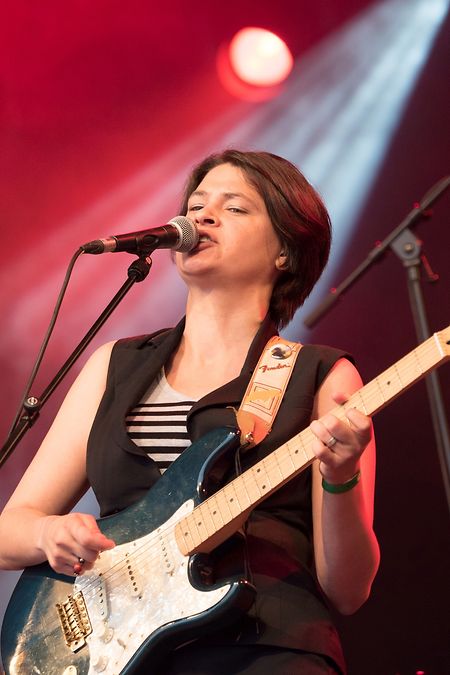 "The whole Kufa thing last year was an incredible experience. That's when you realise that that even the shitty concerts, not even that they're shitty but when you're wondering, what am I doing here or people are not really listening to you in cafés or bars, but the more you play them the more confidence you get, even on a subconscious level. You don't realise it until you're on that stage in front of what 3,4,500 people and you want to do a good job because it's your friend Lata Gouveia's evening and you don't want to fuck it up and then all of a sudden the sound isn't there." She said, setting the scene perfectly and showing just how important those early small concerts were, "I got really calm, I don't know why but I just decided, we're going to do it like that and then people just shut up. It was incredible, you could hear a fly fart, it was incredible, it really was and that for me, it changed a lot, I changed a lot in how I see the stage and how confident I'm going to feel on stage."
That experience in turn helped prepare her for what would be the bands biggest performance when they played just before Anastasia on the main stage at Rock um Knuedler describing their excitement she said they could barely sleep for weeks in the build up to the gig itself but that when it came time to do the business it was perfect, and something they could easily get used to.
"It was just awesome we had such a good time. The energy you get when people are just doing normal clapping, the energy you get from so many people… I can understand how you can get addicted to that kind of thing", she said.
Taking to the stage again this Saturday the band will again support their good friend Lata Gouveia as he releases a new collection of songs but when will fans get their hands on Irina's first full length LP?
"We're finishing our record this year so it's going to come out next year and we're really excited about it. There's one aspect, just to get it over with because we've been working on these songs for so long so we can focus on new songs and then we're just really proud of it."
Don't miss the chance to see one of Luxembourgs biggest talents when they play at Kufa Saturday night. The band take to the stage at 8.30pm in what is sure to be a great showcase of local music. Tickets are available at E-ticket.lu and kulturfabrik.lu
Listen to the full IRINA interview (including 2 live songs) below:
Find out more about IRINA on the Facebook Page
Sam's Scene!
Read Sam's other articles in his very own dossier on wort.lu : Sam's Scene!_________________________________________________________
Sam Steen on ARA City Radio
You can catch Sam in his "Freshly Squeezed Breakfast Show" on ARA City Radio every weekday morning from 6-9:30am. For more info visit the website: www.aracityradio.com_________________________________________________________
Don't miss the news – sign up to receive the wort.lu newsletter in English delivered to your inbox six days a week.