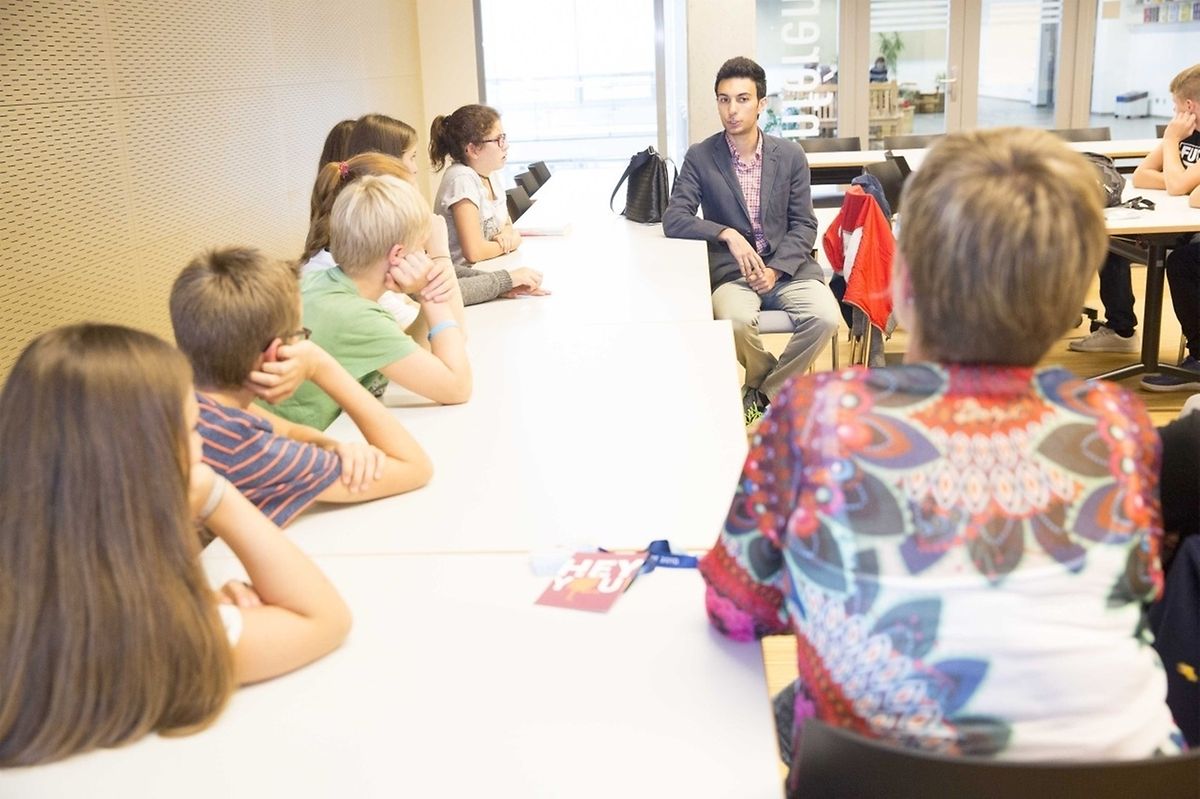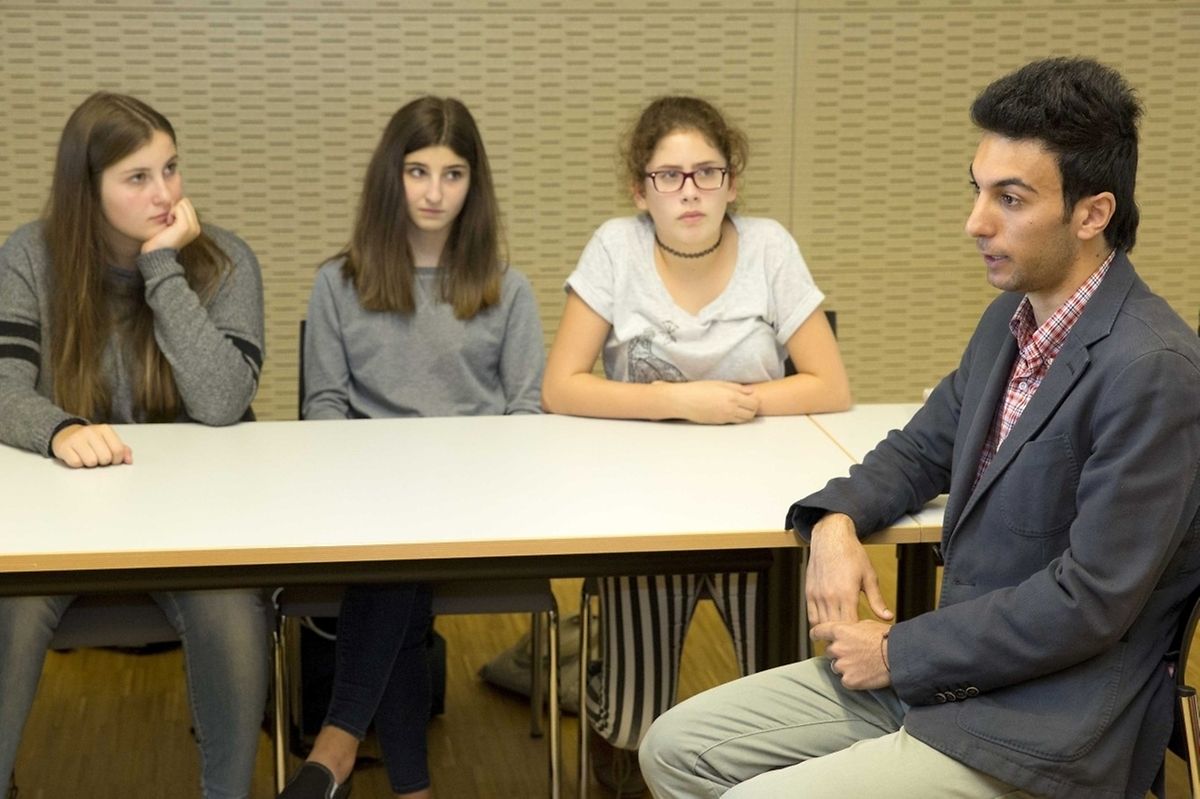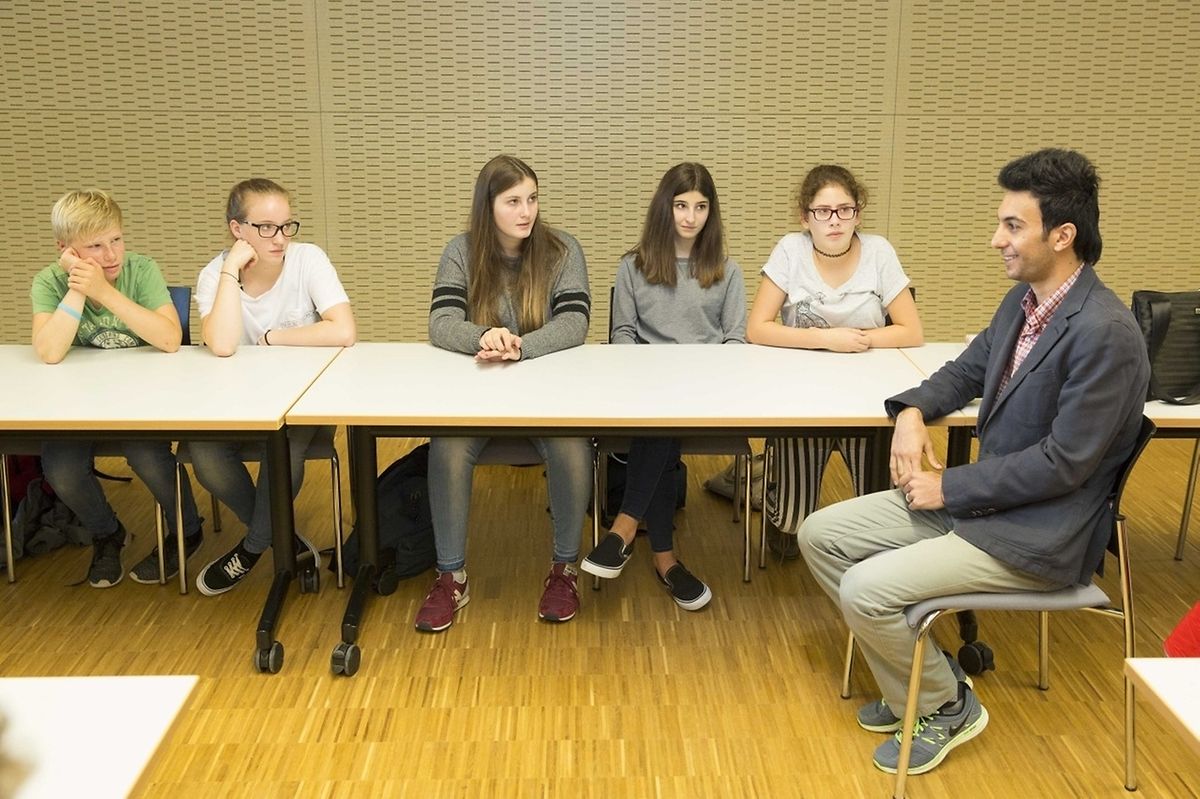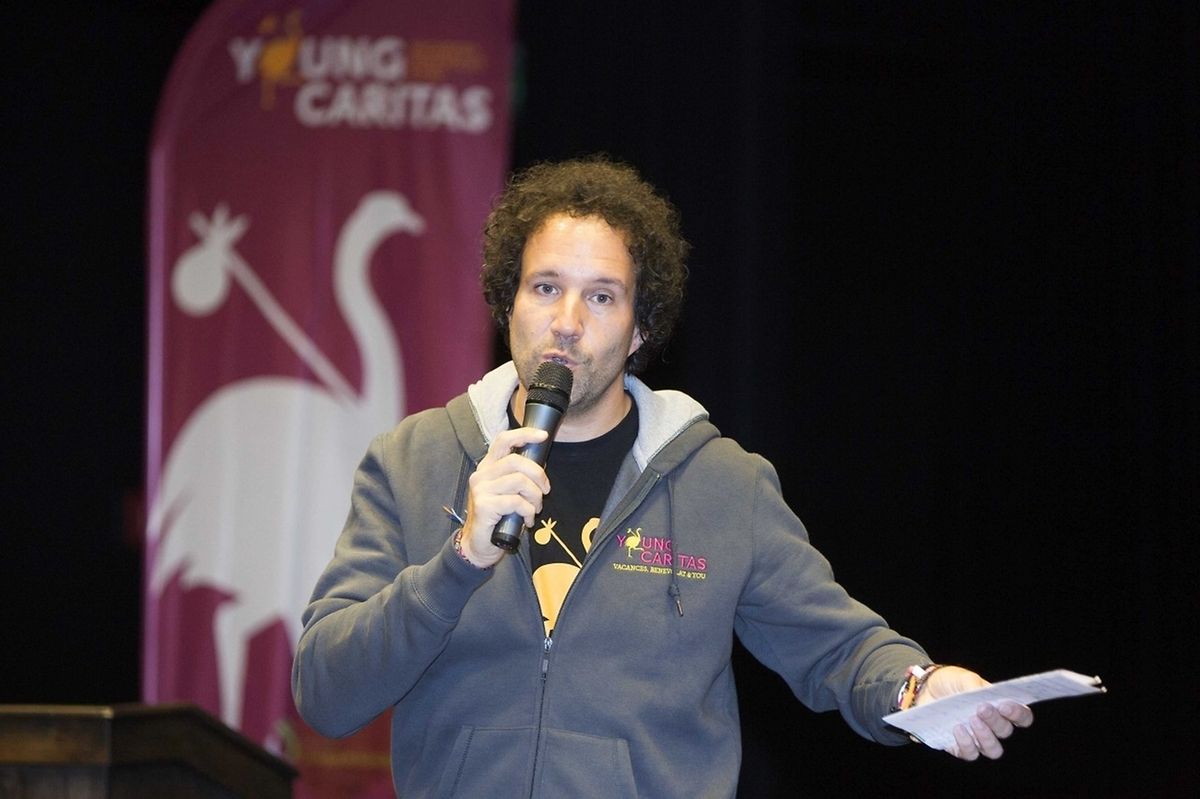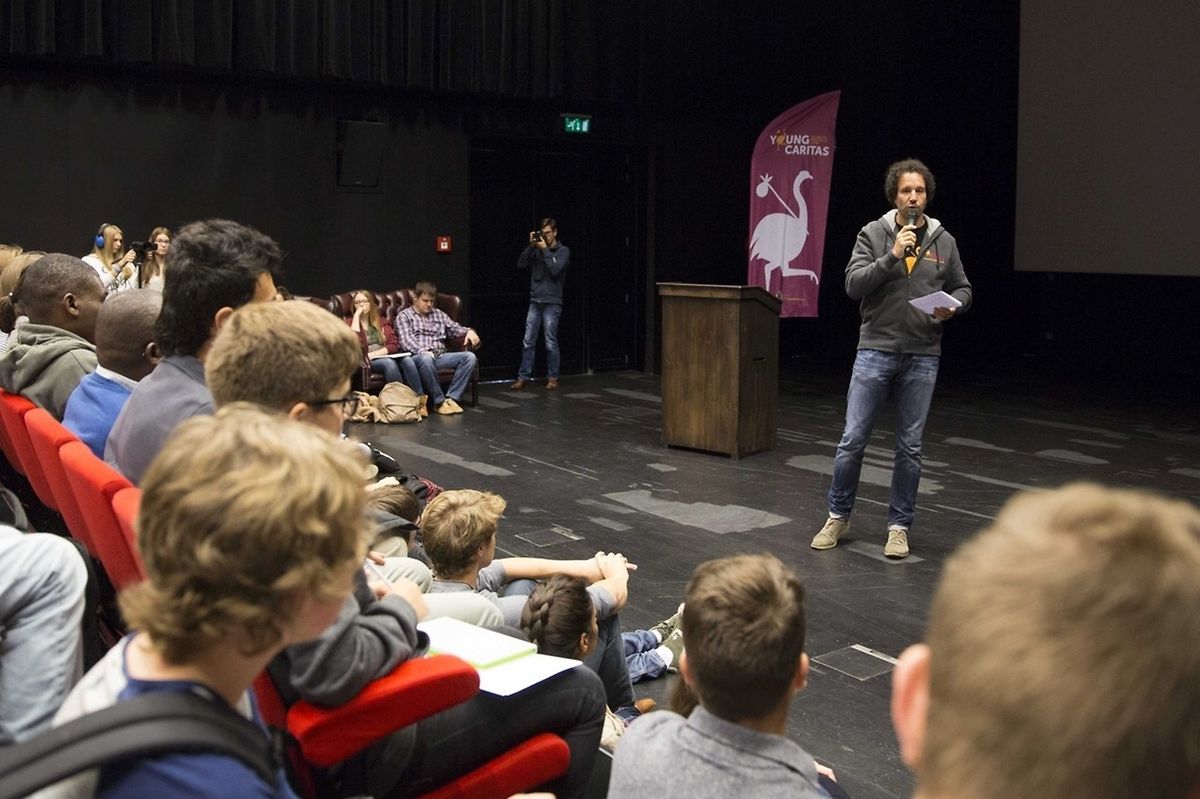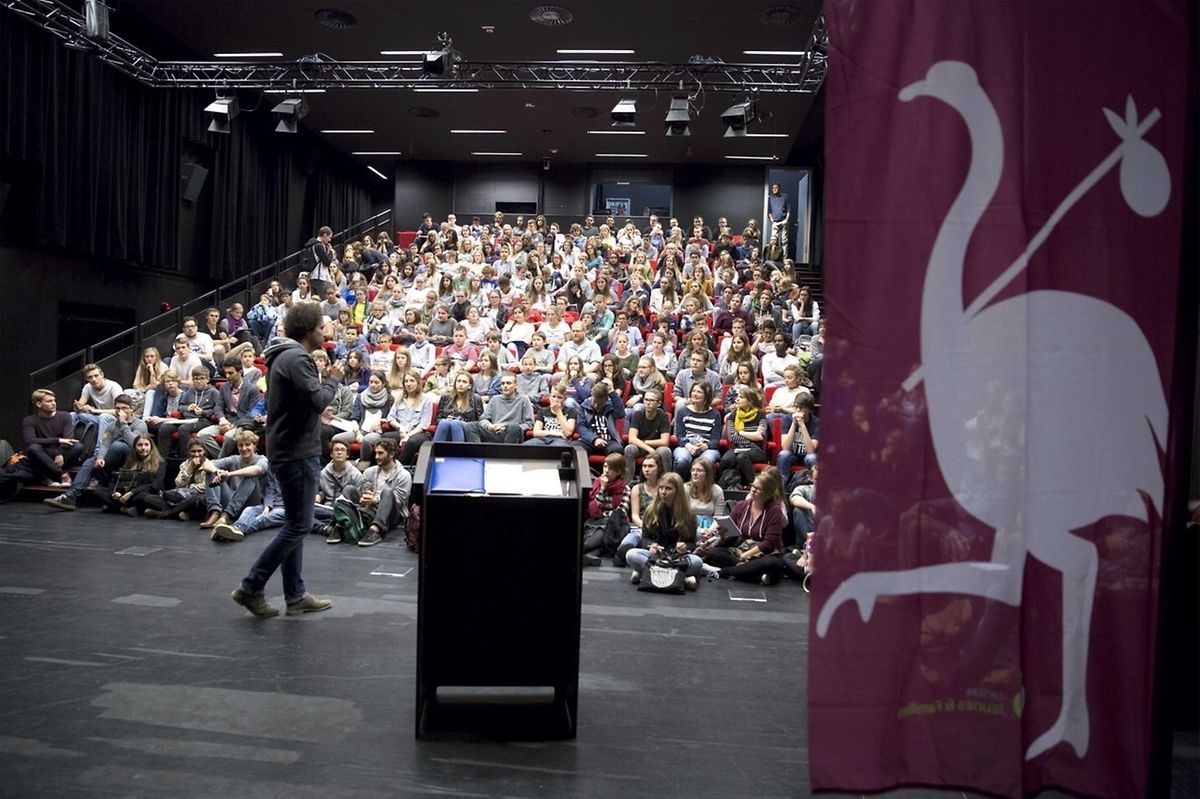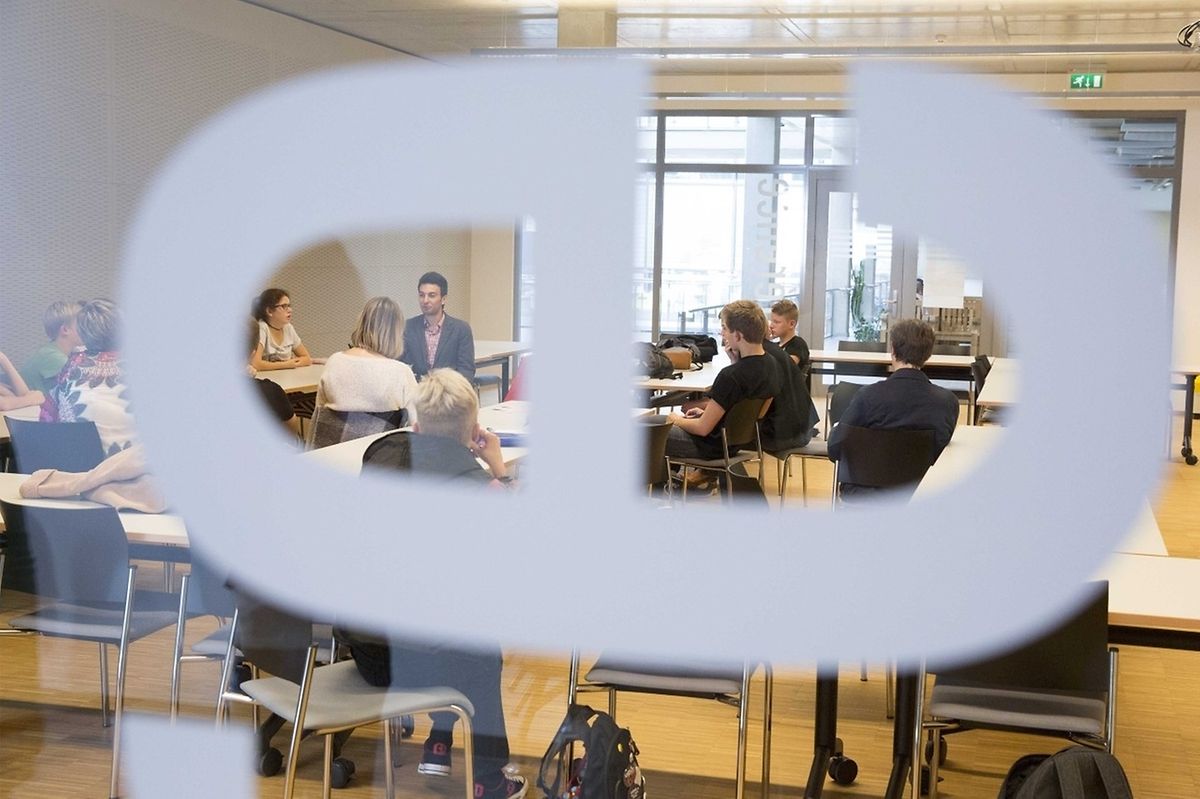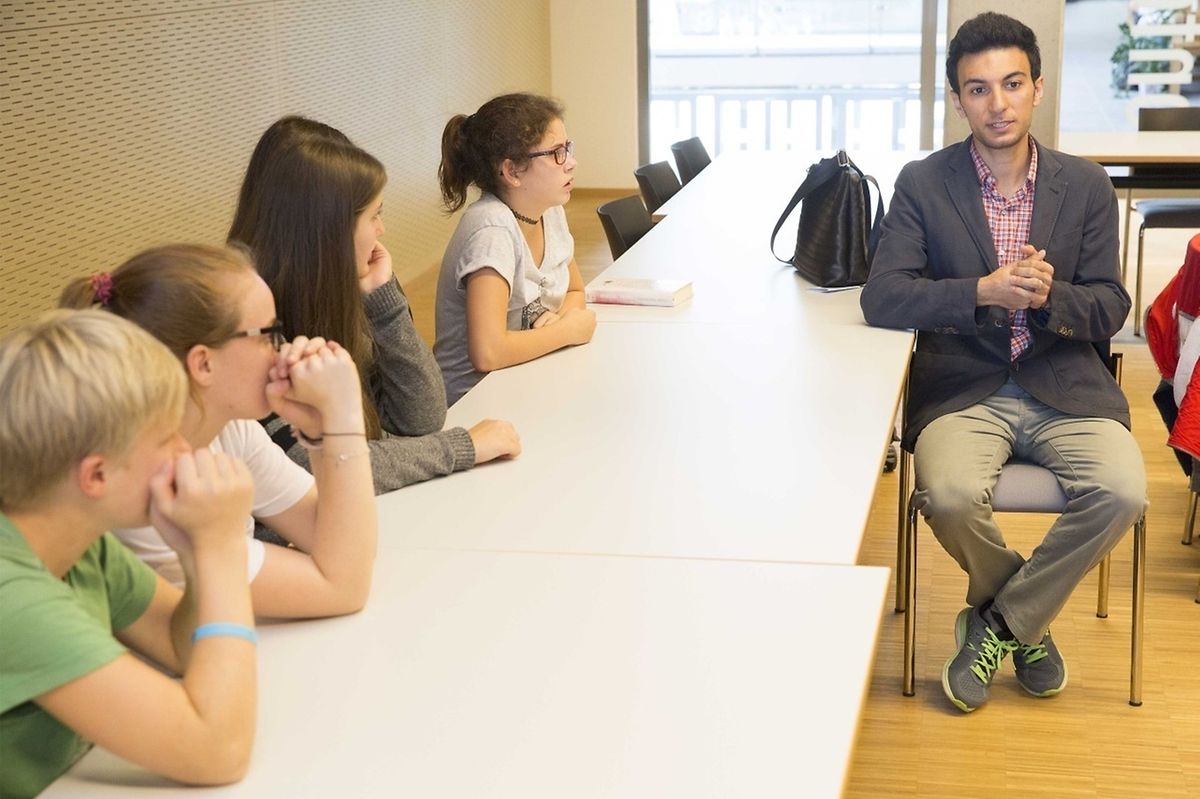 By Alix Burton
People in Luxembourg can make a difference for migrants and refugees through simple acts of kindness, students learned when four refugees visited their school on Thursday.
The four were invited to Lycée Ermesinde by Young Caritas to share their individual stories, first-hand, as part of a "Living Library" project. "Please be friendly to ALL refugees! Put yourself in their shoes for a moment," Eritrean refugee Mallot Haille told a group of 200 students.
Mallot Haille's story of how he came to Luxembourg is one of tragedy and anguish. He decided to leave Eritrea via the 'smugglers route' and was lucky to have survived the extreme hardship he was subject to. He and other refugees spent four days crossing the Sahara Desert where many people died from dehydration and exhaustion.
The smugglers, they don't care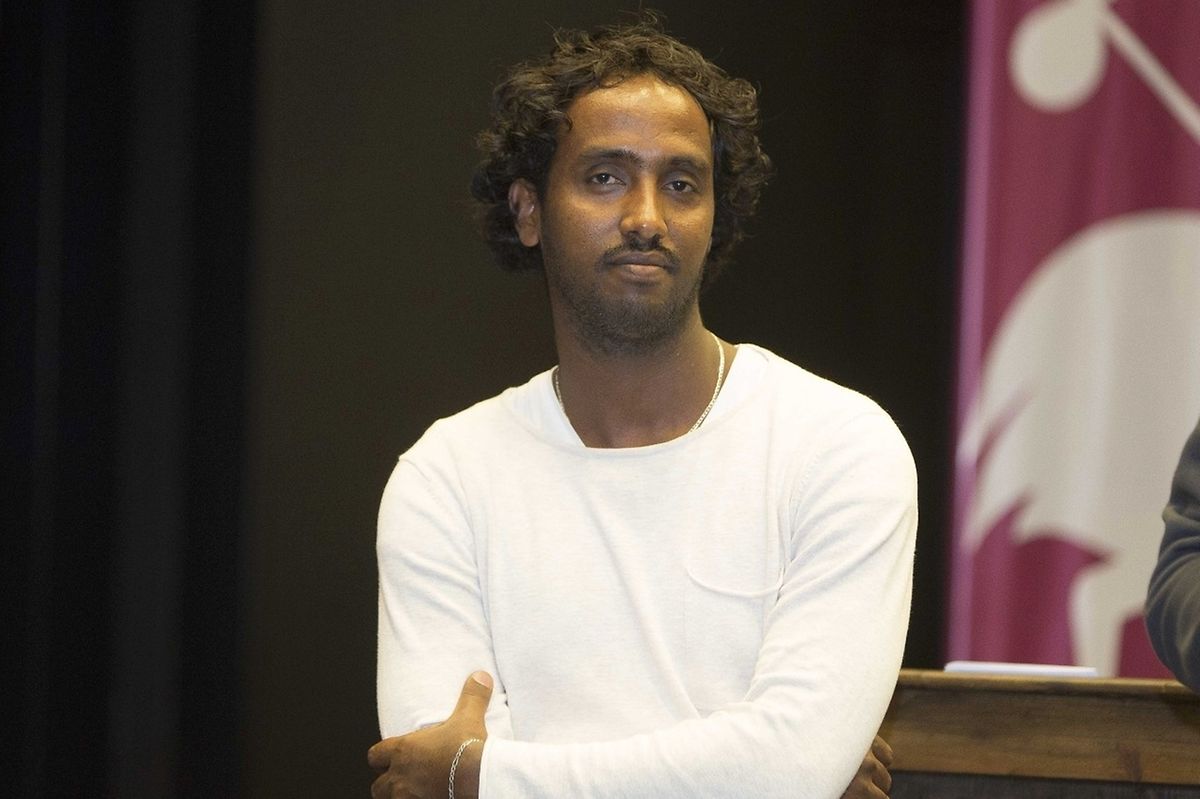 "The smugglers, they don't care", he said, " They just care about the money they will get. when people died, we were not even allowed to take the time to bury them."
Following his ordeal in the heat of the Sahara, Mallot spent a further five days crossing the Mediterranean in a tiny boat crammed with 300 people (including women and children.)
"We had nothing to eat and only sea water to drink for many, many days. It was terrible, but nothing as bad as the Sahara." commented Mallot.
His arrival in Luxembourg was due to the kindness of a stranger at a Paris railway station who bought him a train ticket. "I intended to go to England not Luxembourg", Mallot said, adding: "But now I consider Luxembourg as my home."
That feeling will only be reinforced later this year when his wife receives permission from the Luxembourg government to join him. "I am so grateful," he told the students.
Syrian student in Luxembourg
Another speaker, Jwan Atto, is a 24-year-old Syrian refugee, who arrived in Luxembourg in November 2014. He admits that at first he did not know "anything" about Luxembourg but was fortunate to receive permission to stay in Luxembourg for five years and continue his education.
In Syria he was unable to continue his studies in Biology because the situation had become so bad. "It has become a place for people who like killing," he said. "We thought America or another country would find a solution, but they have not, so people start to leave."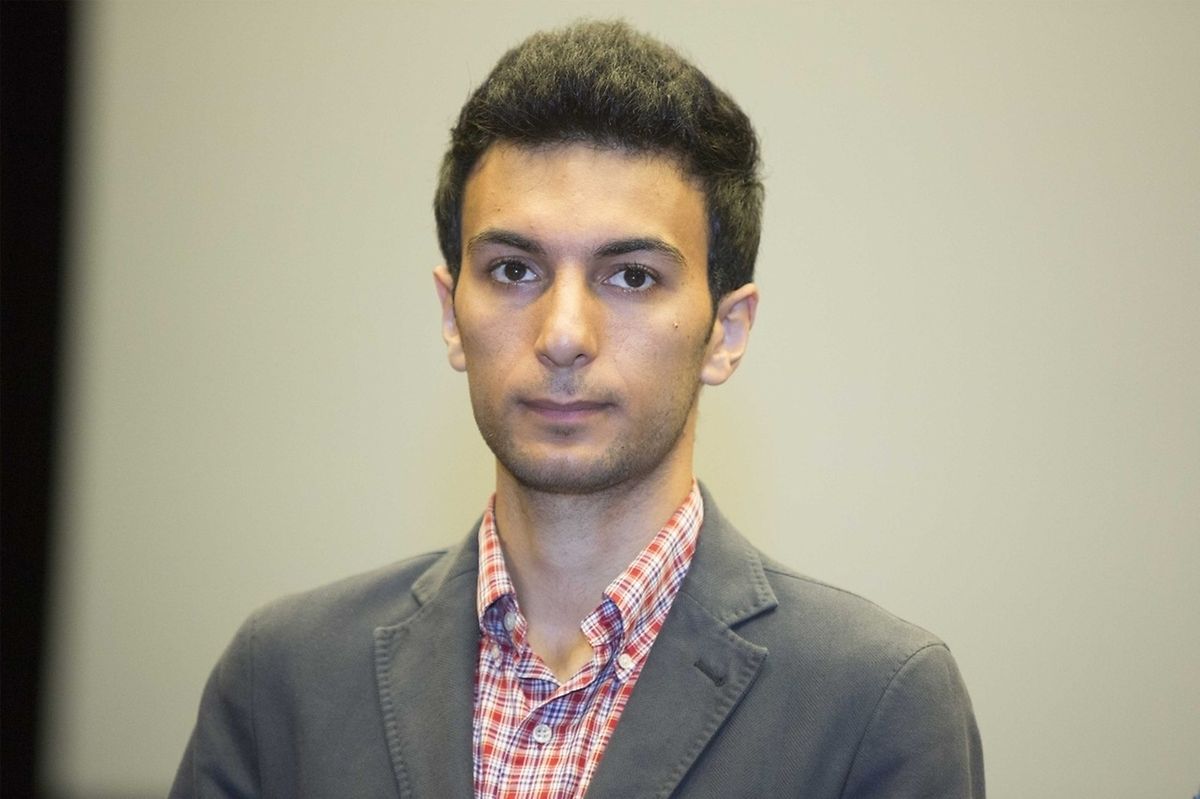 Jwan is currently completing a one-year course on European Culture at the University of Luxembourg until he learns French and is able to continue in the field of Biological studies. "One day when I finish my studies, I would like to return to Syria because people like me will have to rebuild the country."
Jwan told the students. "My wife is still in Syria where she was studying Physics, I hope she also gets the opportunity I have. You have so many opportunities here in Luxembourg, you are very lucky."
The stories struck a chord with students. One told wort.lu/en: "I think it's great that the refugees are here today," one student told me, "It's easy to forget how much we have here in Luxembourg and the terrible things they have been through."
From September 24 to 25, Young Caritas Europe are organising the #partofthepuzzle initiative in seven different locations to show solidarity with refugees and migrants around the world.
For more information visit www.youngcaritas.lu or the Young Caritas Facebook page.
Do not miss the news - sign up to receive the wort.lu newsletter in English delivered to your inbox six days a week.