Looking beyond the Greater Region
Looking beyond the Greater Region
Financial ease and the prospect of graduation are not the only incentives pushing students at Luxembourg's University to spend a semester in the far corners of the planet. Here wort.lu finds out how these experiences can improve career prospects.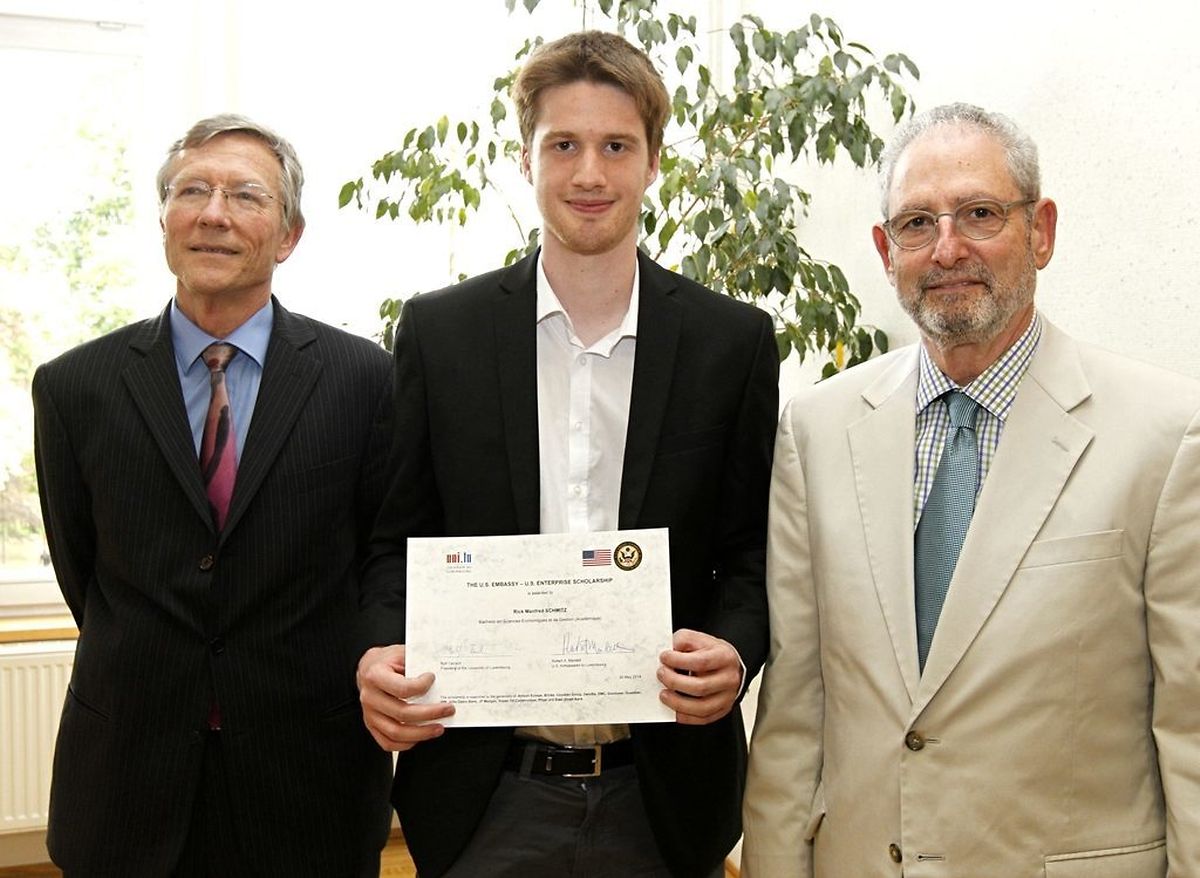 20.5 WOengl / Uni.lu / Remise Diplomes Amb USA u. Japan / Laureat USA Rick Schmitz ( Mitte) mit Rolf Tarrach und Botschafter Mandell (vlnr) Foto: Guy Jallay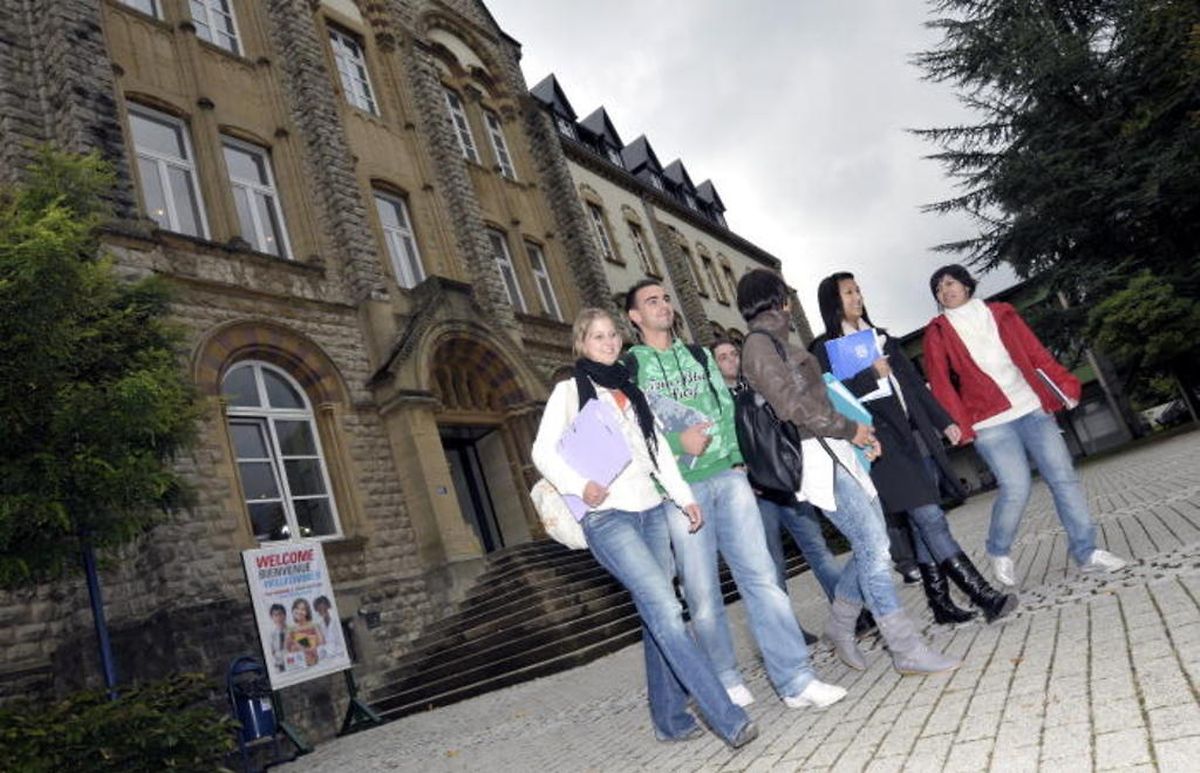 14.09.09 Rentree Uni Letzebuerg, Schule ,Schueler,Studenten. Foto:Gerry Huberty
Students at the University of Luxembourg are in a unique position in that they are forced to spend a semester abroad in order to complete a Bachelors degree.
And, with the introduction of the mobility scholarship offering Global Exchange Programme students 1,000 euros per month to spend a semester further afield, it has never been easier.
But, financial ease and the prospect of graduation are not the only advantages of such an experience. In an increasingly competitive work environment a semester spent abroad can give job-seeking graduates the edge on their peers.
Gilles Weber was the first student from the Grand Duchy to go to William and Mary College in Virginia, USA, in 2012 where he spent a semester on the LLM law course.
Understanding how others work
"On the one hand it's a prestigious university which says you've spent time in the US. It helped me as well in the work context in the sense that for example now I've finished an internship in which we had a lot of American clients. It helped me to understand their way of working," he said.
Gilles explained that understanding the educational background of the Americans he was working with and how they work, was a huge advantage. He said he would also like to return to the university to study for a Masters.
US Ambassador to Luxembourg Robert A Mandell echoed the career benefits of having studied in the US, going further to add that students bring back something which is missing in Luxembourg.
He said: "We believe the ability to see what business is like in the US, to work in the US and study in the US is critical to having an understanding of what it takes to do business in the US. It's different from Europe. We believe they can bring back to Luxembourg an entrepreneurial spirit which they can learn in the US. That's not as prevalent here as it is in the US."
Education is best export
An alumni of the University of Florida and Harvard, Ambassador Mandell listed the strengths of the US higher education system compared to Europe, saying "education is our best export."
Indeed, Gilles observed that the university where he studied was built to serve the students and cater to their every need.
But, it is not only US universities which can benefit Luxembourg's students.
This year, Global Exchange Programme participants will go to places are far-flung as Canada, Japan, China and Uruguay.
Last year, Steven Koener was one of the first students to be awarded the top student prize, offering the top three performing students in each faculty a summer school in Asian studies at the prestigious Sophia University in Tokyo.
A Bachelors student in European Culture, Steven opted for courses which did not necessarily bring him academic credits but which interested him most. "I did Japanese art, history and Japanese popular culture," he said, adding: "It's nice, I did something that interests me."
Risk taking
While in Tokyo, he experienced his first earthquake, a regular occurrence in Japan which did not faze his Japanese peers but prompted American and European students to dive for cover.
Steve acknowledged the different teaching approach and the increased contact time between students and faculty.
And, he said the new perspective gained from this cultural experience will be an asset when convincing employers to hire him.
"Companies will look at your CV and see you studied abroad and went further than Europe. It shows you're open-minded and willing to take risks," he said.
Related article:
Cash incentive encourages students to aim for distant lands
Don't miss out on the news – sign up to receive the wort.lu newsletter in English delivered to your inbox six days a week.