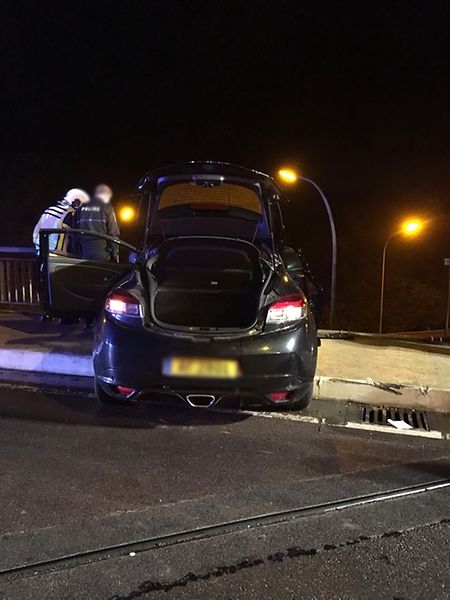 Three car occupants were extremely lucky after the vehicle crashed into bridge railings in Leudelange, threatening to plunge down to the A4 motorway below in the early hours on Sunday morning.
The incident occurred at about 4:30am when a motorist was said to have lost control of the car while driving over a bridge and crashed into the railings with such force, they snapped and parts of them fell down to the A4 motorway beneath.
The car came to a halt partly hanging over the edge of the bridge, in a crash that could have resulted in the vehicle following the barrier down to the road below.
The three occupants were able to escape unscathed but were shaken up be the ordeal.
Emergency services rushed to the scene and the car was eventually extracted from the railings.