Lucky night for Crossfire punters as Magic Eight Ball returns
Lucky night for Crossfire punters as Magic Eight Ball returns
English rock n' roll-powerpop band Magic Eight Ball are returning to Luxembourg to play a concert at Crossfire on Saturday night and frontman Baz Francis took some time to chat with Sam Steen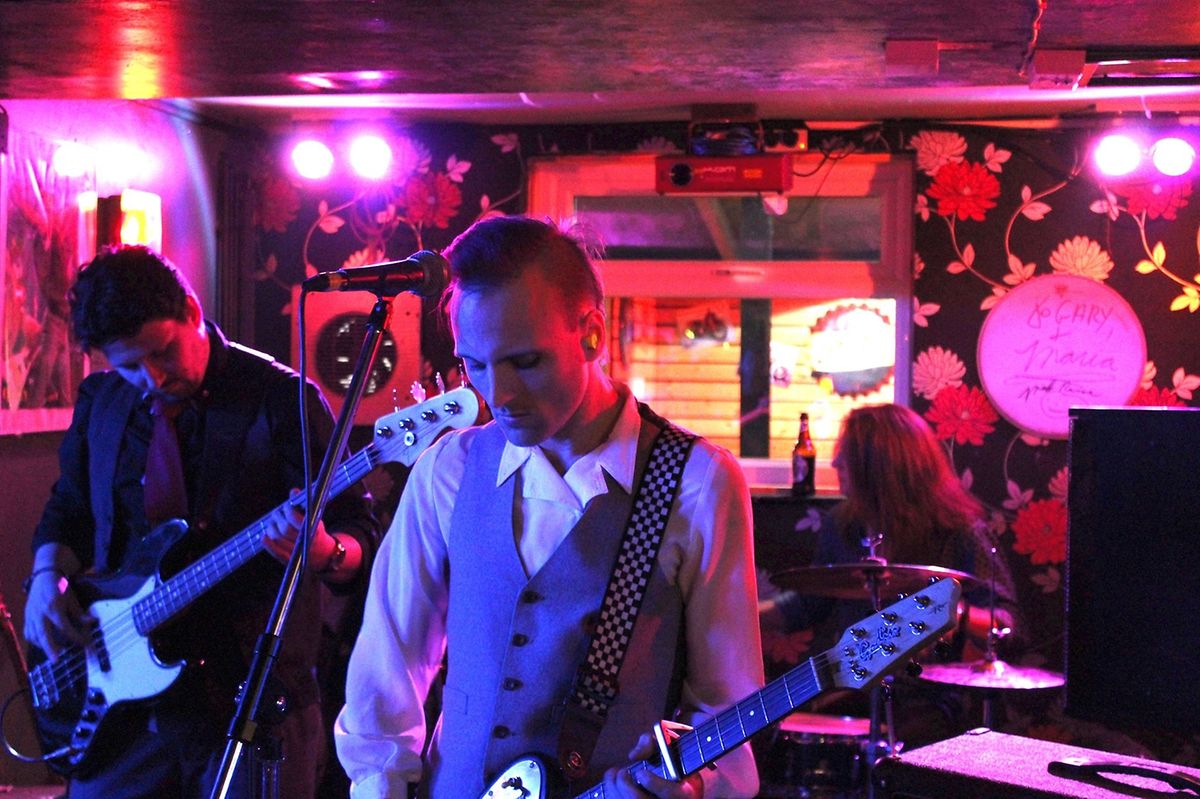 Surrey-based rock n' roll-powerpop band Magic Eight Ball are on the Magic Cat Records label and released their first album 'Sorry We're Late But We're Worth The Wait' featuring guest appearances from Jason Bowld (Bullet For My Valentine) and Donnie Vie in 2013.
They recently released their follow up album 'Last Of The Old Romantics' which featured the legend that was Rik Mayall on the record. Returning to Luxembourg to play a concert at Crossfire on Saturday night frontman Baz Francis took some time to chat with Sam Steen.
As the title of their debut album suggests, it took quite a long time for Magic Eight Ball to release their first full length record but the band had existed and had been gigging for a long time before that. These tours later took them across Europe and lead singer and songwriter Baz Francis says that travelling and experiencing new countries has always been important to him but also that Luxembourg has a special significance for him.
Remembering their last concert at Crossfire Baz says, "I can honestly say it was the most fun gig I've ever done because everyone was in the spirit of it." Before explaining why Luxembourg is so special, "Luxembourg has always been a bit special for me. My Dad has travelled all over the world but he'd never been to Luxembourg and when he was going through turbulent times I would always say to him "there's always Luxembourg" so it was really nice to come here and we played a gig on the day we arrived that was so much fun it just made us think, how many other great experiences are there like this?"
After successfully getting Jason Bowld and Donnie Vie to feature on their debut the band figured that they may as well go for broke with the second record and set about deciding who they would to work with on it. Baz explains how they went about getting late comedy legend Rik Mayall to join them.
"Persistence! We made a wish list. I had my favourite living songwriter guest on our first album and after that I figured why not really go for it and see who we could get?", he said, " So we made our list of top British performers that we would like to get on our second album. The list had Paul McCartney, Brian May, Jimmy Paige… Brian May's agent actually got back to us and said "sorry Brian can't do it, he's rehearsing for a tour", so that was sweet. Then Rick's agent was intrigued by it, we sent our first video over and she really liked that and then Rick agreed to do it! The rest is history but then there's also the sad end to that story as well."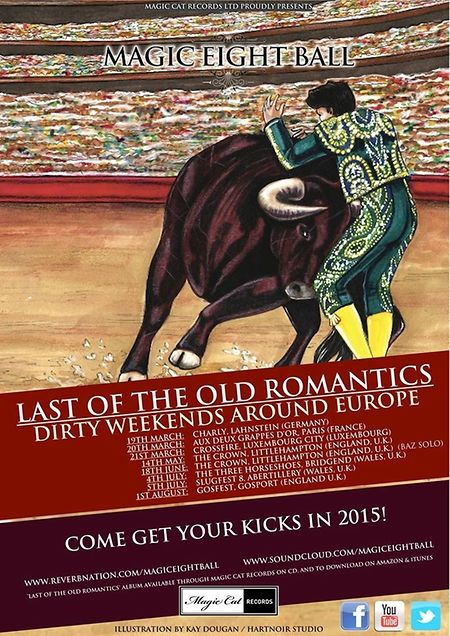 Rik died shortly after working on the album and Baz says this made the experience quite bittersweet, he was immensely proud of what they had achieved but this added a touch of sadness to it and also brought some pressure, "It was one of the weirdest experiences of my life, because I now had this responsibility to present one of the last pieces of work done by one of my childhood heroes."
With "Last Of The Old Romantics" coming so hot on the heels of "Sorry We're Late…" Baz says that they made a decision to work on full length releases after the success of putting together their debut. "We were always gigging and before the album put out a few EP's and there was a steady stream of music but it was piece by piece", he admitted, "Then come the second EP I started working with the guy I've been working pretty much exclusively with since, Dave Draper, and I said I want to work on an album now, no more EP's or singles I wanted to do the album. And once that was done I was like, I want to do another. Now that ball has started rolling… yeah, the plan is to have another out next year."
Don't miss what is sure to be a rocking night of power pop fun at Crossfire on Saturday night. Gig starts at 8.30pm
Find out more about the band on Facebook and on Twitter
Sam's Scene!
Read Sam's other articles in his very own dossier on wort.lu : Sam's Scene!
____________________________________________________________
Sam Steen on ARA City Radio
You can catch Sam in his "Freshly Squeezed Breakfast Show" on ARA City Radio every weekday morning from 6-9:30am. For more info visit the website: www.aracityradio.com
____________________________________________________________
Don't miss the news – sign up to receive the wort.lu newsletter in English delivered to your inbox six days a week.