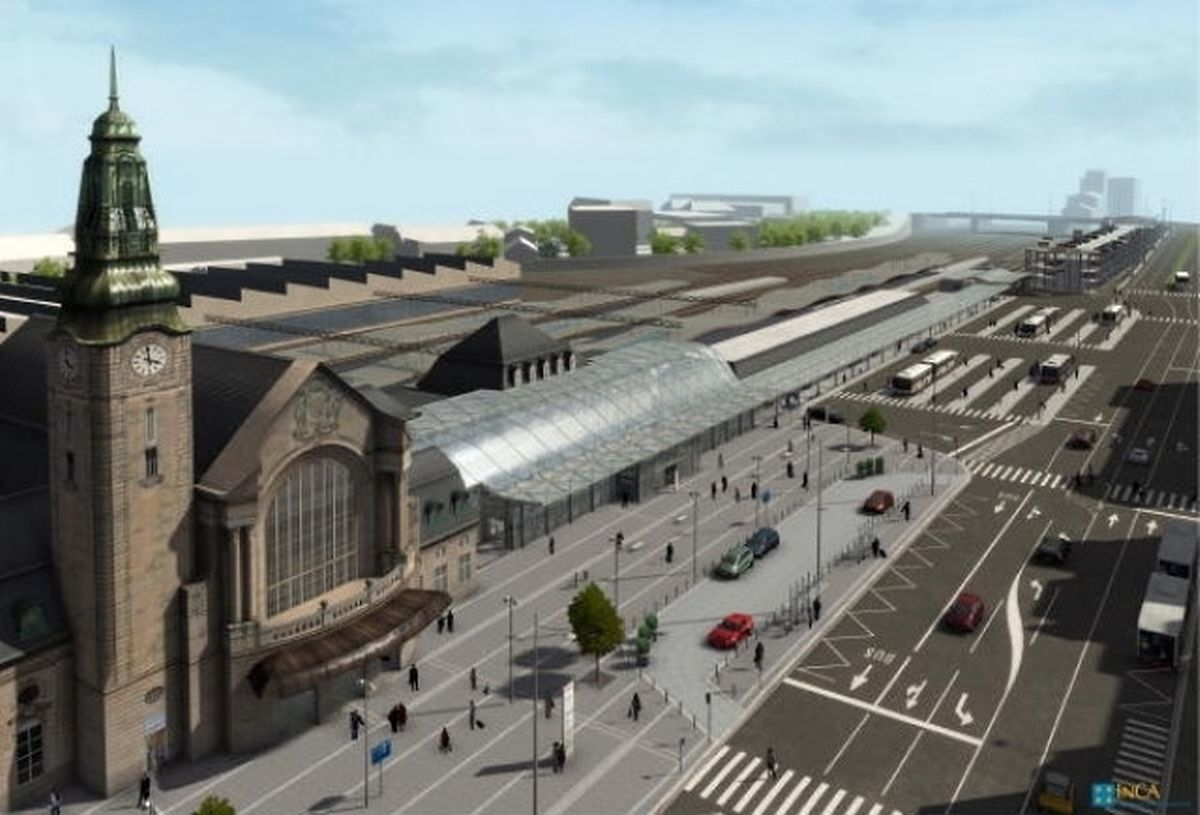 (CH) A three-million euro make-over of Luxembourg's railway station forecourt is to begin this October.
The new glass and steel roofed-construction, dubbed the "Verrière" project, will embellish the station's forecourt and forms part of a raft of modernisation plans for the railway station.
Furthermore, a short-term car park with around 15 spaces will be set up even before the construction works begin.
Expectedly, the glass-roofing and the parking lot should be finished by mid-May 2012. The radical modernisation works were in response to the increasing number of travellers who come, leave or change trains in Luxembourg, amounting to 60,000 people each day and rising.
The roofing project at the station's forecourt follows a series of renovations and construction works such as the construction of the Park&Rail car park with 700 parking spaces, the expansion of the North and South underpass, the renovation of the footbridge to Bonnevoie as well as the widening and covering of the railway platforms.
Transit and waiting area
The glass-covered forecourt will be designed as a transit and waiting area. "From here, people will have a fast and convenient access to the railway, bus station, taxi stand, short-term car park or parking garage," explained CFL engineer Patrick Renard.
The pavement along the "Bâtiment grande vitesse", which currently houses the station's technical operations and the "jumbo" office, will also be covered. Finally, a free short-term car park where motorists can park for up to 15minutes will be set up in front of the forecourt.
The glass and steel modernisation works are to start in October and the new construction will itself be coated by a Ethylene-Tetrafluorethylene (ETFE) foil; a plastic low weight film with high light transmission.
In total, the overall modernisation package for the railway station will cost 83 million euros.
Because the Luxembourg central station was originally built in 1908-1912 but never officially inaugurated, the construction works will not only be followed by a inauguration but also by a 100-year anniversary.